Uganda
---
Dr. Filimona Bisrat, CGPP Ethiopia Secretariat and Senior Regional Technical Advisor
Secretariat Host Organization/ Consortium of Christian Relief and Development Association (CCRDA) located in Addis Ababa, Ethiopia
Primary Programmatic Focus/ Implements community-based surveillance for South Sudanese refugees and local communities for Acute Flaccid Paralysis (AFP) using community informants, Village Health Teams (VHTs) and health workers, and the use of social mobilization and behavior change education with a secondary focus on promoting immunization.
CGPP Implementation Area/ Yumbe, Lamwo, Adjumani and Moyo districts in northern Uganda
CGPP Implementing Partners/ Medical Teams International and International Rescue Committee
At the request of the Uganda government, the CGPP returned to Uganda in late 2018 to introduce community-based surveillance activities for South Sudanese refugees.  The CGPP previously worked briefly in Uganda from 1999 to 2000, when transmission of endemic poliovirus ended. The Project implements CBS activities in four districts where hard-to-reach, high-risk and mobile refugee populations are located.
The ongoing internal conflict in South Sudan has driven thousands of South Sudanese across the border to Uganda in search of food and security.  These population movements create a risk for disease spread, including wild polio virus (WPV).  The health infrastructure in in South Sudan is currently disrupted and dysfunctional with minimal access to basic health services including immunization. The influx of thousands of South Sudanese refugees across Uganda's Northern border places Uganda at high risk for undetected virus importation should an outbreak occur in South Sudan.
The Horn of Africa Technical Advisory Group (TAG) for immunization and polio eradication invited CGPP to work in Uganda to strengthen the Ugandan Integrated Disease Surveillance and Response (IDSR) system at the community level by establishing a Community Based Disease Surveillance (CBDS) system utilizing existing Village Health Teams (VHTs).  Support is provided by both project staff, MOH structures at county and lower levels and community-level volunteers who are trained to act as community health promoters with a special focus on polio and community-based health promotion and disease prevention through addressing social mobilization and communication, and documentation and use of information for decision making.
The CGPP has developed a system of community-based surveillance (CBS) to capture cases of acute flaccid paralysis (AFP) as a supplement to existing facility-based surveillance systems.  While CBS does not attempt to replace traditional facility-based and active case search surveillance systems, the addition of numerous community informants actively looking for and reporting on suspected cases of AFP can greatly enhance the sensitivity of traditional facility-based surveillance.  This is especially true in areas where access is limited, security is a problem, and communities are less likely to seek health care services at formal facilities due to access or other health seeking behaviors such as the use of traditional healers.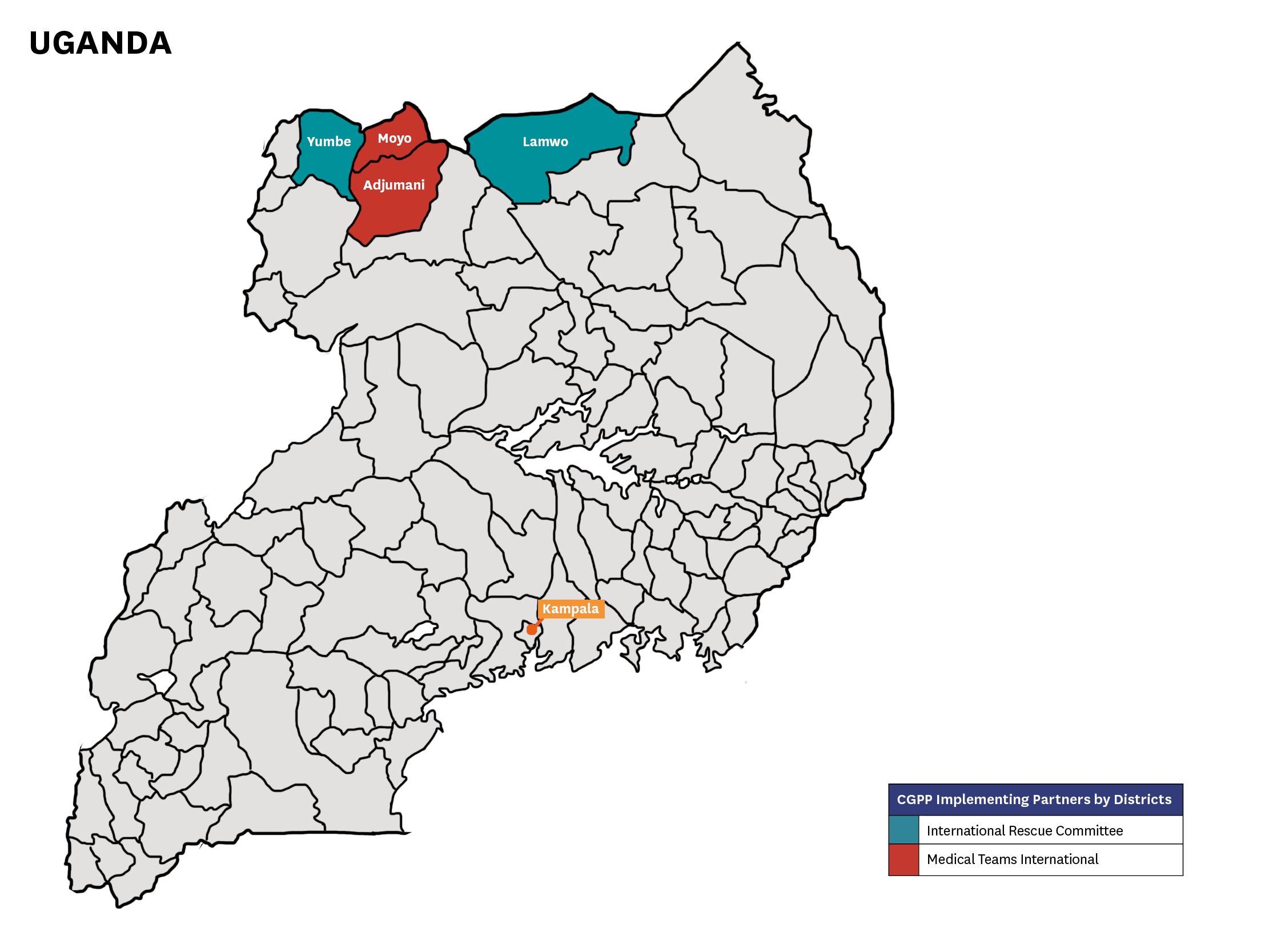 Dr. Filimona Bisrat, Director

Legesse Kidanne, Deputy Director
Muluken Asres, Senior Program Officer 
Asrat Asress, Program Officer
Tenager Tadesse, M & E Officer
Bethelehem Asegdew, Communication Officer 
Solomon H/Selassie, Senior Finance Officer
Bahiru Getachew, Finance Officer

Sophia Yoseph, Administrative & Liaison Officer
Support where it's needed most.
Select a country below to find out more about our efforts and the real people on the front lines.
Graduated Countries