Young Professionals Network
Young Professionals Network
CORE Group's Young Professionals Network (YPN) formally engages and supports future innovators of global community health and international development. YPN fosters engagement, collaboration, knowledge sharing, and career development among our young professionals.
The Network welcomes 21-35-year-olds who are students, interns, or early career professionals.
We host quarterly networking events, after-work socials, and skills building activities, and share updates, announcements and opportunities via our listserv: ypn@lists.coregroup.org.
Join us! To subscribe to the listserv, click here.
---
Meet Our Co-Chairs: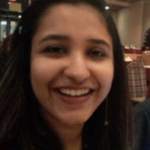 Anu Varma is the Senior Communications Associate with Sabin Vaccine Institute, where she supports Sabin's mission to make vaccines more accessible, enable innovation and expand immunization across the globe. Prior to this, she was an ardent advocate for inclusive, sustainable global health policies as part of a dynamic communications team at Global Health Council, where she worked as a communications consultant and as a communications associate and led GHC's communications portfolio, especially across GHC's digital communication platforms. She is a 2017-2018 Global Health Corps Fellow and is part of a growing community of emerging global health leaders who are dedicated to ensuring health equity across global health systems. She is also the volunteer Newsletter Coordinator for Women in Global Health. She lives in Fairfax, VA with her family.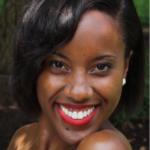 Lauren Collins specializes in development and refugee assistance in fragile settings such as Lebanon and Jordan. Formerly an Education in Emergencies Intern with United Nations Relief and Works Agency for Palestine Refugees in the Near East (UNRWA) in Amman, Jordan, she was selected as a Hilton Prize Fellow with Humanity & Inclusion (formerly Handicap International) for Global Health in Washington, DC. Post fellowship, she is now an Administrative Assistant for Humanity & Inclusion. She was a Field Volunteer and Social Media Officer for Salam Lebanese Association for Development and Communication (SALAM) in Lebanon. She has a BA in Psychology from the University of Kentucky and an MSc in Development Studies from the School of Oriental and African Studies (SOAS), University of London.
---
Mentorship Program
This year-long Mentorship Program aims to further support the career development of our young professionals in global community health and international development by drawing on the extensive and far-reaching knowledge and experience of CORE Group members. By doing so, we hope to deepen the collaboration, engagement, and learning among our diverse community.
Mentors must be CORE Group Members. They must have at least 3 years work experience in the field of global community health, and/or other areas in international development. Mentees must also be CORE Group Members. They are graduate students, interns, early career professionals with 1-2 years work experience, or those looking for a career change.
Cohort 3 (2020) applications are now closed. We have sent out Matching emails to Accepted Mentors and Mentees.
---
Upcoming Activities
The Money Talks Learning Series | Session 1:  Debt Consolidation
March 25, 2020 | 12:00PM – 1:00PM | CORE Group | Virtual 
CORE Group's Young Professionals Network is excited to announce our partnership with PAHO/WHO Federal Credit Union to offer The Money Talks Learning Series! This series will offer a set of practical lessons in financial management and long-term personal investments. Join us to learn something new and get your burning questions answered!
---
Past Activities
Networking Happy Hour
February 18, 2020 | 5:30PM – 7:00PM | Nero | 1323 Connecticut Ave, Washington, DC 20036
Join CORE Group YPN at our first event of the year for a lively evening of networking and refreshments
An Evening with Global Health Corps
November 5, 2018 | 5:30 – 7:00pm EST | Charles Sumner School, 1201 17th Street NW, Washington, DC
CORE Group YPN and Global Health Corps (GHC) hosted a session featuring GHC fellows and alums to learn more about the fellowship program. The panelists gave a preview of life as a GHC fellow – the successes, the challenges, and the valuable learning all within the 13-month program. Applications for the next class of the GHC fellows open December 5, 2018 for 130+ fellowship roles within high-impact organizations on the front lines of global health in Malawi, Rwanda, Uganda, the U.S., and Zambia.
Storytelling for International Development: An In-Depth Workshop
June 18, 2018 | 2:30 – 4:00pm EDT | InterAction, 1400 16th Street NW, Suite 210, Washington, D.C.
CORE Group YPN hosted a discussion on storytelling for international development and particularly the use of film and video, tackling questions including: how is your organization telling its stories? what challenges have you encountered? and what would you like to do differently going forward? Jack Gordon, co-founder of Digital Development Communications (DDC), shared essential points to consider for medium, message, and audience.
A Conversation with D.C.'s NGO Leadership: On Career Paths and the Future of International Development
February 28, 2018 | 12:30 – 2:30pm EST | InterAction, 1400 16th Street NW, Suite 210, Washington, D.C.
CORE Group YPN hosted a distinguished panel of executives coming from different international development NGOs in Washington, D.C. They shared insights about their professions – how they progressed throughout their careers; reflections on the evolution and current landscape of international development; and, perhaps more importantly, forecasts to what the future holds, especially for the new generation of policymakers and practitioners of which our young professionals are a part.
International Development Trivia Night
June 2017
CORE Group YPN hosted an international development-themed trivia event to foster relationship building and networking among YPN members. Young professionals from different member organizations teamed up and demonstrated their extensive knowledge of international development during this fun summer activity!
Post-Its for a Purpose: A Facilitation Skills Workshop for Young Professionals
March 2017
CORE Group YPN and Mercy Corps held a 2-hour session to share tips and tricks on how to use post-it notes wisely (among other important facilitation skills!). The workshop touched on effective facilitation skills and training methods, as well as adult learning principles. The event hosted young professionals, who, new to the world of meetings, presentations, and workshops, would like to learn or polish facilitation skills.