Young Professionals Network
Young Professionals Network
CORE Group's Young Professionals Network (YPN) formally engages and supports future innovators of global community health and international development. YPN fosters engagement, collaboration, knowledge sharing, and career development among our young professionals.
The Network welcomes 21-35-year-olds who are students, interns, or early career professionals.
We host quarterly networking events, after-work socials, and skills building activities, and share updates, announcements and opportunities via our listserv: ypn@lists.coregroup.org.
Join us! To subscribe to the listserv, click here.
Meet Our Co-Chairs: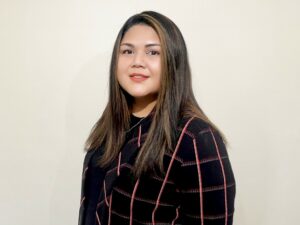 Christine Thinn Christine is originally from Yangon, Myanmar, and moved to Maryland in 2006. After graduating from the University of Maryland with a Master of Public Health in Health Policy and Practice in 2017, she joined the Peace Corps and served in Cambodia for over 2 years. After being inspired by the community health and development experience there, in 2020, she began to work as a Senior Project Coordinator with University Research Co., LLC, which is one of the international development organizations she was introduced to in Cambodia. After gaining hands-on experience there, Christine is now working as a Country Program Coordinator for USAID under the Office of HIV/AIDS. Christine recently graduated with her Master of Business degree and is also a mentor for organizations such as SHE-CAN and UMD SPH Mentor Program. In her free time, Christine enjoys volunteering as a career coach, traveling, learning new languages, exploring new restaurants/bars, kayaking, boxing, hiking, playing tennis, and watching Korean dramas.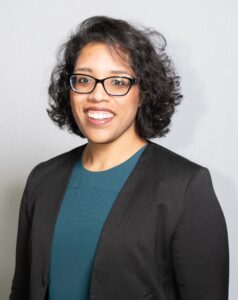 Divina Varghese Divina Varghese has experience in both the fields of education and public health, working most recently as a Technical Manager in Monitoring and Evaluation at Creative Associates International in Washington D.C. She previously worked as Program Administrator at the Johns Hopkins Alliance for a Healthier World and as a research consultant for the Yale Child Study Center. She also worked for several years at a private school in the Kingdom of Bahrain as an educator and departmental coordinator. She has a Masters of Science in Public Health (MSPH) from Johns Hopkins Bloomberg School of Public Health in Baltimore, Maryland as well as a Masters of Arts in Teaching from Trinity University in San Antonio, Texas.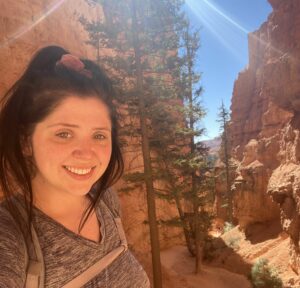 Katie Dyas Katie Dyas is a non-profit professional with over 5 years experience in communications and marketing. Born and raised in California, Katie has previous non-profit experience working with refugee organizations in Greece and a theatre company based in California. Katie has been involved with One Heart Worldwide (OHW) for nearly 3 years and has implemented fundraising and advocacy campaigns, as well as spearheading a Young Professionals Advisory Board for the organization. Prior to OHW, she obtained a Master's degree in Human Geography from Lund University in Sweden and a Bachelor's degree in Anthropology and Geography from Cal Poly, San Luis Obispo in California. She looks forward to collaborating with other young professionals and making an impact through social media and advocacy campaigns.
Mentorship Program
This year-long Mentorship Program aims to further support the career development of our young professionals in global community health and international development by drawing on the extensive and far-reaching knowledge and experience of CORE Group members. By doing so, we hope to deepen the collaboration, engagement, and learning among our diverse community.
Mentors must be CORE Group Members. They must have at least 3 years work experience in the field of global community health, and/or other areas in international development. Mentees must also be CORE Group Members. They are graduate students, interns, early career professionals with 1-2 years work experience, or those looking for a career change.
Join the YPN Mentorship Program! Applications for Cohort 6 now open:
---
Upcoming Activities
Coming soon!
---
Past Activities

YPN Roundtable

October 18, 2023
The in-person Round Table event held on October 18th in Washington, D.C., was an invaluable gathering of Global Health and International Development professionals. Attendees had the unique opportunity to engage in candid career discussions, share challenges, and seek guidance from seasoned experts. With senior-level staff like Ashley Greeve from USAID, Lisa Hilmi, Executive Director of CoreGroup, Arafat Safi, Operations and Membership Manager from CoreGroup, and Dennis Cherian Associate VP of Corus International, the event provided a platform for troubleshooting, wisdom-sharing, and insights into career progression. It was a dynamic and insightful occasion for professionals in the field to connect and learn from one another.

YPN Virtual Networking Session

September 28, 2023
On September 28th, CoreGroup's Young Professionals Network hosted a virtual networking session for members all around the globe. Attendees had the chance to connect with professionals from diverse backgrounds, sharing fascinating insights about global health in their respective countries. The event also provided a platform to discuss expectations and aspirations for YPN membership while engaging in a lively round of global health trivia. This event was a remarkable opportunity to foster international connections, broaden our understanding of global health issues, and contribute to the growth of CoreGroup's Young Professionals Network.
YPN Meeting
December 16, 2022 | 1:30PM ET| Online
A Conversation on Environmental Health and Justice
June 17, 2021 | 9:00 – 10:00 AM EDT | Online
View the recording.

Global Health Trivia Night
May 19, 2021 | 7:00 – 8:00 PM EDT | Online

How to Give Effective Video Presentations
April 27, 2021 | 12:00 – 1:00 PM EST | Online
View the recording.
The Money Talks Learning Series | Session 1:  Debt Consolidation
March 25, 2020 | 12:00PM – 1:00PM | CORE Group | Virtual 
CORE Group's Young Professionals Network is excited to announce our partnership with PAHO/WHO Federal Credit Union to offer The Money Talks Learning Series!
Networking Happy Hour
February 18, 2020 | 5:30PM – 7:00PM | Nero | 1323 Connecticut Ave, Washington, DC 20036
YPN Volunteer Opportunity with Martha's Table
Rocketship RISE Academy, 2335 Raynolds Pl SE, Washington, DC 20020 | Thursday, December 12, 2019 | 1:00PM-4:30PM ET
For UHC Day 2019, CORE Group kept the promise of health for all by supporting health and nutrition services in our very own community here in Washington, DC! We invited our DC-based young professionals to volunteer with us at Martha's Table on December 12.
Martha's Table is a locally established non-profit organization that support DC children, families, and communities by increasing access to high-quality education, healthy food, and family and community development programs. We partnered with Martha's Table to support one of their Joyful Food Markets.  Pop-up monthly markets held in 53 elementary schools in DC's Wards 7 and 8.
Volunteers helped with set-up, food demos, nutrition education, and take-down. Volunteers also attended an orientation session beforehand to learn more about food security, and access and affordability of healthy food options in Washington, DC.
An Evening with Global Health Corps
November 5, 2018 | 5:30 – 7:00pm EST | Charles Sumner School, 1201 17th Street NW, Washington, DC
CORE Group YPN and Global Health Corps (GHC) hosted a session featuring GHC fellows and alums to learn more about the fellowship program. The panelists gave a preview of life as a GHC fellow – the successes, the challenges, and the valuable learning all within the 13-month program. Applications for the next class of the GHC fellows open December 5, 2018 for 130+ fellowship roles within high-impact organizations on the front lines of global health in Malawi, Rwanda, Uganda, the U.S., and Zambia.
Storytelling for International Development: An In-Depth Workshop
June 18, 2018 | 2:30 – 4:00pm EDT | InterAction, 1400 16th Street NW, Suite 210, Washington, D.C.
CORE Group YPN hosted a discussion on storytelling for international development and particularly the use of film and video, tackling questions including: how is your organization telling its stories? what challenges have you encountered? and what would you like to do differently going forward? Jack Gordon, co-founder of Digital Development Communications (DDC), shared essential points to consider for medium, message, and audience.
A Conversation with D.C.'s NGO Leadership: On Career Paths and the Future of International Development
February 28, 2018 | 12:30 – 2:30pm EST | InterAction, 1400 16th Street NW, Suite 210, Washington, D.C.
CORE Group YPN hosted a distinguished panel of executives coming from different international development NGOs in Washington, D.C. They shared insights about their professions – how they progressed throughout their careers; reflections on the evolution and current landscape of international development; and, perhaps more importantly, forecasts to what the future holds, especially for the new generation of policymakers and practitioners of which our young professionals are a part.
International Development Trivia Night
June 2017
CORE Group YPN hosted an international development-themed trivia event to foster relationship building and networking among YPN members. Young professionals from different member organizations teamed up and demonstrated their extensive knowledge of international development during this fun summer activity!
Post-Its for a Purpose: A Facilitation Skills Workshop for Young Professionals
March 2017
CORE Group YPN and Mercy Corps held a 2-hour session to share tips and tricks on how to use post-it notes wisely (among other important facilitation skills!). The workshop touched on effective facilitation skills and training methods, as well as adult learning principles. The event hosted young professionals, who, new to the world of meetings, presentations, and workshops, would like to learn or polish facilitation skills.