CORE Group's membership is made up of over 180 organizations and individual associates committed to advancing community health for underserved people in low- and middle-income countries. Through our International Community Health Network, over 9,000 health and development professionals come together to share ideas, identify gaps and promising innovations, and collaborate to create the next generation of practical tools, guidance and insight. Results are then thoroughly disseminated via our worldwide net of practitioners, policymakers, consultants, students, and other stakeholders.
Benefits
Why Become a CORE Group Member?
Contribute to Global Community Health Impact
Lead and Influence
Enjoy leadership opportunities as Co-Chair of CORE Group's Technical Working Groups, Interest Groups, Technical Advisory Groups, or Young Professionals Network
Be at the forefront of a strong advocacy voice for community health with opportunities to co-organize panels and satellite sessions at global events
Bring your views and ideas to policy consultations with donors, UN agencies, and other stakeholders
Inform the direction of the rapidly evolving global and country level health issues by co-authoring white papers, technical briefs, and journal articles
Contribute to the knowledge base of global community health practice by co-creating tools, frameworks, training efforts, and standards
Collaborate and Expand Your Network
Establish significant professional relationships, learn from and share knowledge, and take advantage of partnership opportunities with global health leaders and colleagues via Technical Working and Interest Groups, conferences, events, and other activities
Leverage the depth and breadth of experience and expertise of CORE Group's International Community Health Network for collaborative work, with over 9,000 participants around the globe
Increase profile visibility and reach via CORE Group's communication and dissemination channels: website, email lists, quarterly newsletters, webinars, social media, and multimedia materials
Participate in co-design business development opportunities with CORE Group and its members
Strengthen Technical Capacities and Skills
Hone skills in community health technical areas through CORE Group's Annual Global Health Practitioner Conference, trainings, workshops, and events, at discounted rates
Deepen engagement and collaboration between early-career and established global health practitioners by participating in CORE Group's Mentorship Program
Stay current on the best tools, resources, innovations, and trends through working group channels, webinars, and quarterly newsletters
Access CORE Group Resources
Share unlimited employment opportunities on CORE Group's online job board
Access office space with virtual conference capabilities at CORE Group's downtown Washington, DC office
Join the PAHO/WHO Federal Credit Union
Annual Dues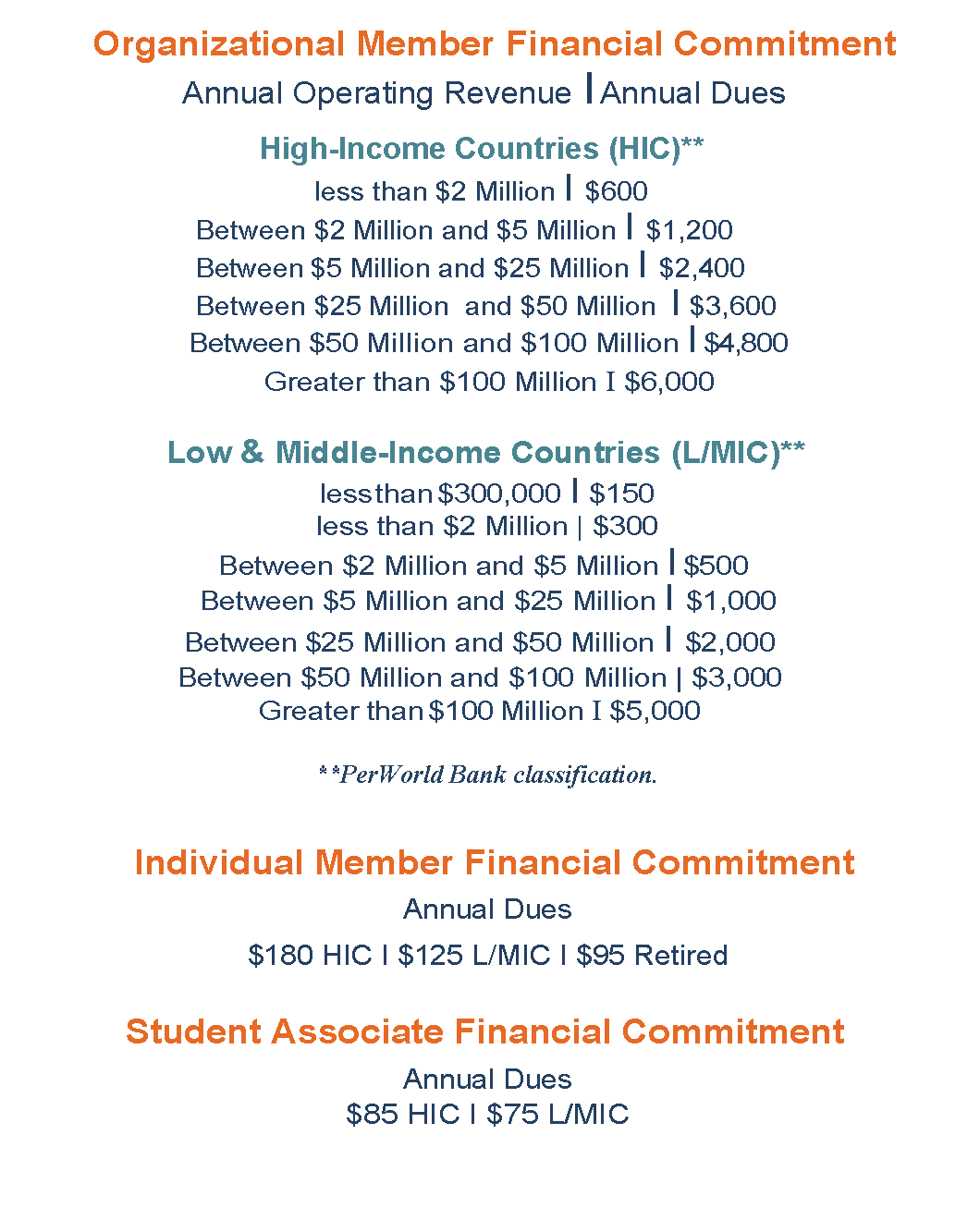 Application & Fees
We are pleased that you are considering joining CORE Group! Please review our eligibility criteria and Individual/Student and Organizational Dues levels to determine which type of membership is most suitable for you.
You can access the application form here. At the bottom of the linked page, go to "New Users" and provide your email address. The form will take you to the next page, where you should select the appropriate application type.
Questions?
Contact Arafat Safi, Operations and Membership Manager, at asafi@coregroup.org for any membership inquiry.