CORE is the only player in its field that convenes the practitioners and public health professionals in global community health to share knowledge, evidence, and best practices, and then translates these into the real world with a direct impact, creating new standards in clinical and public health as it advances dialogue at the country and global levels.
Our Impact
CORE Group has worked since 1997 to advance the field of community health by developing case studies and analyzing research data from the field, creating training curricula and conducting workshops, developing monitoring and evaluation trainings and tools, fostering in-country collaboration, diffusing Innovations, and advocating for Community Approaches to Health.
Contributions to the Field
CORE Group has worked since 1997 to advance the field of community health by:
– Developing case studies and analyzing research data from the field so others can understand what works on the ground level and how it might be replicated.
– Creating training curricula and conducting workshops that address community-level prevention and care, with a focus on social and behavior change, childhood illness, maternal mortality and management of infectious diseases.
– Developing monitoring and evaluation trainings and tools that enable field staff to collect standardized data. More Information, please visit the Monitoring and Evaluation Tools and Resources.
– Fostering in-country collaboration to assist NGOs and global partners in developing secretariats and networks. Recent efforts include malaria, polio, and pandemic preparedness activities in India, Nepal, Ethiopia, Angola, Kenya, Uganda, and Tanzania.
– Diffusing Innovations. NGOs working in isolation often create innovative solutions to improve child health outcomes by overcoming common obstacles to development. CORE has worked to diffuse several NGO innovations that have demonstrated improvement in the effectiveness, sustainability, equity or scale of child health outcomes.
– Advocating for Community Approaches to Health. Core Group has partnered with several global initiatives–such as Roll Back Malaria, Stop TB, and the U.S. Coalition for Child Survival—in order to ensure that community approaches to health are integrated into health advocacy efforts.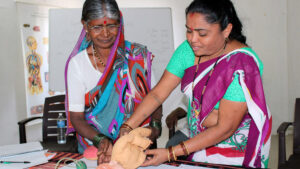 NGOs working in community health often create innovative solutions to improve maternal and child health outcomes by overcoming obstacles to effective implementation. Many of these obstacles (lack of community ownership, ineffective referral, drug unavailability, low use of services, and low retention of community health agents) are present in communities around the world. Innovations created by one organization can assist others in improving mother and child health; however they are often not developed or transferred in a way that would enable others to learn about, evaluate and uptake the innovation for wider benefit. CORE Group is interested in diffusing NGO innovations that demonstrate a proven track record in improving the effectiveness, sustainability, equity or scale of maternal child health outcomes. CORE Group facilitates a peer review of promising evidence-based innovations, provides guidance to ensure that the product will be practical, and supports trainings and diffusion through its Community Health Network so the innovation can be used worldwide.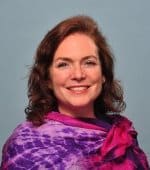 Lisa M. Hilmi
Executive Director
Lisa Hilmi has over 30 years of global health experience in over 20+ countries, employing both human rights and community-based participatory approaches to addressing health disparities for women, children and communities. As a nurse, researcher, and public health expert, Lisa has worked at multiple levels of global health, in policy, research, emergency relief and response, development, workforce development, health systems strengthening; from local to global levels. She has worked in development settings, led response to HIV/AIDS/STIs/GBV in refugee and conflict settings, and developed policy for outbreaks, disasters, and epidemics in multiple countries. She has led over $180 Million of development, relief and rehabilitation efforts. Clinically, Lisa has worked in pediatric hospital, community, academic, and crisis settings, and has held leadership positions in the UN, Sigma Theta Tau International, INGOs, and foundations. Her research focuses on geographical health disparities for adolescents in urban settings. She has a strong history of partnership and coordination with UN, INGOs, CSOs, and other stakeholders. She sits on the WHO PMNCH Board, the Steering Committee of the Child Health Task Force, the Board of Directors at the Academy of Nutrition and Dietetics Foundation, as well as other review committees. She holds an MPH from Columbia University, a BSN and completing her PhD from the University of Pennsylvania School of Nursing, was a Jonas Nurse Scholar, is a Certified Pediatric Nurse, and holds a BA in Communications and Political Science from Villanova University.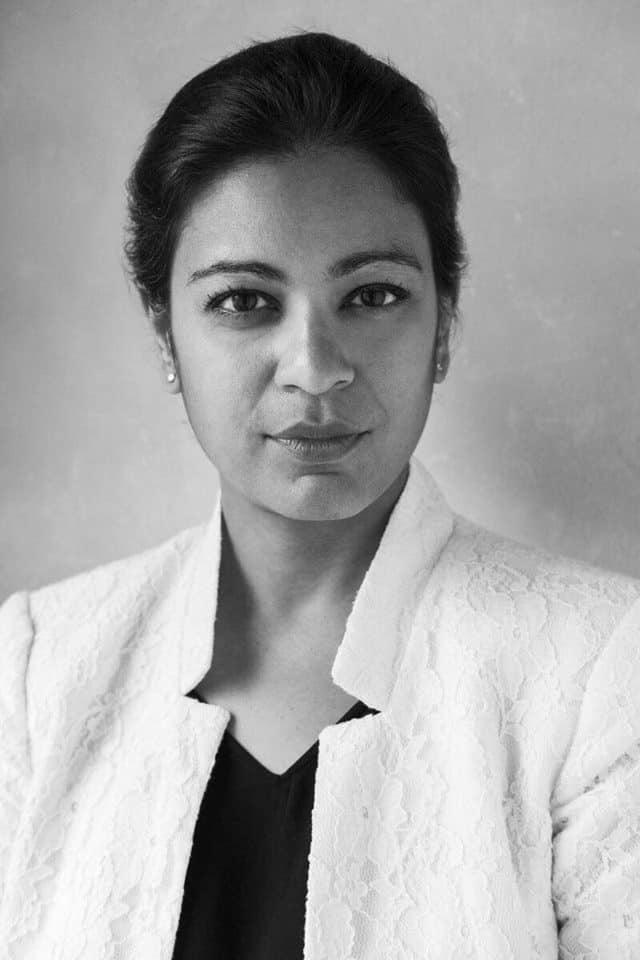 Sheetal Sharma
Senior Immunization Advisor
Sheetal Sharma, Public Health Ph.D. has 13 years' experience of improving access to health in low- and middle-income countries, with a focus on immunization in last mile settings. Her work centers on field-based management and research of evidence-based health projects contributing to shortening information and data gaps towards effective decision-making and action both nationally and globally. She is a 2019 Harvard Medical School Research Fellow, currently the Vice Chair of the Civil Society Organisation Constituency Steering Committee – GAVI, the Vaccine Alliance, (2019-2021). She joined CORE Group in 2020 as a Senior Immunization Advisor.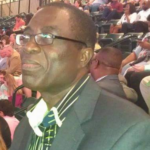 Robert Yamoah
Interim Director, Finance and Administration
Robert Yamoah has more than 20 years of financial experience with nonprofits, government, and public accounting. He has significant understanding of governmental regulations and generally accepted accounting principles. He formerly served as a controller at Links Inc. and Links Foundation Inc. and budget analyst at the Regional Municipality of Waterloo in Kitchener, Ontario, Canada. Over the years, he has developed expertise in business analysis, planning, strong leadership qualities, superior interpersonal skills, and effective organizational abilities. Robert holds a CPA/CGA accounting designation from the Certified General Accountants Association of Ontario and a BA in accounting/economics from the University of Waterloo in Waterloo, Ontario, Canada. He enjoys working on vehicles, reading, baking, and listening to music.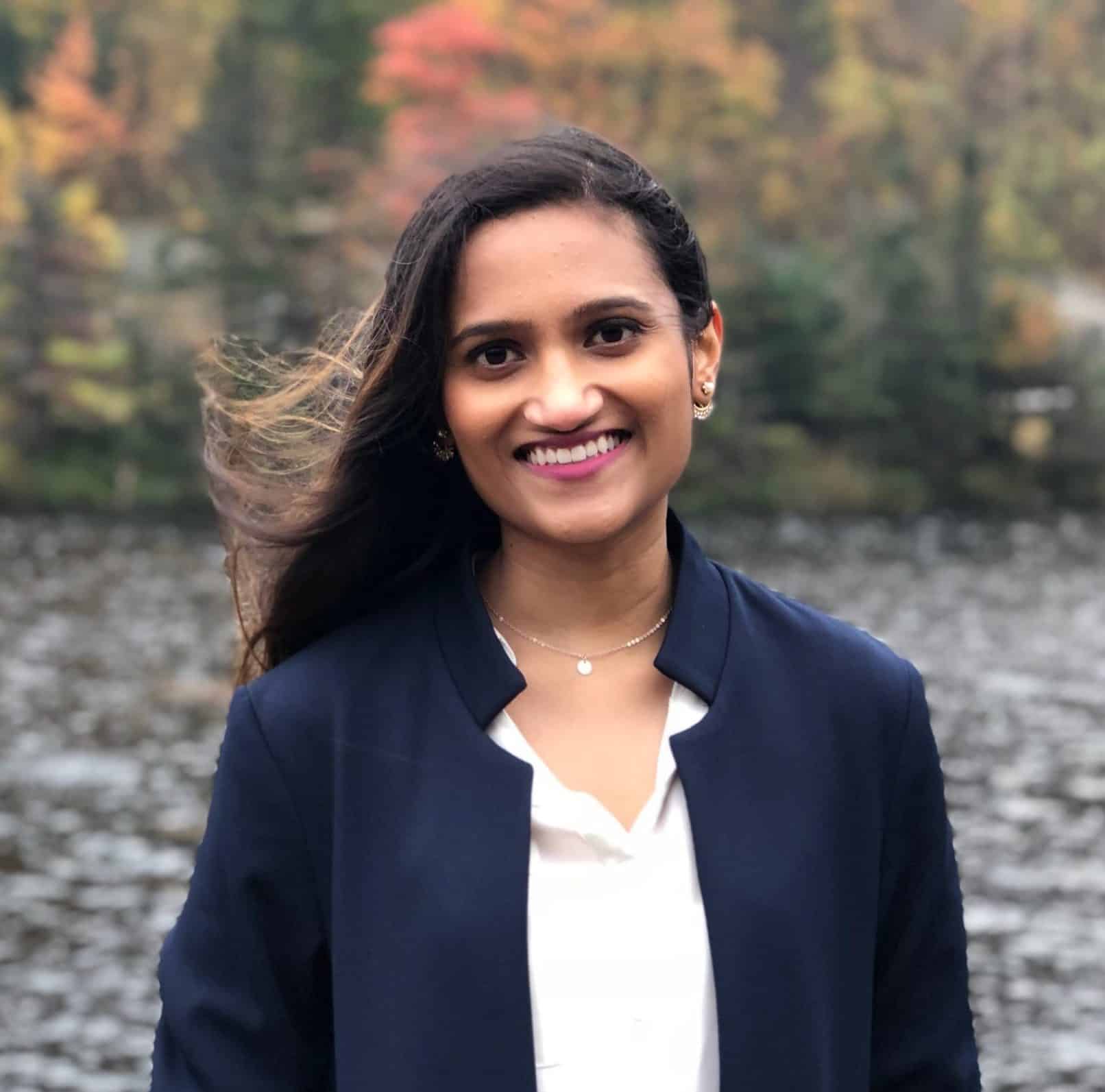 Avani Duggaraju
Technical Programs Coordinator
Avani contributes to strategies to strengthen communication and knowledge sharing between CORE Group, its membership and the broader International Community Health Network. She has experience working in health communications and behavior change research both domestically and internationally. She has previously worked with the London School of Hygiene and Tropical Medicine on a project examining women's sanitation vulnerabilities in southern Tanzania and interned at an HIV/AIDS non-profit in India. Avani received her MSPH in Social and Behavioral Interventions from the Department of International Health at Johns Hopkins Bloomberg School of Public Health and her BS from the University of Connecticut. She enjoys dance, travel, reading, and listening to K-Pop.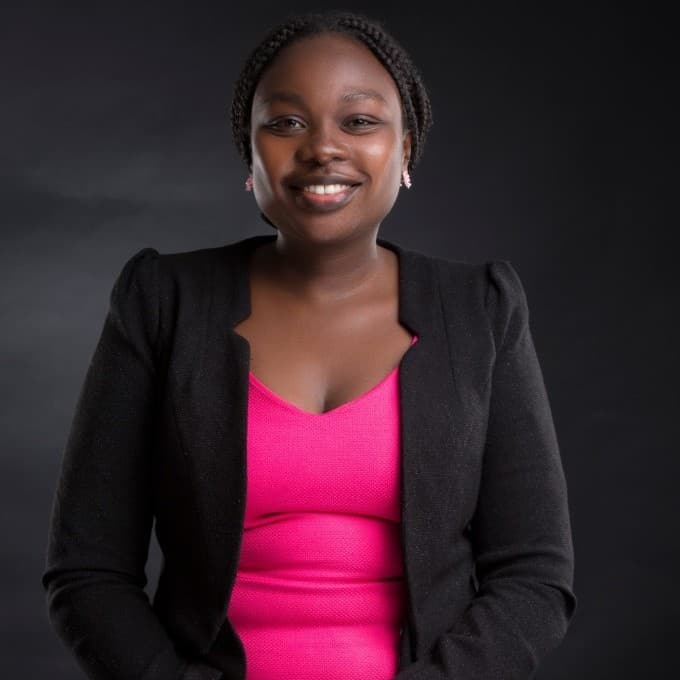 Naomi Senda
Communications and Knowledge Manager
Naomi is a seasoned development communication strategist, passionate about telling the stories of communities, individuals, and organizations to influence conversation towards socio-economic growth. Inspired by stories of resilience and innovation, Naomi uses her creativity and knowledge to highlight development issues, advance advocacy and share knowledge. She is passionate about the issues of health, women and children's rights, good governance, resilience building and disaster response.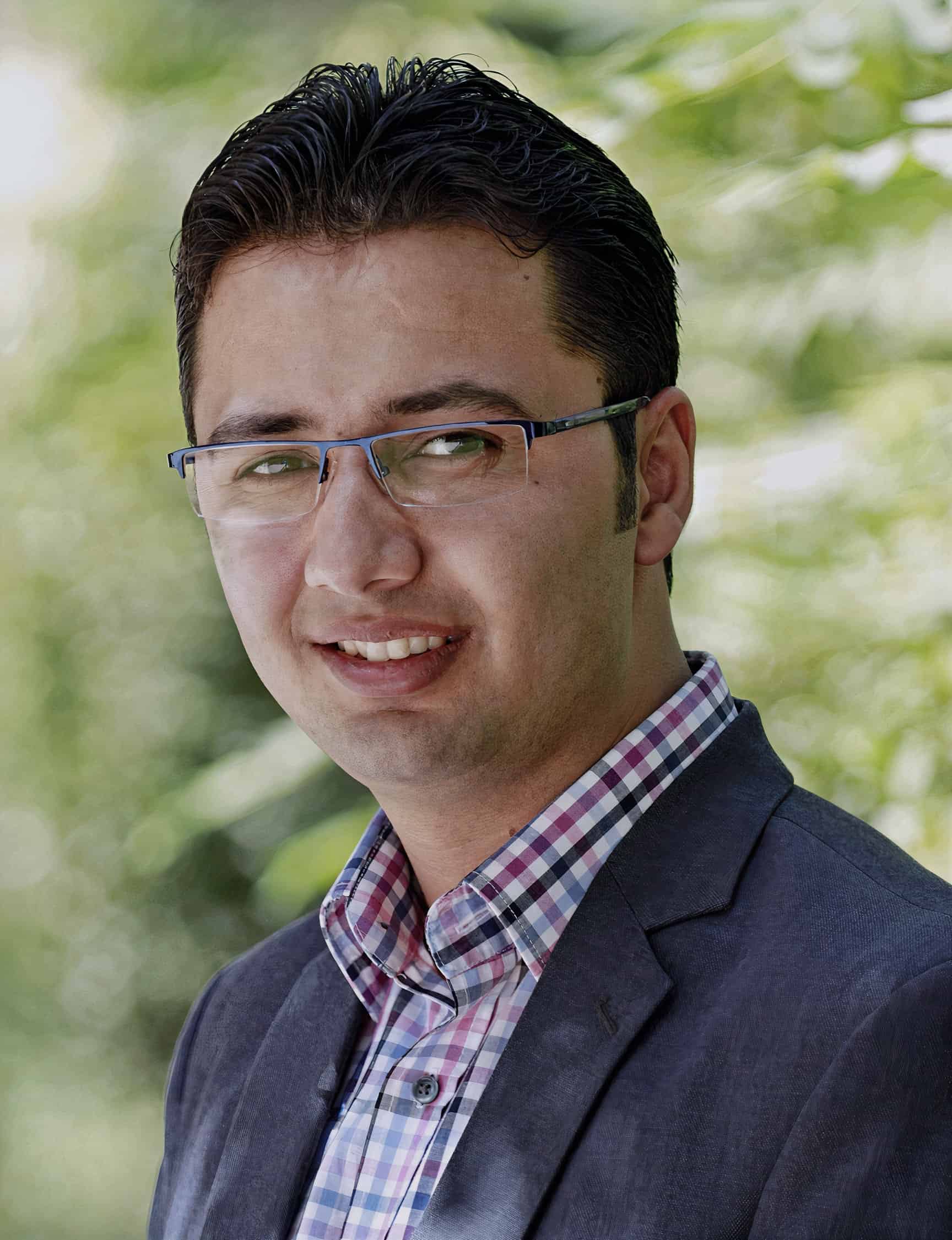 Arafat Safi
Operations and Membership Manager
Arafat Safi, MA International Development from the University of Manchester, and BBA from Kardan University Afghanistan, has 14 years of professional working experience serving various government and non-government institutions in Afghanistan. Arafat Safi has worked in key management positions for the Office of the National Security Council, Afghanistan's National Authority for Disaster Management, the National Solidarity Program (World Bank's second largest Community-Led Development Program) and the Ministry of Rural Rehabilitation and Development of Afghanistan. Prior to joining CORE Group in 2022, Arafat served Afghan Ministry of Foreign Affairs as a Senior Diplomat in the capacity of Senior Operations Manager, handling both internal operations of the ministry as well as the issues related to the diplomatic missions. Arafat has extensive experience of managing development projects and operations management. In his different roles Arafat has contributed to and developed various project development strategies, departmental work plans, monitoring and evaluation systems, budgets, and management of contracts guidelines. Moreover, Arafat has represented Afghanistan in numerous international conferences such as the World Energy Council, The Crans Montana Forum of New Leaders, The Antalya Diplomacy Forum and the Doha Forum. Arafat Safi is a UNITAR, DANIDA, and Chevening scholar and alumnus. He speaks fluent Dari, Farsi, Pashto (Native), and Urdu.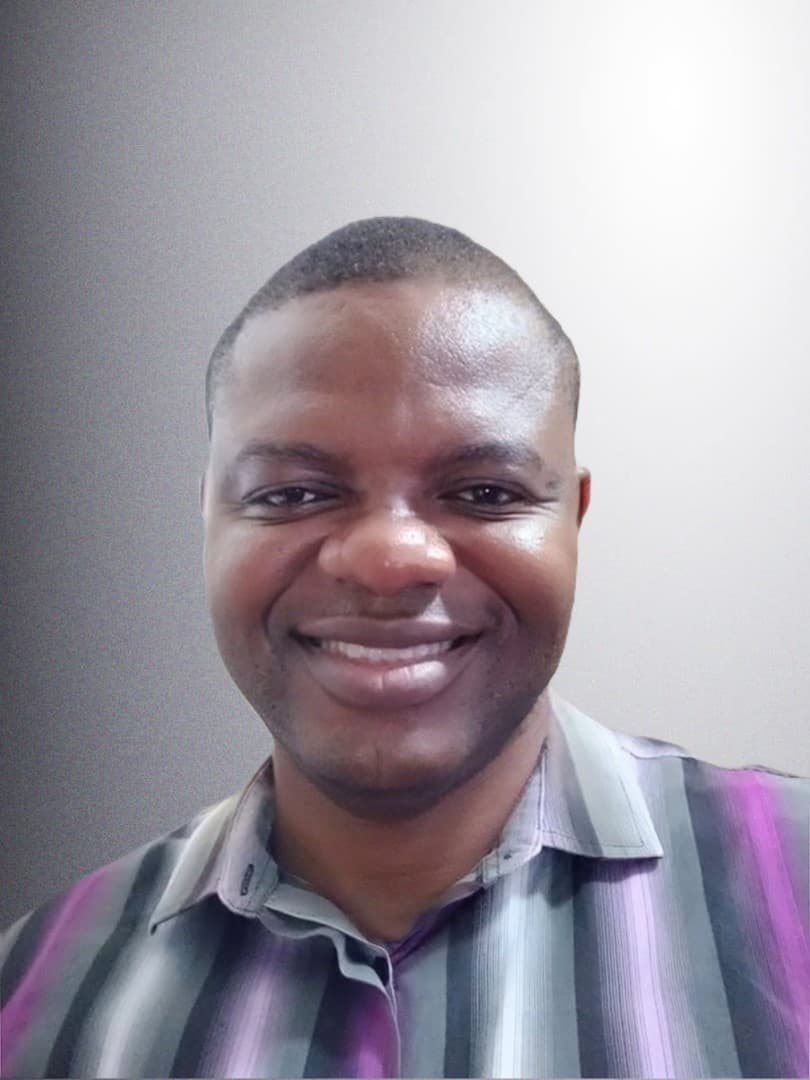 Maurice Ocquaye
Senior SBC Research Advisor
Maurice is a researcher, gender expert and a health promotion/health communication specialist with over 20 years field experience in multiple African countries. His expertise includes design, implementation, managing, monitoring, and evaluation of international and local Social and Behavior Change programs. He has held leadership positions with NGOs and CSOs Networks. Maurice is a highly skilled and result driven manager for large donor/ multiple-partner  supported communication projects, with outstanding track record of achieving results in a fast-paced dynamic and resource-constrained environments. He is highly creative, resourceful, innovative and a visionary leadership. Maurice is an expert in training, facilitation and training manuals/materials development. Uniquely skilled to motivate and mentor staff/teams. Excellent in interpersonal communication, team and relationship building skills. Strong ability to coordinate and build linkages with relevant ministries/department/agencies/partners/academia/civil society and organized groups.  Strong skills in social research. Maurice has a BA in Theatre and Religious Studies, MFA in Theatre for Extension Communications (TEC) from the University of Ghana and a Public Health doctoral candidate from Walden University with specialization in Community Health Education and Advocacy
Dorcus Arao
Communications and Knowledge Manager
Dorcus Arao is a multi-skilled strategic development communication expert with progressive experience in communication, knowledge management, public relations, creative writing, photography, website management, graphics design, etc. Dorcus uses her skillset to profile development issues including health, education, economic growth, and good governance across multiple donor initiatives. Dorcus has extensive experience in designing and implementing an organizational communication strategy, branding, institutional collaboration, partnership, and networking with public, private, and international non-government organizations.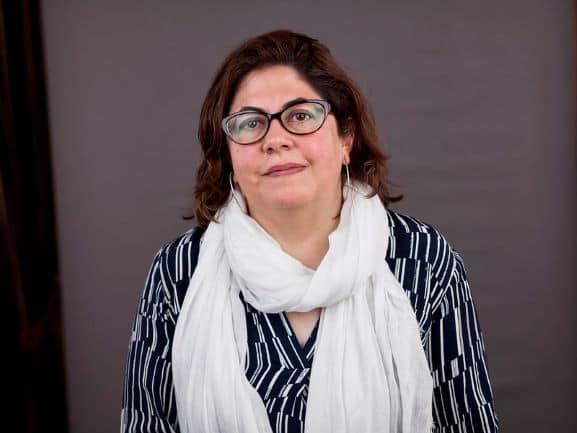 Sophia Ladha
SRMNCAH Project Manager
Ms. Ladha is an international public health professional with extensive management, technical support, and research experience in Sexual Reproductive Health and Rights, Family Planning, Youth, HIV/AIDS, Mother and Child Health, and strengthening health systems. She enjoys being involved in projects at different stages, from inception to evaluation. Sophia is dedicated to improving health and development outcomes for women, youth, and families in developing countries. Over the course of her career, Sophia has led and managed multiple donor-funded projects on adolescent sexual and reproductive health (ASRH), including HIV prevention, care and treatment, and comprehensive abortion care (CAC). Sophia has participated in the evaluation of national health programs, conducted facility assessments, and drafted best practice recommendations. She has developed assessment, planning tools and job aides for program managers to facilitate performance improvement and increase demand for health services.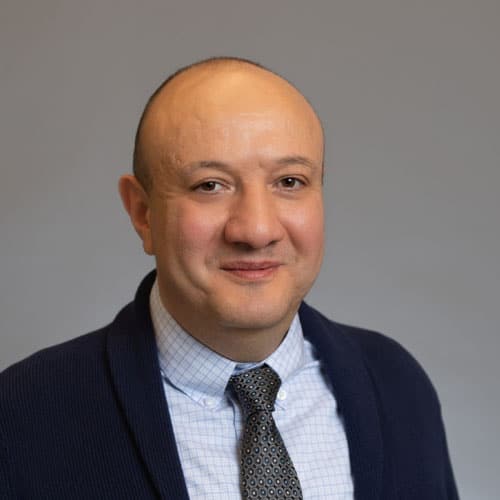 Shota Migineishvili
Director of Finance and Administration
Shota Migineishvili is an accounting and finance professional with a background in Financial and Managerial Accounting, Financial Analysis, Data Analytics, and Applied Programming. Shota has over  years of experience working in International Development Sector and more than 10 years of experience working in various roles in the Accounting and Finance field.  Most recently, Shota served as the Program Administrator for Europe and Eurasia region and Corporate Accounting Manager at International Foundation for Electoral Systems (IFES). Before joining IFES, he served as a controller at DevWorks International. Shota has completed doctoral coursework in Finance from the University of Vienna in Austria, has a Postgraduate Diploma in Economics from the Institute for Advanced Studies in Vienna, Austria, an MBA from the European School of Management in Tbilisi, Georgia, and a Bachelors and an Masters in Applied Mathematics and Computer Science from Tbilisi State University in Tbilisi, Georgia. Mr. Migineishvili is a Certified Public and Certified Management Accountant.
Nusrat Haider
CSO Capacity Building Advisor
Nusrat Haider is a development professional with 11 years of experience working with marginalized women, adolescents, and youth. She has a passion for improving the lives of marginalized groups of people and has experience in organizational development, leadership management, monitoring and evaluation, and project evaluation. Nusrat specializes in organizational development and capacity building for NGOs, CSOs, and CBOs. In proliferation to monitoring and assessment, she designed and determined capacity needs, developed and delivered training modules, and strengthened organizations' capacity to use SRHR and Gender Transformative Approaches. She is committed to working on issues that will allow backward and deprived groups in society, such as LGBTQ+, women, and persons with disabilities, to access their rights. Nusrat achieved her Bachelor and Masters in Political Science at the University of Dhaka. In her academic year, she actively participated and was a Cadet Under Officer of Bangladesh Naval Cadet Core(BNCC).
Board of Directors
The CORE Group Board of Directors is the governing body of the organization and is dedicated to advancing CORE Group's mission, values, strategies, goals, priorities, and policies.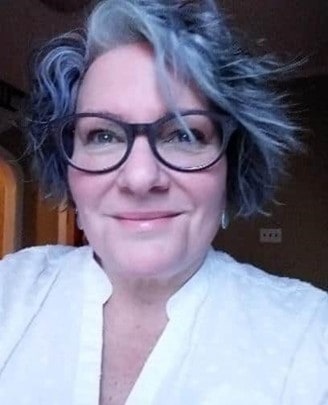 Chair, Catholic Relief Services
Sarah Ford
Sarah Ford is Director of Catholic Relief Services' (CRS) Integrated Program Quality Unit. She provides strategic leadership and direction for three of CRS' cross-cutting program areas: Equity, Justice, and Integrated Programming. Ms. Ford supports the design, delivery, and evaluation of peace-building, governance, gender, protection, and youth programming globally. She also supports monitoring, evaluation, accountability, and learning for CRS programs worldwide. Finally, she works in partnership and capacity-strengthening, supporting the design, delivery, and evaluation of high-quality capacity-strengthening interventions. Ms. Ford has more than 35 years of professional experience in organizational sustainability, leadership, management, and non-formal education. Prior to CRS, Ms. Ford worked with Management Sciences for Health's AIDSTAR-Two project, providing capacity-building technical assistance to USAID-funded AIDS programs globally. At Lutheran World Relief, she provided leadership to the development and implementation of international public policy platforms and constituent education programs; and at the Unitarian Universalist Service Committee, supported programs promoting the human rights of women, children, and oppressed racial and indigenous groups. Previously, while Director of Capacity Building at CEDPA, Ms. Ford led a team in developing programs to increase international partners' organizational capacity and sustainability.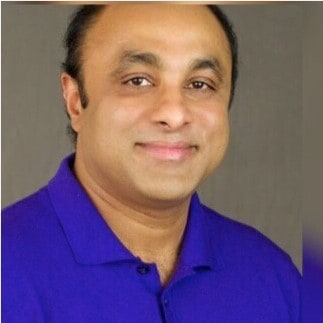 Co-Chair, Corus International
Dennis Cherian
Dennis Cherian, MHA, MS, BHMS is a physician with a keen interest and specialization in alternative systems of medicine; he also has graduate degrees in public health administration and psychological counseling. Currently, Dennis is the Associate Vice President and Senior Technical Director for Health and Nutrition at Corus International. Prior to this role, he was the Director of New Program Development for Jhpiego and the Senior Director of Health for World Vision, Inc. He also served in senior advisor roles with the New York State Department of Health, Division of Tuberculosis; Medical Care Development International; and Plan International. He has extensive experience designing and implementing a range of innovative public health interventions to include child survival, tuberculosis/HIV, neglected tropical disease, health systems strengthening, community health, and digital technologies for health in Africa, Asia, Latin America, and the Middle East. He has contributed to many publications and spoken at high-level technical and policy forums. He also serves on the board of the Christian Connection in International Health (CCIH). Previously, he served as an Advisory Member of Social Behavior Change for Faith-Based Organizations, the Country Task Force for mPowering Frontline Health Workers, and the Global Digital Health Network.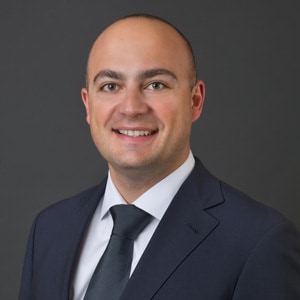 Treasurer, Independent
Kote Lomidze
Kote Lomidze is the Senior Vice President for Finance and Chief Financial and Administrative Officer (CFAO) at World Learning, overseeing all global financial operations and activities. He originally joined World Learning in 2009 and spent three years at the organization, serving as Finance Director for international development and exchange programs and then Deputy CFO. After spending nearly two years as CFO of Project Concern International based in San Diego, he returned to World Learning in 2014. Prior to joining World Learning, Lomidze spent 11 years working in finance at World Vision in his native Georgia as well as in Russia, Zimbabwe, and the United States. Lomidze previously served as a Board Member and Treasurer of San Diego Diplomacy Council, a local NGO engaged in creating international connections to address common global challenges. Lomidze is a certified public accountant. He holds a BA in mathematical economics and a law degree from Tbilisi State University and an MBA from Georgetown University.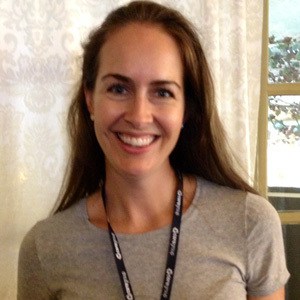 Secretary, Smile Train
Erin Stieber
Erin Stieber is the Senior Vice President of Programs at Smile Train. Erin began working in child health programming in 2002, and has overseen programs in Africa, Asia, and Latin America. She obtained a law degree from the University of Virginia School of Law in 2007, with coursework in international law, health law, and human rights. Erin's work at Smile Train has focused on strengthening treatment programs and access to care for children with cleft lip and/or palate through strategic partnerships, increasing awareness about the health and survival challenges faced by children with this facial deformity, and overseeing capacity-building initiatives for health professionals in 75+ countries. During her career, she has led the development of strategic partnerships with nonprofit, government, and private sector collaborators, and the strengthening and expanding global health programs to achieve greater impact. She is committed to advocating for vulnerable populations, building capacity in the health sector, and promoting successful collaborations to expand and scale-up access to healthcare for all people.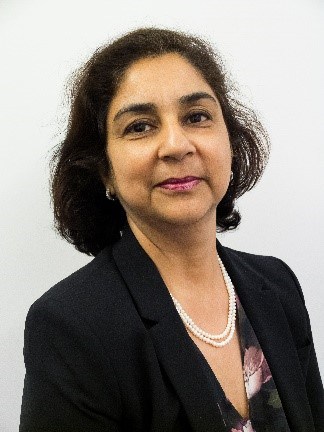 At-Large, Malaria Consortium UK
Alka Ahuja
Alka Ahuja has more than 20 years of senior management experience in banking, financial services, and the not-for-profit sector. She is a qualified accountant and a Fellow of the ACCA (Association of Chartered Certified Accountants), and has a Master's degree in Business Administration. Alka is currently the Finance Director at Malaria Consortium UK with global responsibility for the finance, operations, internal audit, and IT functions. Alka is a part of the Global Management Group (GMG), the Board of Trustees including the Finance, Audit and Risk Committee, Company Secretary; Director of Malaria Enterprises Ltd; Director of Malaria Public Health Limited (Nigerian entity); and Officer on Malaria Consortium US Inc, a US 501(c) organization. Alka is also a Non-Executive Director and member of the Audit, Risk and Compliance Committee at Reliance Bank Limited, UK since 2014. She has held various regulatory roles such as Compliance Officer, MLRO, Client Money Reporting Officer in financial services which have given her an insight into financial and regulatory compliance as well as financial crime related guidelines and directives. Before joining Malaria Consortium, Alka was the Finance Director at Transparency International (UK), where she was responsible for leading the engagement with institutional donors and working with members across the Transparency International federation to develop systems, processes, and finance functions to deliver global contracts and grants.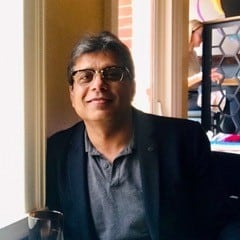 At-Large, ReLab-HS
Dr. Nabeel Akram
Dr. Nabeel Akram is a strategic-minded medical and business professional with a proven record of providing high-level programmatic and technical leadership at country, regional, and global levels. Dr. Akram has led several large, complex, and successful projects in MNCH/FP/RH and is a leader in developing synergies with the private sector. He has managed large, regional portfolio of nearly $80 million per year, with several diverse projects, mostly in low- and middle-income countries, and has coached and mentored country directors, chiefs of party, and senior-level technical staff while liaising and collaborating with diverse stakeholders at country and regional levels. Dr. Akram is a medical doctor with advanced degrees in business and health policy and management. He has traveled extensively establishing professional relationships with a network of public health colleagues including ministry officials, administrators, clinicians, donors, private sector institutions, and other partners. After working with Johns Hopkins University for several years as Associate Faculty in the School of Public Health and Director for Asia at Jhpiego, he founded a firm to synergize partnerships and implement market-based development solutions for adolescents and youth. He was also the Director of Global Operations for Health Finance Institute, a Washington DC based firm, working to close investments gaps for noncommunicable diseases. Dr. Akram is currently a Senior Research Associate and Director of Operations with the Johns Hopkins University/USAID-funded ReLab-HS project.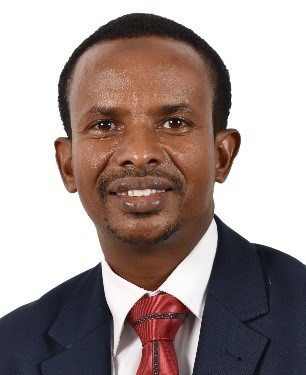 At-Large, CGPP-GHS
Ahmed Arale
Ahmed Arale has more than 20 years of humanitarian and development experience working with communities in the Horn of Africa (HOA) on emergency relief programming, public health, and community empowerment. As a nurse and public health practitioner, he's worked at various levels of clinical, public health sector management, emergency relief and response, and health system strengthening—at the local and regional levels. Currently, Ahmed is the Secretariat Director for CORE Group Polio & Global Health Security Project for HOA (Kenya/Somalia), based in Nairobi. There he provides technical leadership to all aspects of project planning and implementation as well as multi-sectoral coordination with respective government, donors, and NGO implementing partners, WHO and UNICEF, CDC, and Rotary International, among others. Before joining CGPP-GHS, Ahmed worked as the Program Director for emergency & relief programs with Catholic Relief Services, Somalia. Prior to CRS, he worked as the Program Manager for BroadReach Healthcare LLC, leading a Private Sector Engagement in a PEPFAR project in Kenya. Additionally, he worked as a Service Delivery Specialist for Management Sciences for Health (USAID Extending Service Delivery Project). On public sector experience, he worked with the Ministry of Health, Kenya, for 13 years in various capacities. Ahmed holds a BSc Nursing degree from Dundee University, Scotland, and an MPH from the University of London School of Hygiene and Tropical Medicine.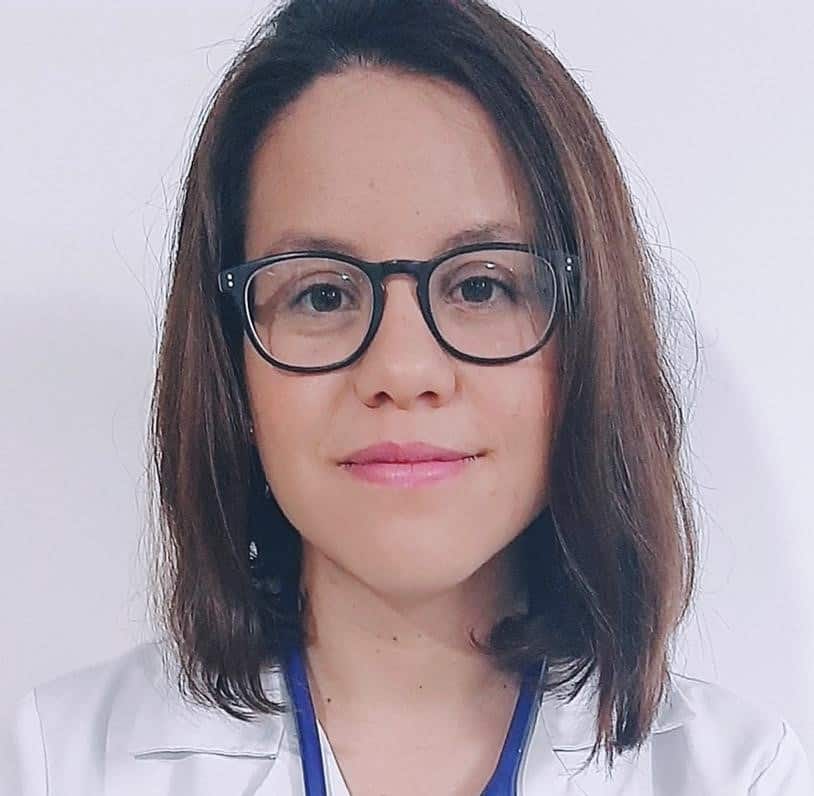 At-Large, AMBOSS GmbH
Dr. María Cisneros-Cáceres
Dr. María Cisneros-Cáceres is the Partnerships Manager for Latin America at AMBOSS GmbH, based in Ecuador. She has worked with several youth platforms for sexual and reproductive health and rights, NCDs, climate change, and children's health and served on steering committees at WHO, UNFPA, United Nations Major Group for Children and Youth (UNMGCY), and more. She has practiced as a medical doctor in the Amazon rainforest and is an LGBTQI advocate. She is eager to expand CORE Group's membership to Latin America. She has also been very active in the International Federation of Medical Students Associations (IFMSA) and has a master's degree in Digital Health, as well as a medical degree. Her languages include Spanish, English, Portuguese, Kichwa, and German.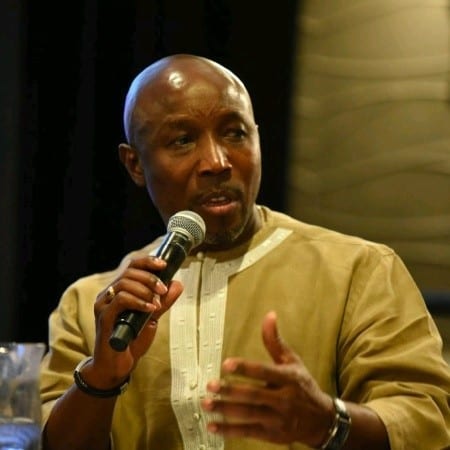 At-Large, Xuberance Global Impact Solutions
Magnus Conteh
Magnus Conteh is the Founder and CEO of Xuberance Global Impact Solutions. Previously, he served as the Executive Director to the Community Health Academy. Under Magnus's leadership and through multiple partnerships across three continents, the Academy helped governments transform community health education and build capacity in health systems leadership. In addition to an international team of staff, the Academy draws on the expertise of a global faculty network that includes representation from WHO, USAID, the Global Financing Facility, former Ministers of Health and academic experts from universities, including Harvard, the University of Liberia, and other academic and technical institutions in the global South. Previously, Magnus worked for seven years at World Vision Ireland, including as the Deputy CEO/Director of Programmes and Strategy. Notably, he led World Vision's involvement in the Johnson & Johnson/Janssen Ebola Vaccine trial in Sierra Leone, which included overseeing the deployment of technology critical for the clinical trial. Magnus has also held other senior management positions including in the National Health Service in the UK and the Health Service Executive in Ireland, where he served as Director for the Regional Centre of Nursing/Midwifery Education at the University Hospital in Galway.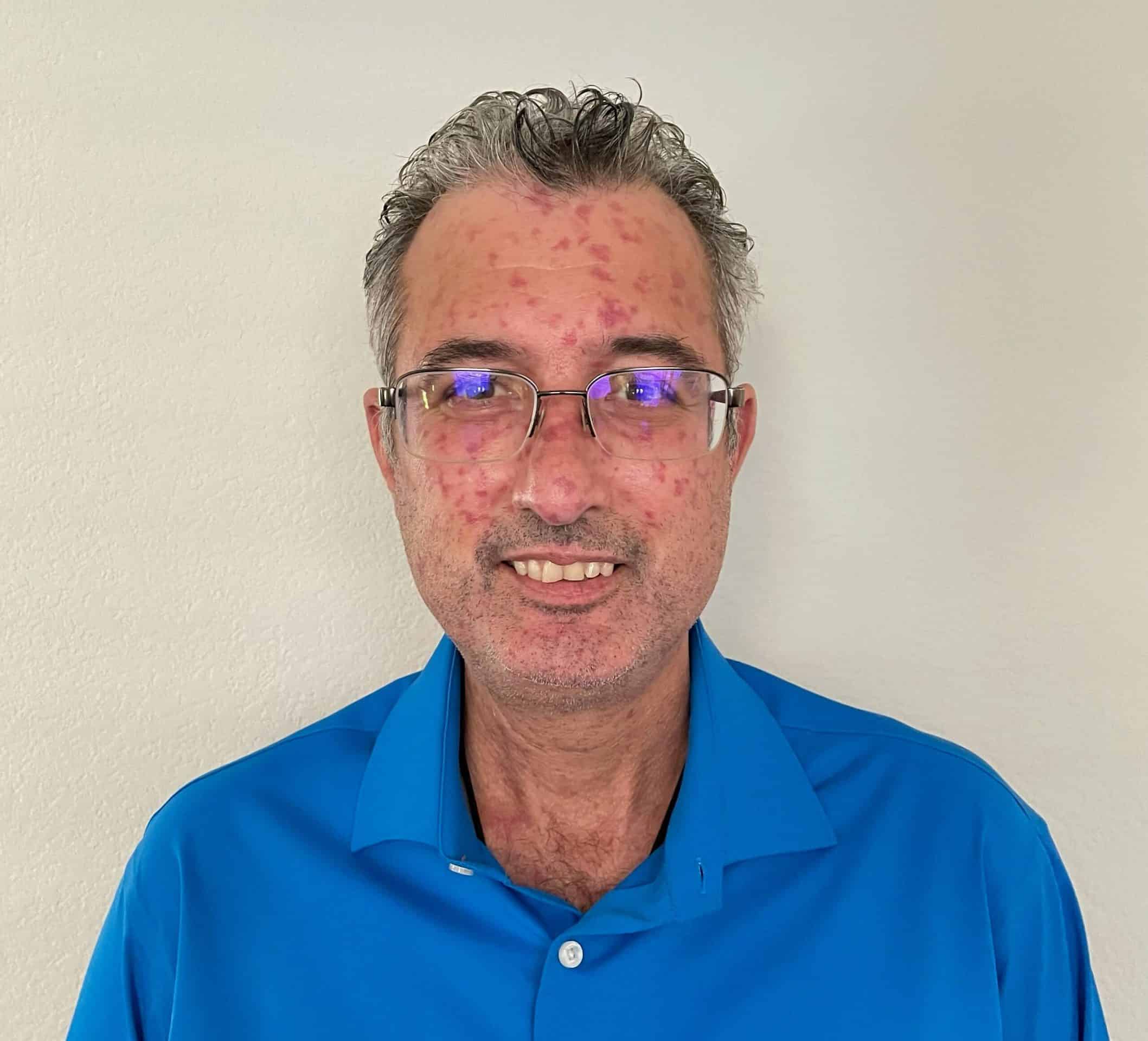 At-Large, IntraHealth International
Nikolos Oakley
Nikolos Oakley is a finance and operations executive and a certified management trainer who currently works as the Chief Financial and Administrative Officer at IntraHealth International. He is a member of the Executive Team responsible for providing leadership and management of the Center for Operational Excellence, consisting of administration, finance, accounting, IT, risk management, grants and contracts, and HR departments. He has extensive expertise in finance and organizational management; extensive knowledge of 2CFR 200 and previous reiterations; and knowledge of CRM, various accounting, budgeting, supply chain, business intelligence, and overall ERP solutions and various project information and management system databases. His languages include Georgian (native), English, and Russian (fluent).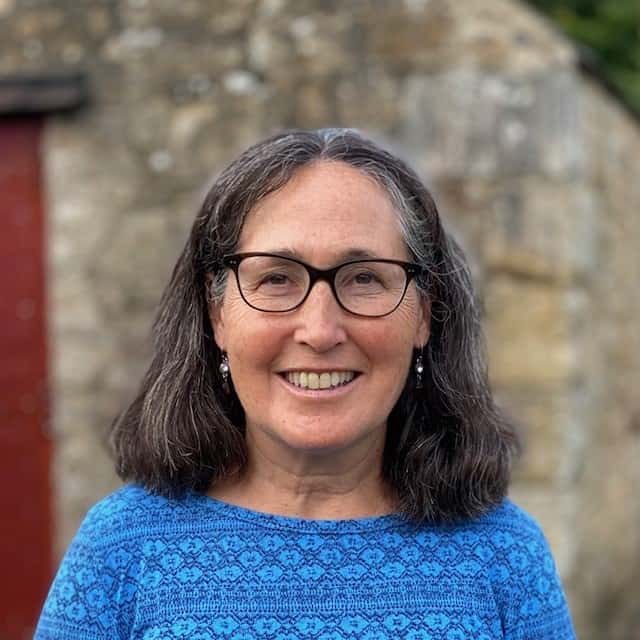 At-Large, Independent
Beth Outterson
In her previous role as Knowledge Management (KM) Senior Advisor at Medical Teams International, Beth Outterson guided the organization's learning initiative and the development of a KM strategy. She builds staff competency in Community Based Primary Health Care through development of online resources and training a cadre of field-based Capacity Building champions. Previously, Beth worked as Adolescent Reproductive Health Advisor at Save the Children, and as Health and HIV/ AIDS Specialist at US Peace Corps. Beth has an MA and MPH from Tulane University. After many years on the East Coast, she is enjoying life in the Pacific Northwest!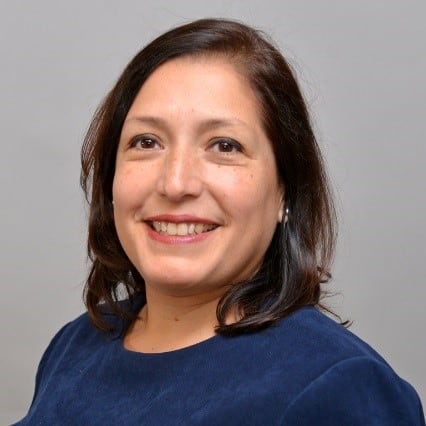 At-Large, Abt Associates
Caroline Quijada
Caroline Quijada is a globally recognized leader in private sector approaches for health with 20 years of experience in RMNCH programming. She currently serves as Principal Associate, International Development at Abt Associates. Previously she has served as deputy project director for two predecessor global private sector projects. Caroline has a strong track record in supporting successful business development bids for Abt Associates and has supported numerous private sector partnerships with various corporates. Prior to Abt Associates, Caroline worked at University Research Corporation and the National Coalition for Hispanic Health, where she managed six regional youth policy centers on Hispanic adolescent health. She served as Deputy Project Director for a $3 million national program on reducing sociocultural barriers to health care in Hispanic communities. Caroline has overseen 27 private sector health assessments that span the scope of private sector health activities across the world. The scope of her knowledge includes public-private partnerships (PPPs), health systems strengthening, social enterprise development, total market approach (TMA) initiatives, provider networks and franchises, quality improvement, and digital solutions. Caroline has an M.H.S., Population and Family Health Sciences from Johns Hopkins University and has published and presented extensively on private sector engagement.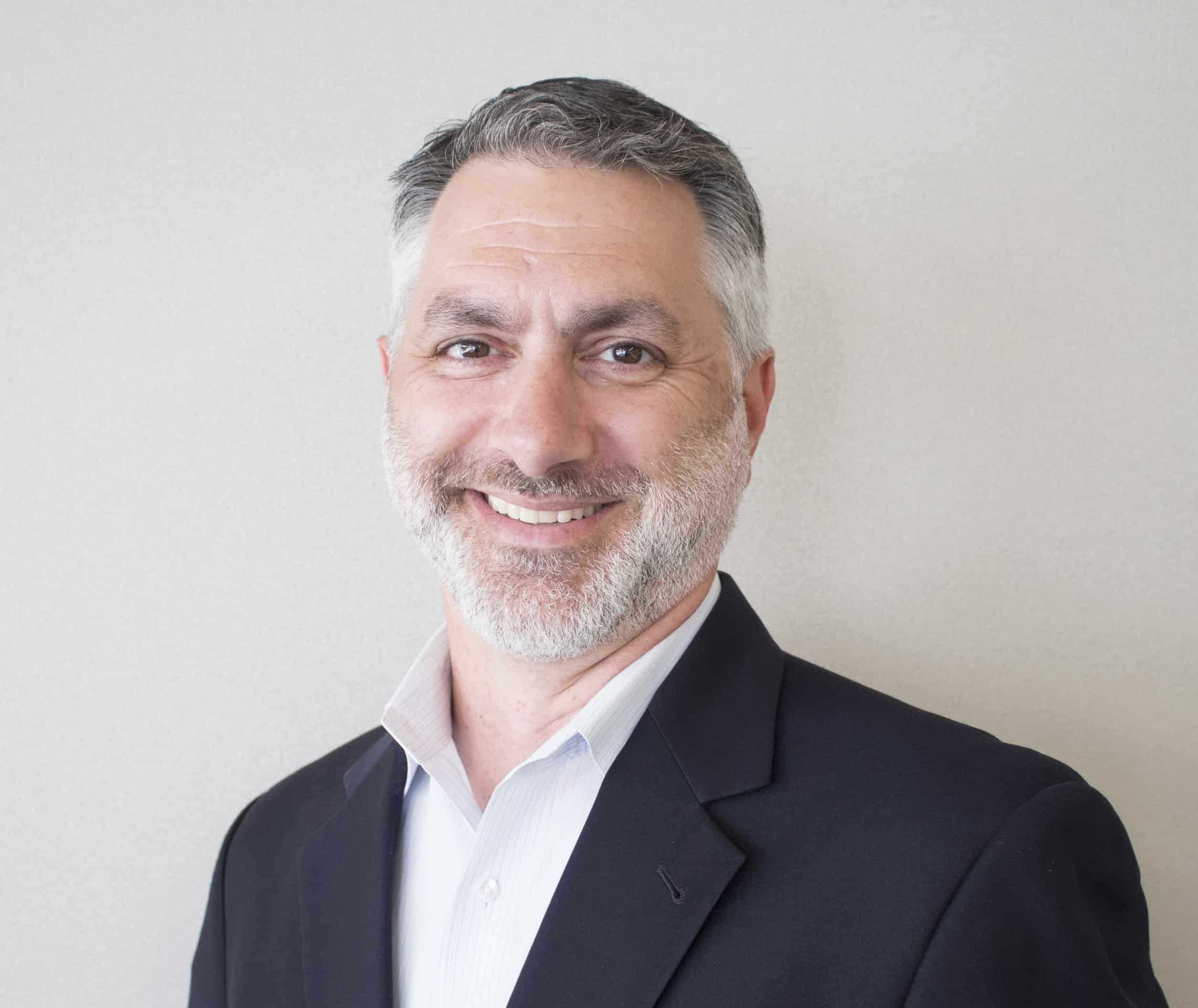 At-Large, DAI
Stephen Rahaim
Stephen Rahaim has 20 years of experience designing, managing and measuring complex initiatives to improve development outcomes and create enduring social and economic value working with private sector, civil society, government, and donors. Stephen has collaborated with a wide range of clients and stakeholders to develop local, national, and multi-country strategies, leading project implementation, partner relationships, and performance management among diverse technical and operations teams. He has designed, advised, and measured social innovation funds and competitions, public-private partnerships, and human-centered and market based research and interventions. As a Senior Principal Specialist with the global health team at DAI, Stephen works across health practice areas to deepen the organization's impact, including a focus on private sector engagement and strengthening local organizations. Previously, Stephen was Chief of Party of the USAID Catalyst project through which he helped design and execute multiple open innovation programs and innovation incentive awards in more than 20 countries focused on a variety of development challenges. Prior to this, he built and led the Health Markets and Behavior Change practice at Palladium, and led the Asia and Middle East Portfolio for the USAID Strengthening Health Outcomes through the Private Sector Project at Abt Associates, among other positions. Stephen received a Master of Public Health Degree from Tulane University School of Public Health and Tropical Medicine.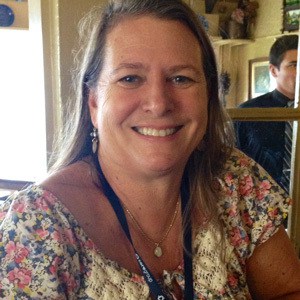 At-Large, Independent
Janine Schooley
Janine Schooley is an independent consultant specializing in program design, technical writing, social and behavior change, strategic planning, and meeting/event facilitation. She obtained her MPH with an emphasis on Maternal and Child Health from San Diego State University in 1985. She spent the last 36 years in leadership positions with two San-Diego-based nonprofit international health and development organizations: Wellstart International from 1985 to 2000 and PCI from 2000 to 2021. Janine is a specialist in NGO/PVO leadership with emphasis on program design, evaluation, and management, including capacity-strengthening, gender, and behavior change aspects of integrated community-based health and development programming. Since 2007, she has been a faculty member at the Monterey Institute of International Studies, where she teaches a course on social and behavior change. From 2002 to 2011, Ms. Schooley served as Secretary of the Board of Directors of the CORE Group and as Co-Chair of the HIV/AIDS Working Group. She recently returned to the CORE Group Board, where she currently serves as an at-large member.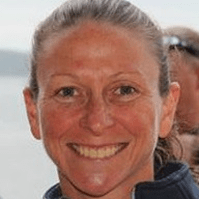 Kamden Hoffmann
Corus International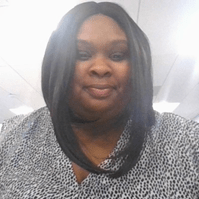 Rhonda Holloway
ADRA International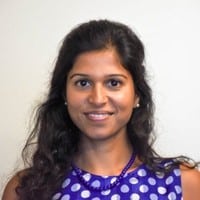 Shefa Sikder
CARE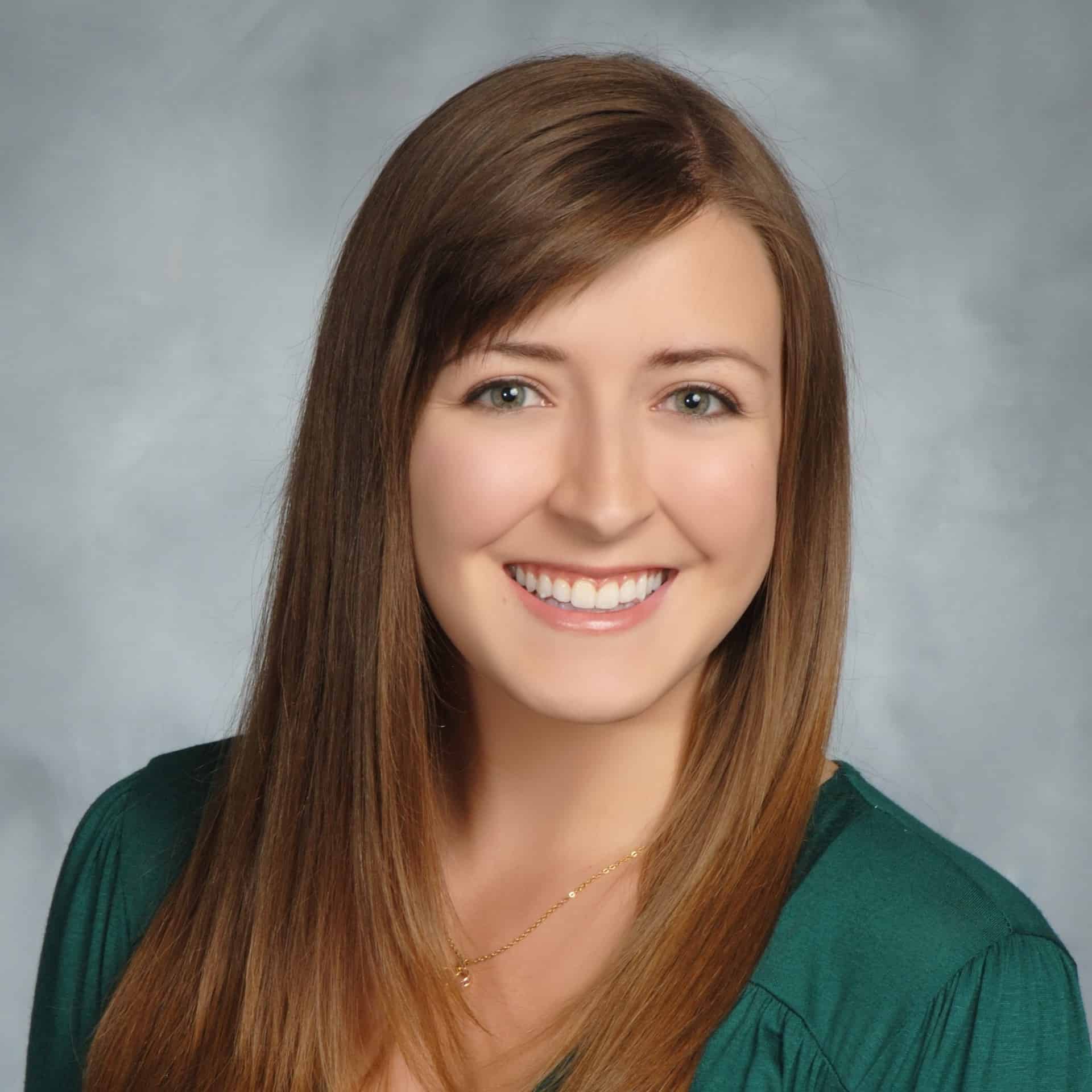 Katy Gorentz
Chemonics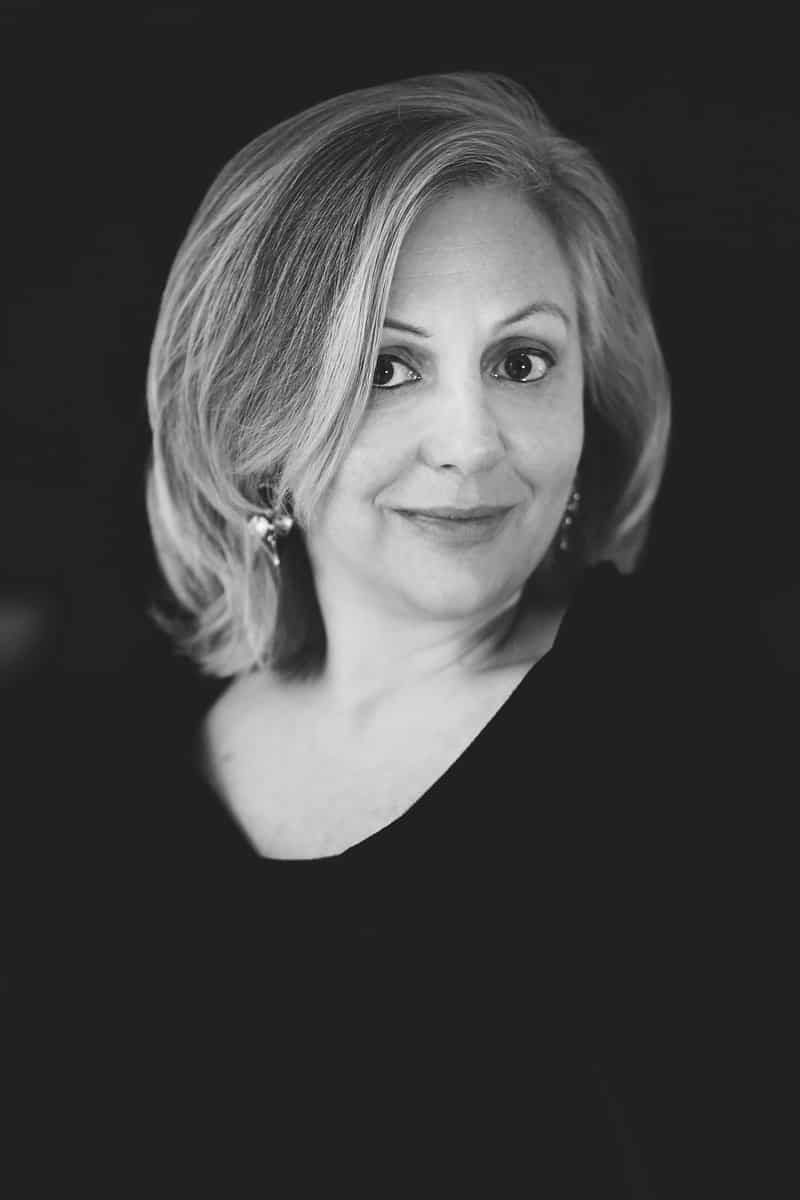 Sibylle Kristensen
One Heart Worldwide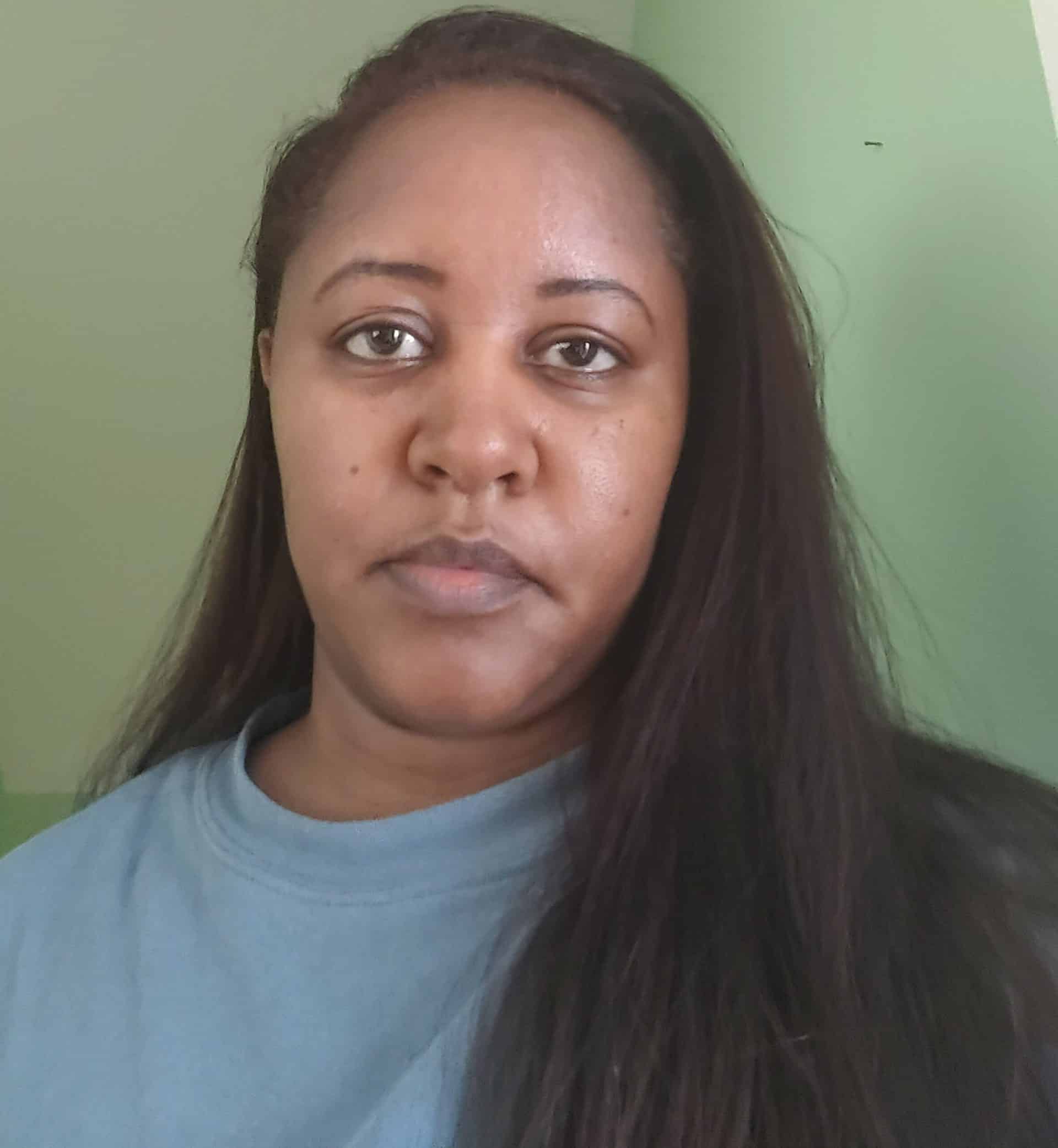 Yordanos B. Molla
Abt Associates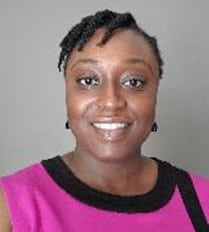 Diana Allotey
Student Member

Charlotte Block
Individual Member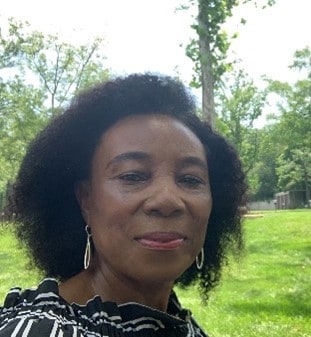 Albertha Nyaku
Individual Member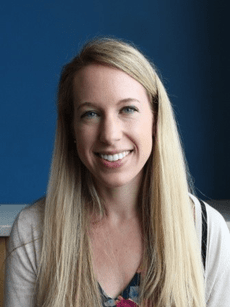 Shelley Walton
Individual Member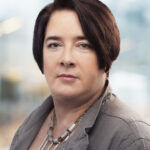 Maryjane Lacoste
IntraHealth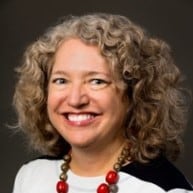 Laura Raney
FP2030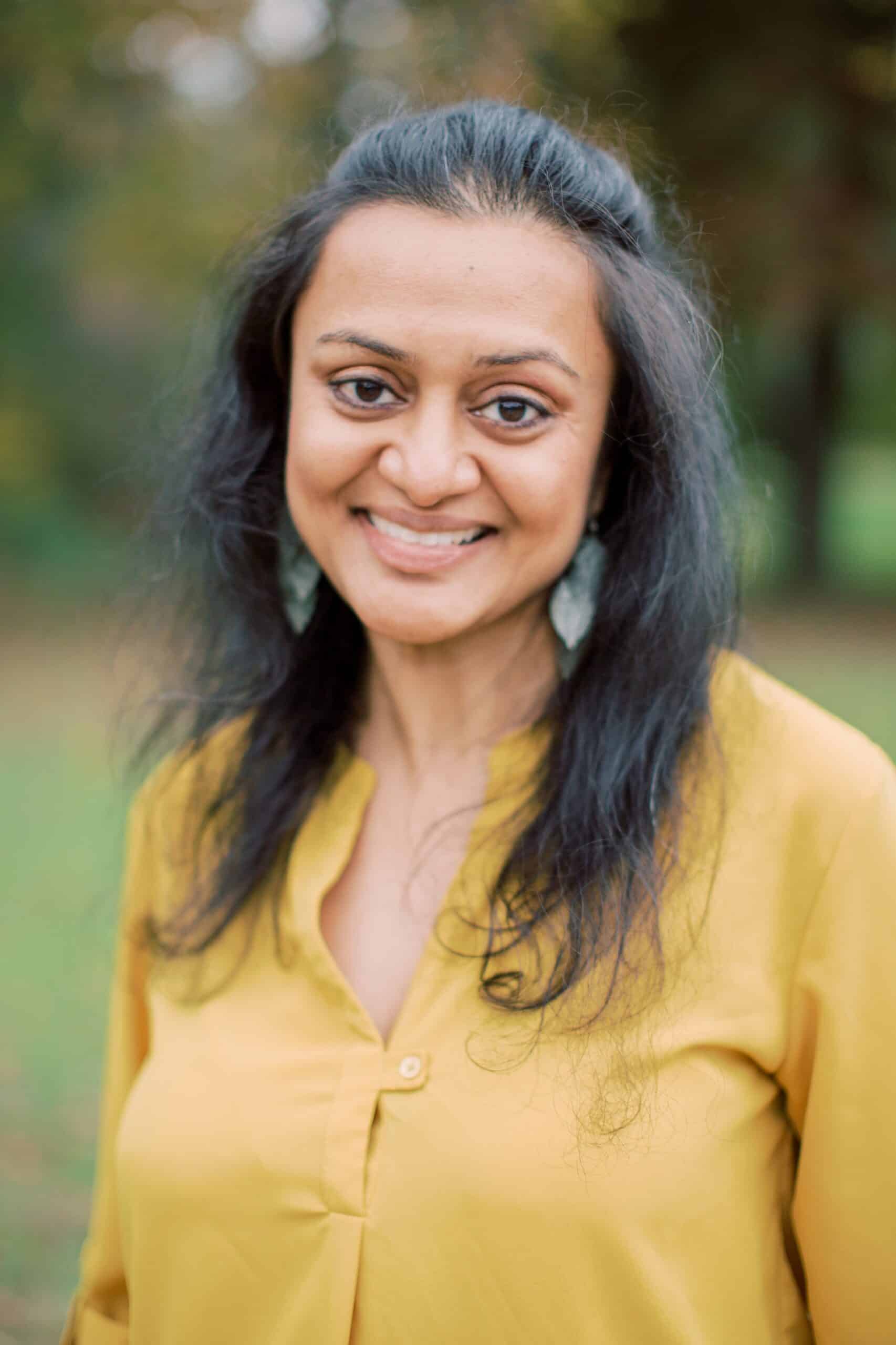 Devina Shah
World Relief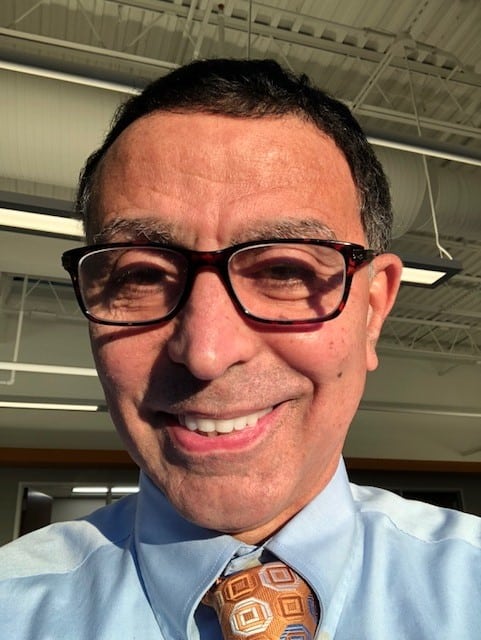 Youssef Tawfik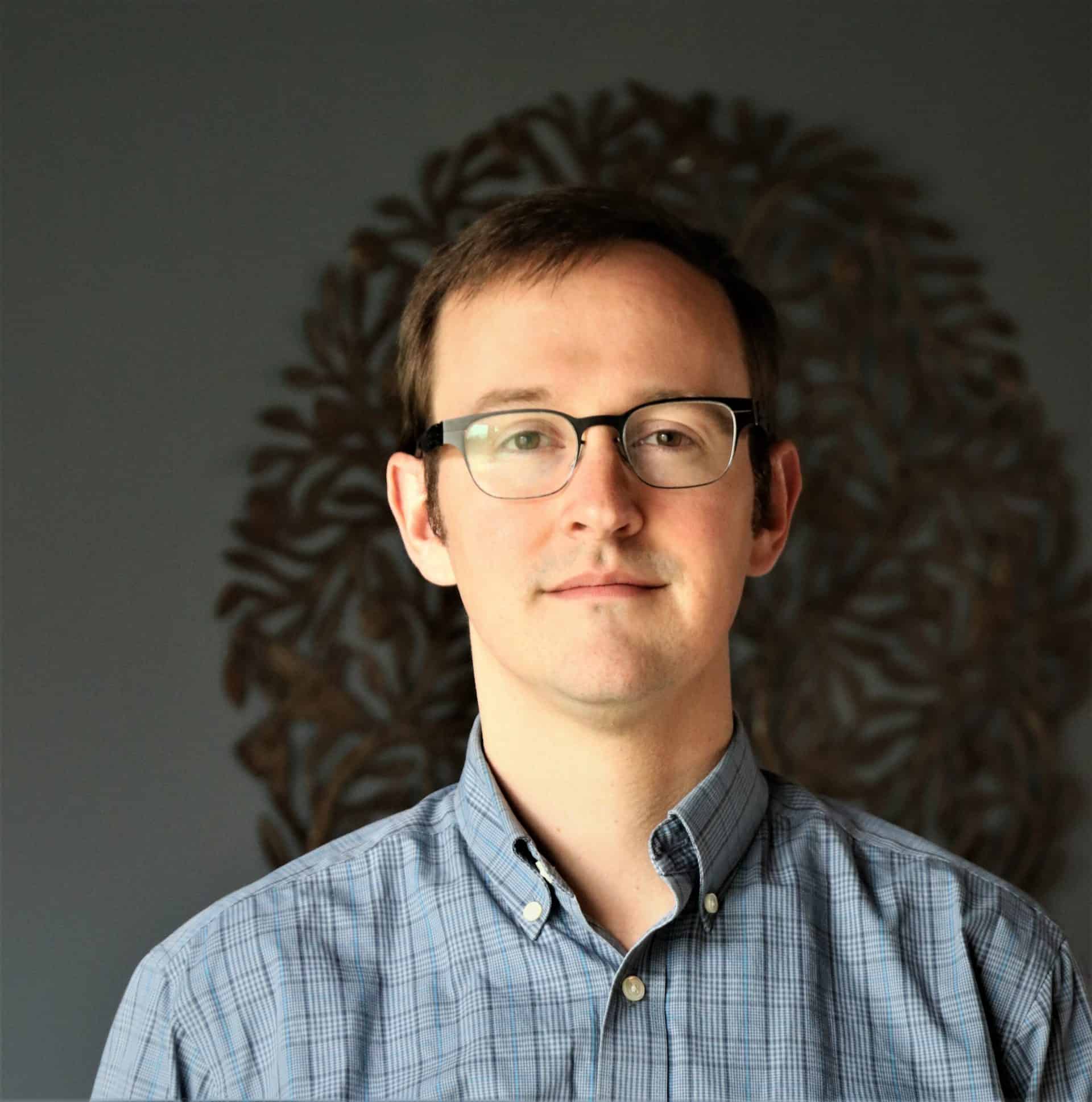 Paul Fast
Mennonite Central Committee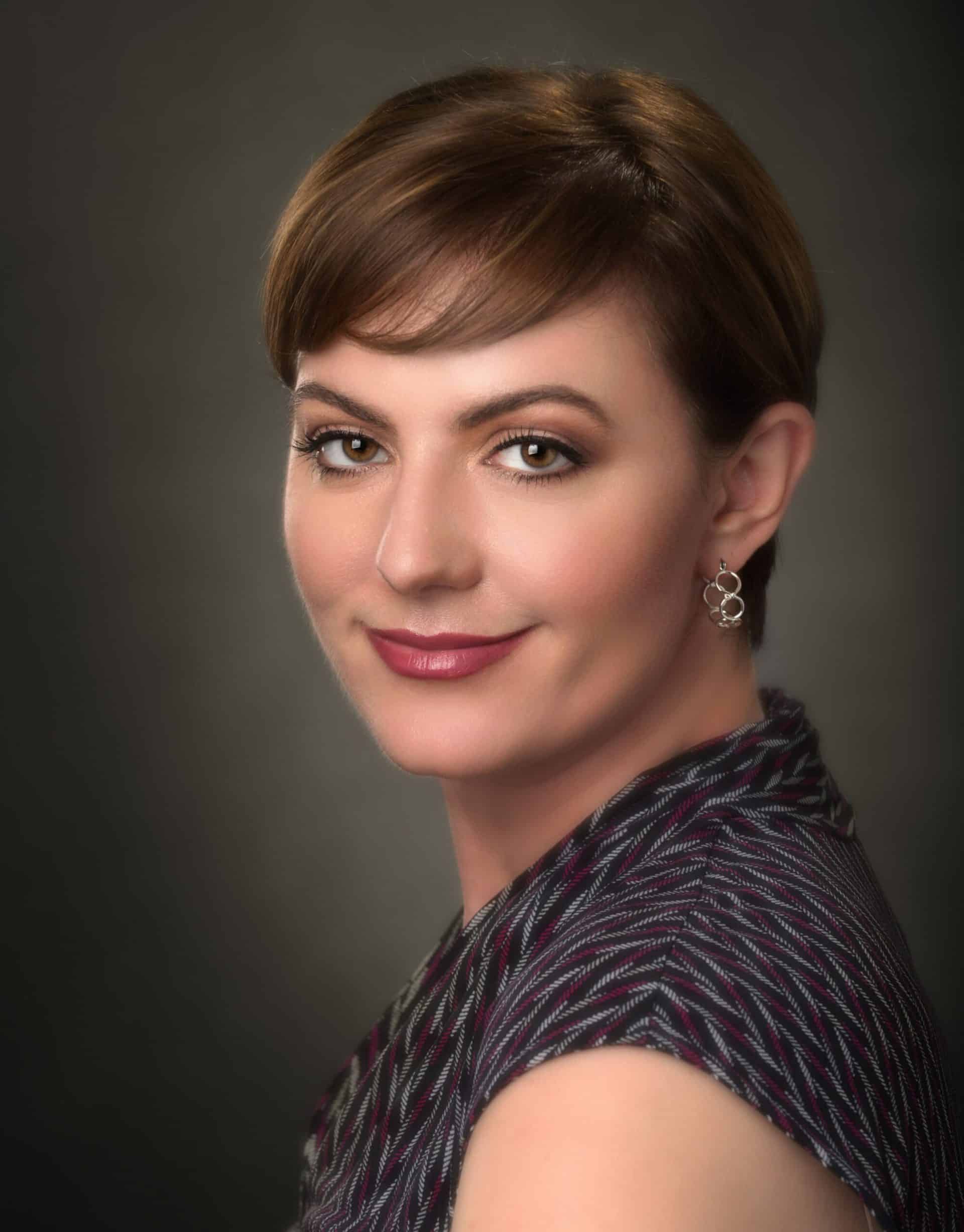 Elizabeth Long
Independent Consultant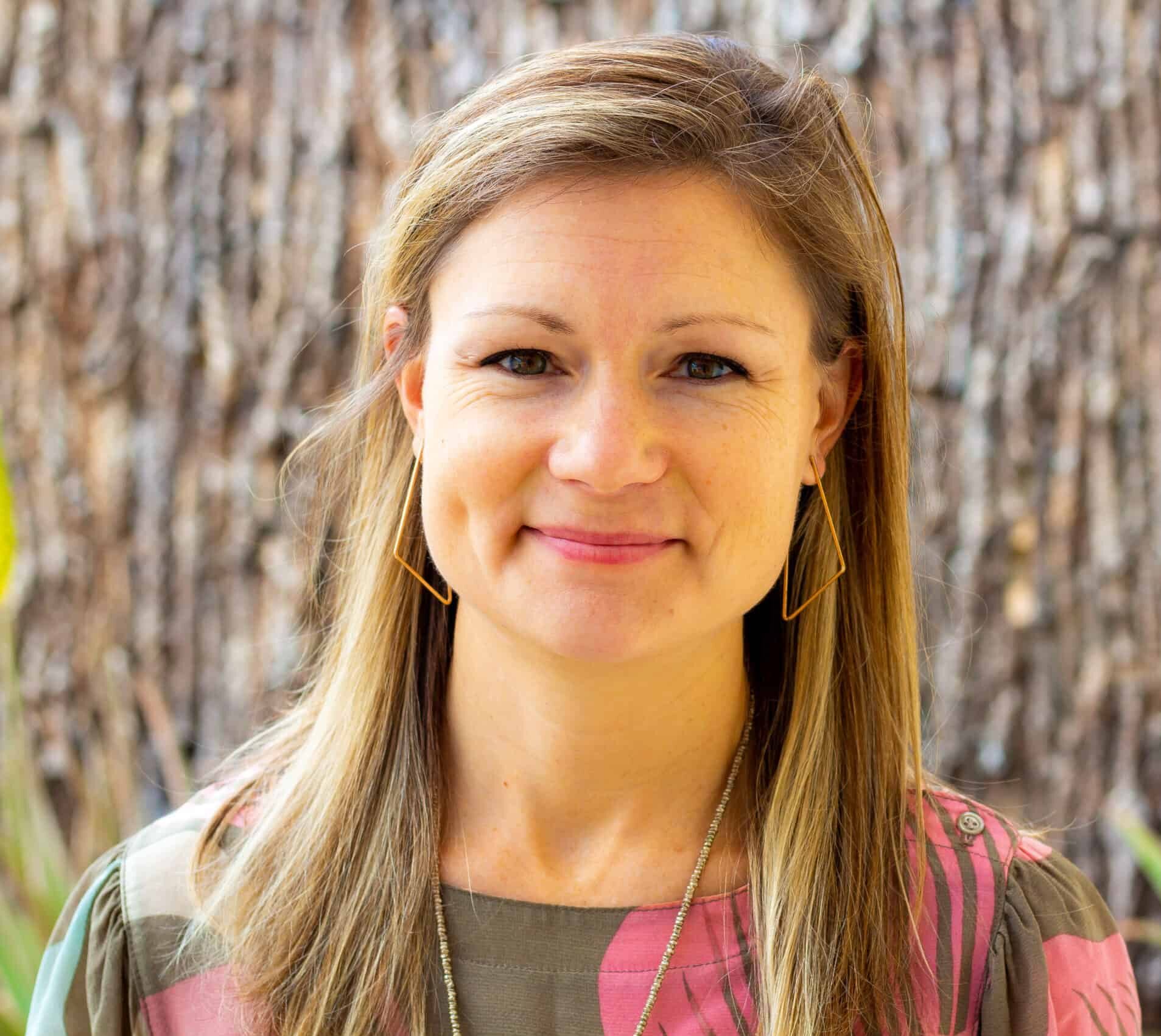 Erin Pfeiffer
Independent Consultant

Sarah Sahlaney
Individual Member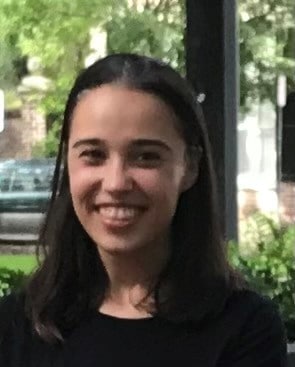 Sarah Kellogg
IMA World Health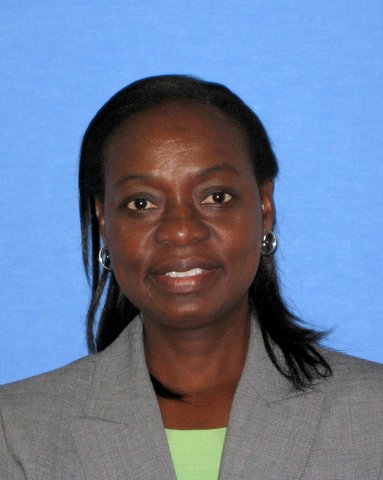 Susan A Otchere
World Vision
Rachel Chaikof
Chemonics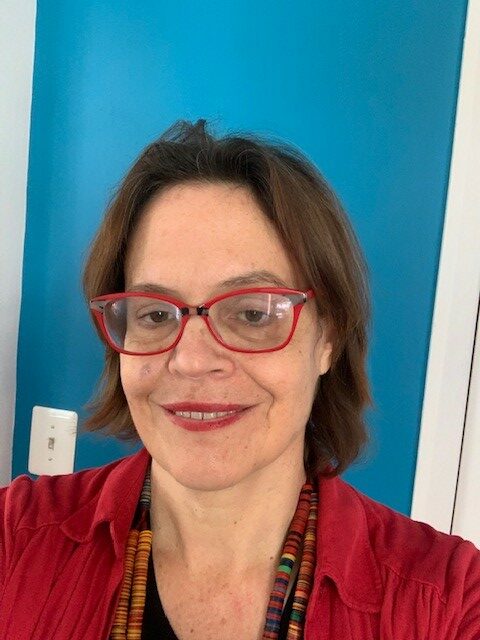 Laura McGough
URC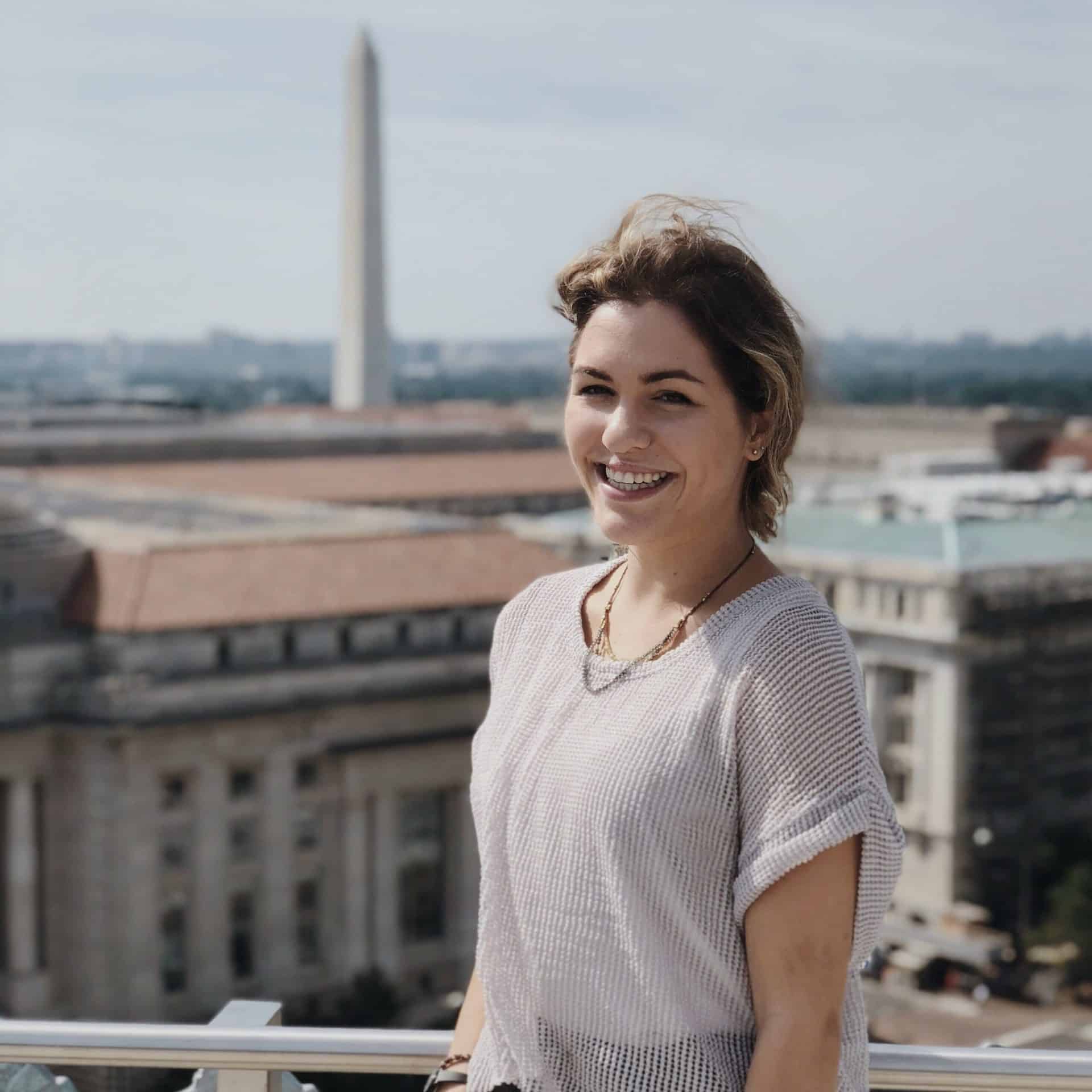 Grace Peters
Smile Train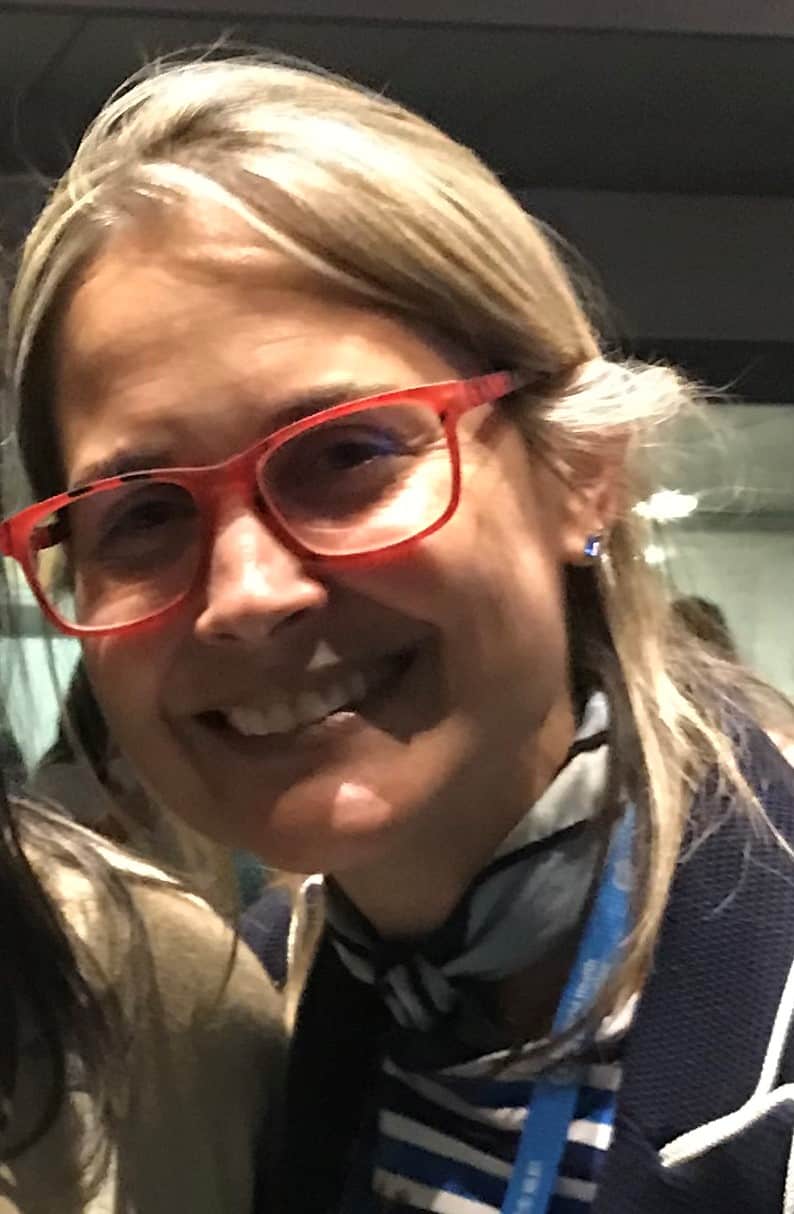 Annie G. Toro, JD, MPH
What to Expect Project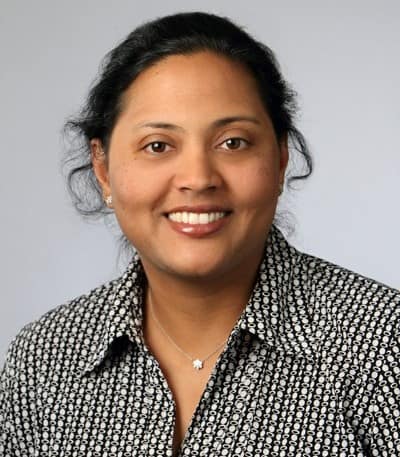 Dr. Arti Varanasi
Advancing Synergy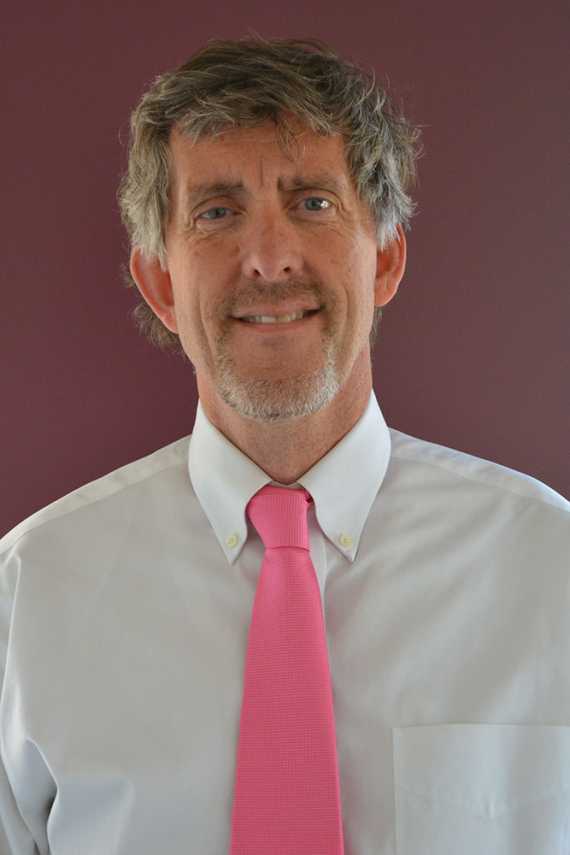 Kirk Dearden
Corus International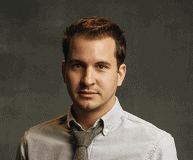 Robert Salerno
DAI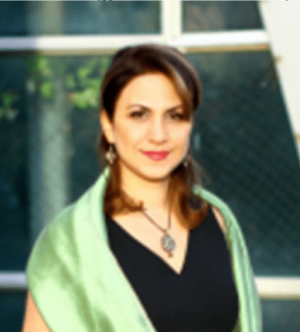 Anahit Gevorgyan
DHSC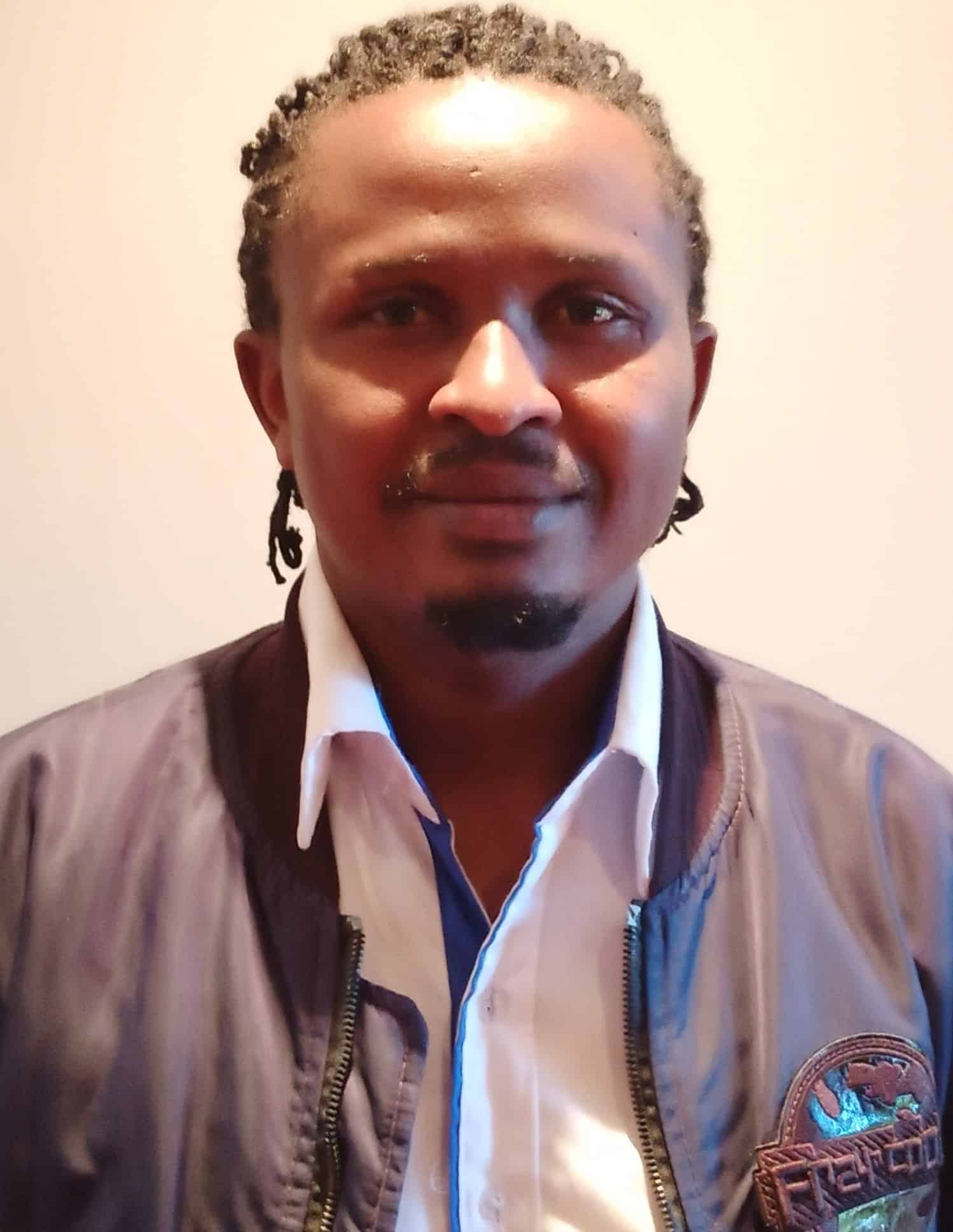 Benjamin Masila
Individual Member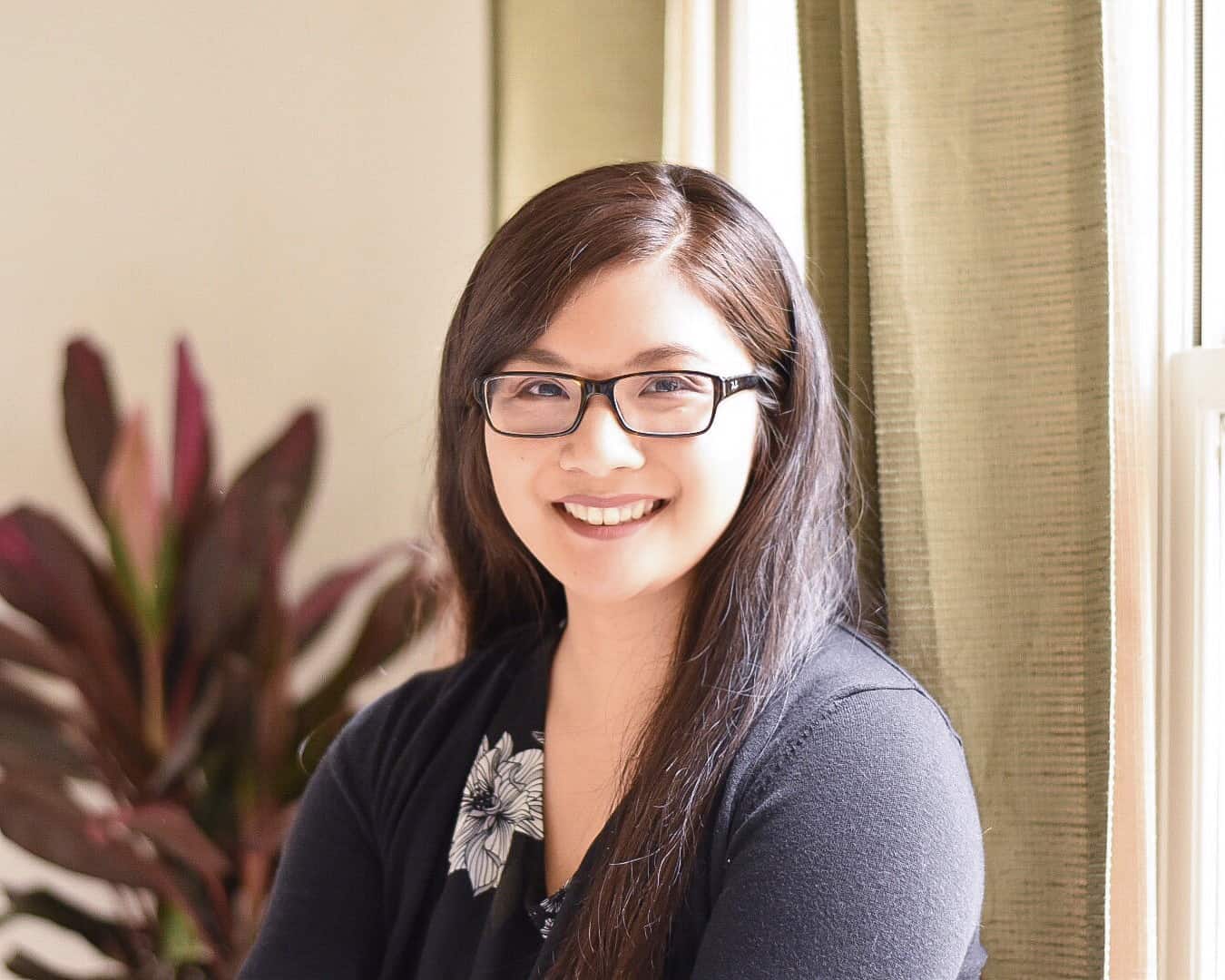 Aarin Palomares
FHI 360