CORE is the only player in its field that convenes the practitioners and public health professionals in global community health to share knowledge, evidence, and best practices, and then translates these into the real world with a direct impact, creating new standards in clinical and public health as it advances dialogue at the country and global levels.
Mission & Vision
Mission
Improve and expand community health practices for underserved populations, especially women and children, through collaborative action and learning
Vision
Communities where everyone can attain health and well-being
Our Impact
CORE Group has worked since 1997 to advance the field of community health by developing case studies and analyzing research data from the field, creating training curricula and conducting workshops, developing monitoring and evaluation trainings and tools, fostering in-country collaboration, diffusing Innovations, and advocating for Community Approaches to Health
Staff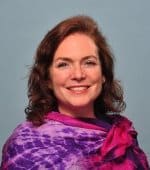 Lisa M. Hilmi
Executive Director
lhilmi@coregroup.org
Lisa Hilmi has over 30 years of global health experience in over 20+ countries, employing both human rights and community-based participatory approaches to addressing health disparities for women, children and communities. As a nurse, researcher, and public health expert, Lisa has worked at multiple levels of global health, in policy, research, emergency relief and response, development, workforce development, health systems strengthening; from local to global levels. She has worked in development settings, led response to HIV/AIDS/STIs/GBV in refugee and conflict settings, and  developed policy for outbreaks, disasters, and epidemics in multiple countries. She has led over $180 Million of development, relief and rehabilitation efforts. Clinically, Lisa has worked in pediatric hospital, community, academic, and crisis settings, and has held leadership positions in the UN, Sigma Theta Tau International, INGOs, and foundations.
Her research focuses on geographical health disparities for adolescents in urban settings. She has a strong history of partnership and coordination with UN, INGOs, CSOs, and other stakeholders. She sits on the WHO PMNCH Board, the Steering Committee of the Child Health Task Force, the Board of Directors at the Academy of Nutrition and Dietetics Foundation, as well as other review committees.
She holds an MPH from Columbia University, a BSN and completing her PhD from the University of Pennsylvania School of Nursing, was a Jonas Nurse Scholar, is a Certified Pediatric Nurse, and holds a BA in Communications and Political Science from Villanova University.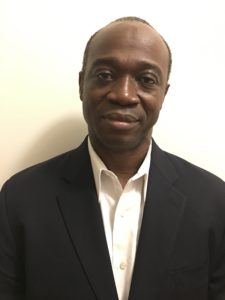 Achille Kaboré
Senior Advisor for Community Health and Civil Society Engagement
akabore@coregroup.org
Achille Kaboré has over 17 years of experience in the field of public health. Prior to joining the CORE GROUP, Achille worked for RTI International and then for IntraHealth. He has expertise in neglected tropical diseases, malaria and community health. He has worked as a clinician and chief medical officer in Burkina Faso; he has also hold maternal and child health positions in the Democratic Republic of Congo and in Rwanda. Achille holds a medical doctor diploma from the University of Ouagadougou (Burkina Faso) and a Master of Public Health from Tulane University School of Public Health and Tropical Medicine, New Orleans (USA).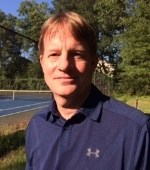 Marc Holler
Senior Director of Partnership and Business Development
mholler@coregroup.org
Marc has over twenty years of experience working in business development, strategic planning, organizational design, and project management. He has worked with or for bilateral and multilateral agencies including USAID, World Bank, Millennium Challenge Account, Asian Development Bank, Global Environment Facility, and Inter-American Development Bank. In addition, Marc led the development of business development strategies, developed successful funding opportunities with foundations, supervised the management of USAID projects, and developed overseas training programs for country staff.
Marc has a Master's degree in International Relations from the University of Chicago, and an undergraduate degree from Boston University.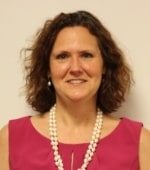 Shelia Jackson
Senior Knowledge Management Specialist
sjackson@coregroup.org
Shelia Jackson is the Senior Knowledge Management Specialist with the TOPS Program. She has experience in envisioning, developing and directing knowledge sharing programs that focus on the role knowledge management plays in helping people to efficiently accomplish daily tasks while adding to the institutional knowledge of their organization. A lifelong learner, Shelia enjoys the collaboration and training processes. She strives to create environments where everyone feels comfortable to participate and learn. Shelia earned a Master's degree in Library and Information Science from Florida State University. She enjoys travelling, exercising, hiking, reading, volunteering, cooking and doting on her nephews.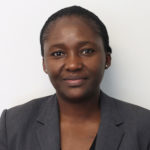 Comfort Siodlarz
Director of Finance & Administration
csiodlarz@coregroup.org
Comfort has over 16 years of financial and technical experience with nonprofits. She has an in-depth understanding and experience in implementing programs by donors such as USAID, DOS, USDA, DFID, UNHCR among few. Over the years, she has developed strong skills in managing and handling financial reports, donor reports, billing, invoicing, contracts and procuring goods and services. She enjoys developing operational and proposal budgets and monitoring awards and grants from both the field and head quarter level. She has lived and worked overseas and has a diverse skills in working with people from many different backgrounds. Comfort holds an MBA in finance from Johns Hopkins University and a BA in accounting from Central University in Accra, Ghana. During her personal time she enjoys building things including home improvement projects.
Erin Murray
Operations and Accounts Manager
 emurray@coregroup.org
As Operations and Accounts Manager, Erin is responsible for managing CORE Group's office operations and accounts, membership, and event planning, including conferences and webinars. She has worked in operations and administration for varied non-profit organizations, including a charter school located in DC, an alternative energy association, and an international educational non-profit. She served as a volunteer English teacher for WorldTeach in Costa Rica, and has taught English to various adult communities. Erin enjoys yoga, traveling, reading, and attempting to cook.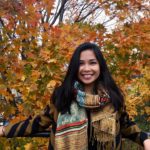 Adrienne Todela
Knowledge Management Officer
atodela@coregroup.org
Adrienne supports the TOPS Program through design and production of in-person and online knowledge sharing and training events, and creation and dissemination of print and visual media content. She also leads the production of the bi-weekly FSN Network News e-newsletter. Furthering her role in facilitating learning among social networks, Adrienne manages CORE Group's Young Professionals Network (YPN), coordinating career and professional skills development activities for the membership in collaboration with partner organizations. She also oversees CORE Group's Mentorship Program implemented under YPN. Adrienne is currently a Master's degree candidate at GWU's Elliott School of International Affairs, specializing in delivery and coordination mechanisms between education and employment for youth development. Before joining CORE Group in 2015, Adrienne received her B.A. in International Relations and B.S. in Journalism from Boston University, and worked for various public sector organizations including Accion International, The African Foundation for Development, and the United Nations High Commissioner for Refugees. In her free time, she enjoys trying different cuisines, collecting scarves from her travels, and spending quality time with loved ones.