CORE is the only player in its field that convenes the practitioners and public health professionals in global community health to share knowledge, evidence, and best practices, and then translates these into the real world with a direct impact, creating new standards in clinical and public health as it advances dialogue at the country and global levels.
Mission
Improve and expand community health practices for underserved populations, especially women, children, and adolescents, through collaborative action and learning.
Vision
Communities where everyone can attain health and well-being.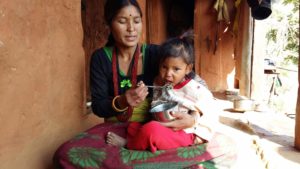 CORE Group emerged organically, beginning in 1997, when a group of health professionals from non-governmental development organizations saw the value of sharing knowledge and ideas about how to best help children survive. What began in this simple spirit of openness quickly gained momentum as participants realized significant savings in time, thought and resources—all made possible by collaborating. The group realized that this "community of practice" model was also fertile ground for the creation of new knowledge and ideas. In 2001, the group's original moniker, The Child Survival Collaborations and Resources Group, was streamlined, and the newly named CORE Group incorporated as a coalition of non-profit global health organizations. Though the original scope has broadened from child survival to include women's health and infectious diseases, the organizing principle for CORE Group membership remains the same: technical excellence in integrated, community-based global health programming.
Learn more in this video:
In our commitment to transparency and financial accountability, CORE Group publishes an annual report that highlights our accomplishments and financial information for each fiscal year. Our annual reports since 2005 are available below. Reports for 2004 and earlier were only published in hardcopy.
Our Impact
CORE Group has worked since 1997 to advance the field of community health by developing case studies and analyzing research data from the field, creating training curricula and conducting workshops, developing monitoring and evaluation trainings and tools, fostering in-country collaboration, diffusing Innovations, and advocating for Community Approaches to Health.
Contributions to the Field
CORE Group has worked since 1997 to advance the field of community health by:
– Developing case studies and analyzing research data from the field so others can understand what works on the ground level and how it might be replicated.
– Creating training curricula and conducting workshops that address community-level prevention and care, with a focus on social and behavior change, childhood illness, maternal mortality and management of infectious diseases.
– Developing monitoring and evaluation trainings and tools that enable field staff to collect standardized data. More Information, please visit the Monitoring and Evaluation Tools and Resources.
– Fostering in-country collaboration to assist NGOs and global partners in developing secretariats and networks. Recent efforts include malaria, polio, and pandemic preparedness activities in India, Nepal, Ethiopia, Angola, Kenya, Uganda, and Tanzania.
– Diffusing Innovations. NGOs working in isolation often create innovative solutions to improve child health outcomes by overcoming common obstacles to development. CORE has worked to diffuse several NGO innovations that have demonstrated improvement in the effectiveness, sustainability, equity or scale of child health outcomes.
– Advocating for Community Approaches to Health. Core Group has partnered with several global initiatives–such as Roll Back Malaria, Stop TB, and the U.S. Coalition for Child Survival—in order to ensure that community approaches to health are integrated into health advocacy efforts.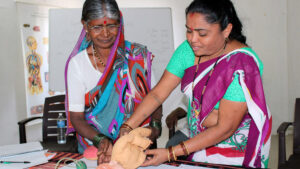 NGOs working in community health often create innovative solutions to improve maternal and child health outcomes by overcoming obstacles to effective implementation. Many of these obstacles (lack of community ownership, ineffective referral, drug unavailability, low use of services, and low retention of community health agents) are present in communities around the world. Innovations created by one organization can assist others in improving mother and child health; however they are often not developed or transferred in a way that would enable others to learn about, evaluate and uptake the innovation for wider benefit. CORE Group is interested in diffusing NGO innovations that demonstrate a proven track record in improving the effectiveness, sustainability, equity or scale of maternal child health outcomes. CORE Group facilitates a peer review of promising evidence-based innovations, provides guidance to ensure that the product will be practical, and supports trainings and diffusion through its Community Health Network so the innovation can be used worldwide.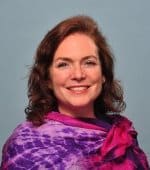 Lisa M. Hilmi
Executive Director
Lisa Hilmi has over 30 years of global health experience in over 20+ countries, employing both human rights and community-based participatory approaches to addressing health disparities for women, children and communities. As a nurse, researcher, and public health expert, Lisa has worked at multiple levels of global health, in policy, research, emergency relief and response, development, workforce development, health systems strengthening; from local to global levels. She has worked in development settings, led response to HIV/AIDS/STIs/GBV in refugee and conflict settings, and developed policy for outbreaks, disasters, and epidemics in multiple countries. She has led over $180 Million of development, relief and rehabilitation efforts. Clinically, Lisa has worked in pediatric hospital, community, academic, and crisis settings, and has held leadership positions in the UN, Sigma Theta Tau International, INGOs, and foundations. Her research focuses on geographical health disparities for adolescents in urban settings. She has a strong history of partnership and coordination with UN, INGOs, CSOs, and other stakeholders. She sits on the WHO PMNCH Board, the Steering Committee of the Child Health Task Force, the Board of Directors at the Academy of Nutrition and Dietetics Foundation, as well as other review committees. She holds an MPH from Columbia University, a BSN and completing her PhD from the University of Pennsylvania School of Nursing, was a Jonas Nurse Scholar, is a Certified Pediatric Nurse, and holds a BA in Communications and Political Science from Villanova University.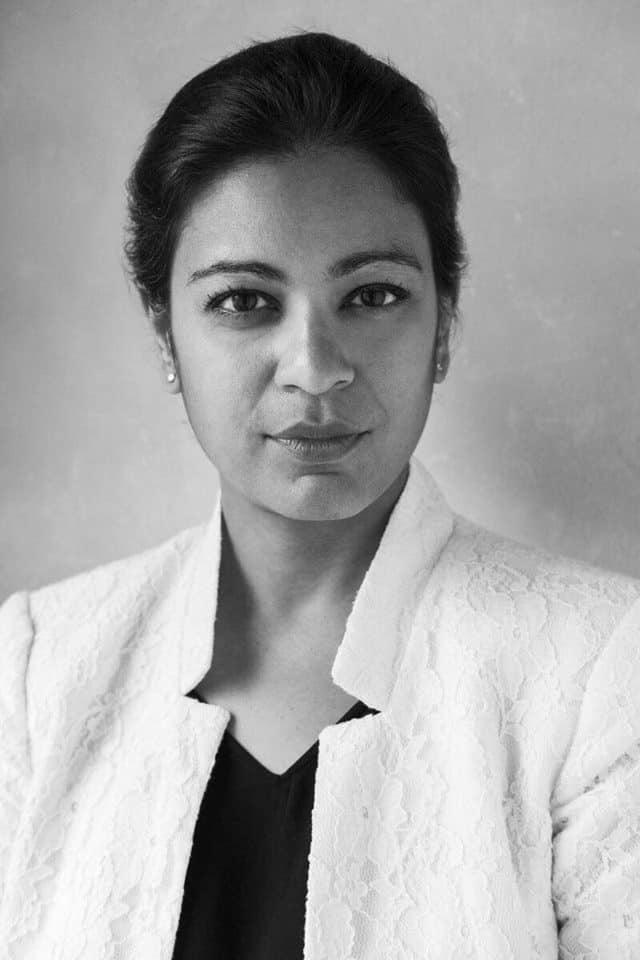 Sheetal Sharma
Senior Immunization Advisor
Sheetal Sharma, Public Health Ph.D. has 13 years' experience of improving access to health in low- and middle-income countries, with a focus on immunization in last mile settings. Her work centers on field-based management and research of evidence-based health projects contributing to shortening information and data gaps towards effective decision-making and action both nationally and globally. She is a 2019 Harvard Medical School Research Fellow, currently the Vice Chair of the Civil Society Organisation Constituency Steering Committee – GAVI, the Vaccine Alliance, (2019-2021). She joined CORE Group in 2020 as a Senior Immunization Advisor.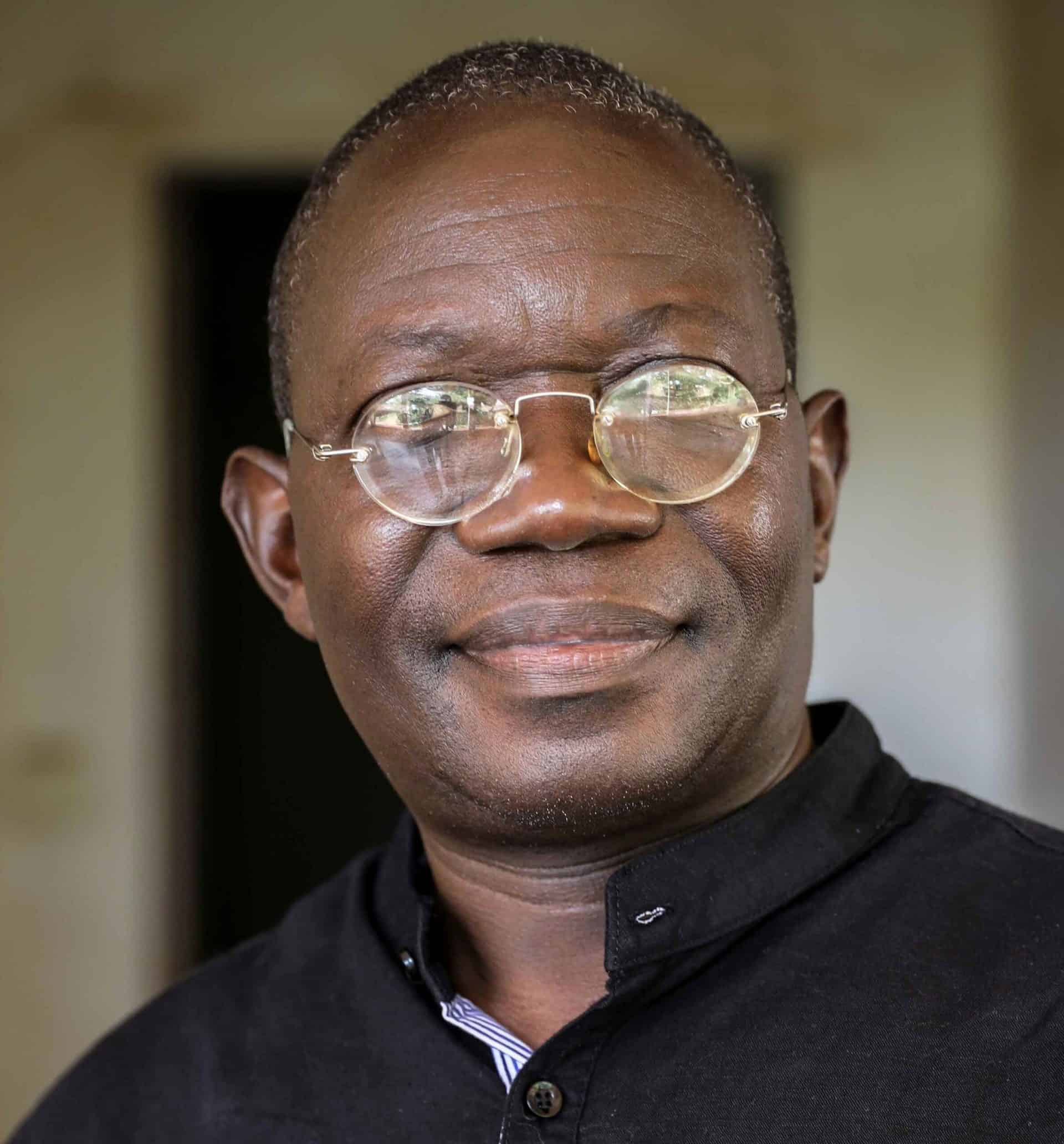 Daniel Massamba Meboya
Senior Advisor, Advocacy and Communications
Daniel Massamba Meboya, a Congolese national, has over 30 years of experience in corporate communications and public relations. He started his career in Communications/Information at the United States Information Agency (Kinshasa and Washington, DC offices) and developed his skills along the way in the broad spectrum of strategic communications. Most recently, Meboya had been the Team Leader of the Strategic Communication and Public Information Office at the United Nations Multidimensional Integrated Stabilisation Mission in Mali (MINUSMA) where he contributed to setting strategic communications, media relations, and public relations standards which led the Mission to gain trust and strong acceptance among local populations. He previously worked as Communications Specialist/Expert at the United Nations Human Settlements Programme (DR Congo), World Vision (South Sudan), Nile Basin Initiative (Uganda), The Great Lakes Parliamentary Forum on Peace (Kenya), United Nations Development Programme and Save the Children-UK (DR Congo). Meboya holds a Master's Degree in Communication Science & Leadership from the University of Missouri, Kansas City, USA.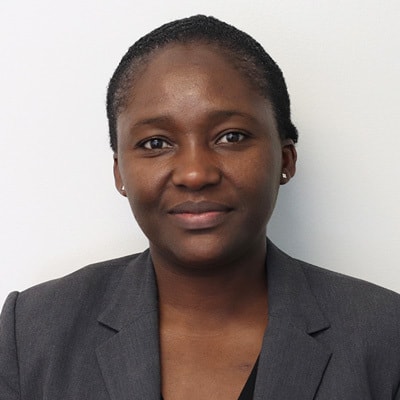 Comfort Siodlarz
Director of Finance and Administration
Comfort has over 16 years of financial and technical experience with nonprofits. She has an in-depth understanding and experience in implementing programs by donors such as USAID, DOS, USDA, DFID, UNHCR among few. Over the years, she has developed strong skills in managing and handling financial reports, donor reports, billing, invoicing, contracts and procuring goods and services. She enjoys developing operational and proposal budgets and monitoring awards and grants from both the field and head quarter level. She has lived and worked overseas and has a diverse skills in working with people from many different backgrounds. Comfort holds an MBA in finance from Johns Hopkins University and a BA in accounting from Central University in Accra, Ghana. During her personal time she enjoys building things including home improvement projects.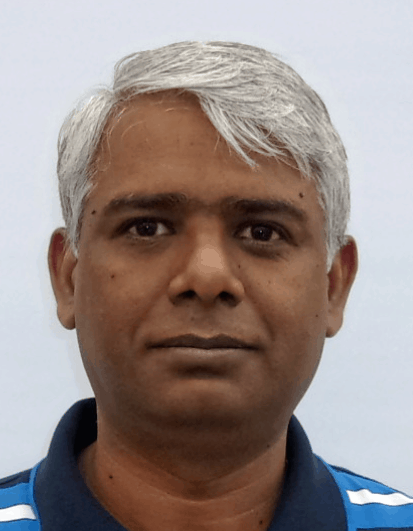 Patras Yaqoob
Part-Time Accountant
Patras is an accomplished accountant, and enjoys using his skills to contribute to meeting the objectives of CORE Group. He graduated from the Pakistan Adventist Seminary & College with a Bachelor's Degree in Accounting. He also has Master's degree in International Development focus on International Development for NGO's from Andrews University Michigan. He is obsessed with all things tech-related and spends his free time developing his own personal skills to advance his career. He enjoys watching documentaries about the universe, nature and research and about advancing technologies to improve human development. He loves home grading, walking, visiting nature reserves and traveling to different countries. His origin is Indian and enjoys Indian food as well as Columbian food.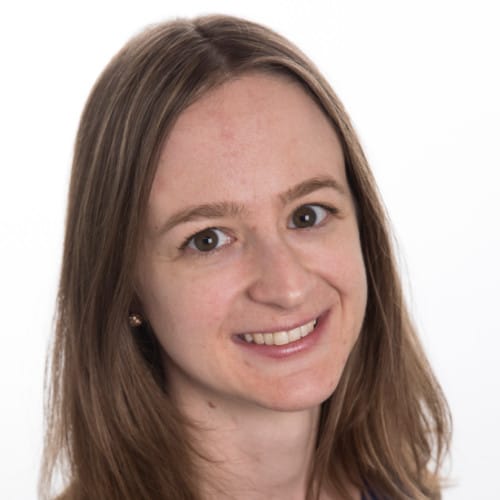 Urszula Chomicka
Operations and Membership Manager
Urszula Chomicka joined CORE Group in September 2021. Urszula has over 12 years of project management experience in membership-based organizations, both in the US and abroad. Prior to CORE Group, she supported the operations of a 15-person team focused on Latin America at the U.S. Chamber of Commerce, organizing visits for presidential delegations and managing relationships with 100+ member companies. She has also worked on array of other international projects, from chemical security workshops in the Middle East, to international conferences and trainings for law enforcement at INTERPOL (yes, the international police organization), or finally an international pantomime festival. Urszula speaks 4 languages: in addition to her native Polish and English, she is fluent in Spanish and French, and is currently learning basics of Portuguese. She loves to travel, eat (and cook!) international cuisine, and read, particularly 19-century British novels.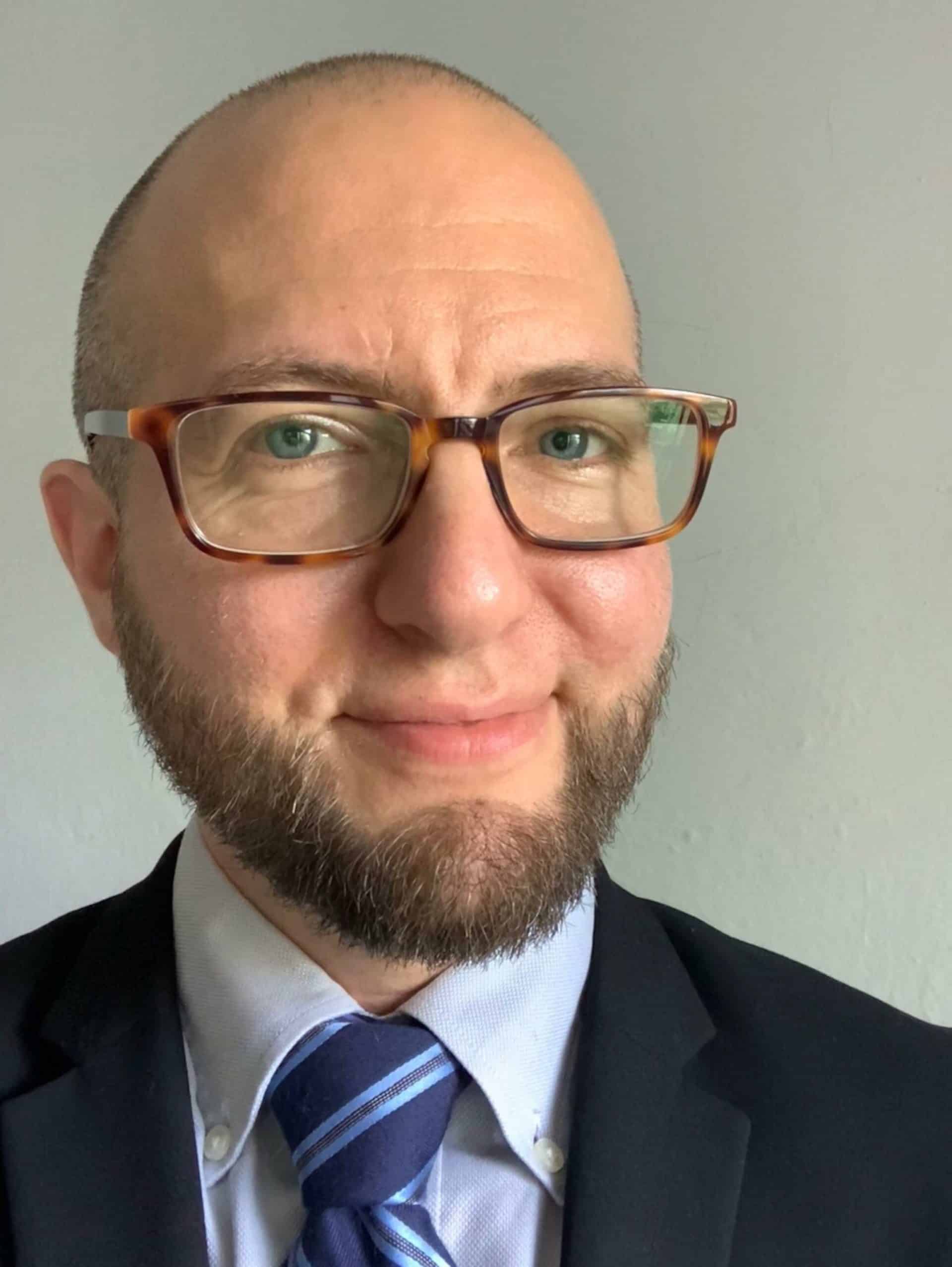 Elías Enenbach
Advocacy and Communications Manager
As Advocacy and Communications Manager, Elías Enenbach leads CORE Group's communications efforts and builds collaborative relationships with partners and stakeholders, with a focus on immunization and advocacy. In this capacity, he develops communications that translate health information into effective language for diverse audiences and actively engages global and regional partners, CORE Group members, civil society organizations, and the media. Prior to joining CORE Group, Elías developed communications at international health research and advocacy organizations including the Guttmacher Institute, Vital Strategies, and International Planned Parenthood Federation/Western Hemisphere Region. In these roles, he collaborated with partners in Latin America, Africa, and Asia. Elías previously performed marketing and communications at diverse organizations after beginning his career in Spanish-language and bilingual book and journal publishing. Elías cares deeply about equity and global well-being. He holds an MA and MPhil from Yale University, where he taught Spanish and studied Latin American literature in Spanish and Portuguese. He received a BA in Hispanic studies and a BMus in music performance from Northwestern University.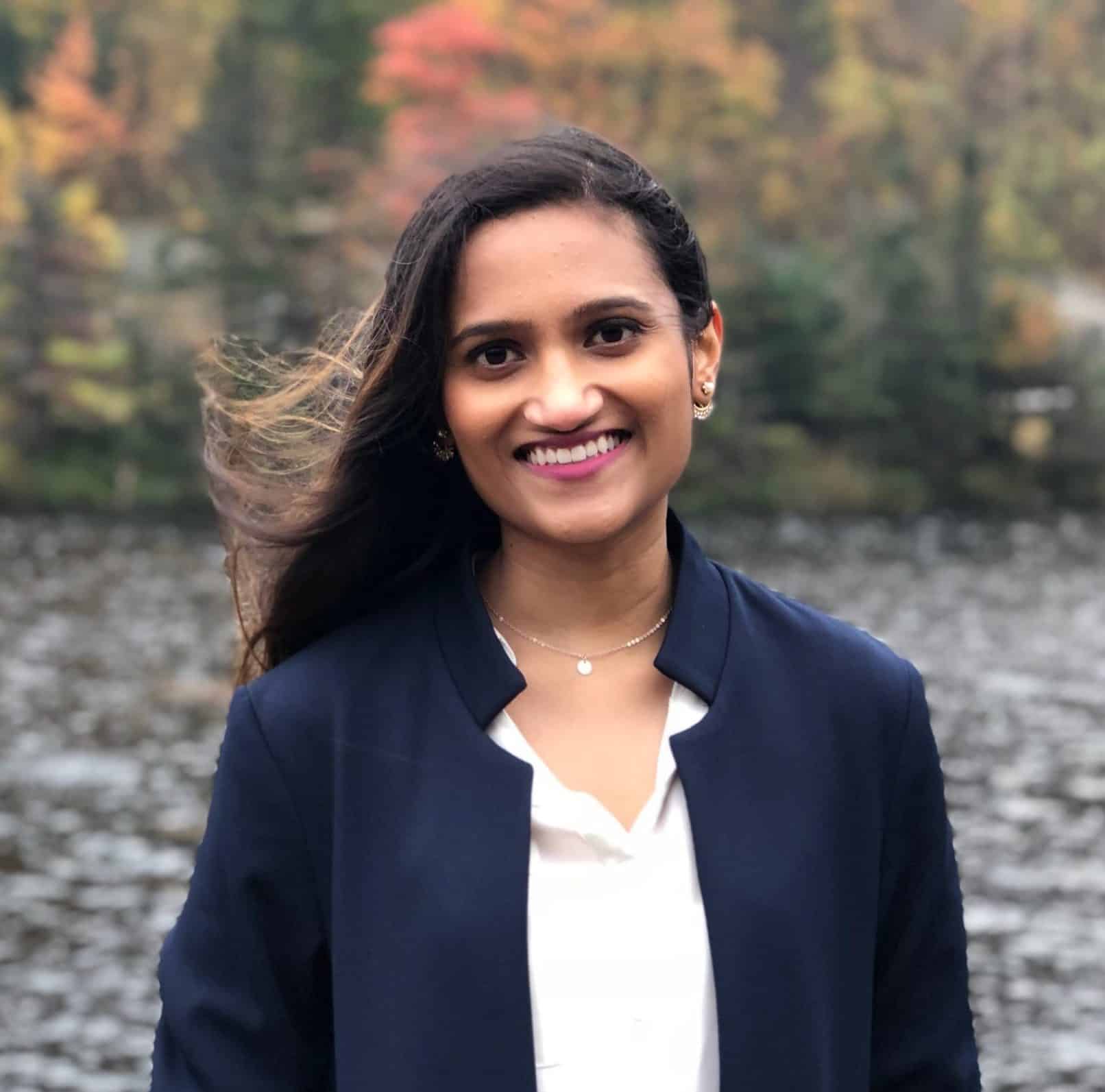 Avani Duggaraju
Communications and Knowledge Management Coordinator
As the Communications and Knowledge Management Coordinator, Avani contributes to strategies to strengthen communication and knowledge sharing between CORE Group, its membership and the broader International Community Health Network. She has experience working in health communications and behavior change research both domestically and internationally. She has previously worked with the London School of Hygiene and Tropical Medicine on a project examining women's sanitation vulnerabilities in southern Tanzania and interned at an HIV/AIDS non-profit in India. Avani received her MSPH in Social and Behavioral Interventions from the Department of International Health at Johns Hopkins Bloomberg School of Public Health and her BS from the University of Connecticut. She enjoys dance, travel, reading, and listening to K-Pop.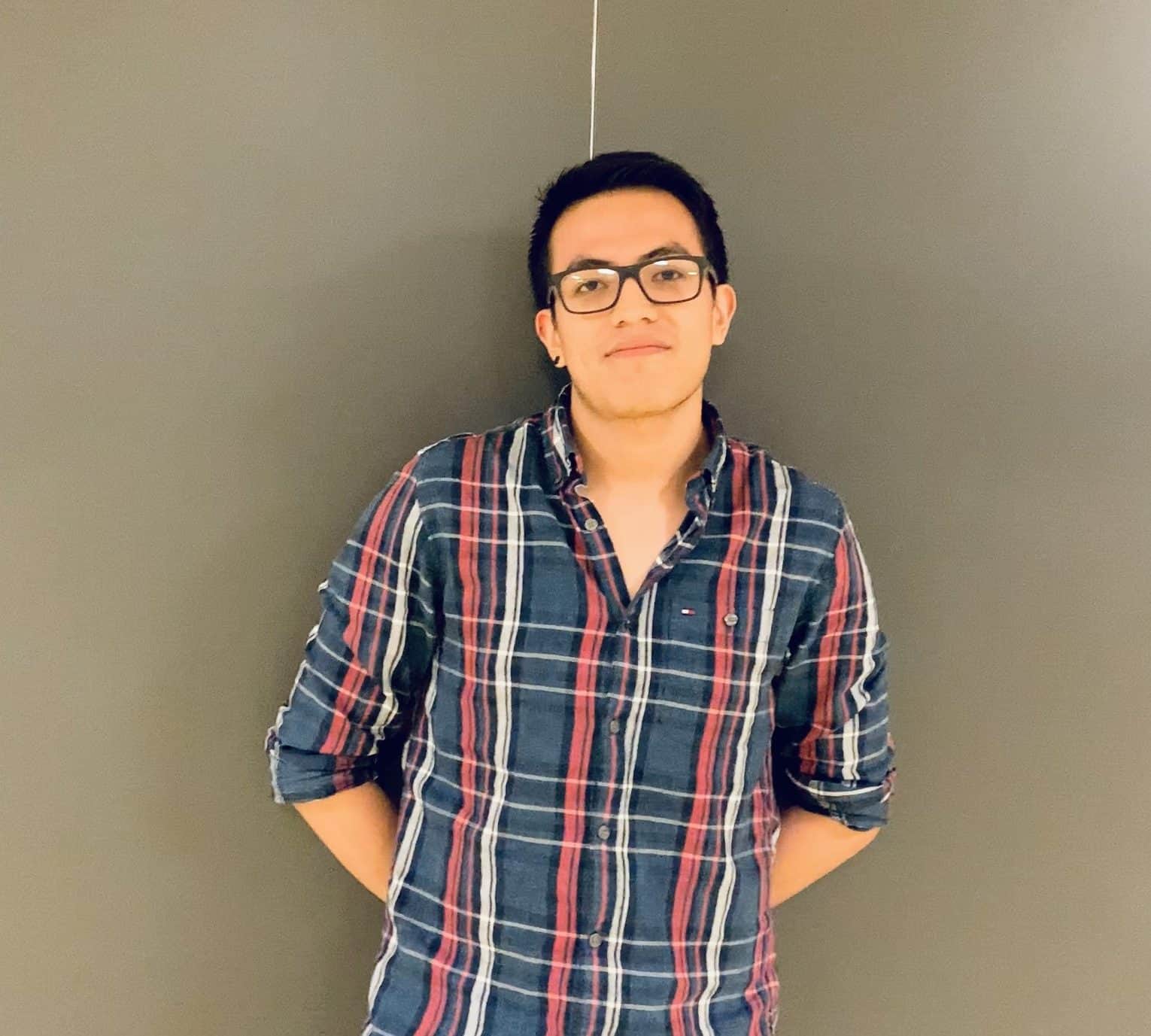 David Imbago Jácome
Technical Programs Officer
David has almost ten years of experience working with civil society organizations related to health and youth engagement. He was President of the National Association of Medical Students in Ecuador and General Assistant for the Americas Region at the International Federation of Medical Students' Associations (IFMSA). After finishing medical school, David became a member of the Youth Coalition for Sexual and Reproductive Rights, being involved in high level advocacy for young people's sexual and reproductive health and rights. As a medical doctor, he worked for a year in a rural community in the Ecuadorian Amazon Rainforest in a primary care facility, working with indigenous communities in remote locations. Currently, David is a Board Member of the Partnership for Maternal, Newborn and Child Health representing the Adolescent and Youth Constituency and Vice-president for Development at the International Youth Health Organization. David holds an MD from the Pontificia Universidad Catolica del Ecuador and is also an MPH candidate at the Pompeu Fabra University in Barcelona.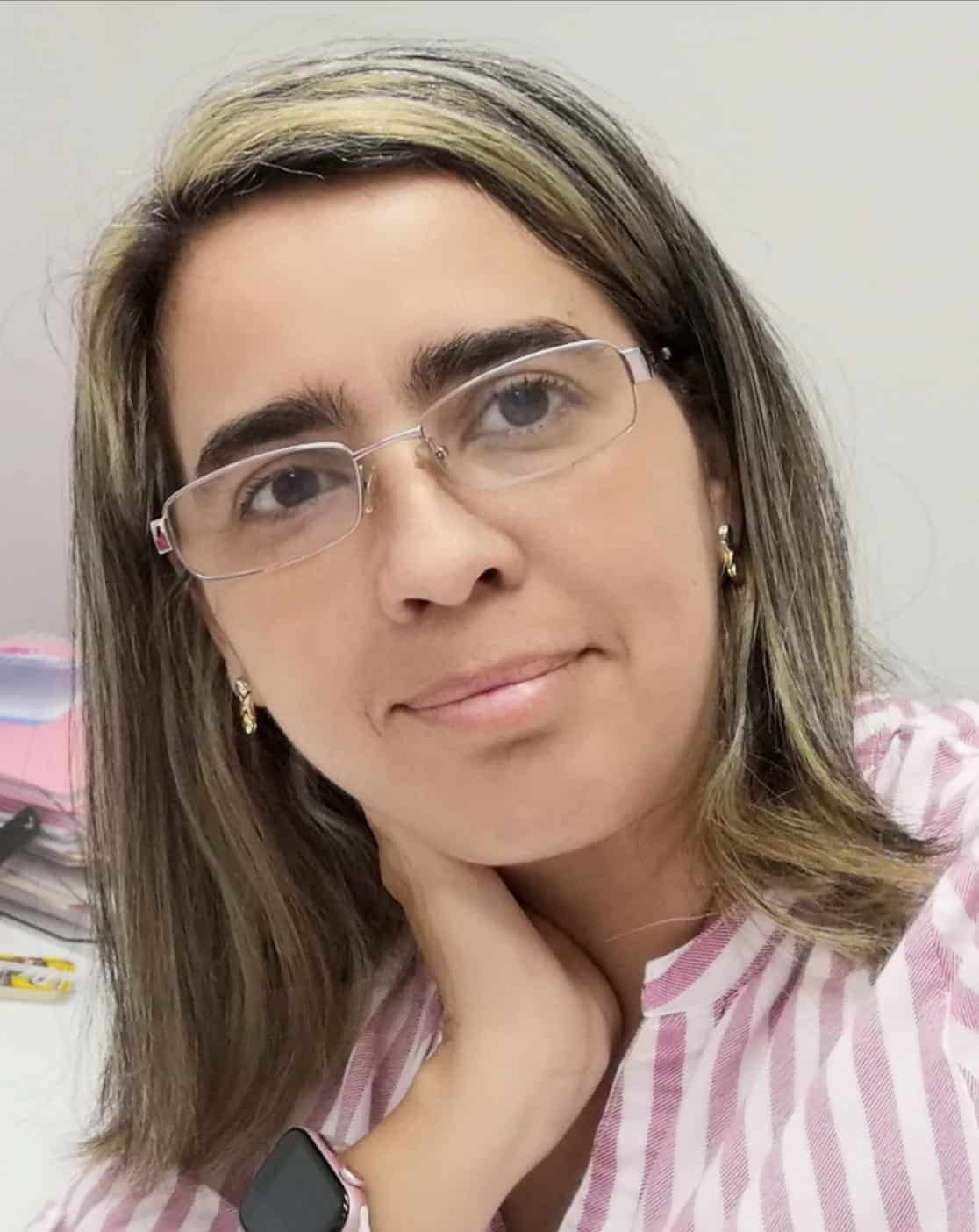 Martha Fernández Albornett
Community Engagement Specialist/Especialista de Participación Comunitaria
Graduated in Human Resources, with more than 13 years as a Human Rights Activist especially in the Venezuelan community in Peru; Promoter of social aid projects, humanitarian assistance, and counseling for the Venezuelan community's institutional relationships achieving alliances with UNHCR, IOM, UNDP, Save The Children, Plan International, Humanity & Inclusion, among others, to promote social and labor integration, and economic of Venezuelans in Peru. She has held leadership positions in civil society organizations of the Venezuelan community, being the former Executive Director and founder of Unión Venezolana in Peru. She has been a consultant for CARE PERU; Fundación Ayuda en Acción, and Migratory Specialist of the NGO AGTR. Currently, president and founder of the Asociación Protección Población Vulnerable (APPV), whose purpose is to actively participate in the promotion of a better quality of life for the Peruvian and foreign population, migrants, and refugees who live in Peru.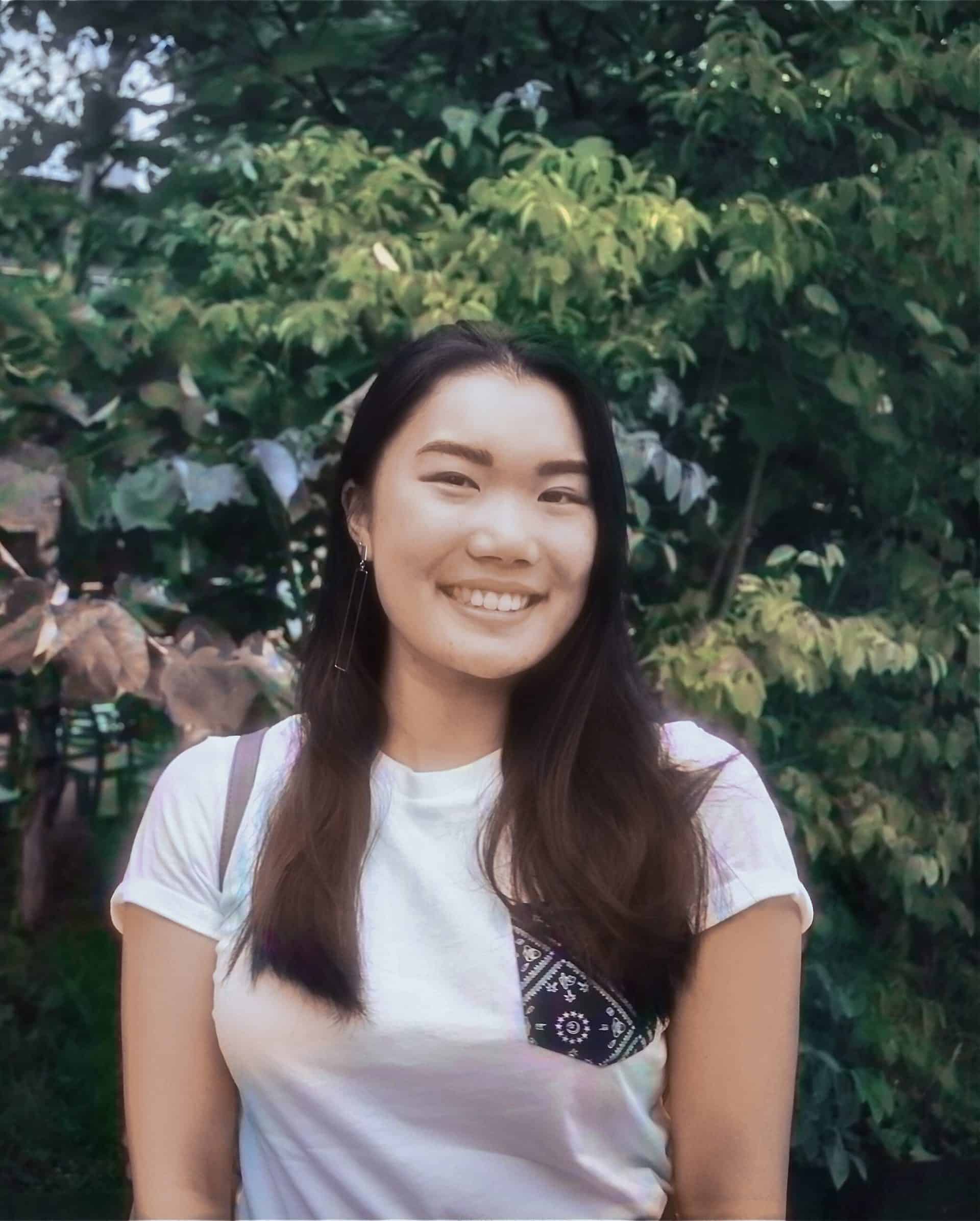 Sandra Yu
Knowledge Management and Communications Intern
Sandra Yu is a senior at Vassar College, where she is majoring in biochemistry with a correlate in analytical philosophy. Her interest in public health advocacy began when she worked with Asian survivors of female genital cutting during her internship with Sahiyo. Previously, Sandra worked extensively in clinical research with a focus on emergency management. She hopes to combine her interests in public health, advocacy, and clinical research as she matriculates to the Columbia Mailman School of Public Health for her MPH.
Board of Directors
The CORE Group Board of Directors is the governing body of the organization and is dedicated to advancing CORE Group's mission, values, strategies, goals, priorities, and policies.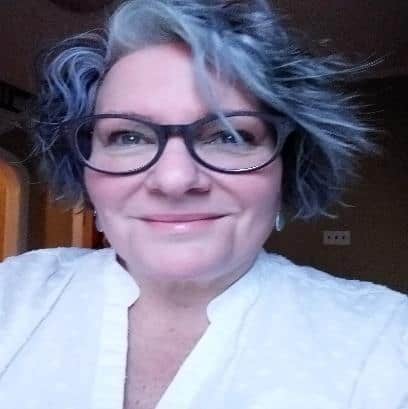 Chair, Catholic Relief Services
Sarah Ford
Sarah Ford is Director of Catholic Relief Services' (CRS) Integrated Program Quality Unit. She provides strategic leadership and direction for three of CRS' cross-cutting program areas: Equity, Justice, and Integrated Programming. Ms. Ford supports the design, delivery and evaluation of peace-building, governance, gender, protection, and youth, programming globally. She also supports monitoring, evaluation, accountability, and learning for CRS programs worldwide. Finally, she works in Partnership and Capacity Strengthening, supporting the design, delivery, and evaluation of high quality capacity strengthening interventions. Ms. Ford has over 35 years of professional experience in organizational sustainability, leadership, management, and non-formal education. Prior to CRS, Ms. Ford worked with Management Sciences for Health's AIDSTAR-Two project, providing capacity building technical assistance to USAID-funded AIDS programs globally. At Lutheran World Relief, she provided leadership to the development and implementation of international public policy platforms and constituent education programs and at the Unitarian Universalist Service Committee, supported programs promoting the human rights of women, children, and oppressed racial and indigenous groups. Previously, while Director of Capacity Building at CEDPA, Ms. Ford led a team in developing programs to increase international partners' organizational capacity and sustainability.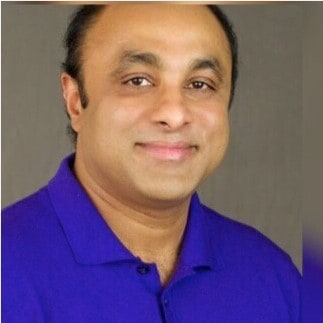 Co-Chair, Corus International
Dennis Cherian
Dennis Cherian, MHA, MS, BHMS is a physician with a keen interest and specialization in alternative systems of medicine; he also has graduate degrees in public health administration and psychological counseling. Currently, Dennis is the Associate Vice President, Health and Nutrition at Corus International. Prior to this role, he was the Director of New Program Development for Jhpiego. the Senior Director of Health for World Vision, Inc. and served in senior advisor roles with the New York State Department of Health, Division of Tuberculosis, Medical Care Development International and Plan International. He has extensive experience designing and implementing a range of innovative public health interventions to include child survival, tuberculosis/HIV, neglected tropical disease, health systems strengthening, community health, and digital technologies for health in Africa, Asia, Latin America and the Middle East. He has contributed to many publications and spoken at high level technical and policy forums. He also serves on the board of the Christian Connection in International Health (CCIH). Previously, he served as an Advisory Member of Social Behavior Change for Faith-Based Organizations, the Country Task Force for mPowering Frontline Health Worker and the Global Digital Health Network.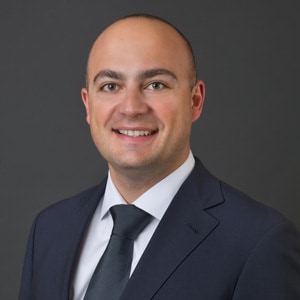 Treasurer, Independent
Kote Lomidze
Kote Lomidze is the senior vice president for finance, chief financial officer (CFO), and treasurer at World Learning, overseeing all global financial operations and activities. He originally joined World Learning in 2009 and spent three years at the organization, serving as finance director for international development and exchange programs and then deputy CFO. After spending nearly two years as CFO of Project Concern International based in San Diego, he returned to World Learning in 2014. Prior to joining World Learning, Lomidze spent 11 years working in finance at World Vision in his native Georgia, Russia, Zimbabwe, and the United States. Lomidze previously served as a board member and treasurer of San Diego Diplomacy Council, local NGO engaged in creating international connections to address common global challenges. Lomidze is a certified public accountant and holds a BA in mathematical economics and a law degree from Tbilisi State University and an MBA from Georgetown University.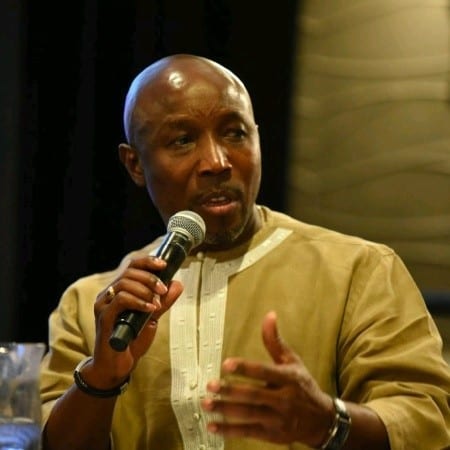 At-Large, Independent
Magnus Conteh
Magnus currently an independent consultant. Previously, he served as the Executive Director to the Community Health Academy. Under Magnus's leadership and through multiple partnerships across three continents, the Academy helped governments transform community health education and build capacity in health systems leadership. In addition to an international team of staff, the Academy draws on the expertise of a global faculty network that includes representation from WHO, USAID, the Global Financing Facility, former Ministers of Health and academic experts from Universities, including Harvard, the University of Liberia, and other academic and technical institutions in the global South. Previously, Magnus worked for seven years at World Vision Ireland, including as the Deputy CEO/Director of Programmes and Strategy. Notably, he led World Vision's involvement in the Johnson & Johnson/Janssen Ebola Vaccine trial in Sierra Leone, which included overseeing the deployment of technology critical for the clinical trial. Magnus has also held other senior management positions including in the National Health Service in the UK and the Health Service Executive in Ireland, where he served as Director for the Regional Centre of Nursing/Midwifery Education at the University Hospital in Galway.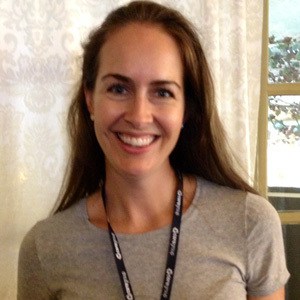 Secretary, Smile Train
Erin Stieber
Magnus currently an independent consultant. Previously, he served as the Executive Director to the Community Health Academy. Under Magnus's leadership and through multiple partnerships across three continents, the Academy helped governments transform community health education and build capacity in health systems leadership. In addition to an international team of staff, the Academy draws on the expertise of a global faculty network that includes representation from WHO, USAID, the Global Financing Facility, former Ministers of Health and academic experts from Universities, including Harvard, the University of Liberia, and other academic and technical institutions in the global South. Previously, Magnus worked for seven years at World Vision Ireland, including as the Deputy CEO/Director of Programmes and Strategy. Notably, he led World Vision's involvement in the Johnson & Johnson/Janssen Ebola Vaccine trial in Sierra Leone, which included overseeing the deployment of technology critical for the clinical trial. Magnus has also held other senior management positions including in the National Health Service in the UK and the Health Service Executive in Ireland, where he served as Director for the Regional Centre of Nursing/Midwifery Education at the University Hospital in Galway.
At-Large, Independent
David Pyle
David has over 40 years of experience in community-based health, nutrition, and family planning programming.His special expertise is in evaluation, having served as team leader in more than a dozen major evaluations and design of cost‑effective and sustainable programs. He is familiar with US and worldwide health, population and nutrition networks as well as with USAID and multilateral donor agency personnel and procedures. David has worked extensively with INGOs and local NGOs. His research has addressed the difficulties of "scaling‑up" community‑based integrated health efforts, considering how strategy influences structure, and identifying solutions which include strengthening information systems, effective decentralization, and increased collaboration with private sector.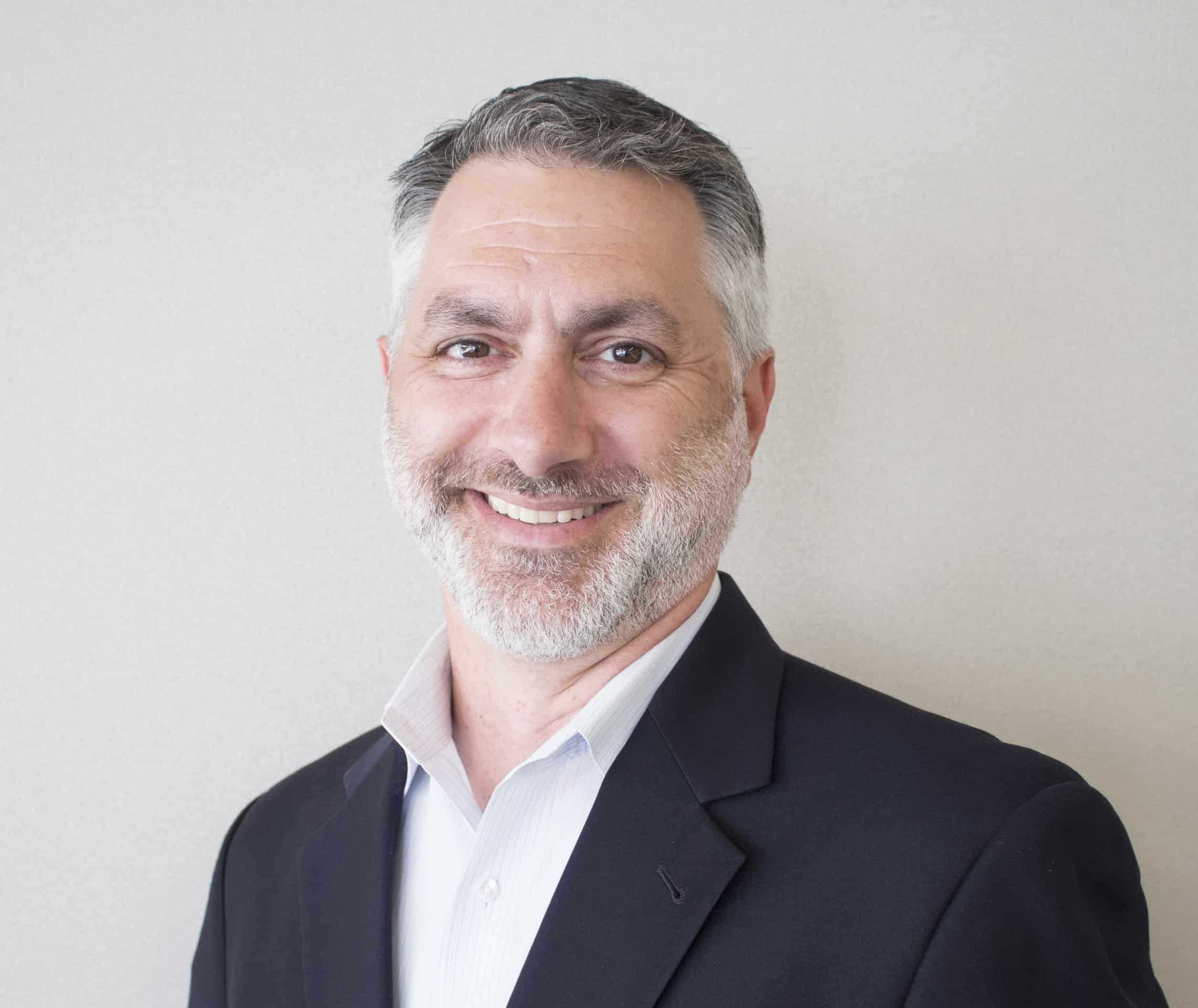 At-Large, Independent
Stephen Rahaim
Stephen has 20 years of experience designing, managing and measuring complex initiatives to improve development outcomes and create enduring social and economic value working with private sector, civil society, government and donors. Stephen has collaborated with a wide range of clients and stakeholders to develop local, national and multi-country strategies, leading project implementation, partner relationships and performance management among diverse technical and operations teams. He has designed, advised and measured social innovation funds and competitions, public-private partnerships, human-centered and market based research and interventions. As a Senior Principal Specialist with the global health team at DAI, Stephen works across health practice areas to deepen the organization's impact, including a focus on private sector engagement and strengthening local organizations. Previously, Stephen was Chief of Party of the USAID Catalyst project through which he helped design and execute multiple open innovation programs and innovation incentive awards in more than 20 countries focused on a variety of development challenges. Prior to this, he built and led the Health Markets and Behavior Change practice at Palladium, and led the Asia and Middle East Portfolio for the USAID Strengthening Health Outcomes through the Private Sector Project at Abt Associates among other positions. Stephen received a Master of Public Health Degree from Tulane University School of Public Health and Tropical Medicine.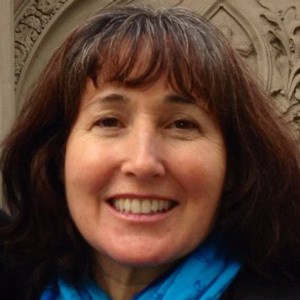 At-Large, Independent
Beth Outterson
In her previous role as Knowledge Management Senior Advisor at Medical Teams International, Beth Outterson guides the organization's learning initiative and the development of a KM strategy. She builds staff competency in Community Based Primary Health Care through development of online resources, and training a cadre of field based Capacity Building champions. Previously, Beth worked as Adolescent Reproductive Health Advisor at Save the Children, and as Health and HIV/ AIDS Specialist at US Peace Corps. Beth has an MA and MPH from Tulane University. After many years on the East Coast, she is enjoying life in the Pacific Northwest!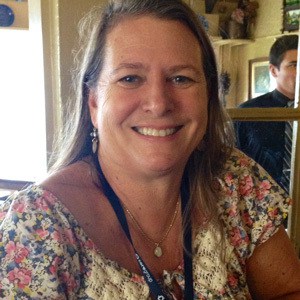 At-Large, PCI
Janine Schooley
Janine Schooley is Senior Vice President for Programs at PCI, ensuring quality and integrated programming for maximum impact, as well as overseeing all new business development, monitoring, evaluation and research. She obtained her MPH with an emphasis on Maternal and Child Health from San Diego State University in 1985. She spent the last 30 years in leadership positions with two San-Diego-based non-profit international health and development organizations: Wellstart International from 1985-2000 and PCI since October 2000. Janine is a specialist in NGO/PVO leadership, with emphasis on program design, evaluation and management, including capacity strengthening, gender and behavior change aspects of integrated, community-based health and development programming. Since 2007 she has been a faculty member at the Monterey Institute of International Studies where she teaches a course on behavior change. From 2002-2011 Ms. Schooley served as Secretary of the Board of Directors of the CORE Group and is currently a Co-Chair of CORE's HIV/AIDS Working Group.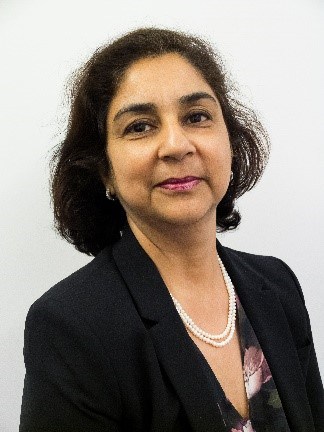 At-Large, Malaria Consortium UK
Alka Ahuja
Alka has over 20 years senior management experience in banking, financial services and the not for profit sector. She is a qualified accountant and a Fellow of the ACCA (Association of Chartered Certified Accountants) and has a Master's degree in Business Administration. Alka is currently the Finance Director at Malaria Consortium UK with global responsibility for the finance, operations, internal audit and IT functions. Alka is a part of the Global Management Group (GMG), the Board of Trustees including the Finance, Audit and Risk Committee, Company Secretary; Director of Malaria Enterprises Ltd; Director of Malaria Public Health Limited (Nigerian entity); and Officer on Malaria Consortium US Inc, a US 501(c) organisation. Alka is also a Non-Executive Director and member of the Audit, Risk and Compliance Committee at Reliance Bank Limited, UK since 2014. She has held various regulatory roles such as Compliance Officer, MLRO, Client Money Reporting Officer in financial services which have given her an insight into financial and regulatory compliance as well as financial crime related guidelines and directives. Before joining Malaria Consortium, Alka was the Finance Director at Transparency International (UK) where she was responsible for leading the engagement with institutional donors and working with members across the Transparency International federation to develop systems, processes and finance functions to deliver global contracts and grants.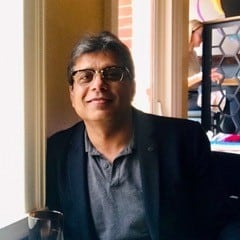 At-Large, Synergies & Impact Squared USA
Dr. Nabeel Akram
Dr. Nabeel Akram is a strategic-minded medical and business professional with a proven record of providing high-level programmatic and technical leadership at country, regional, and global levels. Dr. Akram has led several large, complex, and successful projects in MNCH/FP/RH and is a leader in developing synergies with the private sector. He has managed large, regional portfolio of nearly $80 million per year, with several diverse projects, mostly in LMICs, and has coached and mentored country directors, chiefs of party, and senior-level technical staff while liaising and collaborating with diverse stakeholders at country and regional levels. Dr. Akram is a medical doctor with advanced degrees in business and health policy and management. He has traveled extensively establishing professional relationships with a network of public health colleagues including ministry officials, administrators, clinicians, donors, private sector institutions, and other partners. After working with Johns Hopkins University for several years as Associate Faculty in the School of Public Health and Director for Asia at Jhpiego, he recently founded a firm to synergize partnerships and implement market-based development solutions for adolescents and youth. He has also been the Director of Global Operations for Health Finance Institute, a Washington DC based firm, working to close investments gaps for non-communicable diseases.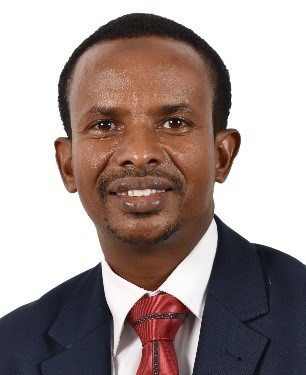 At-Large, CGPP-GHS
Ahmed Arale
Ahmed Arale has more than twenty years of humanitarian and development experience working with communities in the Horn of Africa (HOA) on emergency relief programming, public health, and community empowerment. As a Nurse and Public Health Practitioner, he's worked at various levels of clinical, public health sector management, emergency relief and response, and health system strengthening; at the local and regional levels. Currently, Ahmed is the Secretariat Director for CORE Group Polio & Global Health Security Project for HOA based in Nairobi where he provides technical leadership to all aspects of project planning and implementation as well as multi-sectoral coordination with respective government, donors, and NGO implementing partners, WHO and UNICEF , CDC and Rotary International among others. Before joining CGPP-GHS, Ahmed worked as the Program Director for emergency & relief programs Catholic Relief Services, Somalia. Prior to CRS, he worked as the Program Manager for BroadReach Healthcare LLC, leading a Private Sector Engagement in a PEPFAR project in Kenya. Additionally, he worked as a Service Delivery Specialist for Management Sciences for Health (USAID Extending Service Delivery Project). On public sector experience, he worked with the Ministry of Health, Kenya, for 13 years in various capacities. Ahmed holds a BSc Nursing degree from Dundee University, Scotland, and is currently completing his MPH from the University of London School of Hygiene and Tropical Medicine.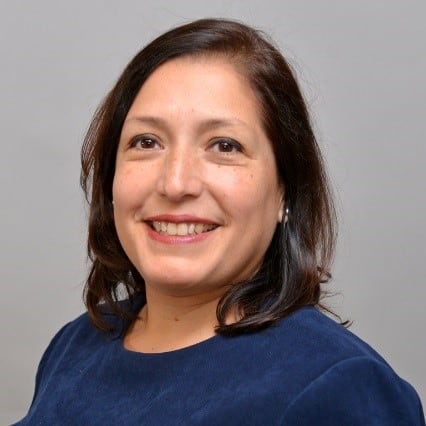 At-Large, ABT Associates
Caroline Quijada
Caroline Quijada is a globally recognized leader in private sector approaches for health with 20 years of experience in RMNCH programming. She currently serves as the deputy project director at Abt Associates, for USAID's flagship project for private sector health – Sustaining Health Outcomes through Private Sector Plus. Previously she has served as deputy project director for two predecessor global private sector projects. Caroline has a strong track record in supporting successful business development bids for Abt Associates and has supported numerous private sector partnerships with various corporates. Prior to Abt Associates, Caroline worked at University Research Corporation and the National Coalition for Hispanic Health, where she managed six regional youth policy centers on Hispanic adolescent health. Served as Deputy Project Director for $3 million national program on reducing sociocultural barriers to health care in Hispanic communities. Caroline has overseen 27 private sector health assessments that span the scope of private sector health activities across the world. The scope of her knowledge includes public-private partnerships (PPPs), health systems strengthening, social enterprise development, total market approach (TMA) initiatives, provider networks and franchises, quality improvement, and digital solutions. Caroline has an M.H.S., Population and Family Health Sciences from Johns Hopkins University and has published and presented extensively on private sector engagement.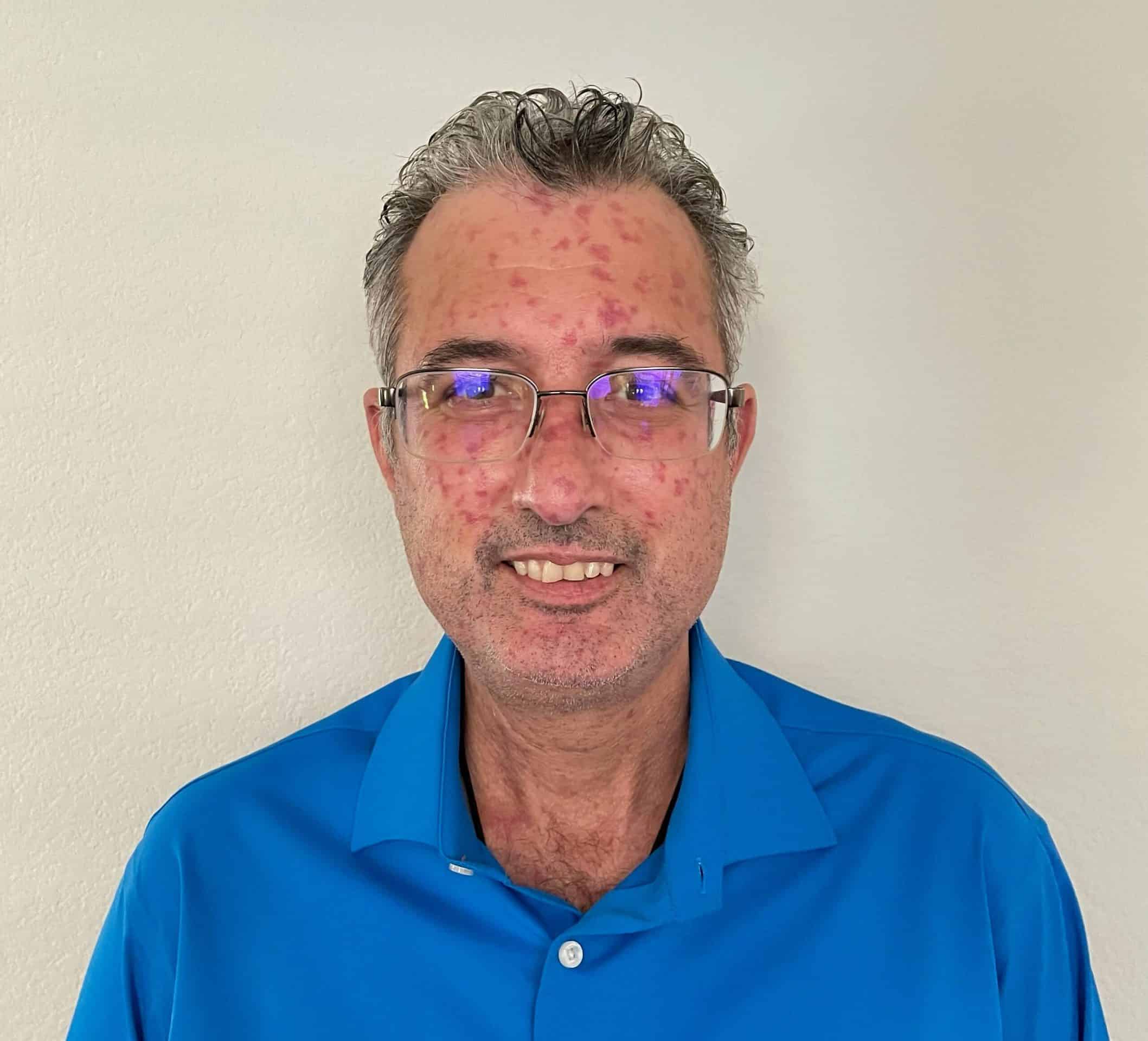 At-Large, IntraHealth International
Nikolos Oakley
Nikolos Oakley is a finance and operations executive and a certified management trainer who currently works as the Chief Financial and Administrative Officer at IntraHealth International. He is a member of the Executive Team responsible for providing leadership and management of the Center for Operational Excellence, consisting of administration, finance, accounting, IT, risk management, grants and contracts, and HR departments. He has extensive expertise in finance and organizational management; extensive knowledge of 2CFR 200 and previous reiterations; and knowledge of CRM, various accounting, budgeting, supply chain, business intelligence, and overall ERP solutions and various project information and management system databases. His languages include Georgian (native), English, and Russian (fluent).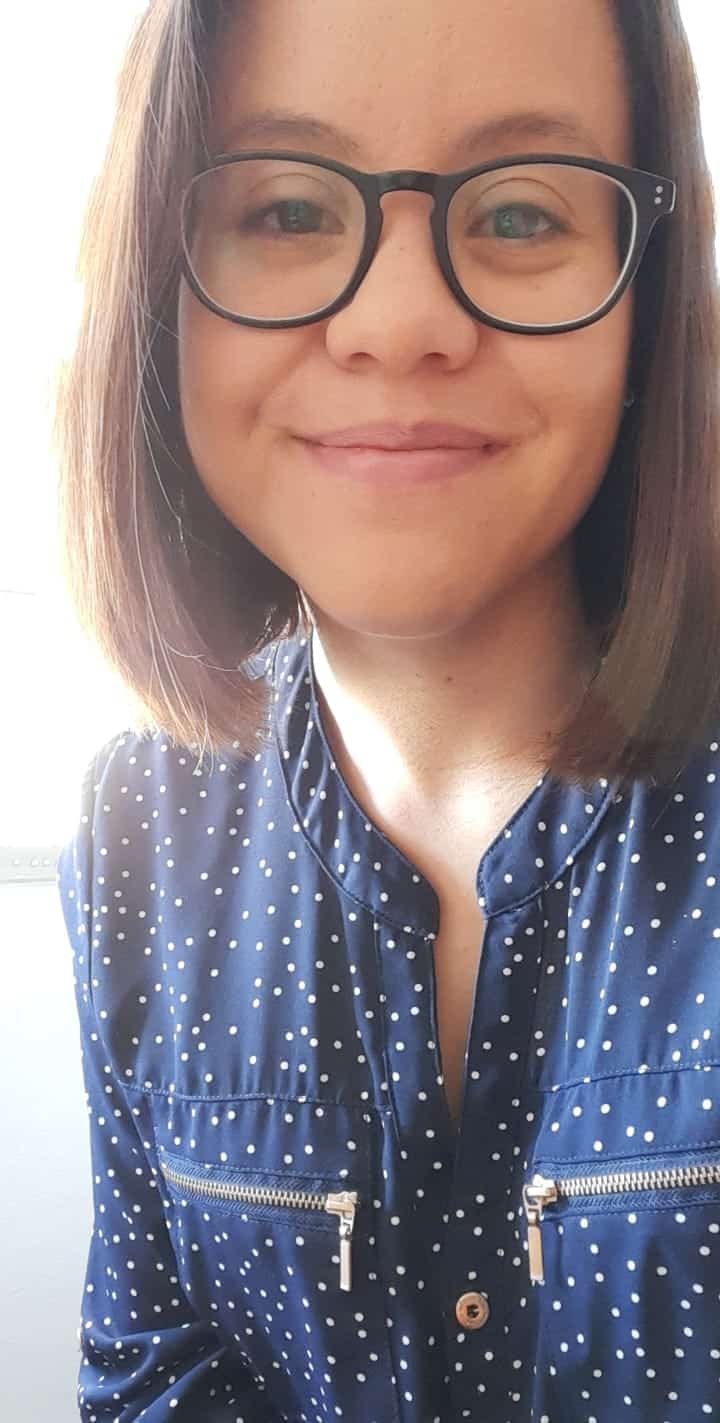 At-Large, AMBOSS
Dr. María Cisneros-Cáceres
Dr. María Cisneros-Cáceres is the Partnerships Manager for Latin America at AMBOSS GmbH, based in Ecuador. She has worked with several youth platforms for sexual and reproductive health and rights, NCDs, climate change, and children's health and served on steering committees at WHO, UNFPA, United Nations Major Group for Children and Youth (UNMGCY), and more. She has practiced as a medical doctor in the Amazon rainforest and is an LGBTQI advocate. She is eager to expand CORE Group's membership to Latin America. She has also been very active in the International Federation of Medical Students Associations (IFMSA) and has a master's degree in Digital Health, as well as a medical degree. Her languages include Spanish, English, Portuguese, Kichwa, and German.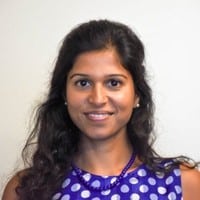 Shefa Sikder
CARE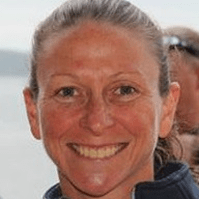 Kamden Hoffmann
Corus International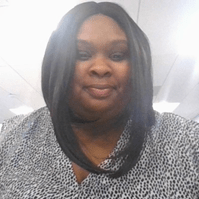 Rhonda Holloway
Food for the Hungry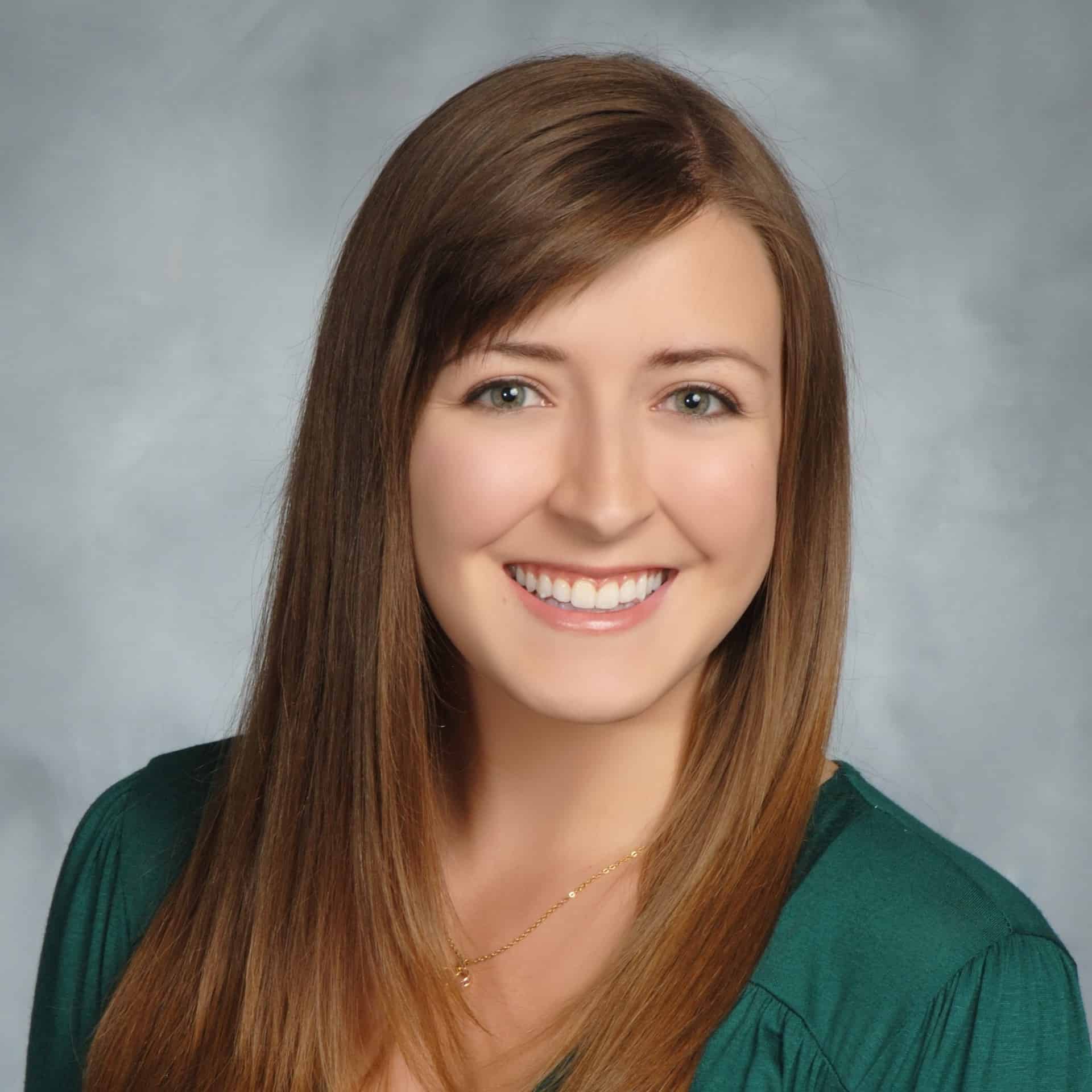 Katy Gorentz
Chemonics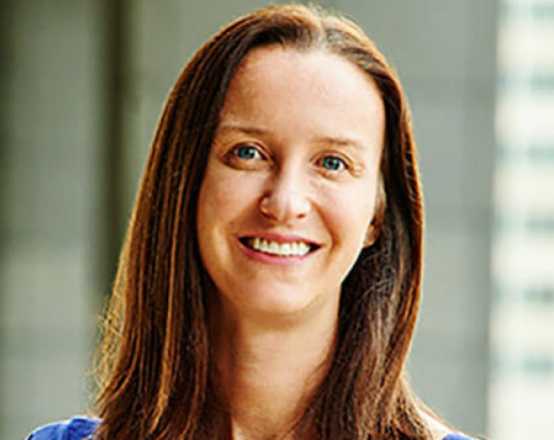 Nancy Stroupe
IMA World Health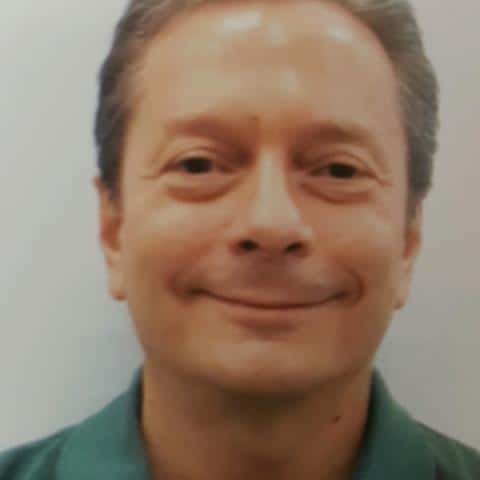 Todd Nitkin
World Vision

Charlotte Block
NCBA-CLUSA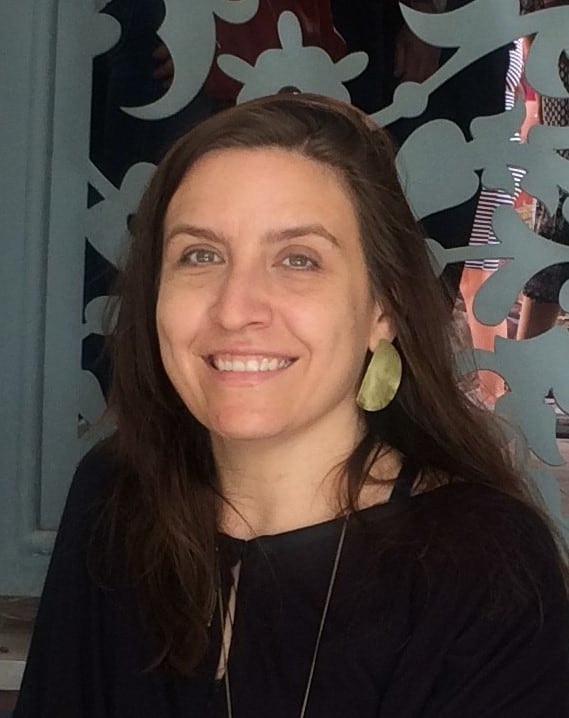 Adriane Seibert
Catholic Relief Services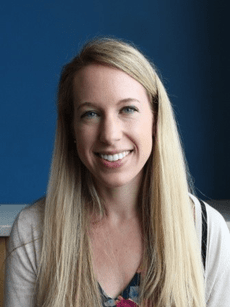 Shelley Walton
Johns Hopkins Bloomberg School of Public Health, Department of International Health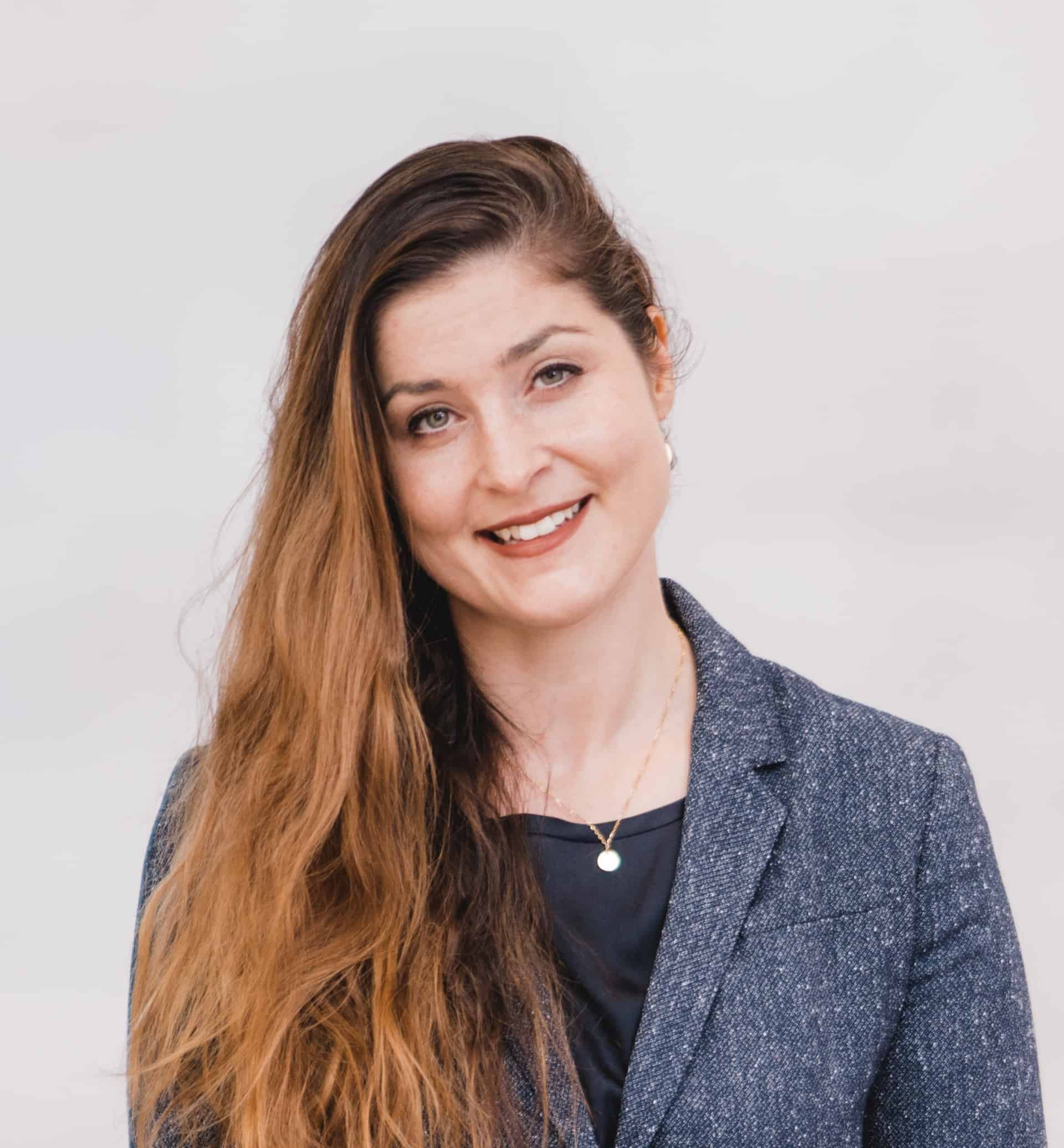 Julie DeSoto
World Vision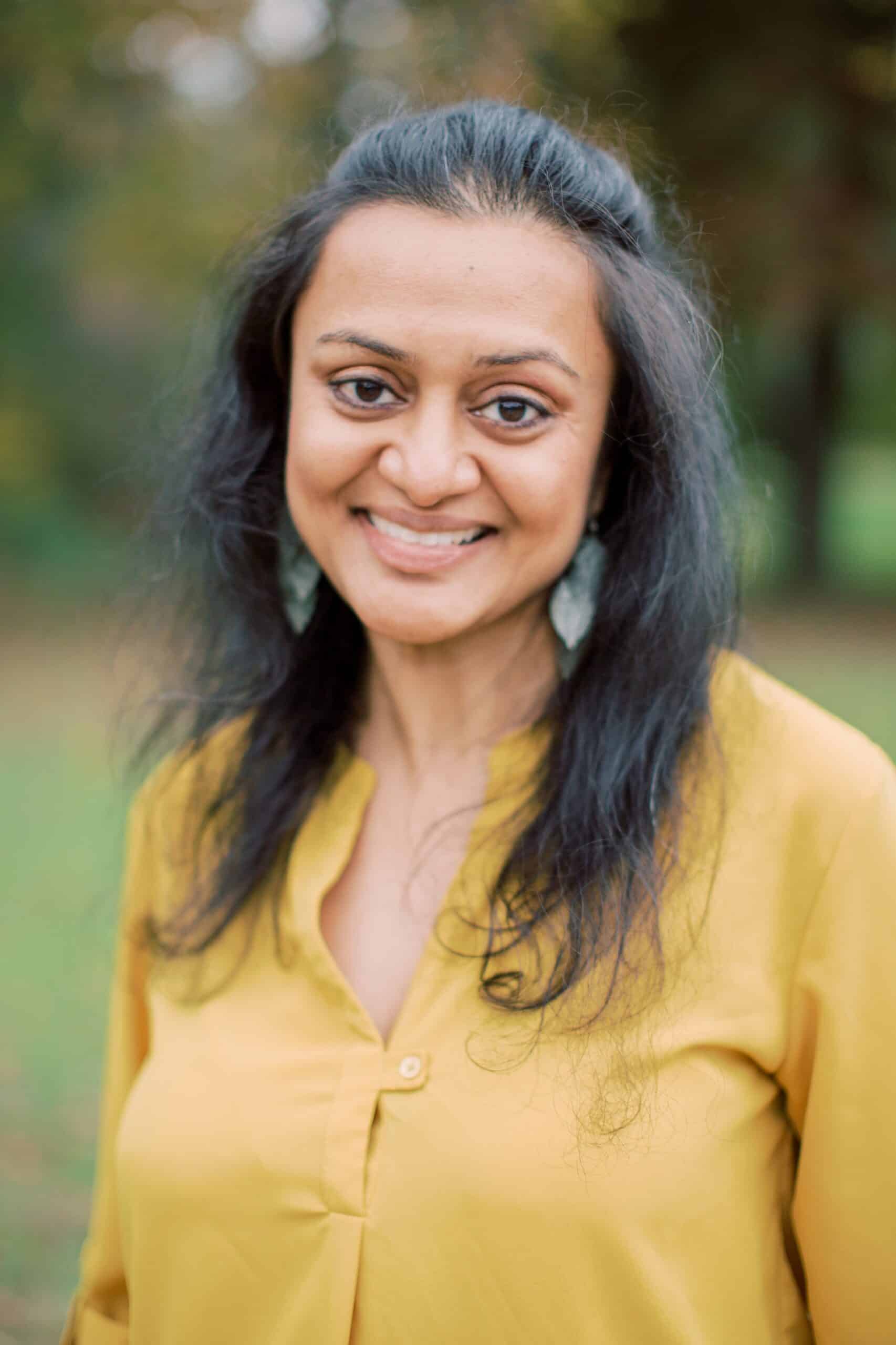 Devina Shah
World Relief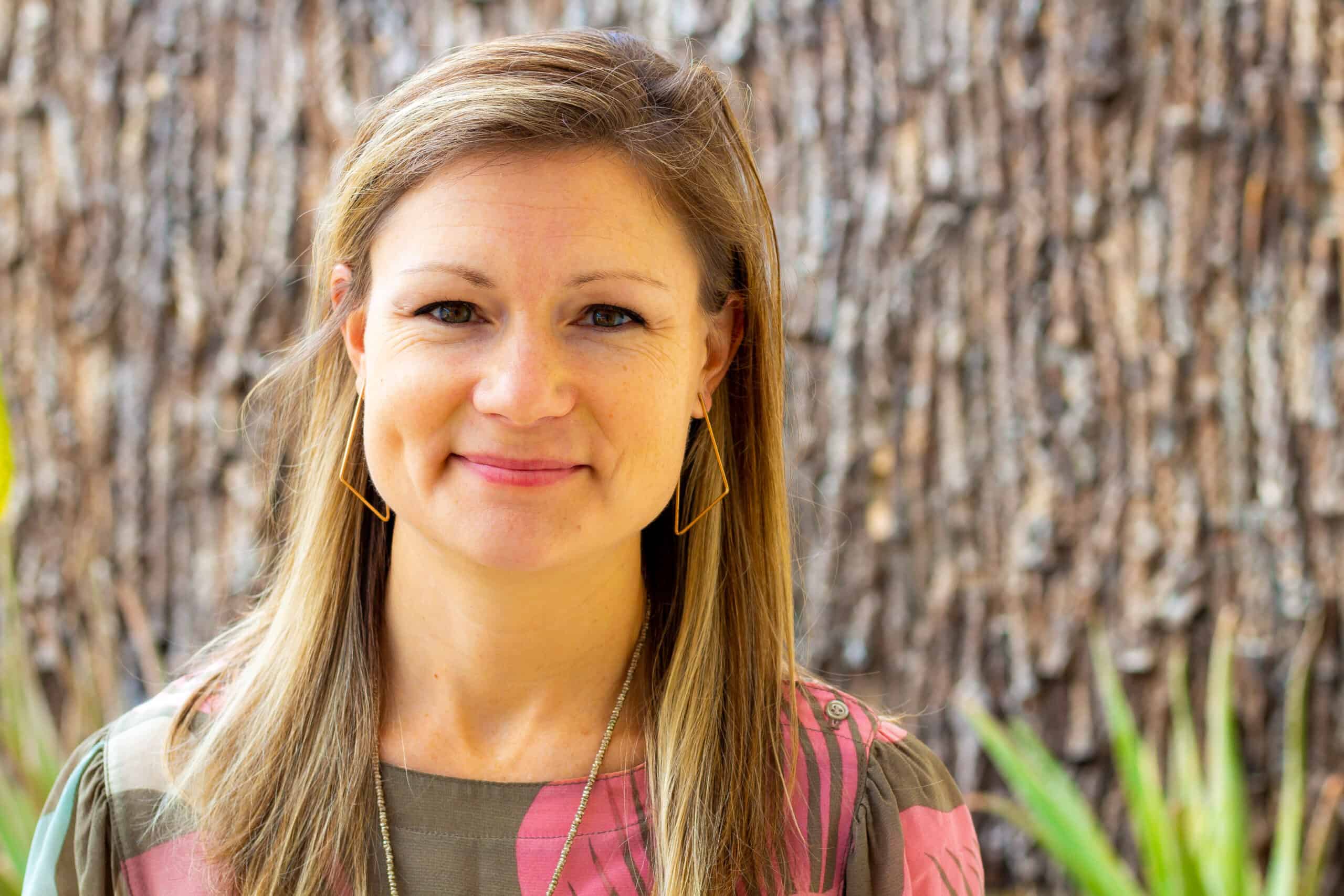 Erin Pfeiffer
Food for the Hungry

ACDI/VOCA
Sarah Sahlaney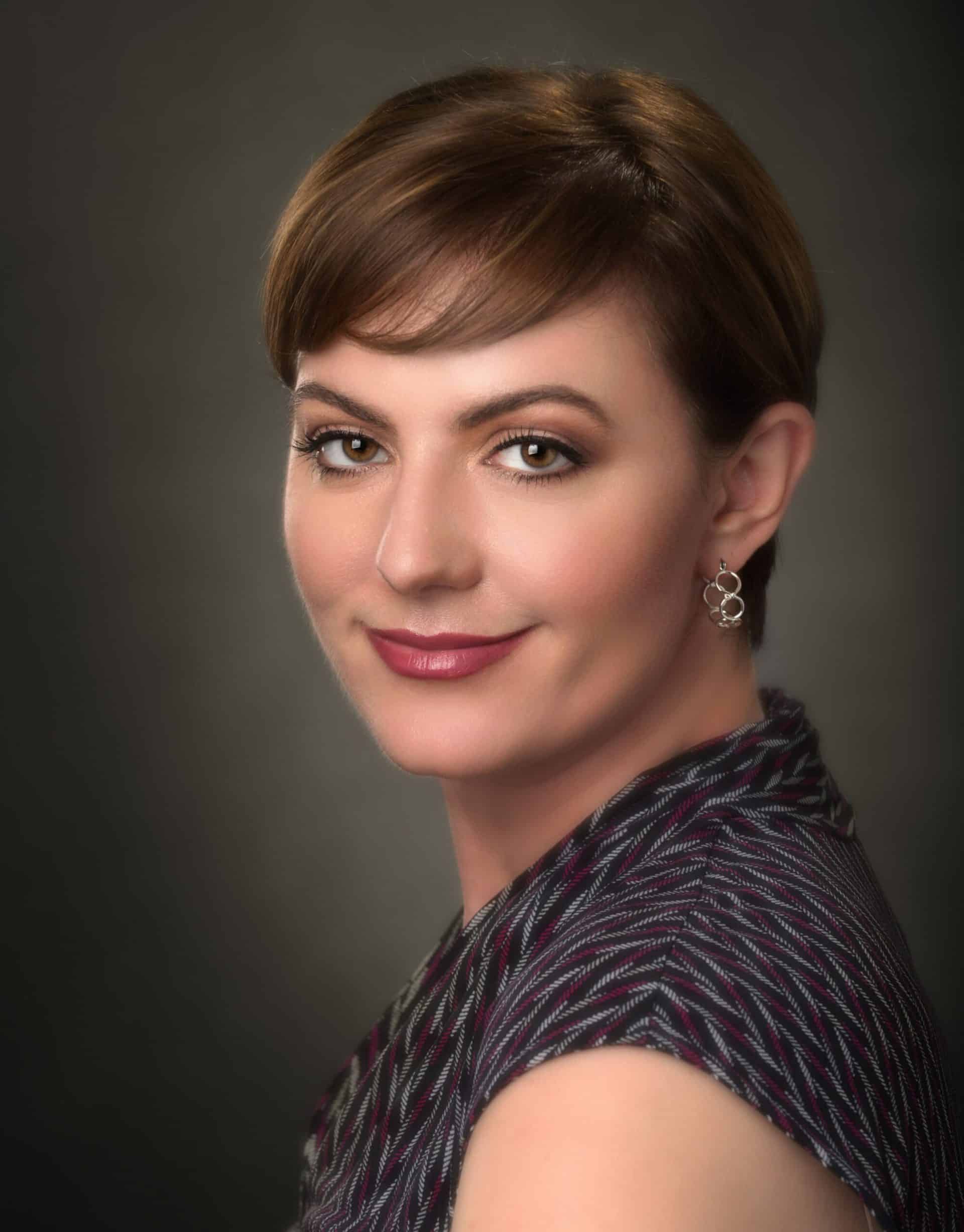 Independent Consultant
Elizabeth Long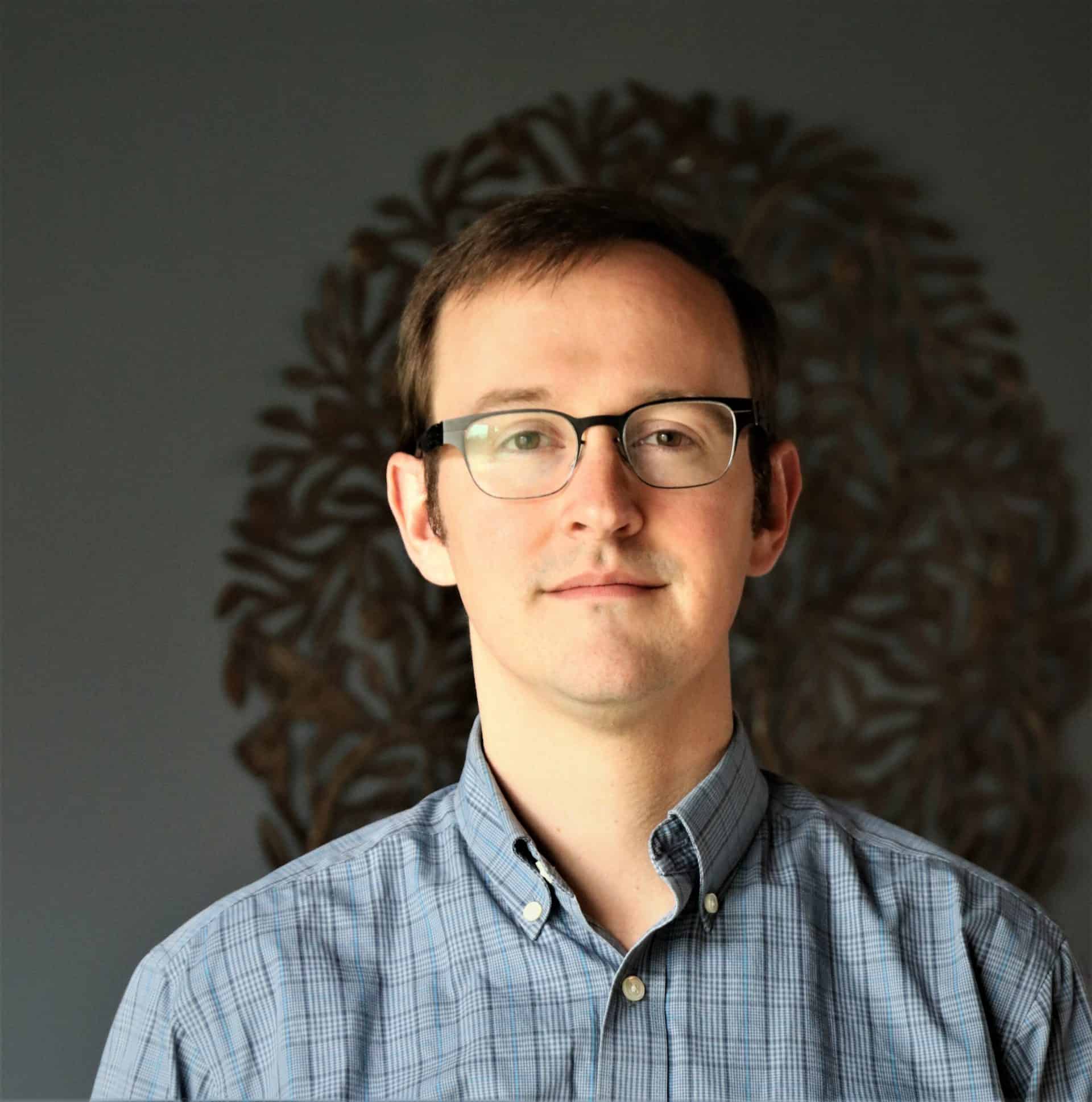 Mennonite Central Committee
Paul Fast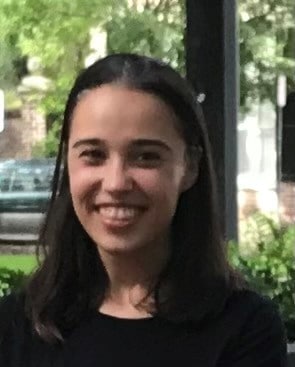 IMA World Health
Sarah Kellogg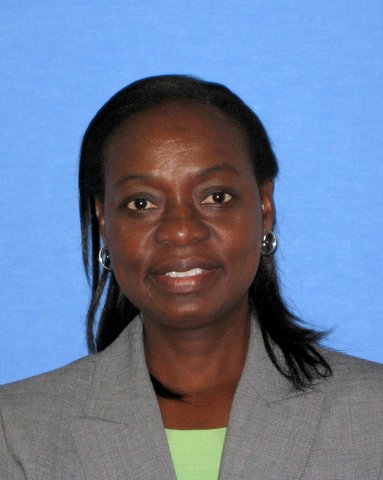 World Vision
Susan A Otchere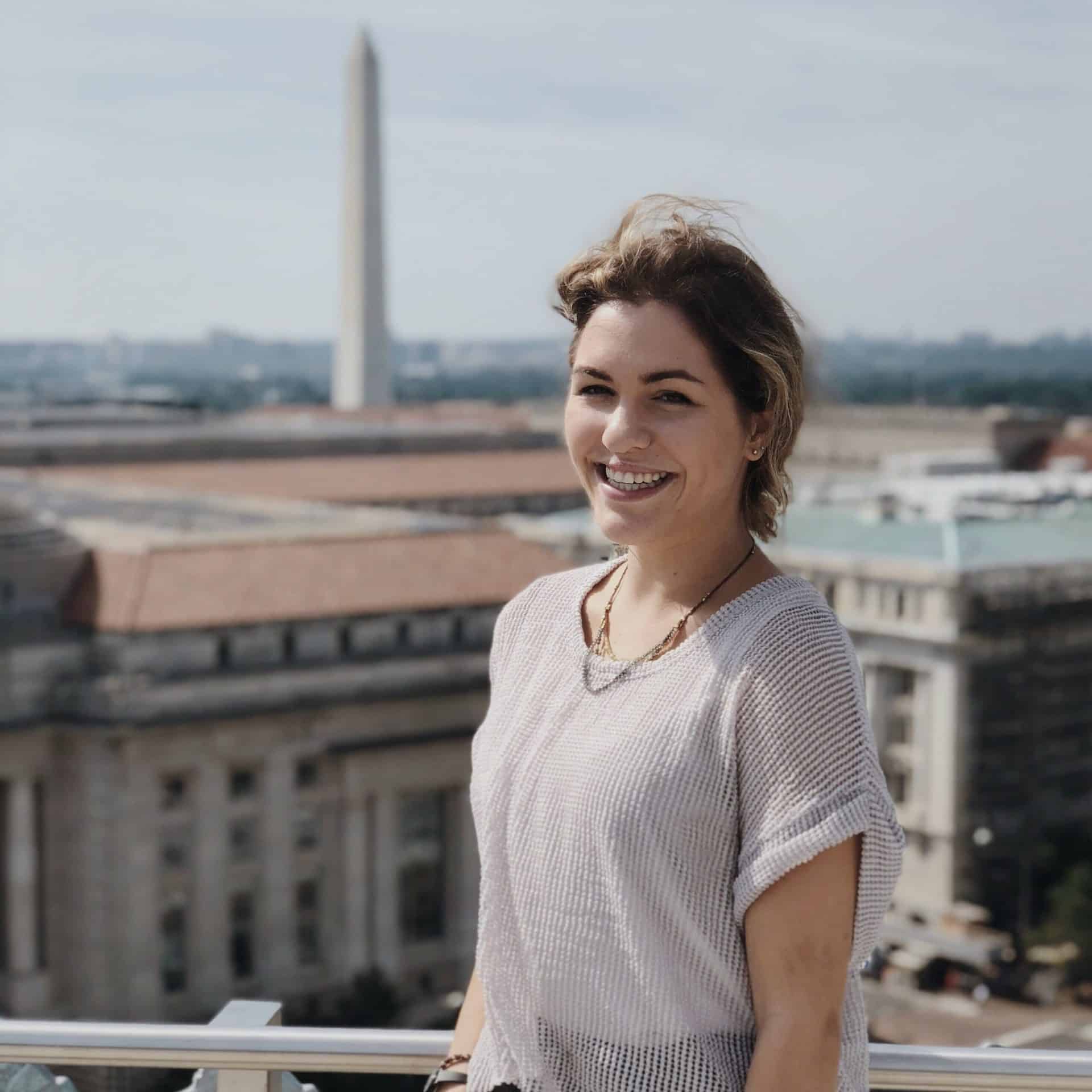 Smile Train
Grace Peters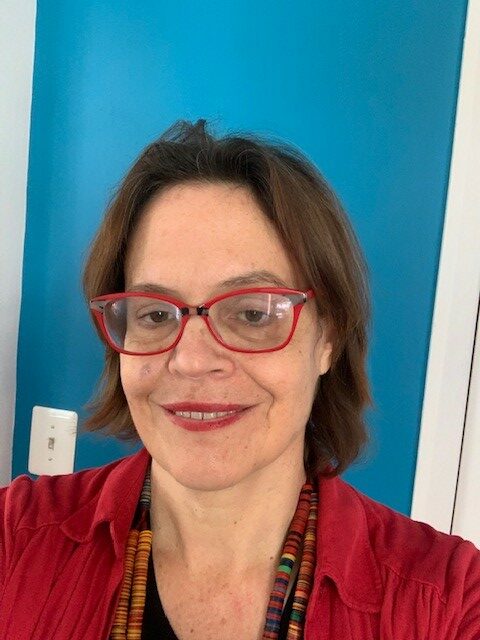 URC
Laura McGough
Chemonics
Rachel Chaikof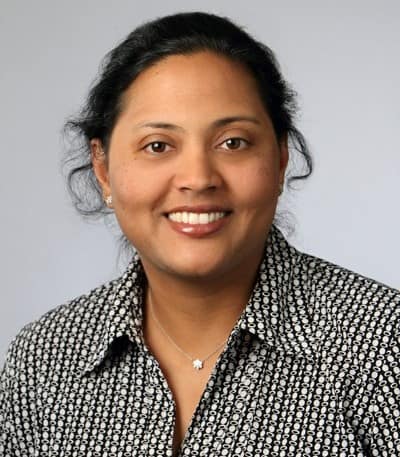 Advancing Synergy
Dr. Arti Varanasi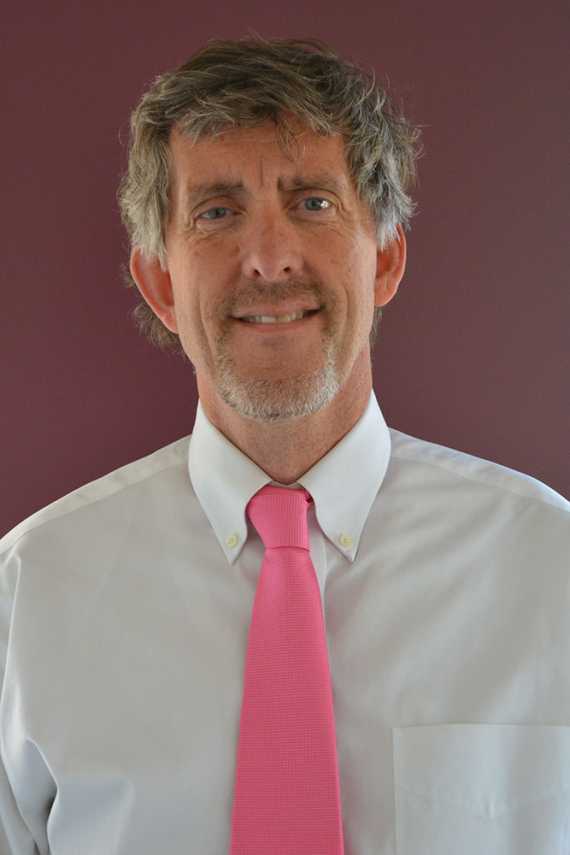 Corus International
Kirk Dearden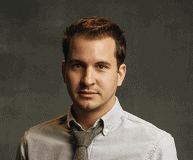 DAI
Robert Salerno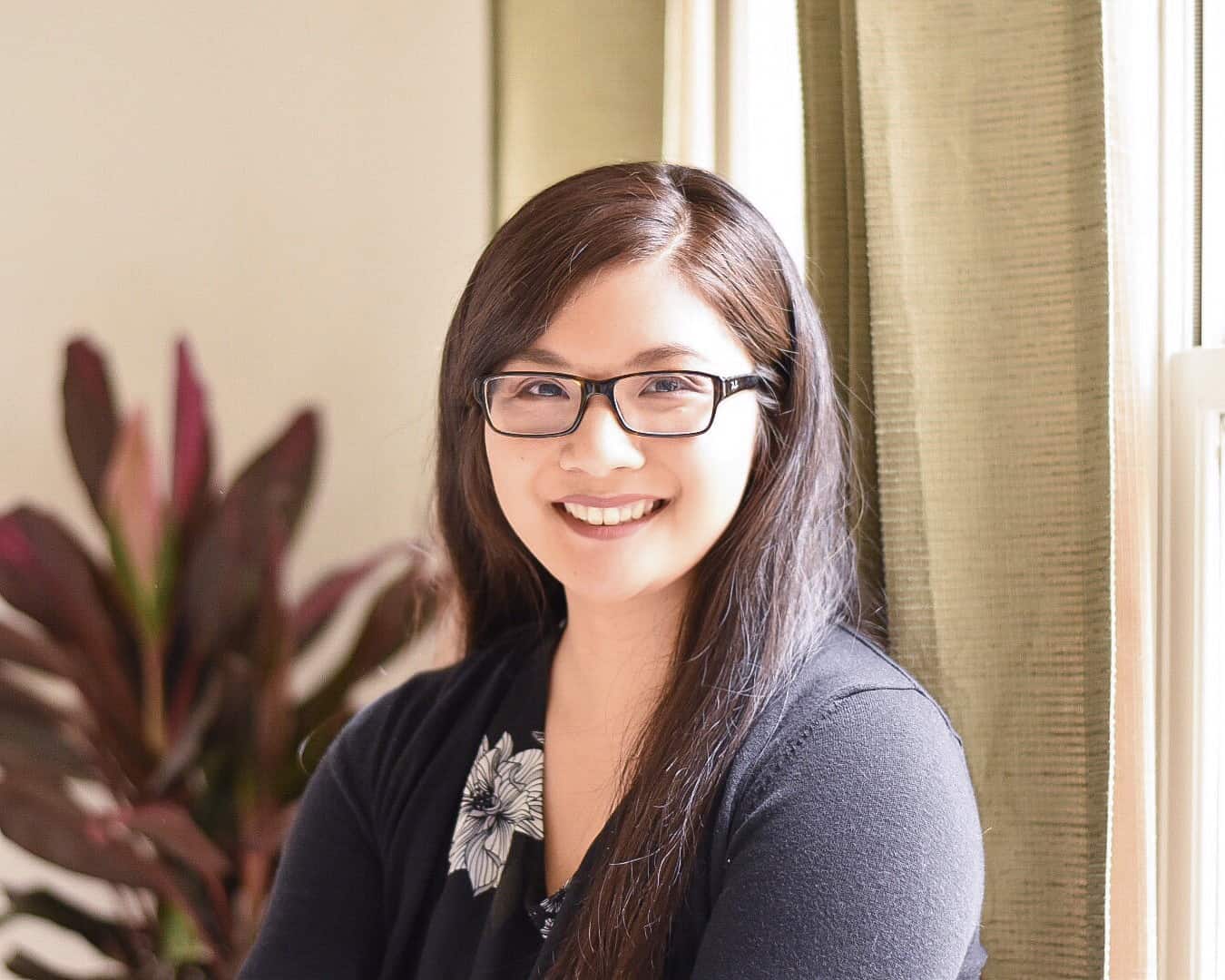 FHI 360
Aarin Palomares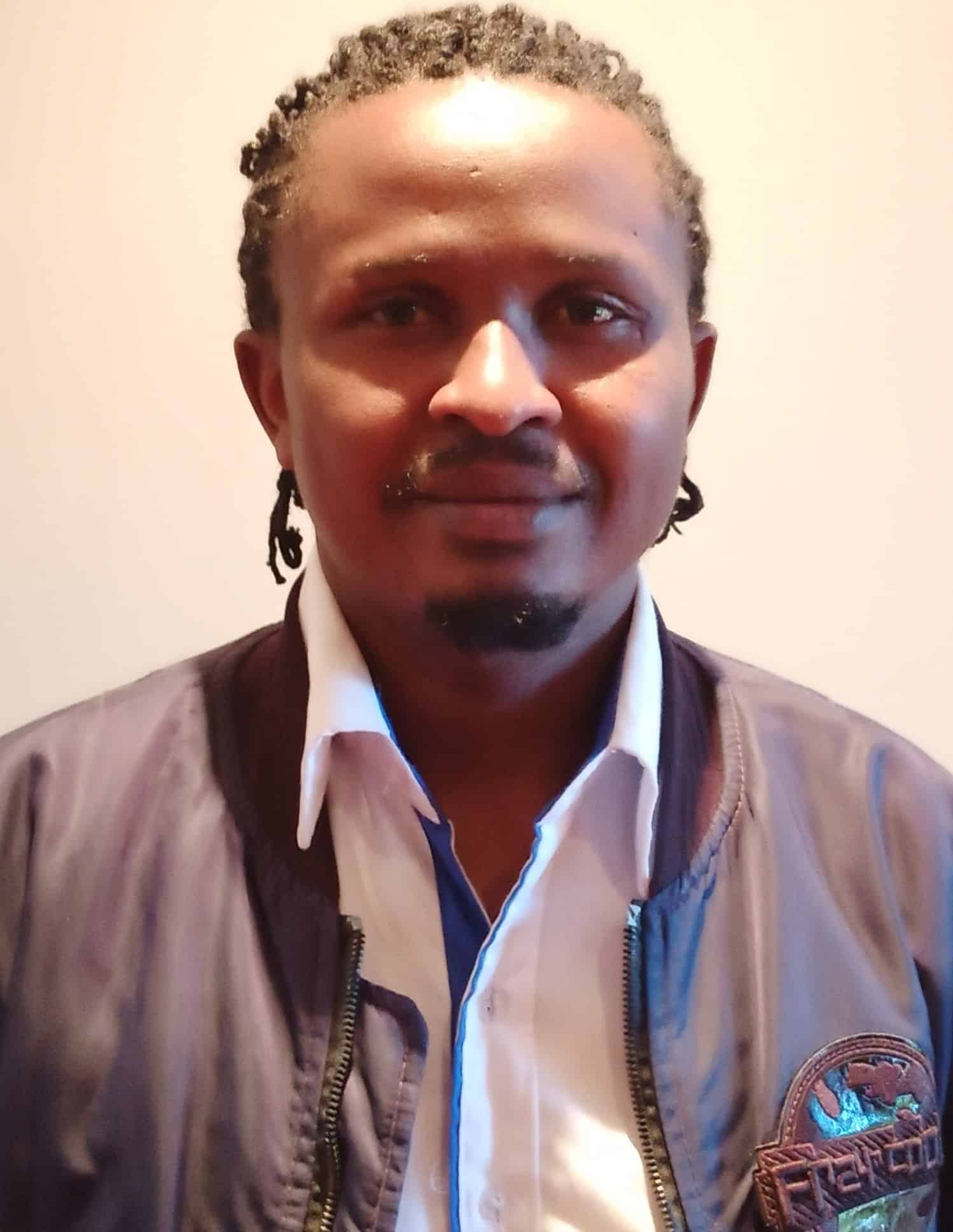 FHI 360 Kenya
Benjamin K. Masila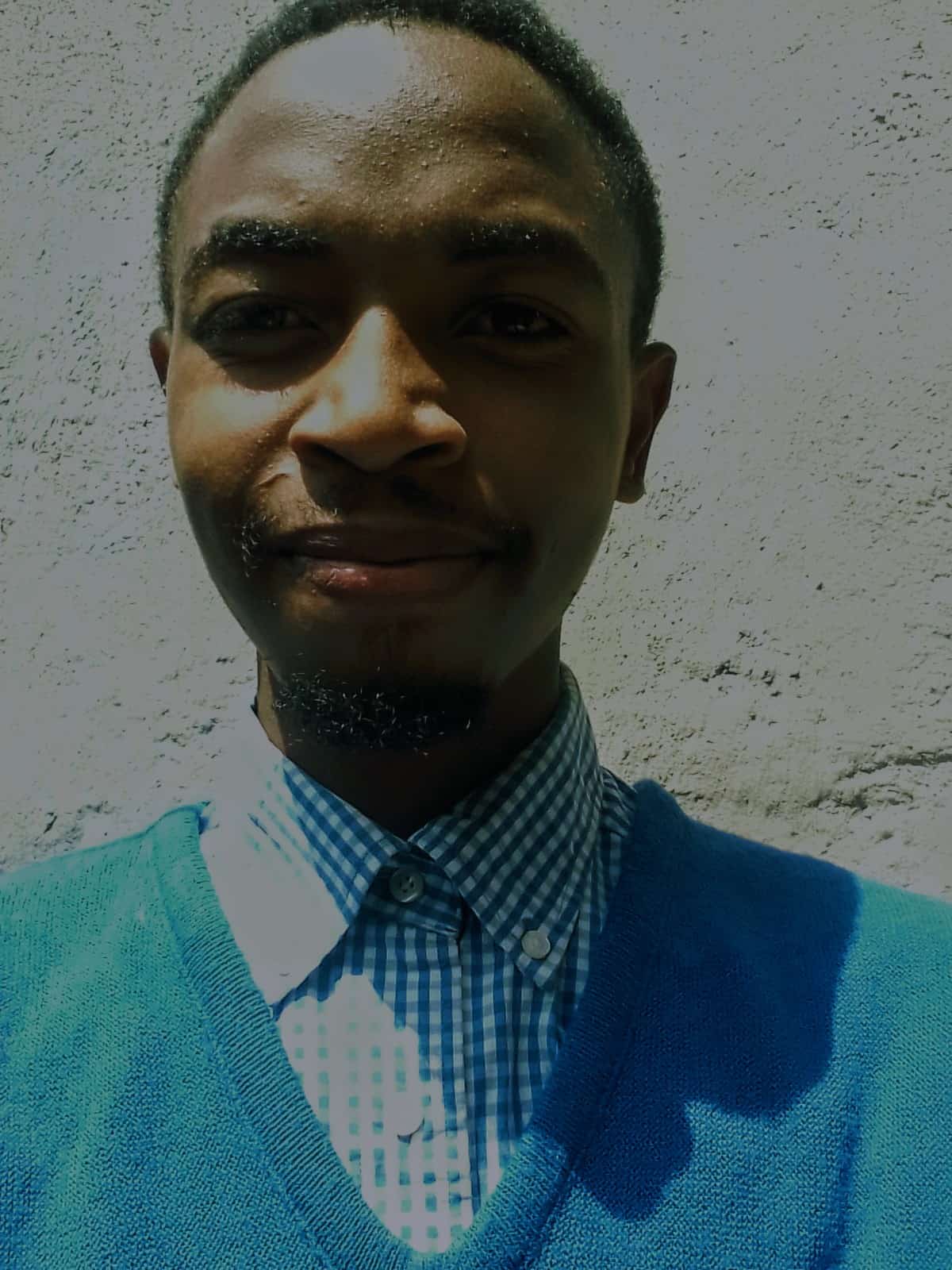 Water Aid Kenya
Moses Mathenge