In recent years, the use of mobile technology has revolutionized the way we communicate and share information. One such platform, WhatsApp, has emerged as a powerful tool in community-based disease surveillance (CBS). The CORE Group Partners Project (CGPP) has many project areas that are high-risk and hard-to-reach. These areas face various challenges in terms of disease surveillance, including slow communication channels, lack of real-time data and limited resources. These constraints hinder the timely identification and response to potential disease outbreaks, putting the community's health at even higher risk.
Recognizing the need for an efficient and accessible communication system, CGPP Horn of Africa staff embraced WhatsApp as a solution. The team formed dedicated WhatsApp groups comprising a One Health team which included: community mobilizers (CMs), community health volunteers (CHVs), community disease reporters (CDRs), healthcare workers (HCWs), veterinary officers and other relevant stakeholders involved in disease surveillance.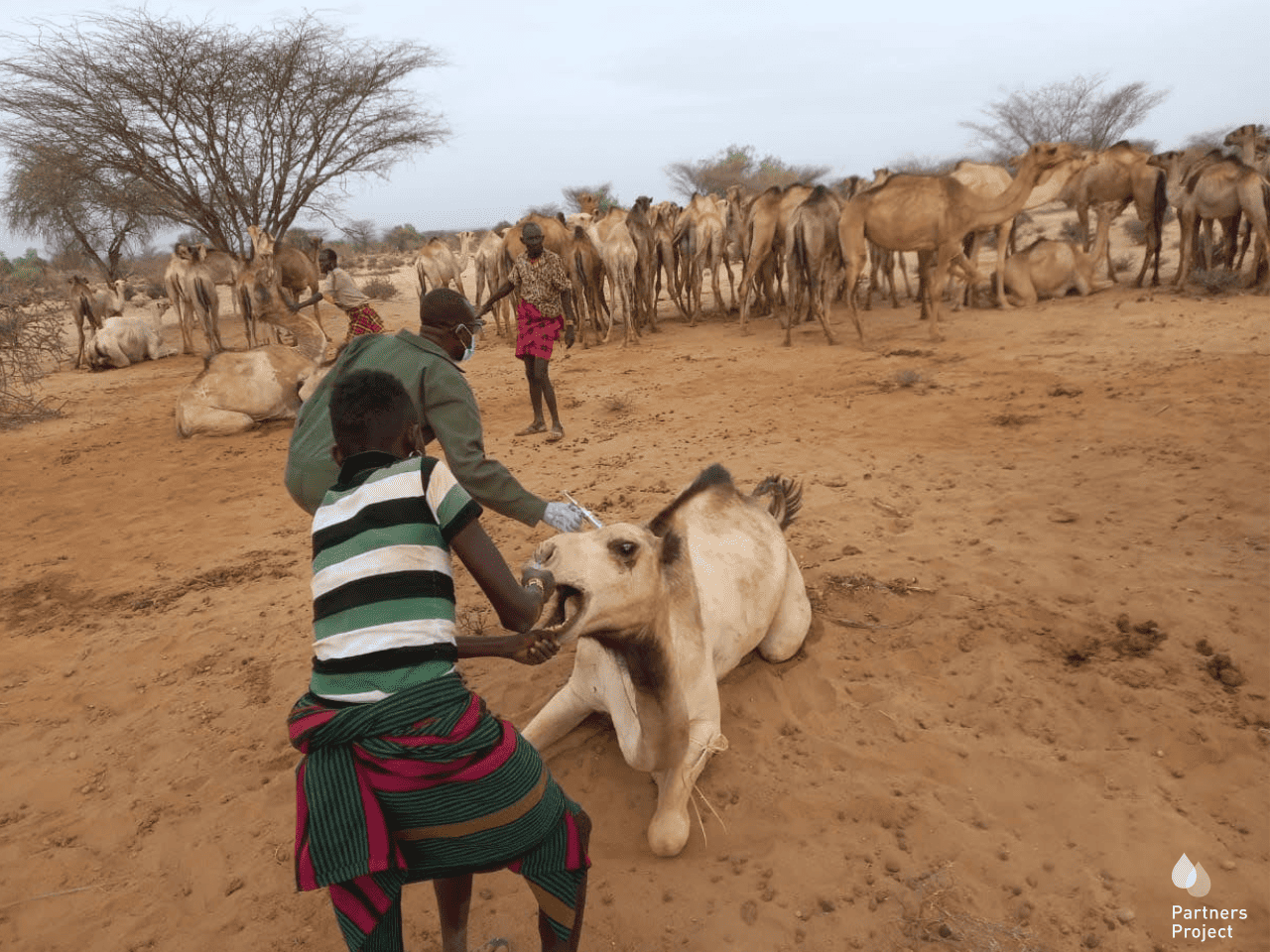 With WhatsApp, CMs/CDRs are empowered to report suspected priority zoonotic diseases (PZDs) and vaccine-preventable cases in real time. They take pictures of affected animals such as animal bites, abortions, and many other syndromic cases that they encounter when conducting disease surveillance. Because WhatsApp allows for audio messages, all literacy levels can participate. Not only do the CMs share photos but also add voice notes in their local languages to explain exactly what is happening to the affected livestock, herds, or even people. Suspicion of cases in animals triggers case search for PZDs in humans at both community and facility levels to increase the sensitivity of CBS in One Health.
The community health assistants (CHAs) and animal health assistants (AHAs) verify these cases through phone calls to gather more information and see if the cases meet the standard case definitions of the suspected diseases. Once confirmed, the CHAs/AHAs reports the cases to their supervisors (subcounty disease surveillance coordinators and subcounty veterinary officers) who then report these cases to the Kenya Health Information System and Kenya Animal Bio-surveillance System. The reporting then triggers an investigation and response activities at both subcounty and county levels. This is vital, as sharing information such as: signs and symptoms, demographics, date of onset, vaccination history, travel history, and geographical locations directly on the WhatsApp group significantly reduces the lag time between case identification, reporting, verification, investigation, and response.
The One Health team also utilizes WhatsApp groups to disseminate public health education material and any new insights on disease surveillance. They share updates on disease outbreak, health education on preventive and control measures, and information on vaccination campaigns, and other public health related events such as drought, floods, security, empowering the volunteers to have up-to-date information and highlight their contributions. The ability to reach a wide audience simultaneously through WhatsApp has fostered a sense of ownership and responsibility across partners and government officials.
The WhatsApp group also serves as a virtual platform for strengthening collaboration, coordination and communication among the One Health team. Discussions on diagnosis and management of cases, availability of medical supplies, data sharing, and surveillance update has become seamless, ensuring a unified and informed response. The national and county management provide guidance, offer insights, and promptly identify distribution, patterns, and trends of disease occurrence.
The adoption of WhatsApp for CBS has yielded remarkable results. The platform has enhanced the reporting capabilities, provided mentorship and information sharing for the CMs/CDRs. For AHAs and CHAs, the platform has enabled them to assess the CBS knowledge of the CMs/CDRs which has improved the reporting of true cases that meet the community lay case definitions and reduced the missed opportunities. Based on the sensitive CBS system, the county/subcounty management team is able to plan, prevent, and respond to disease outbreak. Lessons learned guide the management in the development of policies and inform decision-making to prevent future outbreaks and safeguard the lives of the communities. The communities, on the other hand, benefit from timely disease detection, investigation, response, and overall public health outcomes. The use of a WhatsApp platform serves as a model for neighboring counties to emulate in strengthening CBS.