Transformative Safeguarding Course
United Edge
DATE
August 29, 2022 - September 22, 2022
Virtual Participation Available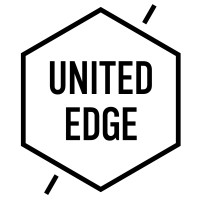 TRANSFORMATIVE SAFEGUARDING
This groundbreaking live online course will reframe the current safeguarding narrative using the Justice Based Approach — a lens that will challenge and inspire you to look more deeply at the systemic causes of injustices, issues of accountability, and how power is disproportionately held.
The course will equip you with the knowledge and practical tools to re-evaluate your own actions and transform your organization's work and impact. You will develop your knowledge of the fundamentals of safeguarding and then move beyond this towards prevention, protection, genuine compassion, agency, and justice. 
THE ESSENTIALS
Course length: 4 weeks

Total Time Commitment: 25.5 hours

Week 1. Live session: 1.5 hours

Weeks 2 – 4. Live sessions: 6 hours per week, with live sessions every Tuesday and Thursday

Weeks 2 – 4. Self-guided: 2 hours per week

Price: $595 USD

Groups of 10+: $535 USD 

Language: English

Delivery methods: Live participatory online sessions  |  Interactive learning tools  |  Lifetime access to resource bank inc. audit tool for your organization  |  Small team discussions  |  Online forum  |  1-2-1 with facilitators  |  Self-paced learning and reflection  |  Facilitator Q&As 

Next course dates: 29 August – 22 September 2022 (Contact us for private/bespoke courses)

Enrollment deadline: 25 August 2022
We have trained more than 1,400 people from more than 500 organizations
This comprehensive course offers you the unique opportunity to explore the fundamentals of safeguarding and use a radical lens to move your work beyond compliance towards justice and greater impact. 
During the course you will explore and deepen your knowledge of:
What safeguarding is, where it originated and why it is important

Why standard safeguarding approaches fall short

How the Justice Based Approach radically alters safeguarding practice throughout the full cycle (prevent, respond, report, learn)

How to implement justice based safeguarding within your organization

How to become more aware of your own conduct, biases and ability to do harm and how to take care of yourself
By the end of the course you will have:​
Initiated a Justice Based Safeguarding Audit of your organization

Developed an action plan for your organization using bespoke tools

Learned from experts through live interactive and dynamic sessions, 1-2-1s, and Q&As

Analyzed a range of case studies and applied your learning in small groups
Through this course you will feel:
Equipped with practical tools and knowledge to use in your life and work

Connected to a supportive network of safeguarding practitioners

Motivated and energized to implement new ways of working and shift culture in your organization

Grounded in the knowledge that effective safeguarding comes from love and compassion, not fear and blame

Confident in your ability to  respond effectively and identify safeguarding concerns and incidents
THE PARTICIPANTSWe know that teams with comprehensive safeguarding knowledge build stronger, safer organizations and programmes. This course has been developed for all staff, volunteers and trustees. It will be particularly relevant to you if:
You work directly with children and people in vulnerable situations or you manage staff or volunteers who do

You have a safeguarding-focused role, including Safeguarding Leads

You are in a Senior Leadership Team or on a Board of Trustees

You work in a Human Resources or People Team

You fundraise for or design programmes

You are a donor agency that supports organizations working with children and people in vulnerable situations

You work in communications for programmes that involve children and  people in vulnerable situations
A highlight of our courses for many participants is the opportunity to connect with and learn from people from across the world. Our 2021 courses had participants from 57 countries! The course is relevant to a wide range of sectors and organizations, including humanitarian and development agencies,  charities, public sector agencies, UN agencies, community groups and local partners.If you want to refresh your knowledge, explore safeguarding from a radical new angle and you're looking for a comprehensive and dynamic live online course, join us in September 2022.
THE PRICE
$595 USD per person, group rate: $535 USD per person. This includes:
18 hours of live online facilitated learning led by highly experienced facilitators with decades of combined experience in this field

Transformative Safeguarding Resource Pack including our Justice Based Safeguarding Audit Tool and implementation template

One-to-one discussion with course facilitators

Access to a network of global safeguarding professionals

An orientation session to build confidence and skills in remote learning approaches

Q&A session with facilitators

​​Regular small-team discussions

Self-paced learning, reflection, and action points based on each week's content

Exclusive access to the Transformative Safeguarding forum where participants can share and learn from one another

Post-course event to reconnect with your group and reflect on your work

Ongoing access to our wider community of social change makers, including frequent resource sharing and regular learning events for ongoing professional development

A certificate to verify your course completion

Exclusive opportunity to join an Advanced Safeguarding Course
GROUP RATE: $535 USD per person
Group attendance is a wonderful way to learn and develop together as a team and organization. Receive 10% off when you book 10 or more places on a course. Groups can be from multiple organizations if they book the course together. Donors and organizations have used this as an opportunity to support partners and whole teams to attend our courses together.
FINANCIAL ASSISTANCE
We proudly offer financial assistance to help cover part of the course fee for people who may otherwise find it difficult to fund such a course. Since 2017, we have provided almost $100,000 worth of financial assistance to our course participants, ensuring that grassroots and local organizations with limited funds but big aspirations can develop their work for greater impact and positive social change. 
We prioritize support for those from the majority world, women, black and indigenous people, those from ethnic minorities, LGBTQIA+ people, young people, disabled people, refugees, and grassroots activists. However, we accept applications from anyone who is keen to learn about our approach to safeguarding. To apply for financial assistance, please contact us.
ACCESS & INCLUSION
We take great care to create a safe and welcoming space for all of our course participants. We are committed to making reasonable adjustments to ensure that anyone with an additional need is able to participate. If you have any additional needs or access requirements please let us know on your booking form.
Please read the terms and conditions, including the cancellation policy, before booking.
If you have any further questions please don't hesitate to get in touch. 
You can also read more about United Edge here, and hear directly from our participants here.