The Justice Based Approach: Foundation Course
United Edge
DATE
May 16, 2022 - July 3, 2022
Virtual Participation Available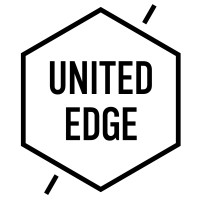 THE JUSTICE BASED APPROACH: FOUNDATION COURSE
An interactive course to lead, innovate and inspire change. Join the global movement for more effective and radical change through this essential course on social and environmental justice.
THE ESSENTIALS
Course length: 7 weeks

Time commitment: 6-7 hours per week, with core live sessions every Tuesday and Thursday

Price: $595 USD

Groups of 10+: $535 USD 

Language: English

Delivery method: Live participatory online sessions  |  Interactive online learning tools  |  Small team discussions  |  Online forum  |  1-2-1 with Facilitators  |  Self-led learning and reflection  |  Facilitator Q&As  |  10+ optional group events such as networking, film screenings, weekly regional reflections, and panel discussions

Next course dates: 16th May 2022 – 3rd July 2022 (Contact us now for group bookings or private courses)

Enrollment deadline: 11th May 2022

Brochure: Available here
Over 1,400 people have completed this course from more than 500 organisations
THE COURSE
With a Justice Based Approach, we reflect on why — after 25 years of rights-based approaches — inequality, environmental destruction, oppression, and impunity are bigger challenges than ever before. We will critically challenge and explore many assumptions about methodology and practice in the following areas:
All Five Pillars of the Justice Based Approach

Power and oppression

Strategic and personal leadership

Effective programme design

Development theory and history

Evidence-based decision-making

Participatory approaches

System analysis

Localization and decolonizing aid

Rights-based programming

Monitoring and evaluation for learning

Ethical programming and accountability

Climate and gender mainstreaming
We will also explore a number of innovative and exciting alternative approaches to social and environmental change that you can apply to your work.
The course will challenge you, inspire you and give you the tools to support communities and partners to lead change that is truly transformative.
THE PARTICIPANTS
The course is designed for leaders of development and humanitarian agencies, as well as broader civil society and individuals who want to create positive social change or environmental impact in their work, life, and community. 
​
A highlight of the course for many participants is the opportunity to connect with and learn from people from across the world. Our 2021 course had participants from 57 countries!
We welcome participants from all levels of organizations and from diverse departments to the course, which creates a rich mix of experience and perspectives. We encourage senior staff to join the course with their teams. The course will be conducted in English.
THE PRICE
$595 USD, which includes:
36 hours of live facilitated learning led by highly experienced facilitators with decades of combined experience in this field

An orientation session to build confidence and skills in remote learning approaches

Access to exclusive optional events throughout the duration of the course

One-to-one discussions with course facilitators

Ongoing small-team discussions and team events

Daily emails with learning, reflection, and action suggestions based on each week's content

Exclusive access to a JBA Foundation Course forum where participants can share and learn from one another

Justice Based Approach Resource Pack, containing notes from every session and a pre-prepared presentation so that you can hold a sharing session back with your colleagues

Justice Toolkit to help you reflect on your own work and embed the lessons from the course

Ongoing access to our online community of social change makers, including frequent resource sharing and direct links to our regular learning events for ongoing professional development

A certificate to verify your course completion and increase your job prospects

Exclusive opportunity to join the Advanced Course on the Justice Based Approach and become a United Edge Associate
​
GROUP RATE: $535 USD per person
Group attendance is a wonderful way to learn and develop together as a team.
Receive 10% off when you book 10 or more places on a course. Groups can be from multiple organisations if they book the course together. Donors and organisations have used this as an opportunity to support partners to attend, for example.
FINANCIAL ASSISTANCE
We proudly offer a limited amount of financial assistance to help cover part of the fee for people who may otherwise find it difficult to attend. Since 2017, we have provided almost $100,000 worth of financial assistance to participants, ensuring that grassroots and local organisations with limited funds and big aspirations can develop their work for greater impact and positive social change.
We strive to prioritize support for those from the majority world/global south, women, black and indigenous people, those from ethnic minorities, LGBTQIA+ people, young people, disabled people, refugees, and grassroots activists. However, we accept applications from anyone who is keen to learn about the approach!
​
To apply for financial assistance, please contact us.
​
OPTIONAL MENTORING
Tailored one-to-one mentoring is a great way to dive deeper. Our mentors are expert sounding-boards, sign-posters, and critical friends who will support you to apply JBA in your work and life. Click here to register for these exclusive JBA Foundation Course packages (discounted 20-33%) or to find out more:
During the course: 1 hour of private mentoring each week for six weeks ($300 USD, a 20% discount off normal rates)

After the course: 1 hour of private mentoring each month for six months ($300 USD, a 20% discount off normal rates)

Full package: 6 hours of sessions during the course and 6 hours after ($500 USD, a 33% discount off normal rates)
Bespoke package: Please get in touch!
​
BOOKING YOUR PLACE
Places at the training are extremely limited and many of our courses get booked up quickly. Please book your place early to avoid missing out. ​
Please read the terms and conditions, including the cancellation policy, before booking.
MORE INFORMATION
Our 2022 course brochure is available here. If you'd like to read more about JBA you can check out our blog or download our Justice Toolkit. Once you book your place, you will receive an invoice. We accept payment by international bank transfer and credit card. If you need to pay another way, please get in touch and we will be happy to discuss other options. 
If you have any further questions please read our FAQ page and don't hesitate to get in touch. 
You can also read more about United Edge here, and hear directly from our participants here.