From Research to Response: Lessons for making humanitarian action more inclusive
EQUAL consortium & RECAP
DATE
December 14, 2021
TIME
8:00 AM
Virtual Participation Available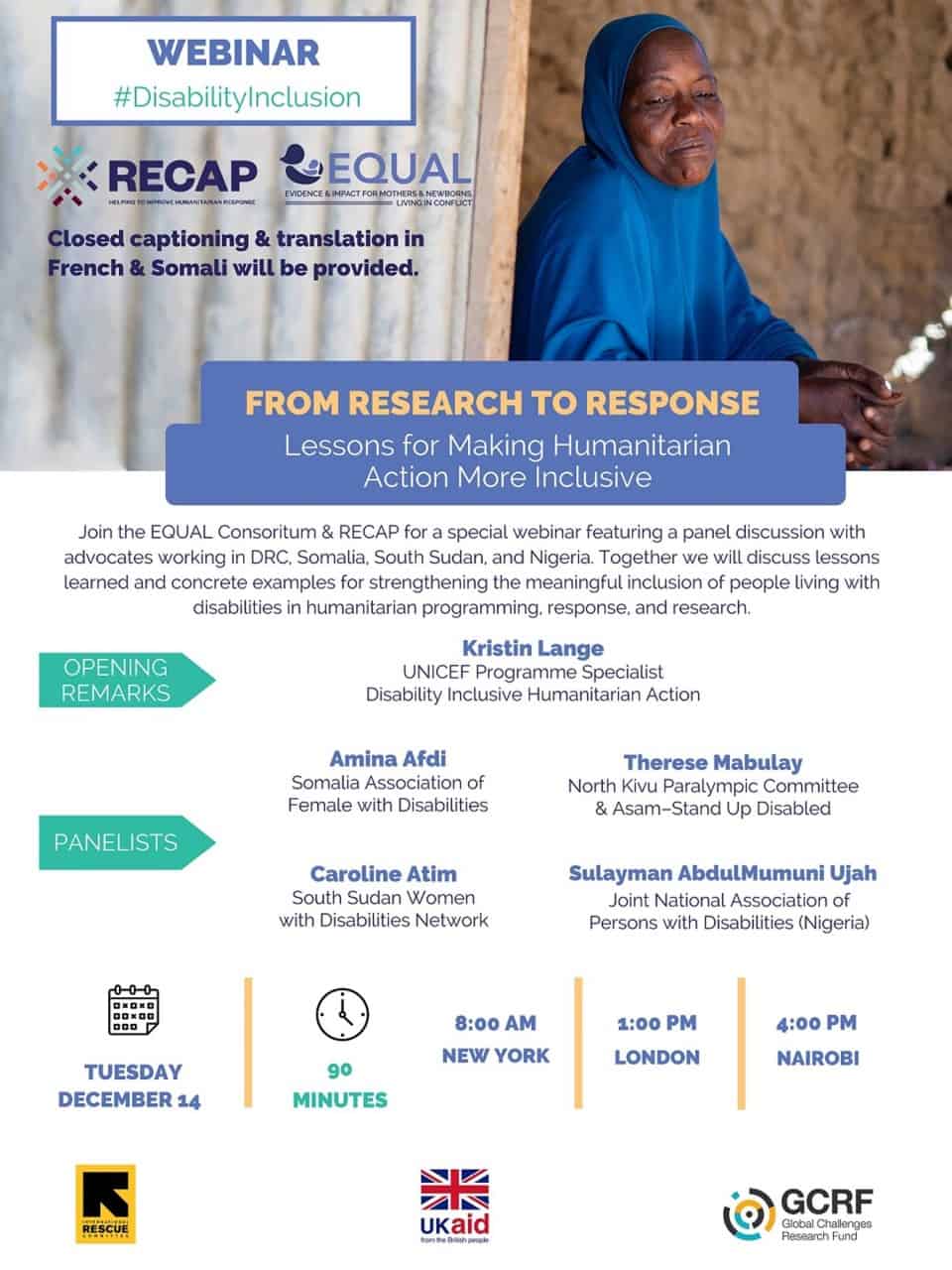 Join the EQUAL consortium & RECAP for a special webinar featuring a panel discussion with advocates working in the DRC, Somalia, South Sudan, and Nigeria. Together, we will review lessons learned, examine concrete examples, and discuss recommendations for strengthening the meaningful inclusion of people with disabilities in humanitarian programming, response, and research.
Closed captioning and translation for French and Somali will be provided.
Speakers include:
• Kirstin Lange — UNICEF Programme Specialist (Disability Inclusive Humanitarian Action), Co-Chair of the Disability Reference Group.
• Amina Afdi — Somalia Association of Female with Disabilities
• Caroline Atim –South Sudan Women with Disabilities Network
• Therese Mabulay — President of the North Kivu (DRC) Paralympic Committee, and founder of Asam – Stand Up Disabled.
• Sulayman Abdulmumuni Ujah — Chairman, Joint National Association of Persons with Disabilities (JONAPWD), Abuja- Nigeria.