Conference Overview
The 2022 Global Health Practitioner Conference held in Bethesda, Maryland from October 3-5, 2022, was attended by over 200 people from 21 countries representing governments, health practitioners,  UN agencies, the private sector, civil society, the media, researchers, and academia.
The annual conference brought together global health practitioners to advance technical learning and collaboration, challenge historical trends in global health operations, funding, power, and implementation, and reflect on achievements and challenges of the CORE Group community over the past 25 years of collaboration and learning.
The conference objectives were to
Increase knowledge of conference participants in multi-sectoral technical areas of community health
Strengthen partnerships amongst CORE Group members and the global health community to transform global health principles and implementation
Identify and highlight best practices in COVID-19 Pandemic Response for future outbreaks and improved response
Foster participant connections through networking and professional engagement to build healthy communities worldwide and achieve health equity
Celebrate 25 years of the CORE Group community and the work we have done together!
The 2022 Global Health Practitioner Conference was a landmark conference as CORE Group marked its 25th anniversary and members of the CORE Group Polio Project (CGPP) Secretariat received a Lifetime Impact Award at the conference Awards Ceremony.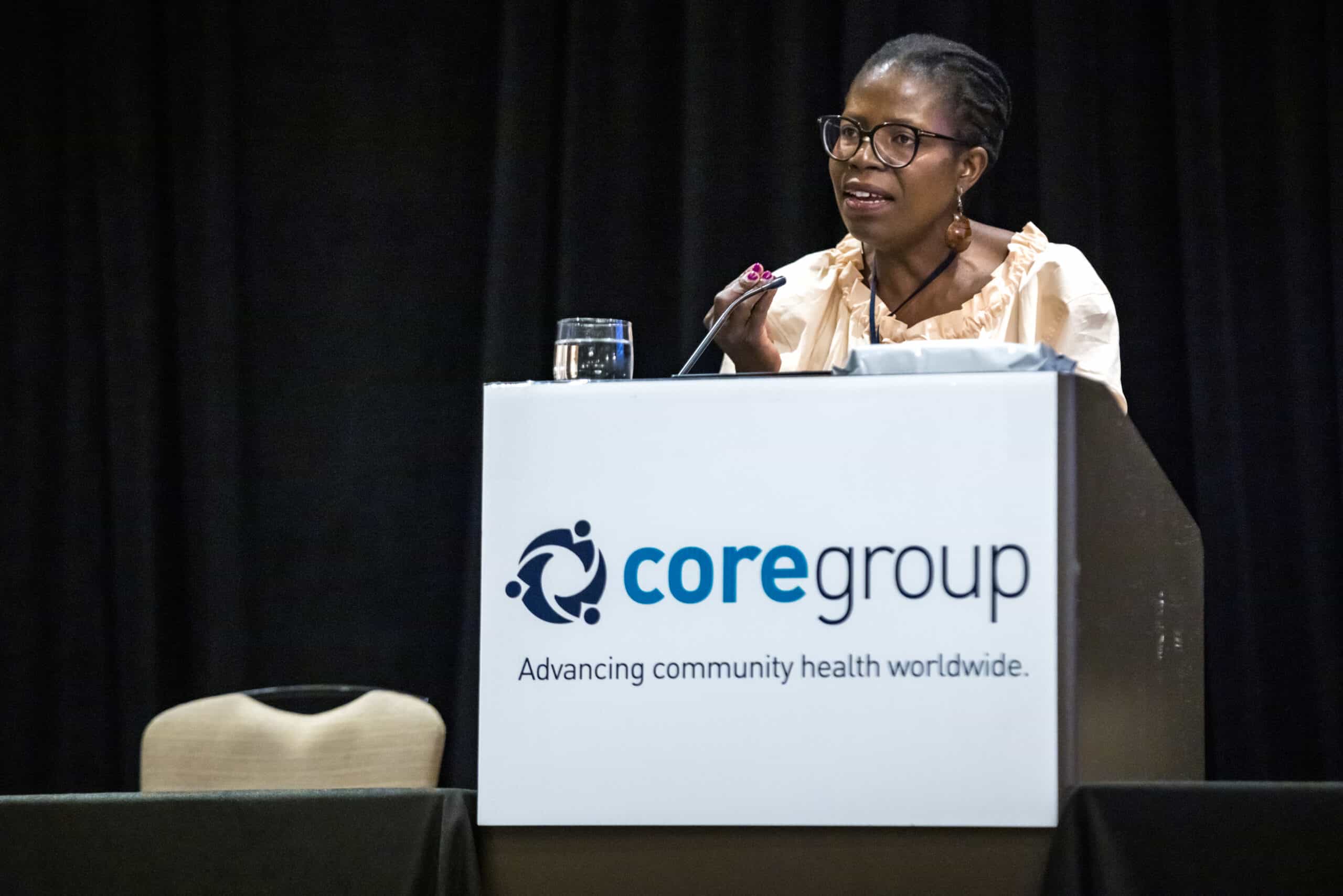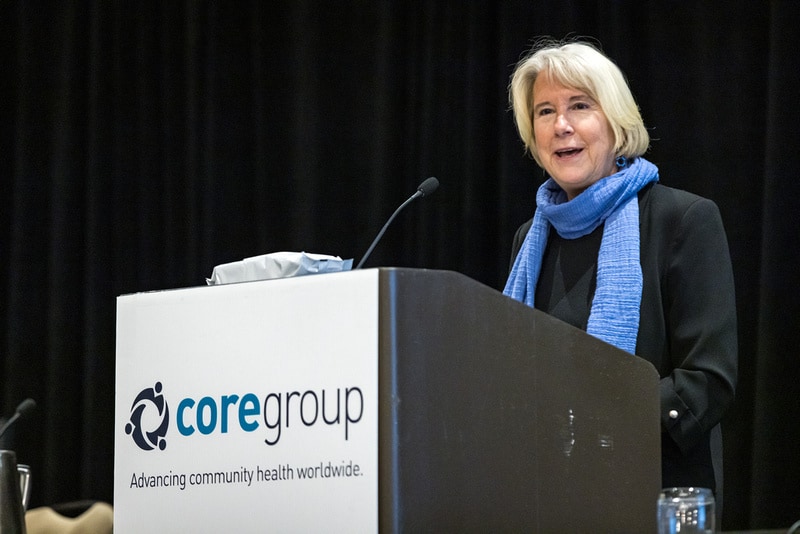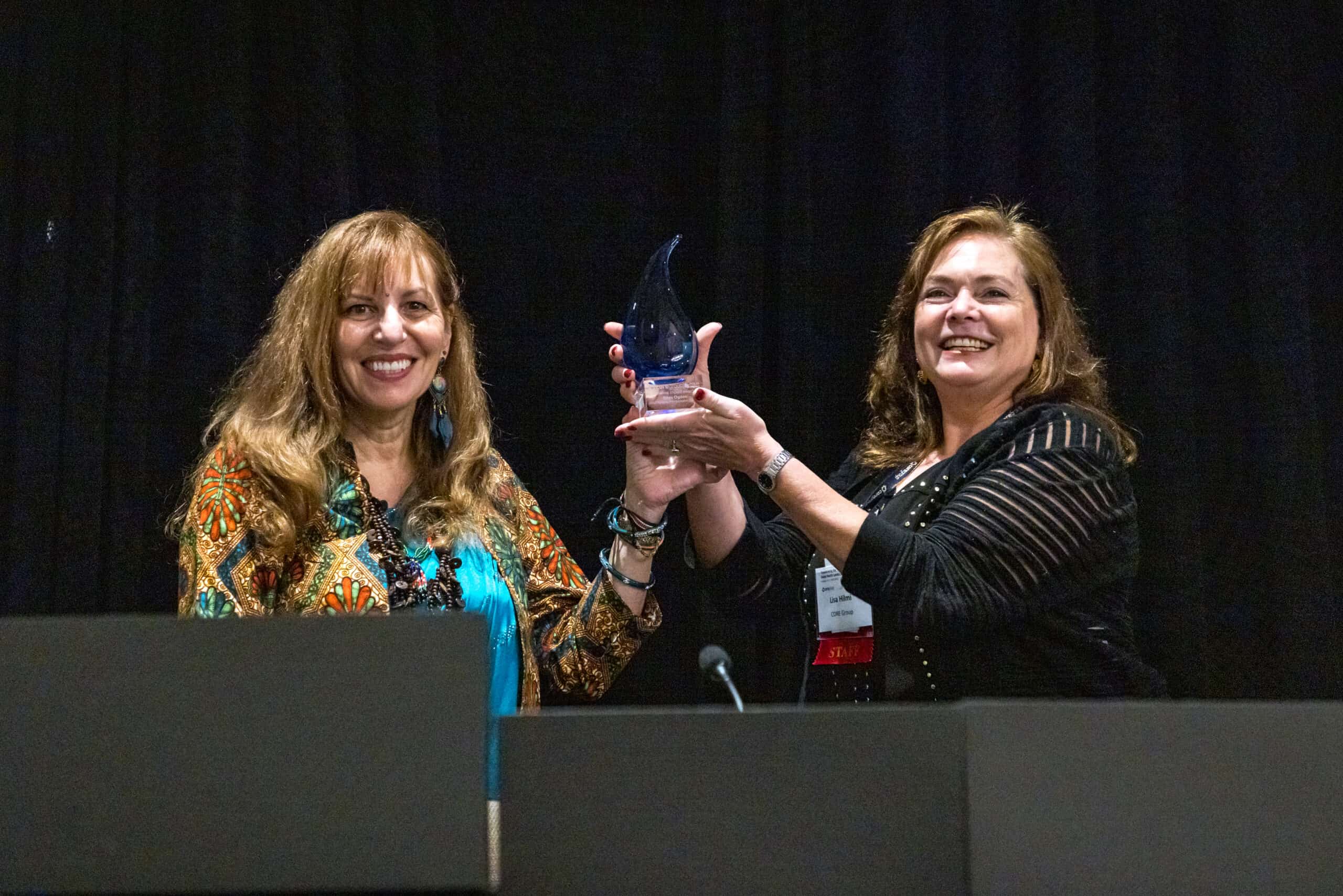 Conference Awards Ceremony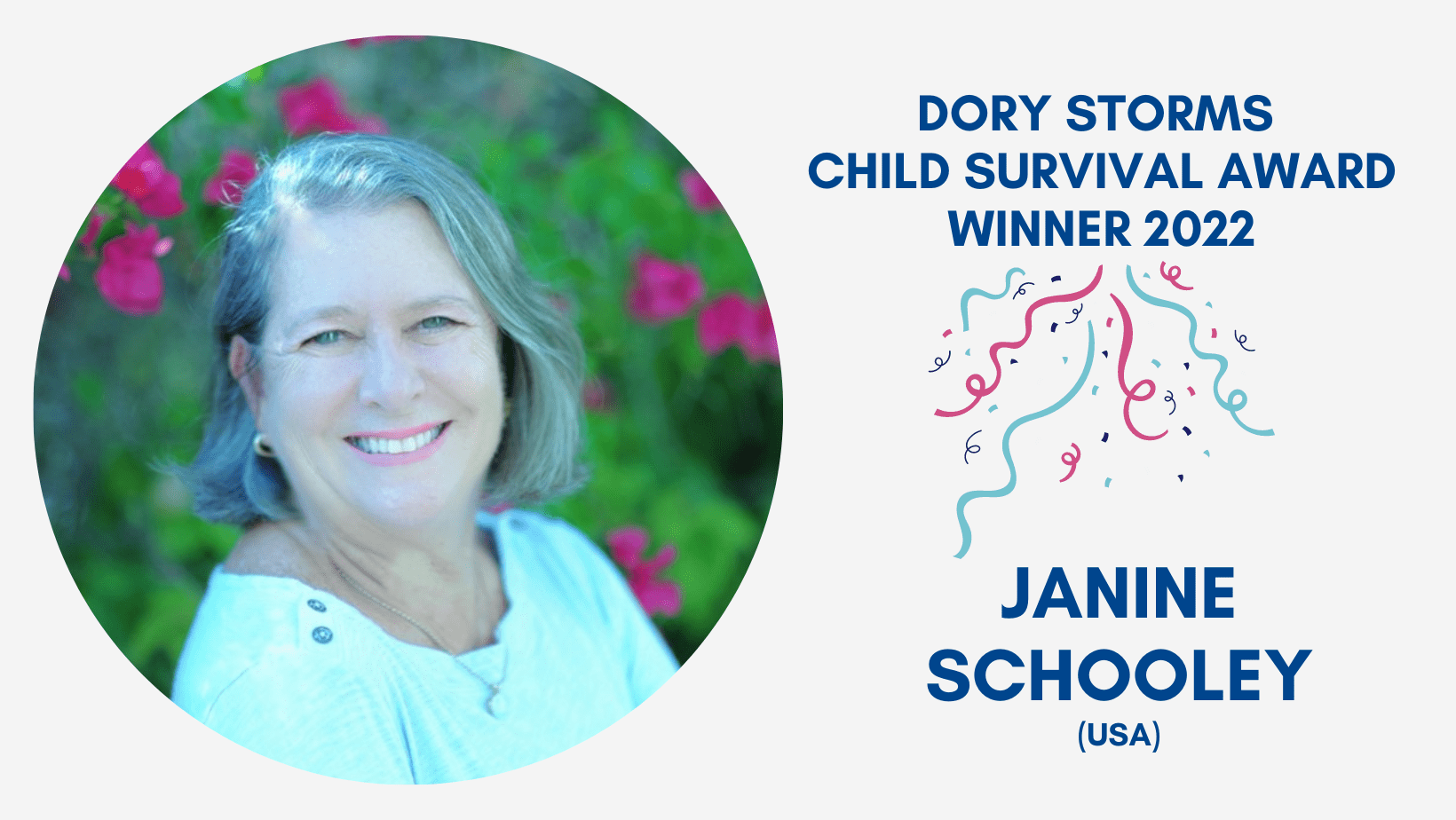 Dory Storms Child Survival Award 2022
Over the past three decades, Janine has contributed to international development and global health, focusing on the social change aspects of integrated health and development programming to authentically help drive lasting positive change. She is passionate about how the issues of social and behavior change, community/social mobilization, female empowerment and gender equity, and local capacity strengthening can contribute to more effective child survival program implementation. Janine's work has contributed to increased impact in improving the health of the poorest of the poor, including mothers, children and infants, in under-served communities throughout the world.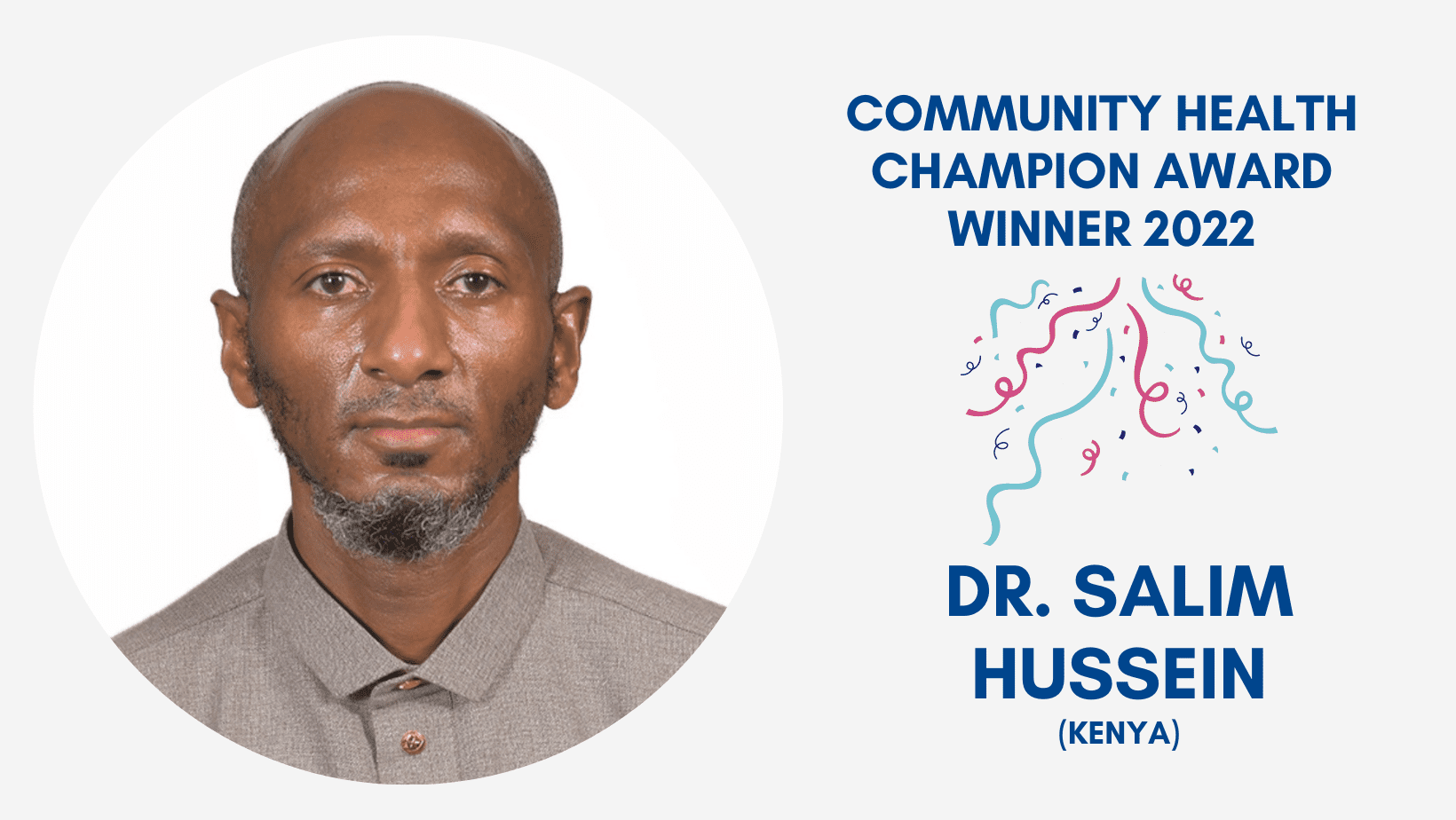 CORE Group Community Health Champion Award 2022
As the Head of the Department of Public Health Care under the Ministry of health in Kenya, Dr. Salim leads teams of health professionals in the country to steer the implementation of public healthcare in Kenya. This involves leading in the formulation and development of policies, guidelines and standards in public health care, steering the provision of capacity building and technical assistance to counties to better handle public health needs that are much needed, especially in the COVID-19 pandemic and post-pandemic era.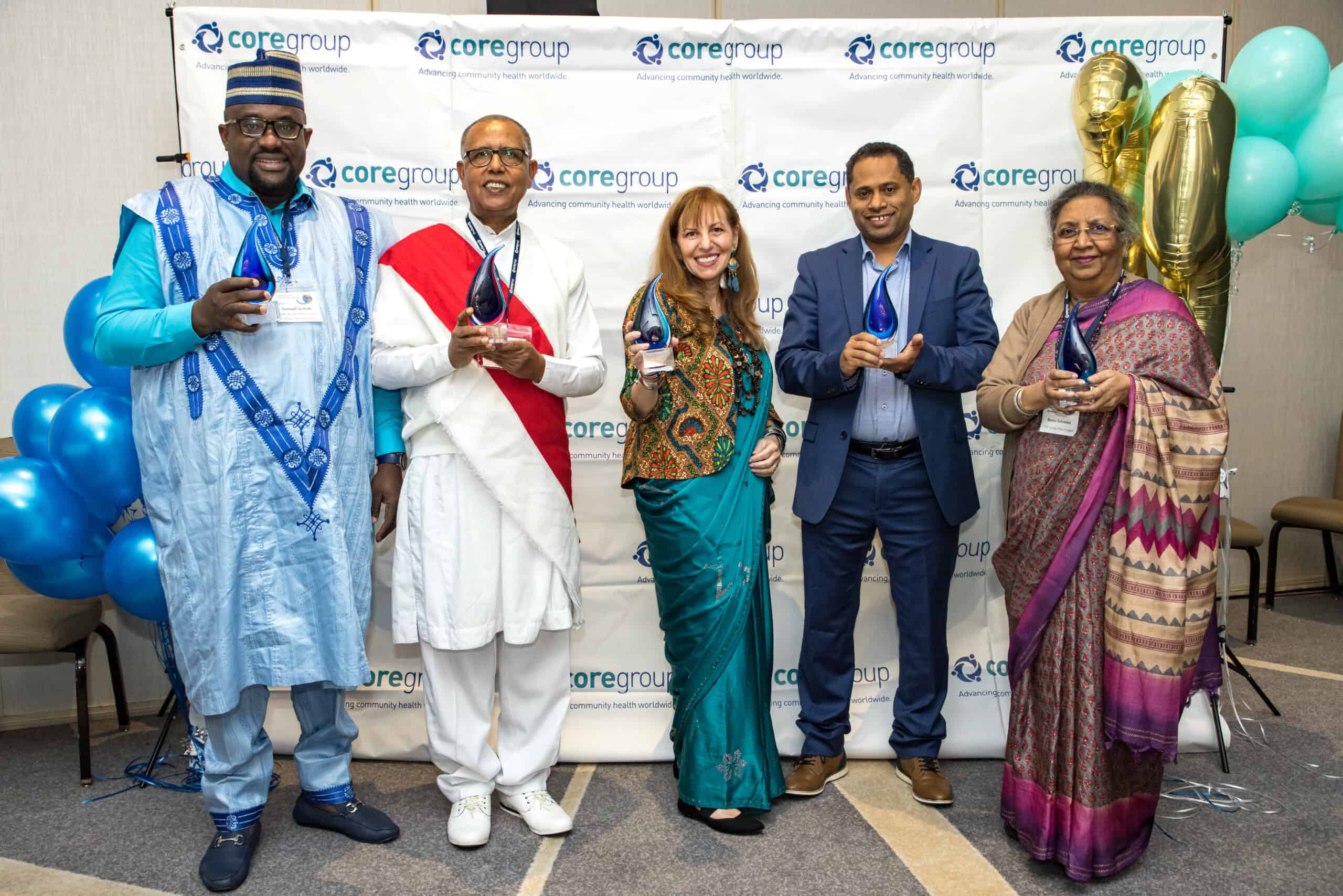 The CORE Group Polio Project (CGPP) Receives A Lifetime Achievement Award
The CORE Group Polio Project (CGPP) received a lifetime achievement award on October 5, in recognition of its 23-year service toward the eradication of global polio at the Global Health Practitioner Conference held in Bethesda, Maryland.
"Receiving a lifetime achievement award allows us to reflect on how we got to where we are…there is a lot our project should be proud of: working with hard-to-reach, marginalized, mobile and displaced populations in border areas and areas with difficult terrain, thus bridging gaps between governments and communities," said Dr. Filimona Bisrat, who has served as the secretariat director of CGPP Ethiopia for 20 years. Read More
Meet our Conference Sponsors