Following the eruption of the deadly COVID-19 virus in 2020, many governments across the world instituted several measures to curtail the spread of the disease that has killed many people to date. Preventive measures included the use of facemasks, regular hand washing with water and soap, use of hand sanitizer, social distancing, and not spitting in public.
One of the most important preventive measures against COVID-19 is the vaccination of citizens 18 years and older in order to boost their immunity. Like in many countries, many citizens of South Sudan were hesitant to be vaccinated due to rumors of infertility and immature death.
Of the target persons eligible for COVID-19 vaccination in Juba County, only 3.8 percent were vaccinated as of December 2022. Currently, the number of persons fully vaccinated stands at 10.3 percent of the target.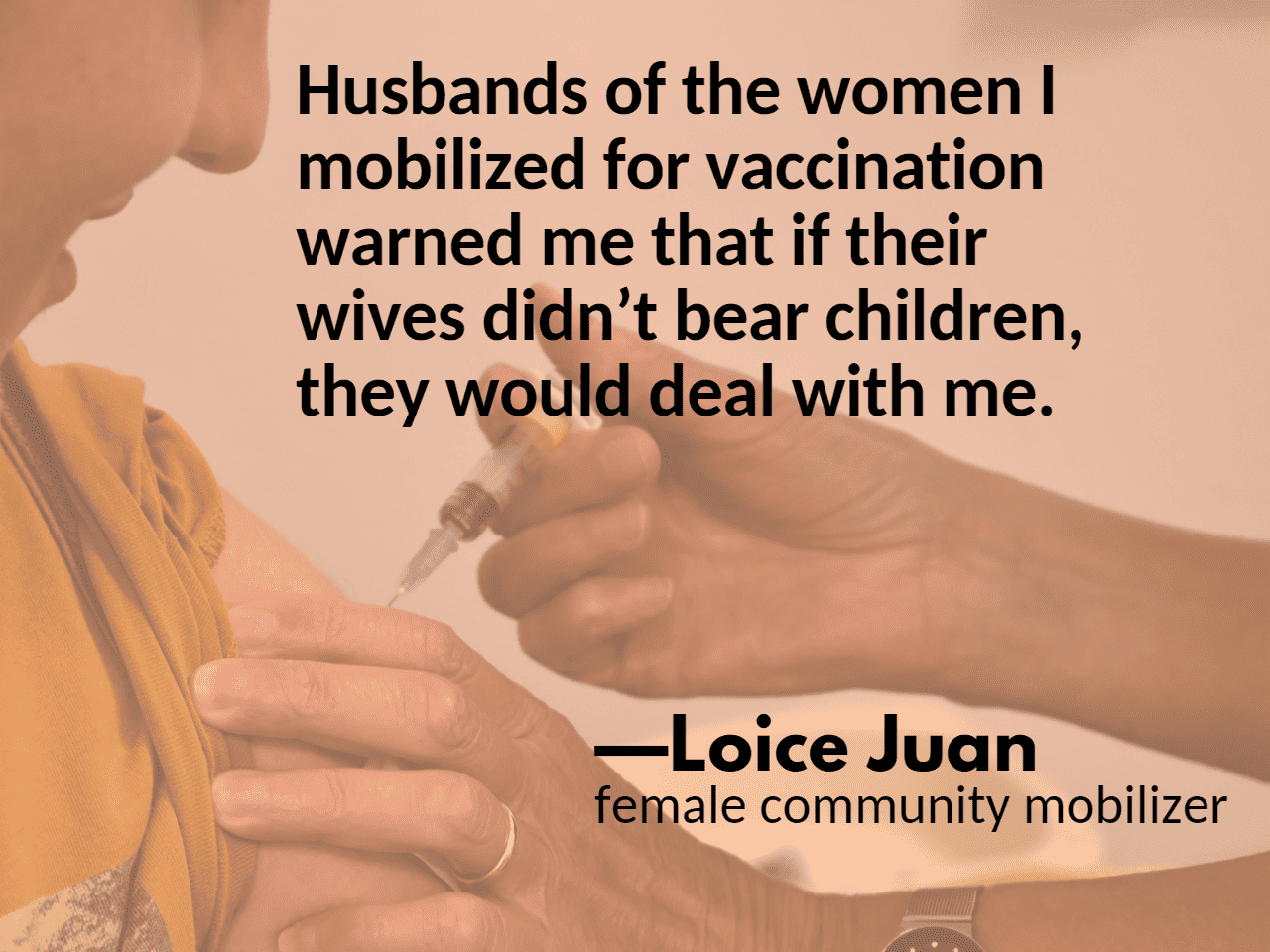 The rise in the COVID-19 vaccination rate can be attributed to mother-to-mother groups, high-level advocacy meetings, house-to-house visits and visits to social places, and the national campaigns where the social mobilizers played a great role as opposed to fixed site/facility-based vaccinations. All these #SocialMobilization strategies aimed at increasing demand for #COVID19 vaccination.
In order to reduce these and many other rumors, and under the guidance of the Ministry of Health, humanitarian agencies implementing health programs have had to strengthen their risk communication and community engagement strategies. Prior to and during any vaccination campaign, social mobilizers move around the communities, mobilizing those eligible for the COVID-19 vaccination to turn up for their jabs.
"Men used to think they will not produce after getting vaccinated," said Loice Juan, a social mobilizer in Juba County. "Husbands of the women I mobilized for vaccination last year during the vaccination campaign, warned me that if their wives didn't bear children, they would deal with me," Juan recalls. She is glad that the women who took their jabs last year were able to conceive. "Their husbands are happy with the right information I gave them about the vaccines during social mobilization," said Juan, who has been a social mobilizer since 2017. "When I mobilize people, they come willingly for the vaccination since I am from the same community as them" she said.
 For Lucia Modong, another resident of Juba and social mobilizer in Suk Zande, it's clear that women want their jabs. "Women interact with many people in restaurants, markets, and salons so they want to protect themselves against coronavirus infection," she said. "This is the reason behind the high numbers of women turning up to get vaccinated against COVID-19."
Mandela Sam, the team lead for the National COVID-19 Vaccination Campaign in Gudele West, attributes the low turn up by men to be vaccinated against COVID-19 due to misinformation and myths about the vaccines. "But the vaccine is safe and effective," he said.