Reaching Zero-Dose Children Advocacy Project
CORE Group—with the support of Gavi, the Vaccine Alliance—is implementing the Reaching Zero-Dose Children Advocacy Project with the ultimate goal of enhancing routine immunization efforts worldwide. This project focuses on the creation of co-organizational knowledge-sharing presentations and discussions about implementing advocacy campaigns for reaching zero-dose children, to be disseminated through national, regional, and global networks.
Project Objectives
Promoting awareness of and engagement with effective practices by global health and country-level stakeholders and practitioners.
Strengthening integrated services delivery of national immunization programs and augmented service delivery to zero-dose children.
Facilitating multisectoral and/or cross-country dialogue among immunization stakeholders.
Producing easy-to-understand animation about vaccines and/or how to reach zero-dose children and promoting wide dissemination by sharing with community health and global health stakeholders.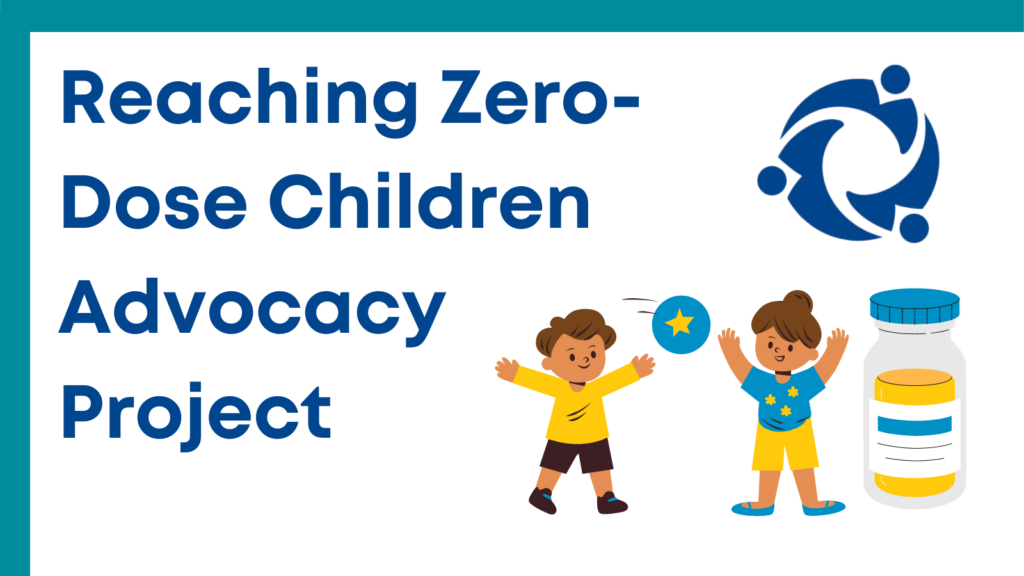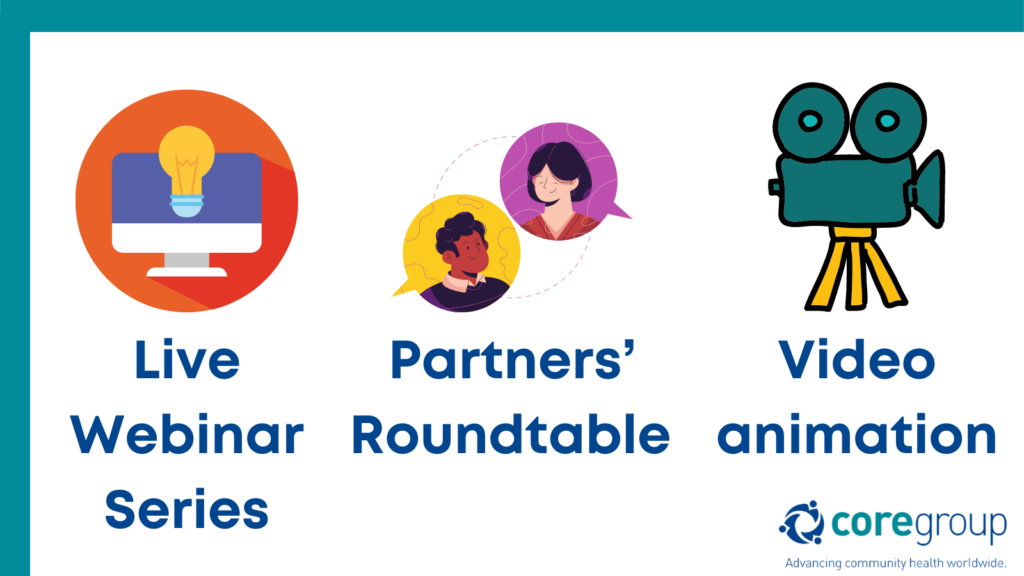 The following activities will take place in 2022:
Live series on immunization topics and dissemination of key messages (3 webinars)
Partners' roundtable with traditional and non-traditional immunization partners
Animation for multi-country dissemination in different language translations (English, Kiswahili, French and Arabic)
Reach Zero Dose Children With Immunization in Order to Achieve the SDGs
Over the past two decades, we have seen growth in accessibility to immunization by communities in low-income countries. Vaccinations have become routine among people with few interconnections to health services. However, according to recent data, 25 million children around the world missed out on one or more doses of life-saving vaccines in 2021. Of those children, 18 million have never received a single dose of vaccines. This vulnerable cohort, known as zero-dose children, alludes to the fact that they have not received a single vaccine since birth, resulting in high under-five mortality rates in most countries. The COVID-19 pandemic, having a significant impact, threatens to reverse two decades of progress, and this is causing a challenge of reaching zero-dose children.
No child should miss life-saving immunization. Restoring and leveraging routine immunization is more important than ever if the SDGs are to be achieved. 
Watch the animation video below , an advocacy tool that health sector actors can use to mobilize Departments and Ministries of Health at the country level to reach zero-dose children in their country-specific global health programs.
The video is available in English, Kiswahili, French and Arabic.
You can also view the recordings of our past webinars on various strategies and lessons on reaching zero dose children to increase immunization coverage globally.
Additional Resources
Here is a selection of resources and evidence generated for more information about zero dose children.
For More Information
Contact Naomi Senda, CORE Group's Communications and Knowledge Manager, at nsenda@coregroup.org for more details and collaboration.