Conference Review
---



Session Summaries & Presentations
---


Photos
---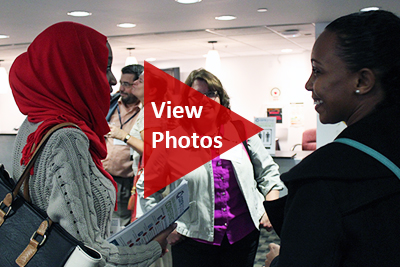 Videos
---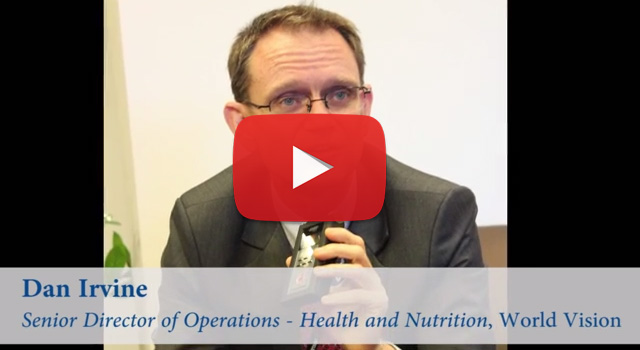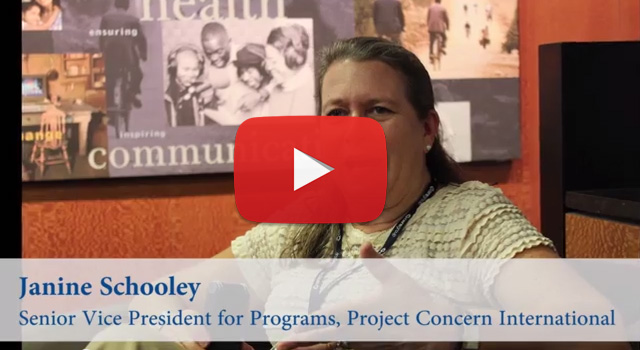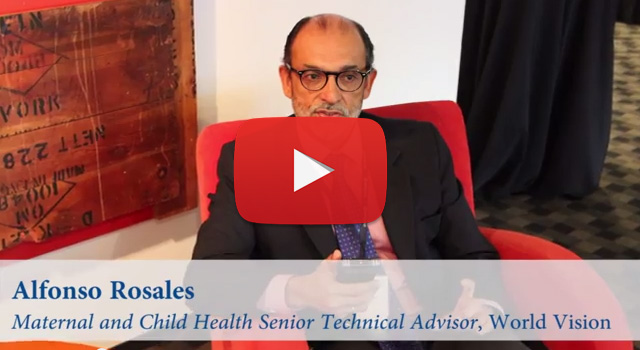 ---
Thursday, October 16, 2014
Opening & Plenary Updates
Board of Directors Update
Judy Lewis, Chair, CORE Group Board of Directors
CORE Group Polio Project Update
Lee Losey, Deputy Director and Senior Technical Advisor, CORE Group Polio Project
Dory Storms Award Presentation
Tom Davis, Chief Program Officer at Feed the Children, presented the 2014 Dory Storms Award to Dr. Pieter Ernst (accepted by Rachel Hower, Health Advisor at World Relief, on his behalf). Dr. Ernst created the Care Group model, which has now been implemented by at least 23 other nongovernmental organizations in 21 countries. Read his full bio here.
Community Health Systems, Community Health Workers, and mHealth: Insights from each of the 5 Concurrent Session Leaders
Janine Schooley, Improving CHW Performance through Mobile Technology: Measurement, Supervision and Data for Decision Making
Caroline Mbindyo, Mobile Learning Platform to Train and Support Community Health Workers
Alfonso Rosales, Where is the "C" in Health Systems Strengthening?
Dan Irvine, Strengthening Community Groups to Support CHWs
Mary Hennigan, Harmonizing Community-Based Human Resources for Sustainable Health Actions
Working Groups
Community Child Health (CCH)
The CCH Working Group explored the PVO experience with integrated health systems strengthening. They discussed where there is a need for a common conceptual framework that shows community-based and formal/national health systems relationship for effective strengthening. Joseph Petraglia with Pathfinder presented two implementation experiences that illustrated the application of Integrated Systems Strengthening (ISS) in their programs. The first case highlighted a technical approach that encapsulates the key principles of health systems integration and the second case highlighted the challenges faced in bringing the community in the Zone of Interaction in the integration process. Alan Talens with World Renew showed how they used the C-IMCI Framework in their community health program (Local governance and Sustainability Framework for capacity building were added) in a Child Survival Project in Bangladesh to create the People's Institution model. The various linkages of the community health system (CHS) with the formal health system, along with the other C-IMCI framework elements were aimed to increase coverage of interventions, equity and sustainability in the project.
Joseph Petraglia's Presentation
The CCH Working Group also joined with the Nutrition Working Group to explore collaboration efforts to add CMAM (Community Management of Acute Malnutrition) in an iCCM (integrated Community Case Management) package. The Nutrition Working Group shared findings from a recent interagency review of SAM (Severe Acute Malnutrition) treatment through iCCM to determine steps for a possible scale-up process.
Maureen Gallagher's Presentation
Safe Motherhood and Reproductive Health (SMRH)
The SMRH Working Group presented newly awarded USAID projects and Global initiatives that will advance the maternal and newborn agenda. These projects included the flagship MCSP and the Emerging Priority projects for prevention of premature births, pre-eclampsia and post-abortion care. In addition, presentations were given on current global family planning projects. Discussions centered on approaches to global scale-up and how CORE Member Organizations can become involved
For descriptions of all Working Group time, see page 14 of the program booklet.
Lunchtime Roundtables
New Global Initiative Launched to Prevent and Manage Preterm Birth and Low Birth Weight Babies
Carolyn Kruger, Project Concern International
Every year, about 15 million babies are born prematurely and more than 1 million babies die due to complications of pre-term birth. The newly awarded USAID Every Preemie-SCALE (Scaling, Catalyzing, Advocating, Learning, Evidence-driven) is a strategic partnership among PCI (Project Concern International), the Global Alliance to Prevent Prematurity and Stillbirths (GAPPS), and the American Academy for Nurse-Midwives (ACNM) to lead USAID's global effort to reduce newborn mortality by preventing and managing pre-term birth (PTB) and low birth weight (LBW).
Every Preemie-SCALE will scale up evidenced-based and underutilized PTB/LBW interventions with 24 priority countries and four demonstration countries in Africa and Asia by translating evidence into action at and below the national level, increasing capacity and performance for improved service delivery at the health facility and community levels, overcoming bottlenecks to implementation and coverage, and increasing prioritization of PTB/LBW within national and global policies, protocols and initiatives.
CORE Members Working to End Preventable Maternal and Child Deaths in Haiti
Judy Lewis, Departments of Community Medicine and Pediatrics, University of Connecticut School of Medicine
CORE Group is a partner in the new USAID Maternal and Child Survival Program (MCSP). The Haiti USAID Mission requested an assessment from MCSP in mid-August. In mid-September, CORE Board Chair Judy Lewis and Dr. Blami Dao of Jhpiego made a second assessment. The key components of the Haiti MCSP include: national technical assistance to the Ministry of Health (MSPP); a CORE Secretariat for maternal and child health (for knowledge management and sharing); training for health professionals through three existing training hospitals and pre-service education programs in midwifery; three model referral networks in USAID's corridors; and Community Health. Judy Lewis met with 11 of the 20 CORE Group members working in Haiti, and she reported on these meetings and the development of a knowledge sharing secretariat. She and Dr. Dao will also discussed their observations from visits to facilities and communities in the model referral networks. All CORE Members working, or with an interest, in Haiti were invited to join the discussion.
Concurrent Sessions
Improving CHW Performance through Mobile Technology: Measurement, Supervision and Data for Decision Making
Janine Schooley, Project Concern International; Marion McNabb, Pathfinder International; Neal Lesh, Dimagi, Inc.; Alice Liu,
Jhpiego
This session was designed to present various examples, stimulate discussion and excitement about the potential for improving CHW
performance utilizing mobile technology, and help participants maximize their own potential for utilizing mobile technology
in their own work. A "maturity model" was presented which allowed participants to plot their own organization's work in
mobile technology against the model's 5 stages of maturity, cutting across 6 domains from program design to sustainability/
strategic alignment.
Mobile Learning Platform to Train and Support Community Health Workers
Liz Medhurst, Amref Health Africa; Caroline Mbindyo, Amref Health Africa; Noel Ramathal, Accenture
This session provided lessons learned from a cross-sector partnership to design, develop and deliver a sustainable, integrated
mobile learning and community health services platform to empower, train and motivate CHWs and their supervisors. Presenters
discussed Amref Health Africa's "Health Enablement and Learning Platform (HELP)". HELP is an mHealth initiative developed
by a diverse multisectoral partnership that aims to enhance learning, productivity, motivation, and sustainability of CHWs to
improve community health outcomes. Driven by Amref Health Africa, the partnership includes Accenture, Safaricom/Vodafone,
Mezzanine, and the Ministry of Health (MOH) as well as end users.
Where is the "C" in Health Systems Strengthening?
Joseph Petraglia, Pathfinder International; Alfonso Rosales, World Vision US; Eric Sarriot, USAID Maternal and Child Survival
Program; Karen Cavanaugh, USAID; Amalia Del Riego Abreu, Pan American Health Organization (PAHO/WHO); Ngashi Ngongo, UNICEF
There are numerous health systems frameworks, but many structures do not take the community and household aspects into consideration. Thus, institutions and organizations that focus mostly on community work do not have a way to communicate their roles in the overall health systems strengthening efforts. Some PVOs are already addressing the issues on an individual basis. Although helpful, this is still a fragmented approach. This session engaged a panel of speakers in exploring current frameworks and involve participants in discussing the need for a common conceptual/operational framework that shows community- based and national health systems relationship for effective systems strengthening.
Karen Cavanaugh's Presentation
Amalia Del Riego's Presentation
Strengthening Community Groups to Support CHWs
Ram Shrestha, University Research Council; Dan Irvine, World Vision International
Community health workers, professional or volunteer, require support at the community level that is often beyond the capacity of the formal health system workforce. Community participation in and ownership of these programs has been recognized as a critical success factor. Community group CHW program contributions can include supervisory, motivational, representational and integrative functions – all areas that have consistently been identified as weaknesses in CHW programs. Many country strategies have acknowledged this need, and yet capacities to support community groups are minimal.
This session first tested participant perceptions of the potential of community groups to support CHW programming. Then a case study from URC on community group impact was shared. Finally, there was a review of the community management structure framework from the MCHIP Developing and Strengthening Community Health Worker Programs at Scale document and invite feedback on it. More specifically, they looked at the potential of this framework to be further developed in the model of the CHW-AIM tool, and invited participants to participate in a short-term effort to develop this tool.
Harmonizing Community-Based Human Resources for Sustainable Health Actions
Mary Hennigan, Catholic Relief Services; Girija Sankar, Global Health Action; Lauren Van Enk, Institute for Reproductive
Health, Georgetown University; Kristen A. Cahill, Concern Worldwide
Resource-poor settings rely on volunteers and unpaid or minimally paid workers to link households with the formal health system. This panel used examples from Haiti, Sierra Leone and Rwanda to explore how international NGOs and internationally funded donor projects can support communities and health systems to build a robust and sustainable work force of volunteers/or paid workers to link communities with the formal health system. Representatives from Georgetown University's Institute for Reproductive Health, Concern Worldwide and Global Health Action shared their experiences in harmonizing community-based human resources. Using a set of reflection questions, participants in the session developed a set of critical considerations for external organizations to draw upon when developing community-based health volunteers.
---
Friday, October 17, 2014
Ensuring Equity for NCDs in Women's Health Throughout the Life Course
Knowledge Exchange Roundtable Discussions
Addressing Cervical Cancer/HIV Comorbidity in Zambia: Integrated Mobile HCT and Cervical Cancer Screening and Treatment
Exercise is Medicine: Transforming the Lives of Women and Girls
Insights from 10,000 Women on Impact of NCDs
NCD Child
NCD+: Sparking a Global Conversation about NCDs
Meeting Women's Needs in NCD Treatment and Prevention
NCD Screening and Care Integration
Health System Strengthening and Gender Integration
Panel I: Community Education and Mobilization
Moderator: Jeff Meer, Public Health Institute; Presenters: Sally Cowal, American Cancer Society; Patricia Lane, American Heart Association; Heather White, PSI
This panel:
Described community-based prevention efforts for NCDs targeting women and families, with particular focus on low/middle income countries (LMIC).
Identified at least one approach to integrate and improve NCDs education for women across the life course.
Identified effective advocacy strategies applicable for the local or for the community level, with particular focus on LMIC.
Panel II: Integrating NCDs into Clinical Services
Moderator: Silvana Luciani, Pan American Health Organization; Presenters: Ricky Lu, Jhpiego; Peter Lamptey, FHI 360; Helen McGuire, PATH; Gene Bukhman, Partners in Health
This panel:
Described new innovations in clinical care and control of NCDs in women, with priority focus on the efforts of NGOs working in low and middle income countries (LMIC).
Identified effective program interventions that can be integrated into existing women's health platforms (maternal health, family planning, PEPFAR, etc).
Defined critical steps to build capacity at national policy level, and within the national clinical workforce.