Conference Overview
The 2019 Global Health Practitioner Conference on May 6-9 in Bethesda, Maryland, USA welcomed 332 implementers, academics, donors, private sector, and other community health advocates from over 14 countries representing over 107 organizations to explore the dynamic and ever-evolving profile of partnerships existing between different stakeholders working to advance community health at various levels of policy and implementation. The conference also highlighted different innovations for community health work, from technology to methodologies and processes. The objectives were:
EXAMINE the successful elements that contribute to meaningful partnerships for results at the community, national, regional and global levels
SHARE innovative health models that can be scaled; determine how as a community we can address gaps in scaling up known evidence-based models
CATALYZE plans for consortium building, technical capacity building and strategic focus for improved community health, in a cross-sectoral manner
Session Presentations: Monday | Tuesday | Wednesday | Thursday
New Information Circuits | Poster Session
Program Booklet | Conference Report (upcoming!)
---
Keynote & Innovation Speakers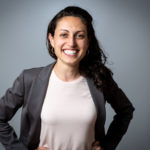 Sasha Fisher, Co-Founder and Executive Director, Spark MicroGrants
Sasha Fisher is the co-founder and executive director of Spark MicroGrants and part of the inaugural class of Obama Fellows. Spark supports emerging Governments and leading civil society to develop inclusive democratic processes across West, East Africa and beyond. Spark has developed a streamlined village planning process paired with a seed grant that equips families to drive local change, such as through launching a farm to improve food security or a school for the children. Since 2010 Spark has enabled over 200 villages across six countries to launch local initiatives, increase female and youth participation in civic life, and advocate to local government. 94% of Spark partner villages continue to meet and take action together. Sasha holds a BA from the University of Vermont in Studio Art and a self-designed major in Human Security; a paradigm for development that recognizes the rising legitimacy of non-state actors in securing basic human needs.
Mario Merialdi, Senior Director, BD Global Health
Dr. Mario Merialdi is tasked to help lead the maternal and newborn health strategy and establish BD's technologies and market position in this important area of unmet health need. He works closely with the BD's Medical Affairs function, BD's geographic regions and with the Greater Asia R&D organization to advance plans for clinical trials and development of the BD Odon Device. Dr. Merialdi joined BD in 2014 from the World Health Organization (WHO), where he most recently held the position of Coordinator in the Department of Reproductive Health and Research. Dr. Merialdi achieved his medical degree at Parma University, Italy and subsequently obtained a Master of Public Health and PhD in International Health from the Bloomberg School of Public Health at Johns Hopkins University. In 2001, Dr. Merialdi joined WHO in the Department of Reproductive Health and Research, as a Medical Officer.
Pre-Conference Workshops
Alessandra Aresu, Inclusive Health Policy Lead, Humanity & Inclusion
Dr. Alessandra Aresu is a gender and disability inclusive health specialist. She currently works at Humanity & Inclusion (formerly Handicap International – HI) as Inclusive Health Policy Lead. Before taking on this global position, Dr. Aresu worked as Country Director of the HI China Program (2013 to 2017). From this position, she led HI's action at the country level on Sexual and Reproductive Health and Rights (SRHR), Mental Health, Gender Based Violence (GBV), and Rehabilitation. Prior to 2013, Dr. Aresu worked as post-doctoral research fellow and advisor on SRHR, GBV and comprehensive sexuality education for INGOs, UN agencies and academic institutions in Italy, Haiti, China and the UK. She is the author of several articles and book chapters on these topics. Dr. Aresu is a co-chair of CORE Group's Disability Inclusive Health Technical Advisory Group.
Leia Isanhart, Senior Technical Advisor, Health, Catholic Relief Services, @CRSExpertise
As the Senior Technical Advisor for Health at Catholic Relief Services (CRS), Leia Isanhart serves as the coordinator for CRS' global partnership with Special Olympics International to expand health access for people with intellectual disabilities. Over the past 12 years, Leia has worked in various technical and management roles with CRS on HIV treatment, SGBV, home-based care programs in Tanzania, Rwanda, Zambia, and Benin. She served in Peace Corps in Burkina Faso and holds an MPH in Behavioral Sciences and Health Education from Emory University's Rollins School of Public Health.
Zinayida Olshanska, Disability inclusion Advisor and Programme Manager, Light for the World Netherlands
Zinayida Olshanska is disability inclusion advisor and program manager at Light for the World Netherlands. She holds master's degree in Comparative Women's Studies in Culture and Politics (Utrecht University, the Netherlands) and advanced master's in International Development (Radboud University Nijmegen, the Netherlands), and has considerable experience in promoting rights of marginalized groups in the field of inclusive education, employment and healthcare. Zina has been working in the development sector for eight years, four of which she spent in Asia and Africa working for diverse local organizations, focusing on empowerment initiatives. In her role at Light for the World, Zina works as program manager of two multi-country programs in Rwanda, Ethiopia, Kenya and Mozambique aimed at catalyzing change in the vocational education, labor market and healthcare systems.
Andrea Pregel, Program Advisor, Social Inclusion and Disability, Sightsavers
Andrea Pregel is a development professional with experience in disability inclusion, gender mainstreaming, inclusive education and inclusive health across South Asia and Sub-Saharan Africa. He holds an Erasmus Mundus Joint MA/Mgr in Inclusive Education from the University of Roehampton in London (UK), the University of Oslo (Norway) and Charles University in Prague (Czech Republic). At Sightsavers, Andrea has technical oversight of the inclusive health program portfolio. As part of his role, Andrea provides technical leadership and coordination to Sightavers' inclusive health programs in Bangladesh, Pakistan, Mozambique, Malawi, Nigeria and Tanzania; he is also chair of Sightsavers' Inclusive Health Task Team and member of the Disease Management and Disability Inclusion working group of the Neglected Tropical Disease NGO Network. In the past, Andrea has conducted research within the Deaf community in Malaysia, and worked in educational programs in Italy, Iceland and Nepal.
Alfonso Rosales, Maternal and Child Health Senior Technical Advisor, World Vision US
Dr. Alfonso Rosales is the World Vision US Maternal and Child Health (MCH) senior advisor since 2012. Prior to this move, he worked at field level in African, Asian and Latin American countries, as well as headquarters positions with several international organizations in the areas of development, humanitarian as well as emergency response to epidemics. His work has gravitated around the strengthening of community health platforms to deliver maternal and neonatal interventions for hard to reach communities in rural settings and in fragile state contexts. Dr. Rosales has published several peer-review journals and presented at international health conferences on strengthening health systems to provide essential health coverage among hard to reach populations of women and children. Since 2001, he has been collaborating with the CORE group, where he has served on several working intiatives including member of the board of directors, and co-chair of the IMCI working-group and co-chair of the Health System Strengthening Working Group. Dr. Rosales graduated in medicine from the National University of El Salvador and received his Masters of Public Health and Tropical Medicine from Tulane University at New Orleans.
Catharina (Ineke) Wesseling, Senior Consultant of Epidemiology to LIN and Professor Emeritus at the Karolinska Institutet (Sweden), La Isla Network (LIN) and Consultant to PAHO
Catharina (Ineke) Wesseling graduated as a physician at the University of Costa Rica and obtained a PhD degree in occupational and environmental epidemiology at the Karolinska Institutet, in Sweden. She worked for more than 25 years at the Central American Institute for Studies on Toxic Substances (IRET) of the Universidad Nacional (UNA) in Heredia, Costa Rica, where she coordinated the Health Section of IRET. Her main expertise is related to pesticides and the Mesoamerican nephropathy. Between 2003 and 2013, she was the Regional Director of the Central American Program on Work, Environment & Health (SALTRA), which she initiated international research collaboration on chronic kidney disease of unknown origin in Central America. Currently, Catharina is a member of the LIN team and a researcher affilitated to the Institute of Environmental Medicine of the Karolinska Institutet in Stockholm, Sweden, while continuing research in Central America. She as (co)authored 130 peer reviewed international publications, book chapters and monographs.
Plenary Sessions
Tara Hogan Charles, Associate Director, Global Government Relations & Public Policy, The Procter & Gamble Company
Located in Washington, DC, Tara Hogan Charles is responsible for helping The Procter & Gamble Company (P&G) navigate the legislative and public policy landscape covering a broad portfolio including advertising, digital marketing, intellectual property, brand protection, healthcare, privacy, cybersecurity, and corporate social responsibility. Prior to joining the Government Relations team, Tara worked for eleven years in P&G's Legal Division in Cincinnati, OH. Tara served as Senior Counsel to the Global Antitrust and Trade Relations group, focusing on promotion and pricing policies and antitrust analysis, and to the Global Transactions team responsible for acquisitions and divestitures. As Legal Counsel Tara advised several billion-dollar brands on advertising and contract matters. Tara received her BA in Political Science and German from Agnes Scott College, and her JD from the University of North Carolina at Chapel Hill.
Sam Gwer, Afya Research Africa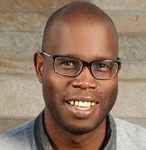 Sam is the co-founder and team leader of the hybrid entities: Afya Research Africa and Ubuntu Health Limited. He leads the development and operations of the Ubuntu-Afya network of medical centres which target under-served communities in rural Kenya. He is also involved in clinical and health systems research and programmes in the region. He has a doctorate from University of Amsterdam and is a member of the Royal College of Paediatrics and Child Health.
Scott Higgins, Director, Merck for Mothers
Scott Higgins is an accomplished business executive with over 25 years of experience in the healthcare industry with a focus on Corporate Responsibility. As the Director, Merck for Mothers, he leads strategy and execution for Merck's $500MM initiative to ensure that no woman dies while giving life. His responsibilities include project and portfolio management, financial management, and oversight over portfolios related to evidence generation and innovative finance approaches. Prior to his current role, Scott has served in leadership roles in Active Pharmaceutical Ingredient (API) chemical manufacturing, environmental control operations, strategic sourcing, and process improvement.  Scott led the Merck/Schering-Plough merger efforts to deliver savings of over $600MM. Scott is a Board Member of the Aspen Management Partnership for Health.  He earned a degree from Bucknell University and is a certified Lean Six Sigma Master Black Belt.
Caroline Quijada, SHOPS Plus Project, Abt Associates
Caroline Quijada is a Principal Associate at Abt Associates and an expert in family planning and reproductive health with particular focus on private sector approaches. She has over 20 years of experience designing, implementing, and managing complex health projects throughout Africa, Asia, and Latin America. As Deputy Director of Sustaining Health Outcomes through the Private Sector Plus (SHOPS Plus) Project – a $150m project that aims to increase the use of priority health services through the strategic expansion of private sector approaches – Ms. Quijada is responsible for shaping and ensuring the technical quality of the project's broad range of technical activities.  Her technical expertise includes public-private engagement, total market approaches, provider networks and franchises, quality improvement, and market-based approaches with an emphasis on supporting innovative social enterprises focused on delivering health services to the poor.
Janine Schooley, Senior Vice President, Programs, Project Concern International
Janine Schooley, MPH has spent the last 30+ years in senior leadership positions with two San-Diego-based global non-profit health and development organizations: Wellstart International from 1985-2000 and Project Concern International (PCI) since October 2000.  While Janine's MPH was focused on maternal and child health, she has become a multi-sectoral specialist in non-profit leadership, with an emphasis on program design and management of comprehensive, community program-driven programs. At PCI, she ensures maximum sustainable impact of programs in 14 underdeveloped countries and the US/Mexico Border Region. Since 2007 she has been a faculty member at the Middlebury Institute of International Studies where she teaches a graduate course on social and behavior change.  Ms. Schooley served as Secretary of the Board of Directors of the CORE Group from 2002-2011 as well as Co-Chair of the HIV/AIDS Working Group. She is again on the Board of CORE Group as of 2014.
Rob Tashima, Vice President and Head, VilCap Innovations
As the Vice President and Head of VilCap Innovations at Village Capital, Rob Tashima leads R&D around supporting inclusive entrepreneurship. Village Capital is a global seed-stage fund that finds, trains and invests in entrepreneurs working to solve real world problems – from health to agriculture to clean energy. Before joining Village Capital, Rob served as head of analysis for the Africa practice at an emerging markets research consultancy, working with public and private sector stakeholders in Middle Eastern and African markets on primary source data collection related to investment and business environment issues. Prior to that, he lived in the Middle East, analyzing investment attractiveness in Kuwait, Jordan and Tunisia, and worked as a legislative aide at the California State Assembly. He holds an MSc from the London School of Economics, a CEP from the Institut d'Etudes Politiques in Bordeaux, France, and a BA from UC Berkeley.
Myroslava Tataryn, Disability Rights Program Officer, International Human Rights Program, Wellspring Philanthropic Fund
Myroslava Tataryn has dedicated the past 15 years to ensuring access to health services and humanitarian assistance for people with disabilities worldwide. Since May 2018, Myroslava has worked as the Disability Rights Program Officer for Wellspring Philanthropic Fund, a foundation that supports the realization of human rights and social and economic justice for all people. Its work is dedicated to expanding the voices, dignity and interests of the most marginalized and vulnerable communities, including women, children, people living in poverty, people of color, people with disabilities, LGBT people, and people affected by armed conflict and mass atrocities.  Myroslava draws on her various experiences in disability rights advocacy, inclusive service provision, and philanthropy to speak to how partnerships with people with disabilities and their representative organizations are crucial for improving the accessibility and inclusivity of community health systems and services.
Concurrent and Catalyst Sessions
Susan Abdel-Rahman, Professor and Section Chief, Children's Mercy Hospital
Susan M. Abdel-Rahman, Pharm.D. is a Professor of Pediatrics (UMKC-School of Medicine), Director of Health Care Innovation (Children's Research Institute), Section Chief (Children's Mercy), and Program Director for a T32 funded Clinical Pharmacology Fellowship (Children's Mercy).  Dr. Rahman completed undergraduate and graduate school at Rutgers University and a post-doctoral fellowship at Ohio State University.  She has been involved in translational and clinical research for nearly 20 years with grants/contracts from the NIH, U.S. FDA, WHO, CDC, NEA, Pharmaceutical Industry and Private foundations. Dr. Rahman leads a drug discovery program, is developing precision therapeutics software, and has developed three medical devices the first of which was cleared by the FDA in 2015.  Dr. Rahman is also an active clinician. She chairs the Drug Utilization Review Board for the state of Missouri's Medicaid program and is President-Elect for the American Society of Clinical Pharmacology and Therapeutics.
Smisha Agarwal, Assistant Professor, Frontline Health Project
Dr. Smisha Agarwal is an Assistant Professor in the Department of International Health at the Johns Hopkins Bloomberg School of Public Health. Her research advances maternal and child health through the innovative use of digital tools for clinical decision-support and the use of predictive analytics-based algorithms to improve quality of care, largely focused in Kenya, Uganda, Tanzania, Haiti, Bangladesh and India. Over the last decade, she has developed methods to evaluate the impact of health programs that employ mobile tools and led a series of Cochrane reviews commissioned by the WHO to develop global guidelines on digital health. Dr. Agarwal serves as a technical advisor to the WHO on developing global guidelines for digital health and global advisory panels to strengthen health management information systems in low-and-middle income countries. She has an MPH and MBA from Johns Hopkins, and a PhD from the University of North Carolina, Chapel Hill.
Ahmed Ahrale, National Secretariat Director, CORE Group Polio Project Horn of Africa (Kenya and Somalia)
Ahmed Ahrale has more than 20 years of humanitarian and development experience working with communities in Kenya and Somalia focusing on humanitarian assistance/emergency programming, public health, and community empowerment. His professional expertise is in leadership and health system strengthening, program planning, and management. As the National Secretariat Director for CORE Polio Project Kenya/Somalia, he provides technical leadership to all aspects of planning and implementation in Kenya and Somalia and provides support to CGPP secretariats in South Sudan and Ethiopia. He maintains the project's relationships with key partners including the Ministries of Health for Kenya and Somalia, USAID, UNICEF, WHO, and Rotary International. Ahmed's previous experience in the public sector was as Chief Nursing Officer at Garissa Provincial General Hospital, Kenya. Ahmed has two degrees in nursing and is completing his MPH from the University of London School of Hygiene and Tropical Medicine.
Mohammed Ali, Public Health and Nutrition Specialist, Catholic Relief Services
With over 15 years work experience in community and facility-based MNCH and Nutrition programming in and outside Ghana, Mohammad Ali is currently the technical lead for health programs of CRS Ghana. Mohammed has extensive experience in with Ministry of Health in health and community system strengthening in support programming in areas such as maternal, newborn and child health, HIV/AIDS as well as Neglected Tropical Diseases. Mohammed has successfully led the design, implementation and management of several health and nutrition programs funded by USAID, Global Fund, UNICEF, WFP, Bill & Melinda Gates and Hemsley Charitable Trust. He holds Master of Public Health (Netherlands), MSc. Nutrition and Dietetics (Ghana) and BSc. Community Nutrition (Ghana).
Cynthia Bauer, Founder and Executive Director, Kupenda for the Children
Cynthia Bauer's work as a wildlife biologist brought her to Kenya, where she was inspired to start Kupenda for the Children nearly 20 years ago. She was particularly motivated to do something to help children with disabilities after discovering that she might have been killed if she had been born in Kenya because she was born without her left hand. Cynthia has over 10 years of experience as a wildlife biologist with multiple nonprofit and government agencies, which provides her with an understanding of the biology related to many disabilities and the skills to manage this growing organization. She has also taught biology for over a decade, which gives her insight into education systems similar to those in which Kupenda works and helps her present difficult concepts as part of Kupenda's disability trainings. Cynthia has a master's degree in Biology and Ecology and a bachelor's degree in Wildlife Conservation.
Donald H. Bauman, Jr, Chief Executive Officer, Isabel Healthcare Inc.
Donald H. Bauman, Jr joined Isabel in April 2010 and brought with him more than 30 years of experience in healthcare software sales and marketing activities. In his recent tenure in healthcare safety solutions, Mr. Bauman has served as vice president of sales and marketing for InformMed, a provider of innovative medication safety solutions, LMS Medical, a leading provider of obstetrical decision support solutions, and Cereplex Inc., an early stage market innovator in automated infection prevention solutions. He currently serves on the board of Better Day Health, an innovative Electronic Medical Records company and advises several other start-up organizations.  His experience includes direct sales, numerous area and national sales leadership roles, product marketing and partnership development at Premier, Inc., Bridge Medical, McKesson, CliniCom and Community Health Computing. Mr. Bauman holds a Bachelor of Science from the University of Michigan.
Joy Noel Baumgartner, Assistant Professor of Global Health and Director, Evidence Lab, Duke University
Dr. Joy Noel Baumgartner, is a public health practitioner and health services researcher with 20 years of experience working in low-resource settings to strengthen the delivery of maternal and child health, HIV, reproductive health, and mental health services. Her projects have included working with Ministries of Health across sub-Saharan Africa to develop, test, and scale health services interventions with a focus on services integration and meeting the health needs of adolescents. Dr. Baumgartner has a master's degree in Social Work from the University of Wisconsin at Madison, a PhD in Maternal and Child Health from the University of North Carolina at Chapel Hill, and she completed a postdoctoral fellowship in Psychiatric Epidemiology at Columbia University.
Ben Bellows, Research Associate, Frontline Health, Population Council
Dr. Ben Bellows leads Population Council research on frontline health workers, health information systems, and digital health innovations. In 2009, he joined the Council in the Kenya office to direct a five-year initiative evaluating reproductive health vouchers on service uptake, quality, costs, and sustainability in East Africa and South Asia (2009–14). More recently from Zambia, he represented the Council on the USAID Evidence Project (2015-2018) and as a principal investigator for Council studies conducted with UNFPA. Now in Washington DC, Dr. Bellows is the Council's technical lead on the Frontline Health initiative guiding implementation research, metrics validation, and technical assistance to the USAID Integrating Community Health program. Dr. Bellows is also a co-founder of Nivi, a US technology company scaling a consumer-facing digital health platform for engagement, conversation, and action. He has co-authored more than 40 scientific papers and holds a PhD in epidemiology from University of California, Berkeley.
Cristina Bisson, Director of Health Systems Strengthening, Global Health Division, RTI International
Ms. Cristina Bisson has 20 years of experience leading global health programs. Her health sector technical areas of focus include maternal, newborn, and child health (MNCH) and family planning, HIV, and non-communicable diseases. Mrs. Bisson has lived in Vietnam, Senegal, and Ethiopia, and Burkina Faso, and has led multi-million-dollar projects in HIV, MNCH, and malaria. She also built expertise in health systems strengthening, integrated service delivery, advocacy and public health policy, quality improvement, strategic planning, and training design. Bisson holds a MPH from George Washington University and is a registered nurse (BSN).
Maureen Black, Distinguished Fellow, RTI International
Dr. Maureen Black, PhD, is trained as a developmental/ pediatric psychologist, with a Ph.D. in psychology from Emory University and a fellowship at the Neuropsychiatric Institute at UCLA. Her expertise is in the intersection of nutrition and child development. She directs an interdisciplinary clinic for children with failure-to-thrive and has led intervention trials among children with nutritional deficiencies, food insecurity, HIV, poverty, and risk of obesity, conducted in low- and middle-income countries (Bangladesh, India, Guatemala, and eSwatini) and in low-income communities of Maryland. Dr. Black has served on multiple local, national, and international organizations on child development topics, including UNICEF, WHO, and the World Bank Group.
Charlotte Block, Technical Specialist, Nutrition/Resilience, NCBA CLUSA
In her current role, Charlotte Block advises on business development and program implementation of nutrition-sensitive interventions. Recently she consulted with the World Bank on an upcoming publication looking at the impacts of policy on obesity in low- and middle-income countries.  She has been Technical Director of nutrition at ACDI/VOCA, providing technical assistance on nutrition-sensitive agriculture, value chain, and market system projects, served as Senior Program Manager at the International Food Policy Research Institute (IFPRI) on its Agriculture for Nutrition and Health (A4NH) research project, managed nutrition and NCD programs for Project HOPE and worked across sectors at Mercy Corps. Charlotte is a registered dietitian who began her career as a pediatric diabetes educator and holds an MSc degree from Tufts Friedman School of Nutrition.
Lydia Bologna, Communications Technical Advisor, CORE Group Polio Project
Lydia supports innovation and documentation of the CORE Group Polio Project (CGPP) best practices and lessons learned to promote the project's behavior change strategies of polio eradication in Ethiopia, India, Nigeria, South Sudan, Kenya, Somalia, and Uganda.  Prior to her role with CGPP, she managed an education program in Chicago and has worked with health programs at the American Academy of Pediatrics and the African Housing Fund in Nairobi.  For several years, she worked as a newspaper reporter. Lydia has a master's degree in public services management from DePaul University and a journalism degree from Michigan State University.
Amberle Brown, Program Advisor, Health & Nutrition, World Relief
Amberle Brown is a technical advisor for Health & Nutrition and the Disability Inclusion Point Person at World Relief.  She provides technical support to World Relief's family-centric health and nutrition portfolio at the global level, including integrated nutrition, HIV, and reproductive, maternal, newborn, child, and adolescent health (RMNCAH) programs focusing on behavior change and community engagement. After becoming legally blind in 2012, Amberle became passionate about ensuring that people with disabilities are included and empowered in all development programs and has since worked with World Relief to engage disability across all sectors, including health, economic, and social development. Amberle holds a Master of Science in Nursing and Master of Public Health from Johns Hopkins University with concentrations in Public Health Nursing and Global Health and a Bachelor of Science in Nursing from Texas Christian University.
Sarah Butler O'Flynn
Sarah has worked with Save the Children for ten years. She joined as part of the SC team in Darfur, Sudan where she managed the emergency nutrition program in 5 locations. She then transitioned to take on the Health and Nutrition Advisor role with Save the Children's office in South Sudan. Since 2010, Sarah has been based in the SCUS Headquarters office focusing on humanitarian nutrition.
Jessica Charles, Development Director, Kupenda for the Children
Jessica Charles is as a global health professional with more than 15 years of experience as a project manager, educator, and communications specialist. She lived in China and Botswana for three years managing health and education projects and has supported field teams in more than 20 developing nations implementing USAID, CDC, PEPFAR, DFID, and privately-funded projects. Jessica holds a master's degree in Public Health and a bachelor's degree in Writing. As Kupenda's Development Director, Jessica is responsible for increasing operational efficiency, program monitoring and evaluation, engaging new donors, developing and implementing strategic fundraising plans, and expanding the organization's capacity.
Marcie Cook, Vice President, Social Enterprise, Population Services International
Previously serving as Regional Director of Asia and Eastern Europe at PSI, Marcie Cook provided overall strategic guidance for the region's seventeen countries with an annual operating budget of $100 million. Marcie has experience working to support health markets in countries across Central and South East Asia and Africa. Before joining PSI, she held positions at the Institute for Media, Policy and Civic Society, the Story Workshop Educational Trust, University of Malawi and IBM, Canada LTD. Marcie holds a master's in global affairs with a concentration in international business from New York University.
Ryan Derni, CARE
Ryan Derni is a Senior Technical Advisor in CARE's Sexual and Reproductive Health and Rights (SRHR) team based in Atlanta. Ryan has over 14 years of global health and international development in the public, private and NGO sectors. He currently manages the learning Exchange for Adaptation and Exchange (LEAD) program, an initiative that adapts and scales evidence-based SRHR innovations across the CARE confederation. Ryan holds a MPH in Global Health with a concentration in Sexual and Reproductive Health from Emory University.
Rachel Deussom, Technical Director, HRH2030 Program, Chemonics International
As a systems thinker and human capitalist, Rachel Deussom is a health workforce expert with 15 years of experience focusing on community health, mHealth, HIV/AIDS, and maternal and child health. She has led teams and provided technical and/or operations support across Africa and Asia, contributing to USAID, World Bank, and Gates-funded initiatives. Ms. Deussom has developed tools and conducted interventions for HRH strengthening for pre-service education, retention, productivity and performance, community engagement, supply chain management, gender, and sustainable financing. She also held an Adjunct Faculty position at George Washington University and is a trained doula. Ms. Deussom has a B.A. from Georgetown University and an MSc in Global Health from the Harvard T.H. Chan School of Public Health. She is committed to ensuring people around the world access health workers in order to live healthier, more productive lives.
Rina Dey, Development Communication Specialist, CORE Group Polio Project India
Rina Dey is a development communication specialist with more than 28 years of experience on maternal & child health, HIV/AIDS, Routine Immunization and Polio eradication programs in India and African countries. She has a deep understanding and experience in developing communication strategies, tools and capacity building initiatives for various projects and audiences. She has worked with CARE International DFID, UNICEF, WHO, TCIF UHI and currently working with CORE Group Polio Project in India. She has provided communication and training support to NGOs in India, Nigeria, South Sudan, Ethiopia and Kenya for polio eradication. She has a master's in journalism and mass communication and a graduate in Applied Art. She resides in New Delhi, India.
Deb Discenza, CEO/Publisher of PreemieWorld
Deb Discenza is the CEO/Publisher of PreemieWorld an educational products company for parents and professionals in the preemie community.  She is also the co-author of The Preemie Parent's Survival Guide to the NICU and is a regular columnist for Neonatal Network Journal, Neonatal Intensive Care, Neonatology Today and the Council of Neonatal Nurses' newsletter.  She founded and runs the Inspire Preemie Community which now has over 46,000 members worldwide.  She is also a founding member of the Preemie Parent Alliance and the National Coalition for Infant Health
Mychelle Farmer, Chief Medical Officer, Advancing Synergy, Chair, NCD Child
Mychelle Farmer is a pediatrician with a public health background and sub-specialty training in adolescent medicine. She is the current Chair of the NCD Child Governing Council, and she serves as the Ambassador-at-Large for the International Association for Adolescent Health. Mychelle is an active member of the American Academy of Pediatrics and the Society for Adolescent Health and Medicine. She serves as a member of the World Health Organization's Civil Society Working Group on NCDs.  She has considerable experience in global adolescent health programming, with a focus on the integration of NCD screening and prevention into primary care and community-based settings. Currently, Mychelle is the Chief Medical Officer for Advancing Synergy, an organization that seeks to improve access to technology and research for the prevention and control of NCDs. She has a strong commitment to health services that are culturally relevant and technically excellent.
Paul Freeman, Independent Consultant, Department of Global Health, University of Washington, Seattle
Paul Freeman DR PH (Hopkins), MBBS, MHP(ED) MPH (TH) is an independent consultant affiliated with the Department of Global Health, University of Washington. He has over 45 years of experience in the design, management, implementation, monitoring and evaluation of health programs and projects especially in primary health care, child survival and malaria control in 14 developing countries and for deprived indigenous populations in developed countries. He has designed and implemented human capacity building from national and university to community levels. He is Co-director and one of the authors of the Comprehensive Review of the Evidence Regarding the Effectiveness of Community-based Primary Health Care in Improving Maternal, Neonatal and Child Health published in the Journal of Global Health. Volume 7, issue 1. 2017.
Allison Annette Foster, Vice President, WI-HER
Allison Annette Foster brings over 20 years of experience in international development with significant expertise in the education, health, and trade sectors.  Allison spent 10 years with the Pan-American Health Organization, where she was a Regional Advisor for Latin America and the Caribbean, and eight years working in health human resources and health systems with IntraHealth International and University Research Corps, with a depth of experience at the community level.  Allison now serves as Vice President to WI-HER, Women Influencing Health, Education, and Rule of Law.  Allison has served on numerous research project advisory boards and has published in several peer reviewed journals. Currently, Allison is the co-chair of CORE Group's Monitoring and Evaluation Working Group and leads a health system workstream analysis on social accountability.
Grace Funnell, Associate Director, Nutrition & Health, Action Against Hunger US
Grace Funnell is a global public health practitioner, with 10 years of experience in program design and implementation of global maternal and child health and, nutrition programming. She has an MPH from Tulane University School of Public Health, with a concentration in Global Maternal and Child Health. Grace has provided in-country technical support and leadership in nutrition programs and initiatives in Africa, Asia and Latin America. In her current role, she leads the nutrition and health team in the development and implementation of nutrition interventions and initiatives. Prior to joining Action Against Hunger in 2018, Grace was the Regional Technical Advisor for Catholic Relief Services' central Africa Region, and prior to that she worked with UNICEF Liberia. She has also worked with Mercy Corps and served on the REACH Secretariat in Rome with the World Food Program. Grace is also a member of the No Wasted Lives Executive Committee.
Tamara Goldschmidt, Business Development Lead, BAO Systems
Tamara Goldschmidt is a global health specialist with over 9 years of experience at the intersection of health and technology. She has a background in health information systems design, implementation, and evaluation in Africa and the Americas. As the Business Development Lead at BAO, she builds strategic partnerships to drive impact.
Juliet Harris, Program Officer, Health and Early Childhood Development, Aga Khan Foundation USA
In her current role, Juliet Harris coordinates resource mobilization efforts for health and ECD initiatives. She also manages a portfolio of grants to ensure compliance and technical quality. Formerly, she worked in strategy, partnerships, and administration for the Strategic Development and Communications department at FHI 360. Prior to this, she worked at Global Communities (formerly CHF International), coordinating proposal development and recruitment. Juliet holds a bachelor's degree in International Relations and International Development from Tulane University and is fluent in French.
Lara Ho, Deputy Director, Health Unit, International Rescue Committee
Lara Ho, PhD, RN, joined the International Rescue Committee (IRC) in July 2007, working in Tanzania, Côte d'Ivoire, DRC, and Switzerland. She is currently based in Washington, DC as the Deputy Director of the IRC's Health Unit, managing a team that supports programming and research in environmental health, nutrition, reproductive health, and primary healthcare for populations affected by crisis. Lara was a Peace Corps Volunteer in Mongolia and a Fulbright Scholar in Canada where she worked with First Nations communities on community-based diabetes prevention. She holds a Bachelor of Arts in History and Science from Harvard and Radcliffe Colleges, a BS in Nursing from Johns Hopkins University, and an MHS and PhD in International Health from Johns Hopkins Bloomberg School of Public Health.
Caroline Johnson, Maternal & Newborn Health Policy Researcher, Frontline Health Project, Population Council
Caroline Johnson is a Maternal and Newborn Health Policy Researcher at Population Council in Washington D.C. and a Global Health Corps fellow. She has worked internationally, in Latin America and the Caribbean, and domestically, supporting projects in Sub-Saharan Africa and Southeast Asia, in maternal, newborn, child, and adolescent health conducting data analysis, implementing research, and developing knowledge products for a wide range of stakeholders, from national policymakers to global advocacy partners. Passionate about increasing women's leadership opportunities in public health, Caroline co-founded the Columbia Emerging Women's Leadership student organization before graduating with her Master of Public Health from Columbia University Mailman School of Public Health with foci in the social determinants of health and global health. She holds a Bachelor of Social Work from The Catholic University of America.
Kaja Jurczynska, Palladium
Kaja Jurczynska is a demographer at Palladium, where she contributes to the family planning/reproductive health portfolio. She specializes in demographic and health modeling, most recently having led the development of the Family Planning – Sustainable Development Goals model. She also provides technical and subject matter support in the areas of policy design, assessment, and revision, advocacy, data collection and analysis, and the execution of in-country model applications.
Justine Kavle, Nutrition Team Lead, USAID's flagship Maternal and Child Survival Program, PATH
Dr. Justine Kavle is the Nutrition Team Lead for USAID's Maternal and Child Health Program (MCSP). She has 15 years of program design and implementation experience, including the generation and use of evidence to inform on nutrition programming in low and middle-income countries. Prior to MCSP, on USAID's flagship Maternal and Child Health Integrated Program (MCHIP), she served as principal investigator of a study examining factors associated with child stunting and overweight in Egypt. Dr. Kavle has also provided technical advising and guidance on maternal and child anemia and vitamin A supplementation programming with Helen Keller International, UNICEF West and Central Africa and World Vision. Dr. Kavle received both her PhD in Human Nutrition and an MPH from the Johns Hopkins University Bloomberg School of Public Health, Department of International Health, Division of Human Nutrition.
Walter Kerr, Chief of Staff, Zenysis Technologies
Walter Kerr is Chief of Staff at Zenysis Technologies, where he directs much of the company's partnership, government relations, and strategy work. Prior to joining Zenysis, Walter was a Foreign Service Officer with the US Department of State, where he served three overseas tours, including in Brazil and China.
Neena Khadka, Newborn Health Team Lead, USAID's flagship Maternal and Child Survival Program, Save the Children
Dr. Neena Khadka is a Senior Newborn Health Advisor with Save the Children, where she currently serves as the Newborn Health Team Lead on USAID's Maternal and Child Survival Program (MCSP). Over the course of her career, she has worked extensively with global and country-level partners to test and scale-up facility- and community-based maternal and newborn health interventions. Prior to her work on MCSP and USAID's flagship Maternal and Child Health Integrated Program (MCHIP), Dr. Khadka provided technical leadership and managerial support to several national-level programs in her home country of Nepal. She supported the Department of Health Services to conduct a rapid assessment of neonatal health and programming that informed the development of Nepal's national Community Based Newborn Care Package. Dr. Khadka served in the Ministry of Health staff in Nepal for nearly 15 years, and spent a decade in clinical pediatric practice, including more than six years in neonatal intensive care.
Karen Kirk, Research Coordinator, Population Council
Karen R Kirk, MPH is a research coordinator for the Maternal and Newborn Health team at the Population Council. Over the last four years, she has worked on social and behavioral research projects related to increasing access to prevention, detection and management of pre-eclampsia/eclampsia, overcoming barriers to fistula care, and pilot testing the DHIS2 app with CHWs. Ms. Kirk is experienced in mixed-methods study design, qualitative analysis and implementation research predominantly in sub-Saharan Africa. She holds a Master of Global Public Health from Boston University and a bachelor's degree from Davidson College in French.
Laurie Krieger, Senior Advisor, The Manoff Group
Laurie Krieger, a public health anthropologist, is the Senior Advisor, Health and Social Science at The Manoff Group. She received her Ph.D. in anthropology with minor in epidemiology from the University of North Carolina at Chapel Hill. Her doctoral dissertation, which focused on family planning method use, gender and sex in metropolitan Cairo, expanded normative theory; she has been working in global health on cultural and social change, behavior change, normative theory, and SBCC ever since (30+ years).
Smita Kumar, Senior Newborn Advisor, USAID
Dr. Smita Kumar is the senior technical advisor for newborn health in the Global Health Bureau of USAID.  She brings more than 15 years of clinical and public health experience to this position.  She has worked in Ethiopia, South Africa and Lesotho with an overall focus on child and adolescent health.  She brings a wide variety of experience within the multilateral, bilateral and iNGO worlds.  She is a pediatrician with a specialty in Preventive Medicine and earned her master's in public health from Columbia University.
Nazo Kureshy, Senior Community Health Advisor, USAID Bureau of Global Health, Office of Health Systems
Nazo Kureshy is the Senior Community Health Advisor, Office of Health Systems, Bureau of Global Health at USAID. She previously served as the Team Leader for Community and Civil Society Engagement to End Preventable Child and Maternal Deaths in the Office of Health, Infectious Diseases, and Nutrition at USAID. Throughout her career, she has contributed to advancing the role of communities working to improve maternal and child health, and currently coordinates with the Population Council BMGF-funded Frontline Health (FLH) project through the USAID/ UNICEF-supported ICH global partnership.
Sascha Lamstein, Senior Technical Advisor, USAID Advancing Nutrition, John Snow Inc.
Dr. Sascha Lamstein has 20 years of experience working in the field of international development, primarily with health and nutrition projects. She has a MS and PhD in International Food Policy and Applied Nutrition from Tufts University. She has worked in Bangladesh, Bolivia, Honduras, Kazakhstan, Mozambique, Nigeria, the Republic of Georgia, and Ukraine. Dr. Lamstein was co-investigator on the final evaluation of the World Bank-funded Bangladesh Integrated Nutrition Project (BINP) and principal investigator on the evaluation of the Community-based Infant and Young Child Feeding (C-IYCF) Counseling package in Kaduna State, Nigeria. On the Strengthening Partnerships, Results, and Innovations in Nutrition Globally (SPRING) project, one of USAID's two flagship nutrition projects, Dr. Lamstein worked to promote systems thinking and systems strengthening for nutrition, helped conduct literature reviews, and developed implementation guidance related to adolescent nutrition. She now serves as a Senior Technical Advisor on the USAID Advancing Nutrition project.
Crystal Lander, Director of Advocacy, Living Goods
Crystal Lander is a senior public health professional who launched the advocacy and global policy portfolios for two global nongovernmental organizations. As the Director of Advocacy for Living Goods, she manages engagement on global health policy to drive the organization's vision for lasting and systemic impact that will enable every family to access quality health care in the community in which they live. Prior to Living Goods, Ms. Lander led the advocacy unit at Management Sciences for Health (MSH) for more than seven years. Ms. Lander is a graduate of the University of Michigan-Ann Arbor with a Bachelor of Arts degree in Spanish and Economics and a Master of Public Health from Tulane's School of Public Health and Tropical Medicine with a degree in International Health Policy.
Marissa Leffler, Health Program Director, UBS Optimus Foundation
Prior to joining UB Optimus Foundation, Marissa Leffler served as the Innovation Team Lead in USAID's Bureau for Global Health's Center for Accelerating Innovation and Impact (CII).
Lee Losey, Deputy Director and Technical Director, CORE Group Polio Project
Lee Losey has more than 25 years of experience working in International health and development starting as a Peace Corps Volunteer to Tanzania and working for the CDC, WHO, CRS, Save the Children, CARE International, Mercy Corps, the Chicago Department of Health and the University of Illinois at Chicago.  Lee is a recognized leader in global polio eradication representing civil society at various global polio planning meetings.  He is currently the Deputy Director and Technical Lead for the CORE Group Polio project providing technical guidance and senior leadership.  The project is active in seven countries with more than 50 sub-grants to International and national Non-Governmental Organizations (NGOs).  Lee has a B.A, M.A., M.Phil and an MPH and speaks six languages.  He lived and worked overseas for 15 years and travels extensively in support of global polio eradication.
Chessa Lutter, Senior Nutrition Researcher, RTI International
Dr. Chessa Lutter is a Senior Nutrition Researcher at RTI International and visiting research professor at the University of Maryland School of Public Health. Based on more than 25 years working in maternal and child nutrition across multilateral, academic, and non-governmental institutions, Dr. Lutter's research and program expertise have helped shape the public dialogue around breastfeeding, complementary feeding, and the prevention of child undernutrition and obesity through more than 70 scholarly articles, book chapters, and commentaries. Dr. Lutter holds a BS degree from the University of California at Berkeley and MS and PhD degrees from Cornell University.
Kristen Mallory, Program Officer, Health and Nutrition, Children International
Kristen Mallory, MPH, has 10 years of international public health experience. Kristen joined Children International in 2015 and is currently leading global initiatives focused on optimizing local resources to ensure children and youth are making healthy decisions and have access to the health services they need across 10 countries in the US, Latin America, Asia and Africa. This work includes program design, evaluation and capacity building around nutrition, hygiene, sexual and reproductive health for youth and addressing access barriers to essential health services. Before this position Kristen lived in Ecuador, Guatemala and Honduras and worked on a number of initiatives involving HIV/AIDS, youth empowerment, reproductive health, chronic disease prevention and child welfare. Kristen is passionate about participatory approaches, capacity building, design thinking and always eager to test and learn.
Lizah Masis, Country Investment and Knowledge Director, Financing Alliance for Health
In her current role, Lizah Masis engages with a spectrum of stakeholders including governments as primary clients, major NGOs, global funders, banks, and private investors to design, develop and implement financing solutions to address health sector investment gaps in developing countries. She believes closing the health sector investment gap is critical in ensuring access to health for everyone. Lizah previously worked in Wells Fargo's Financial Institutions Group as a Relationship Manager responsible for complex bank clients. Most recently, Lizah served as the Business Development and Finance lead for the internationally renowned London School of Economics Africa Summit. Lizah holds a BA in Economics and Mathematics from Swarthmore College (USA) and an MSc in Health Economics & Policy from the London School of Economics (UK). In her free time, she enjoys hiking, traveling, volunteering, and discovering African authors.
Cori Mazzeo, Senior Specialist, Newborn Health, USAID's Maternal and Child Survival Program, Save the Children
In her current role, Cori Mazzeo manages the newborn health portfolio of USAID's Maternal and Child Survival Program (MCSP), working with global and country partners to strengthen policies, guidelines, and programs for newborn health, nutrition, and development. Throughout her career, Cori has worked in a variety of technical and management roles to support maternal, newborn, and child health (MNCH), nutrition, and early childhood development initiatives. She has a particular interest in translating evidence into policy and practice, and in designing programs that support the holistic needs of families. Her areas of expertise include newborn health and development, infant and young child feeding, and interpersonal communication and counseling. Cori is a trained health educator and breastfeeding counselor, and has worked in clinical and community settings in the U.S. She holds a Master of Health Science degree from the Johns Hopkins Bloomberg School of Public Health.
Grace McLain, Health Research & Evaluation Officer, International Rescue Committee
Grace McLain has worked for the IRC for 4 years, in New York, Central African Republic, and Liberia. She is currently based in Washington DC, where she contributes to the organization's priority research areas around NCDs, health systems strengthening, community health, and under-five mortality, while providing support to evaluations across all programmatic areas. She has an MSPH from Johns Hopkins Bloomberg School of Public Health, with a concentration in Social and Behavioral Interventions.
Feven Mekuria, CARE
Feven Tassew Mekuria is a medical doctor with more than ten years of public health program management experience in Ethiopia. Based in Atlanta, Feven currently serves as the Senior Advisor for SRHR, Global Program Approaches for CARE USA's Sexual, Reproductive Health and Rights team. In this role she is responsible for collaborating with colleagues from across CARE to identify key approaches, consolidate learning, and support refinement, expansion and scale up of SRH program innovations and approaches, including those specifically aimed at removing adolescent's barriers to accessing sexual and reproductive health information and services.
Leonard Mbonani, Founder and Executive Director, Kuhenza for the Children
Leonard Mbonani has over 40 years of experience working in disability programs as a government special needs assessment officer, a disability researcher for an internationally-funded nonprofit organization, and an educator at special schools in Kenya. His compassion for people with disabilities began within his own family, when interacting with relatives who were deaf and unable to communicate due to lack of sign language training. The abuse he saw these family members face drove him to pursue a career in disability advocacy. As Kuhenza's Executive Director, Leonard is responsible for the organization's strategic planning, fundraising, reporting, partnerships, and program development, implementation and monitoring. Leonard holds certificates in Secondary Education and Primary School Management and Diplomas in Special Education and Learning Difficulties. He has participated in disability care training programs in the U.S., Denmark and Kenya and has led workshops and participated in health conferences in Tanzania, Nigeria and various regions of Kenya.
Leah McManus, Health Informatics and HRH Planning Technical Advisor, HRH2030 Program, Chemonics International
Beginning her career in community health systems strengthening, Leah McManus worked with local partners to implement maternal and child health; immunization; malaria; water, sanitation, and hygiene; and HIV/AIDS interventions that empowered communities to take ownership of their health outcomes. Since then, her work has focused on collaboratively developing governments' capacity to support those on the front lines of care — health workers — to increase the availability and quality of health services. In particular, Ms. McManus works with governments to build interoperable health information systems and to use data from these systems to better train, plan, communicate with, and manage their health workforce. She believes that local voices are critical to driving the development of sustainable processes and solutions. Ms. McManus holds a master's degree in international development from North Carolina State University and has worked throughout sub-Saharan Africa, the Caribbean, and now Southeast Asia.
Erin Milner, Nutrition Advisor, USAID
Dr. Erin Milner leads monitoring and evaluation efforts and manages multi-sectoral nutrition programs for USAID. Dr. Milner has 12 years of international experience designing and implementing nutrition and health projects throughout Sub-Saharan Africa. Erin has facilitated research in Kenya on early childhood development (ECD) linkages with nutrition, ecosystems, food security, and WASH. She holds a Ph.D. in Environmental Health Sciences with a focus on nutrition and ECD from the University of California, Berkeley.
Isaiah Ndong, Director, Global Health Division, HRH2030, Chemonics International
Dr. Isaiah Ndong has more than 35 years of experience as a clinician, team leader, health program developer, technical advisor, and manager — including strengthening of health services delivery systems, family planning, reproductive health, maternal and child health, HIV/AIDS, malaria, and local systems capacity and human resources capacity development. Dr. Ndong has an in-depth knowledge of USAID and other donor regulations, policies, and contractual requirements, as well as country and global strategies, objectives, and result frameworks. Dr. Ndong lived and worked in Africa over several decades and traveled extensively on short-term assignments to several countries in Africa, Asia, Europe, and Latin America. He holds an MD and a MPH.
Holly Nelson, Vice President, Special Hope Network
Holly Nelson is a special education teacher with dual degrees from Gordon College, certified in moderate to severe special needs, as well as early childhood education. In addition to the 10 years of teaching in public school systems, she has also created the educational program every year for their three adopted children who each have Down syndrome. She, with her husband Eric, is one of the founders of Special Hope Network, an organization that cares for children with intellectual disabilities in Zambia by equipping families and caregivers to provide these children with a loving home, holistic health, and exceptional education and therapies. Eric, Holly, and their adult children reside in Lusaka, Zambia where Holly works full time to oversee the healthcare, education, finances, and ministry pieces of their Christian ministry.
Robert Newman, Director, Aspen Management Partnership for Health (AMP Health)
Dr. Robert Newman is a pediatrician with more than 25 years of experience in global health and development as a leader, manager, policy maker, epidemiologist, program implementer, researcher, and clinician. He is currently Director of AMP Health at the Aspen Institute. Prior to that, he held roles as the Country Director for U.S. CDC in Cambodia; Managing Director for Policy and Performance at Gavi; Director of the Global Malaria Program at the World Health Organization, CDC team lead for the President's Malaria Initiative; and Country Coordinator for Health Alliance International in Mozambique. In addition to his current role, Dr. Newman is President-Elect of the ASTMH Committee of Global Health; Senior Associate in Global Health Policy at CSIS; Member of the Board on Life Sciences at the National Academy of Sciences; Clinical Professor of Global Health at University of Washington; and serves on the Board of Medicines for Malaria Venture.
Mike OBrien, Technical Director, Health, Relief International
Mike OBrien joined Relief International (RI) in May 2016 to oversee the organization's global health and nutrition portfolio. A public health specialist, Mike manages the delivery of targeted health programs in conflict and disaster settings in countries including South Sudan, Haiti, Somalia, and Pakistan. Mike specializes in designing public health programs that transition from immediate relief to communities' longer-term recovery. Before joining RI, he held positions with several leading international nonprofits including World Vision, the American Refugee Committee, and Medical Teams International, where he led the organization's Ebola response in Liberia. Mike holds a master's degree in Community and Public Health from Austin Peay State University and is completing his master's in applied science in Humanitarian Health from Johns Hopkins University.
So O'Neil, Senior Public Health Researcher, Mathematica
For more than two decades, So has been dedicated to assessing and evaluating initiatives to advance population health, especially to improve the well-being of mothers and children across the globe. She serves as Mathematica's lead for the verification of the Utkrisht Development Impact Bond.
Jane Otai, Adolescent Health Advisor, Jhpiego
Jane Otai is an Adolescent Health Advisor with Jhpiego-an affiliate of the Johns Hopkins University-in Baltimore, USA. Ms. Otai has 12 years' experience working with communities of the urban informal settlements and rural areas in Kenya and Uganda. Jane has worked with programs in family planning, adolescent health, WASH, HIV, gender-based violence and supporting youth and young mothers to generate incomes using locally available materials. As a Senior Program Advisor with Jhpiego, Jane has supported programs throughout sub-Saharan Africa.
Beth Outterson, Independent Consultant
Beth Outterson has over 25 years of experience in global and domestic public health, specializing in health communication, capacity building, knowledge management, adolescent sexual and reproductive health, FP/RH, HIV prevention, migrant health, social and behavior change, materials development, and project design and evaluation. She has conducted training in Partnership Defined Quality, PD/Hearth and Barrier Analysis. She worked as Adolescent Health Advisor at Save the Children, Senior KM Advisor at Medical Teams International, and HIV/AIDS Specialist at the Peace Corps. She has an MPH and an MA from Tulane University. Over the years, Beth has been engaged with various CORE working groups including SBC, RMNCAH and HSS. She currently serves on CORE Group's Board of Directors.
Ligia Paina, Assistant Professor, Johns Hopkins University Bloomberg School of Public Health (JHSPH)
With training in international studies and global public health systems, Dr. Ligia Paina's research focuses on: implementation research and M&E of complex health system policies and interventions, (including social accountability), system adaptation, particularly in the context of system transitions, mobility and migration in health workforce labor markets, and understanding how to intervene in complex systems in order to ensure responsive, quality, and people-centered access to health services, particularly for vulnerable and underserved populations.  She currently teaches "Systems Thinking in Public Health: Applications of Key Methods and Approaches" at JHSPH, as well as an adaptation of the course on Coursera.
Renee Perez, Early Childhood Development and Disability Specialist, USAID's Maternal & Child Survival Program (MCSP), Save the Children @ReneePerezECD
Renee Perez is an Early Childhood Development and Disability Specialist at MCSP/Save the Children. Her expertise lies in integrated care for young children with severe and multiple disabilities including autism spectrum disorders and deafblindness. She has provided technical support for therapeutic early childhood development both internationally and domestically.
Brian Rettmann, HIV Technical Director, HRH2030 Program, Chemonics International
Brian Rettmann, MPH, comes to Chemonics having previously served as the Country Coordinator for the President's Emergency Plan for AIDs Relief (PEPFAR) at the U.S. Embassy in Tanzania. In that role, he oversaw the implementation of the $512 million (annual) interagency program.  Mr. Rettmann served as the main liaison between in-country agencies, and between the in-country PEPFAR implementing team and the U.S. Office of the Global AIDS Coordinator (OGAC) as well as with other donors. Prior to this role, Mr. Rettmann was a Country Support Team Lead at OGAC where he served as the desk officer for the multiple countries and as a Prevention Technical Advisor.  Prior to joining the OGAC and PEPFAR team, he worked in Washington, DC and on overseas assignments in Guyana (2004-2005) and Botswana (2000-2001).  Mr. Rettmann received an MPH from the Rollins School of Public Health at Emory University in 2006.
Judith Robb-McCord, Vice President, Technical Leadership and Support, and Senior Director, Every Preemie – SCALE, Project Concern International
Judith Robb-McCord, MAAS, MPH, a senior global health expert with 26 years of experience across U.S. government (USG) and private-sector organizations, has managed USG health investments in Côte d'Ivoire, Eritrea, Ethiopia, and Kenya with USAID, and with PEPFAR in Zambia. Ms. Robb-McCord led the USAID/Washington-funded Maternal & Neonatal Health Program increasing program reach to women across Africa, Asia and Latin America; and was Regional Director for the Gates-funded Malaria Control and Evaluation Partnership in Africa—Learning Community, based in Zambia. Ms. Robb-McCord's seminal work in malaria includes serving as the Chair of the WHO Roll Back Malaria Working Group for the Prevention and Management of Malaria in Pregnancy. Ms. Robb-McCord currently works with Project Concern International with Every Preemie–SCALE, a USAID project designed to catalyze action for improved preterm birth and low birth weight outcomes across 24 priority countries.
Armelle Sacher, Senior Technical Advisor, Social Behavior Change and Gender Transformation
Armelle Sacher provides technical support on behavior change to Action Against Hunger core sectors as it is a crosscutting area to Nutrition and Health, Water, Sanitation and Hygiene, and Food Security and Livelihood. She contributes to developing integrating Social and Behavior Change tools and approaches for Action Against Hunger network. She holds a master's degree in Public Health from Bordeaux University, France, in addition to an Art degree from the National Olivier de Serres' Art School, France. She has an extensive experience designing and implementing health promotion and behavior change strategies in developing and humanitarian contexts.
Eric Sarriot, Senior Advisor, Health Systems Strengthening, Save the Children
Eric Sarriot MD, PhD, has over 25 years' experience in community health and health systems practice in vulnerable international settings. He is currently Save the Children's Senior Health Systems Strengthening Advisor. His work on social accountability in strengthening systems for health continues through CORE Group's Community-centered Health Systems Strengthening, which he co-chairs, and a global Save the Children movement community of practice on building Resilient Systems for Health (ReSyst).
Priya Sharma, Senior Policy and Innovative Financing Advisor, USAID, Global Health Bureau's Center for Accelerating Innovation and Impact
In her current role, Priya Sharma uses innovative financing mechanisms and market shaping interventions to accelerate development, introduction and access to life-saving commodities, and leverage private sector funding to achieve global health goals. She helped design and launch USAID's first advance purchase commitment for Zika diagnostics, manages USAID's first development impact bond in global health, and co-authored Investing for Impact, an educational resource for development practitioners interested in learning more about trends and non-traditional approaches to financing global health. Previous work includes the Office of Health Economics in London, where she conducted research and consulting on a variety of topics including market incentives for pharmaceutical companies, the Center for Global Development, and the RAND Corporation. Priya received her MSc in International Health Policy (with Health Economics) from the London School of Economics and Political Science, and she completed her undergraduate studies at Tufts University.
Pamela Sheeran, Vice President, Comprehensive Cleft Care, Smile Train
Pamela Sheeran joined Smile Train in 2007 and is currently overseeing global efforts to provide comprehensive cleft care to Smile Train patients. She is focused on empowering partners in areas essential to surgery, such as speech therapy, dental care and orthodontics, so Smile Train can support the complete rehabilitation of all children born with cleft.  Prior to this role, Pamela was the Regional Director for Smile Train's programs throughout Mexico, the Caribbean and Central and South America. She managed the organization's relationships with almost 100 local hospitals and foundations across this diverse region, spanning more than 17 countries and performing almost 9,000 annual cleft surgeries.  Pamela earned a master's degree in International Health Management from New York University's Wagner School of Public Service and a bachelor's degree in Human Biology and Spanish from The University of Virginia.
Kim Shelsby, Managing Director, Global Health Supply Chain – Procurement and Supply Chain (GHSC-PSM), Chemonics
Kim Shelsby has over 25 years of professional experience in the private sector and international development. His areas of expertise include international supply chain management, private sector development and competitiveness. Kim is currently a Director of Supply Chain Solutions. Previously Kim was the Transition Manager and Managing Director on the $9.5B Global Health Supply Chain – Procurement and Supply Management (GHSC-PSM) project. He lived in Egypt from 2010-2013 where he implemented a USAID competitiveness project, during the Arab Spring's Egyptian Revolution. He lived in Zambia from 2005-2008 where he worked for SNV, the Dutch Development Agency, and then Chemonics International where he implemented a USAID/MCC project. Kim has experience in over 40 countries in the Middle East, Africa, Eastern Europe, Asia and the Caribbean. He has a Master's degree in Applied Cultural Anthropology, an MBA and mini-Master's degree in supply chain management.
Christine Sow, Senior Director, Palladium
At Palladium, Dr. Christine Sow directs the Utkrisht Development Impact Bond targeting private sector service delivery quality resulting in improved birth outcomes. She has 25 years of success growing, managing and leading public sector and non-profit global health programs and institutions, including 15 years of residence in francophone Africa. She has worked with boards of directors to develop and implement sustainable change and expand resources and partners; notably she led the relaunch of Global Health Council, which connects and supports global health advocates, implementers and stakeholders. A recognized thought leader and public speaker, she has deep experience in technical programming and advocacy on SRHR, malaria, HIV and child survival. Dr. Sow holds a PhD from Tulane University and two master's degrees from the University of Michigan. She has worked in more than 20 countries worldwide and has native proficiency in English and French.
Mesfin Teklu Tessema, Senior Health Director, International Rescue Committee
Dr. Mesfin Teklu Tessema has more than 20 years of experience in the areas of public health, nutrition, and humanitarian emergencies. Previous to his work with International Rescue Committee, he served as the Vice President of Health and Nutrition at World Vision International. He has lived and worked across the globe and has extensive operational experience in Ethiopia, Kenya, Liberia, Chad, Sudan, South Sudan, Indonesia, Afghanistan, Haiti and southern Africa. As a medical doctor, he practiced in Ethiopia. He received his Doctor of Medicine degree and diploma in community health from Jimma University, Ethiopia and Master's in Humanitarian Assistance and Nutrition from Tufts University, Massachusetts.
Colleen Gallagher Thomas, Global Health Coordinator, Relief International
Colleen Gallagher Thomas serves as Global Health Coordinator at Relief International (RI) providing technical assistance to RI's health and nutrition programs in close collaboration with relevant country and sector leads. Prior to RI, she served in the United States Navy as a Nurse Corps officer. Colleen has over 30 years' experience in healthcare and international health with hands on experience in austere environments and disaster settings such as the Haiti earthquake. She served as a liaison officer for the US Navy to the US Agency for International Development (USAID).   Colleen holds a Master in Nursing from Georgetown University, a Master in Public Health from the University of Hawaii, and a Bachelor of Science in Nursing from Villanova University. She is a Board-Certified Family Nurse Practitioner.
Courtney Tolmie, Senior Program Director, Results for Development
Courtney Tolmie is a senior program director at Results for Development and leads the organization's accountability and citizen engagement practice area. Since 2013, Courtney has also been a principal investigator for the Transparency for Development program, managing and co-leading the program design and research that seeks to answer the question of whether community-led transparency and accountability can improve health outcomes and in what contexts in partnership with the Harvard Kennedy School and civil society partners in Indonesia, Tanzania, Malawi, Ghana, and Sierra Leone.
Eric Trachtenberg, Co-Founder and Co-Chair, Alliance for Food & Health
Eric Trachtenberg is an agricultural economist, diplomat, and executive driven by the desire to end malnutrition, global poverty, and food insecurity in his lifetime. His achievements in the public and private sectors include international agriculture development, nutrition policy, regulatory and government affairs, strategic planning, agriculture, trade policy, export promotion, management, and evaluation. Eric has over 25 years of experience working globally on food and agricultural issues, including service as a Foreign Service Officer at United States Department of Agriculture's Foreign Agricultural Service both in Washington and abroad. Subsequent work includes the USA Poultry & Egg Export Council, consulting at McLarty Associates, and with the Millennium Challenge Corporation. He received a Master of Public Administration from the University of Southern California with a concentration in program evaluation and an Master of Science in Agricultural Economics from Michigan State University with a focus on international economic development and public policy.
Vandana Tripathu, Deputy Director, Fistula Care Plus Project, EngenderHealth
As the Deputy Director for the Fistula Care Plus Project, Vandana Tripathi oversees the project's global learning functions, including monitoring & evaluation, research, and knowledge management. Vandana has 20 years of experience in global health program management and research. Vandana's maternal and newborn health care research has focused on developing and validating labor and delivery quality of care measures in Sub-Saharan Africa. She has also designed and implemented programs strengthening reproductive health, HIV/AIDS and TB services. Prior to EngenderHealth, she worked with organizations including Jhpiego, HealthRight International, Planned Parenthood of New York City, and the Ford Foundation. Vandana holds her PhD from Johns Hopkins University, her MPH from the University of North Carolina at Chapel Hill, and her BA from Brown University.
Halkeno Tura, Refugee Health Program Director, EMBARC, University of Iowa
Halkeno Tura is the Refugee Health Program Director with EMBARC, a refugee organization in Iowa. Mr. Tura's research is focused on maternal and child health, social capital and disaster preparedness, and intervention science including sustainability of community-based interventions focusing on the use of Community Health Workers. Mr. Tura has been involved in health and development program interventions and worked for over 10 years with non-profit charities in Africa. His field experience includes consulting, conducting research, managing health program interventions, designing program strategy, program implementation, program evaluation and training community health workers. Mr. Tura holds a Master of Art in health education, Master of Public Health in nutrition, Master of Business Administration in non-profit management, and he is currently pursuing a PhD in community and behavior health at University of Iowa College of Public Health.
Samuel Usman, National Secretariat Director, CORE Group Polio Project Nigeria
From January 2014 to date, Dr. Samuel Usman has been the Secretariat and Country Lead of CORE Group Polio Project; a USAID funded health program designed to support Nigeria's Polio eradication and Routine Immunization programs at federal level and in five northern states. Dr. Usman's previous work includes the Abt Associates-implemented, DFID-funded Partnership for Transforming Health Systems Phase 2 (PATHS2) and the University of Maryland School of Medicine, Institute of Human Virology Nigeria Program. He worked for FHI-Global HIV-AIDS Initiative Nigeria (GHAIN) project from as Clinical Services officer where he provided Technical Assistance to ART sites across six states in Northern Nigeria. He was the pioneer Team Leader of St. Gerard's Catholic Hospital, AIDSRelief ART program from 2005-2007. He has also consulted for the Nigeria Legislature on Health care.
Arti Varanasi, President & CEO, Advancing Synergy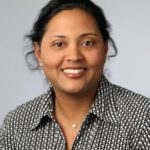 Dr. Arti Patel Varanasi is passionate about developing innovations that build stronger communities and enable all individuals to lead healthier and longer lives. She is interested in leveraging technology to address noncommunicable disease (NCD) prevention and management and increase health equity.  Arti has over 25 years combined experience in cancer research, advocacy, capacity building, public health, and project management. Arti is an active member of the health, entrepreneurial, and technology communities in the DC-Maryland-Virginia area. She serves as chair of CORE Group's NCD Interest Group and on the Steering Committees for the NCD Roundtable and the Health Tech Innovators Group of Central Maryland. Arti received her PhD from the University of North Carolina at Chapel Hill and MPH from the Johns Hopkins University. She is a graduate of the National Science Foundation funded ACTiVATE® program for women technology entrepreneurs.
Patti Welch, Nutrition Technical Officer, USAID's flagship Maternal and Child Survival Program, PATH
Patti Welch has worked for 13 years in nutrition with women, infants, and children, with experience in program design and implementation, monitoring and evaluation, and research as well as nutrition policy development with the WHO. Her technical expertise includes the following areas: infant and young child feeding, diagnosis and treatment of micronutrient deficiencies, feeding of the small and sick newborn, maternal nutrition, and non-communicable diseases. She is a registered dietitian who began her career in the clinical setting working in the pediatric and NICU wards and holds an MPH from the Johns Hopkins Bloomberg School of Public Health.
Preston Whitt, Program Officer, Results for Development
Preston Whitt is a political economist with regional expertise in Latin America and West Africa, specializing in transparent, accountable and participatory governance for sustainable and equitable development.  A program officer with Results for Development's Governance and Citizen Engagement practice, he is involved in many of its projects tying transparency and accountability to health, education and nutrition systems and outcomes worldwide, including the Transparency for Development program. Previously, Mr. Whitt spent three years as a research associate at the Open Government Partnership (OGP), supporting fact-based evaluations of transparency, accountability and civic participation commitments; he now serves as an R4D second on the OGP steering committee.
Amanda Yourchuck, Concern Worldwide
Amanda Yourchuck is a Nutrition and Health Advisor in Concern Worldwide's Strategy, Advocacy, and Learning Unit and serves as the organization's focal point for the CMAM Surge approach. Previously she worked on the Food and Nutrition Technical Assistance (FANTA) project supporting nutrition programming to strengthen multi-sectoral nutrition governance and expand nutrition services as part of humanitarian response. She holds a Master of Public Administration and an MA in International Relations from the Maxwell School of Citizenship and Public Affairs, Syracuse University.