EnglishSpanish Toolkits, Posters, and Infographics
This toolkit has Spanish resources for organizations and individuals that want to help increase confidence in and uptake of COVID-19 vaccines among public transportation workers. It includes information from CDC and new, culturally tailored materials from the HHS COVID-19 public education campaign and its team of multicultural experts.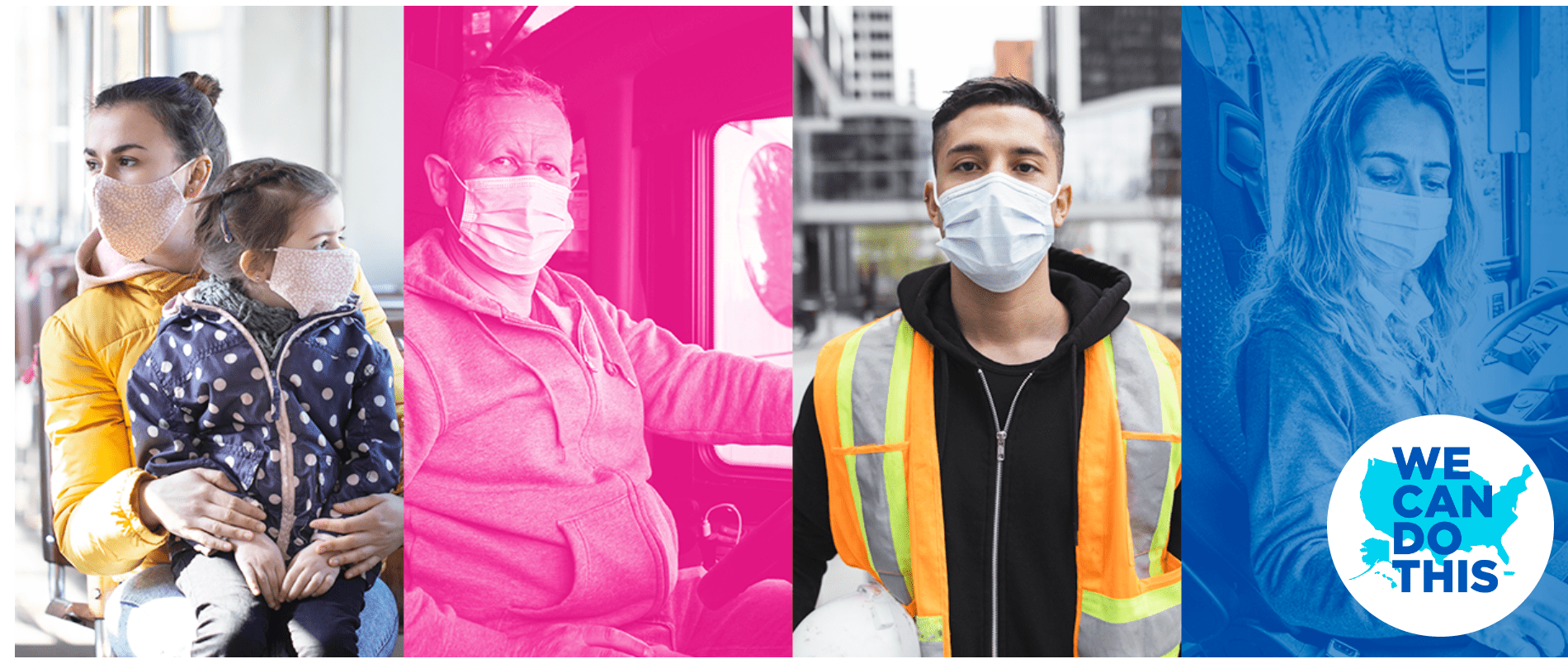 ---
English External Resource Libraries
This is a collection of tools, resources, and trackers for U.S. based clinicians and health professionals. The collection includes operational guidance for vaccination clinics, retail pharmacies, long-term care facilities, hospitals, urgent care facilities, drive-through clinics, mobile clinics, and federal health centers.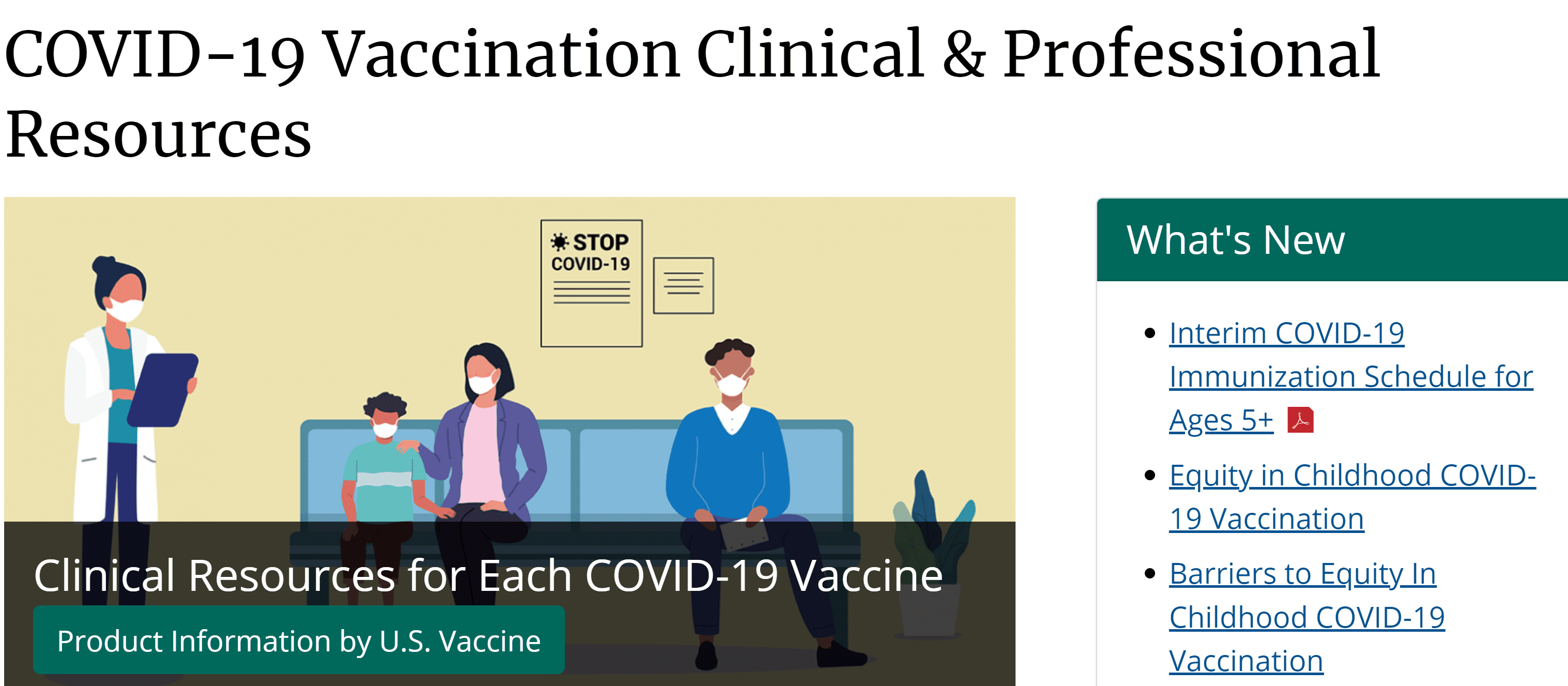 ---
English Guides, Manuals, and Protocols
This page provides information about the CDC COVID-19 Vaccination Program ─ with vaccine being provided by the federal government ─ to ensure all people in the United States who wish to be vaccinated can receive vaccine without barriers, to the greatest extent possible.
This page also serves as repository for any updates to the CDC COVID-19 Vaccination Provider Agreement including recommendations, requirements, and other useful information for vaccination providers participating in the program.

---
Toolkits, Posters, and Infographics
The following resources will help you share clear and accurate information about COVID-19 vaccines, raise awareness about the benefits of vaccination, and address common questions and concerns about what to expect when getting vaccinated.

---
ArabicEnglishFrenchPortugueseSpanish Reports
This document provides a brief introduction to the updated COVID-19 Vaccine Introduction Readiness Assessment Tool, referred to as the VIRAT/VRAF 2.0. The tool is provided to support countries in 1) assessing programme readiness to introduce COVID-19 vaccines; 2) identifying gaps and prioritizing actions for enhanced readiness; and 3) identifying opportunities for financial support through the World Bank's Health, Nutrition, and Population (HNP) portfolio to help countries optimize vaccine delivery and use.
---
English Research Articles
This article analyzes how the sucessful efforts made to eradicate poliovirus in Africa can be and were similarly applied to guide efforts to stop the spread and dealdliness of COVID in Africa and regions around the globe.
---
ChineseEnglish External Resource Libraries
This page is a coronavirus resource center compiles all COVID-19 research, reviews, commentary, news, and analysis from across the Lancet family of journals as it is published. The resource aims to assist health workers, policy makers, and researchers to bring the COVID-19 pandemic to a close. All of our COVID-19 content is free to access.
---
English Toolkits, Posters, and Infographics
This tool kit offers non-governmental organizations (NGOs) and other humanitarian response actors a suite of guidance and tools they can use to rapidly plan and integrate Risk Communication and Community Engagement (RCCE) into their COVID-19 response.
---
English Guides, Manuals, and Protocols
This inter-agency guidance document aims to supplement the COVAX demand creation package for COVID-19 vaccines with key considerations for humanitarian contexts and marginalized populations with specific access and communication needs.
---
EnglishFrenchSpanish Guides, Manuals, and Protocols
This guide provides an updated strategy towards COVID responses that focuses on socio-behavioral trends analysis and builds on the learnings from the response to date. This document moves the focus of COVID response towards community engagement and participatory approaches that have been proven to help control and eliminate outbreaks in the past.
---
Page 2 of 70