2020 Pitch Challenge Winners Mentorship Program
2020 Pitch Challenge Winners Mentorship Program
In 2019 CORE Group hosted the first Pitch Challenge at our Regional Global Health Practitioner Conference in Nairobi, Kenya.  The Pitch Challenge was established to foster innovation at the community-level to create solutions to a pressing community health issue. The Winner and Runner-Up of the Challenge, teams coming from Rwanda and Kenya respectively, are using SBC to change their communities beliefs, norms, and practices. They have teamed up with volunteer mentors from CORE Group's International Community Health Network to grow their ideas and implement their project plans on a one-year project life cycle. 
---
Winner: DEVIE Team Rwanda
DEVIE Team Rwanda's project is titled, Youth-centered Sexual Education through Comics and Videos. The project aims to maximize youth involvement through innovative and youth relevant comprehensive sexual education (CSE) specifically with regards to the reduction of teenage pregnancy.
Team Members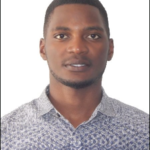 Victor Pacifique Rwandarwacu is a Young Rwandan Medical Doctor with interests in public health and clinical research, he is a sexual and reproductive health Rights (SRHR) advocate with 6 years of experience in different organizations. Currently, Victor is the Rwanda's country coordinator for International Youth Alliance for Family Planning (IYAFP) since 2018. He is also the CEO/Founder of DEVIE Health Innovators limited, a social enterprise aiming at promotion of health innovations in health system. Victor is a certified Human rights trainer at International federation of medical student's associations (IFMSA) since 2015, an alumnus at Young African Leaders Initiative (YALI) under civic leadership track. He was the Video contest winner and presenter during International conference on family planning 2018 and pitch challenge winner at global health practitioner conference 2019 in Nairobi, Kenya. Victor is skilled in Human centered design and project management, a good team player with attention to details.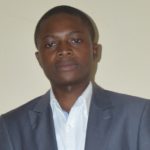 Alexandre Edgard Murinzi is a junior medical doctor in Rwanda and member of Devie Team. He is very passionate for innovation in healthcare, project management, and public health. He is a strong advocate for sexual and reproductive health& rights, and currently working as the medical editor of "Ijwi ry'ubuzima", a health education platform of a local non-governmental organization HDI-Rwanda (Health Development Initiative-Rwanda). In addition, He is an I.T enthusiast who was trained about web-design, video production, and E-health. He was honored with different awards on national and international level from different organizations like UNFPA, Commonwealth, JICA, OHCEA and TNHF for demonstrating innovation, writing and leadership skills. In 2013, He was given a second place award in Africa by African Leadership Academy for providing exceptional ideas about the development of the continent.

Denyse Manishimwe is a student at African Leadership University pursuing a Bachelor of International Business and Trade, with a focus on supply chain management, project management and marketing. She is passionate about social development and its relationship to public health. She is a secretary and Director of Finance of Devie Health Innovators, She is an upbeat, self-motivated team player, committed to growing her skillset. She is dedicated to her career growth and always ready to take part in learning experiences. In the summer of 2019, she served as a supply chain intern at Safal Group and gained a deep understanding of business operations. She aspires to revolutionize the health sector by integrating business best practices into public health.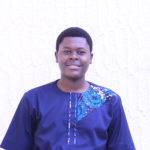 Elyse Manishimwe with 3+ years of experience in the software development industry is currently a system administrator and software developer at AC Group Ltd, a Rwandan based technology company defining smart transport. He spends most of his time coding, monitoring and identifying potential issues in systems. He has contributed to the development of 10+ software products and he is the director of ICT and communication in DEVIE Health Innovators limited, a social enterprise aiming at the promotion of health innovations in the health system. Elyse is also certified in security intelligence engineering by IBM, with skills such as investigating security offenses, monitoring policy compliance, and providing threat detection, all this with the aim of helping people protect their privacy in the world of technology. He believes technology can impact positively the community and this is what motivates him to associate his skills with the health system.
Watch their Pitch here. Skip to 12:10!
Volunteer Mentors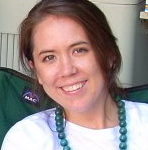 Allison Yoos, MPH, is the Resident Adviser for the Improving Public Health Management for Action (IMPACT) Program in Kenya. IMPACT is a collaboration between the Kenya Ministry of Health (MOH), Kenyatta University, and the Centers for Disease Control and Prevention, and Alison trains and mentors MOH IMPACT fellows in community engagement, evaluation, project management, and emergency response. In 2011, Alison obtained her MPH with a concentration in Urban Health from Northeastern University. During this time, she began working a small non-profit (or NGO) in Boston focused on conservation, public health and social justice, where her passion for community engagement, program start-up, and evaluation developed. In 2015, she joined IMPACT, CDC-Atlanta, to launch the program in Kenya and Bangladesh before moving to her current position in 2018. Her friends, colleagues and fellows know that she loves popcorn, and at some point in the conversation, she will probably bring up a podcast.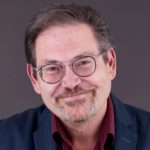 Joseph Petraglia is the Director of Syntegral, a consultancy specializing in program adaptation. Syntegral seeks to strengthen the adaptive capacity of individuals and organizations to foster the kind of implementation and management practices that permit both sustainable impact and contextually appropriate scale-up. Syntegral is distinctive in its emphasis on the role of language and interpretation in decision-making and its focus on frontline workers and their ability to participate more fully in adaptive management initiatives. Before entering the field of public health, Joseph has taught rhetoric and cognitive science at Georgia Tech and published extensively on issues of perception and authenticity, constructivist learning and the role of persuasion in cognition. Prior to starting Syntegral, he worked as a senior advisor in behavior change at both the CDC and Pathfinder International.
---
RUNNER-UP: Girl Power 
Girl Power is addressing the harmful practice of beading young girls into non-marital sexual relationships among Kenya's Samburu communities by establishing a girls parliament and promoting dialogue on anti-beading policies with various stakeholders.
Team Members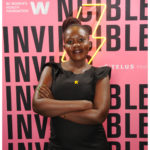 Georgina Obonyo is a sexual reproductive health and rights professional with over 8 years' experience working in the space of adolescent and youth sexual reproductive health, gender and meaningful youth engagement.  She has contributed to the development of a number policies at the National and county level on health, education and gender. She has also supported the establishment of youth advisory councils in a number of counties at the department of health to get young people in spaces where decisions about their bodies are made. She has worked with a number of respectable organizations including Dance4life Kenya, Kenya Community support center, Mothers Delight Moments, AMREF Kenya among other. Due to her commitment and passion she was honored by The African Union in  recognition for her  valuable role played in promoting young people's and Women's Health in Africa. She is also a nominee of Top 20 under 40 in . Her little daughter inspires her every day to work toward a world where girls can have autonomy over their bodies.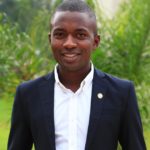 Dollarman Fatinato is a student of emergency medical services and health enthusiast with over our years of experience in reproductive health advocacy. He specializes in health resources allocation at national and sub-national, policy development and health awareness among young people. Has worked with reputable organizations including The Centre for the Study of Adolescence, Youth in Action – Amref Health Africa, Girl Power initiative among others in promoting meaningful youth engagement in all aspects of their health. A strong believer in universal health coverage Dollarman regularly shares his opinion on a national newspaper (The Star) on how we can work towards quality and affordable healthcare for everyone. Dollarman fascination towards reproductive health and family planning has earned him two international awards by Bill and Melinda Gates foundation. A devotee of positive and unconventional thinking, Dollarman has traversed various counties in Kenya capacity building fellow young people  on how to run strategic advocacy. He enjoys expeditions.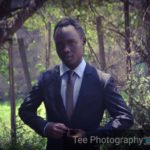 Emmanuel Lekishon is a transformational advocate of change in public procurement, public participation, health, adolescent reproductive health, youth in leadership & governance: young entrepreneur founder of Retomara Cooperative Society, which has gone to grow successful people in various sectors including: financial services, business development, unites entrepreneurial ideas to create opportunities for young people. He is a United Nations Population Fund (UNFPA) Kenya Youth Advocacy Board member, making youth Health rights policies through conducting changing activities like activism, lobbying and publicity to strengthen push of the policies in order to influence policy makers. He has acquired immense practical experience leading to not only personal experience but also organizational growth as well; this has positioned him as a strategic team leader who has a strong competence in developing positive influence among young people. He is also a diversified young vocal leader with smart management skills and brilliant social media communication which has given him thousands of audience daily.
Watch their Pitch here. Skip to 23:18!
Volunteer Mentors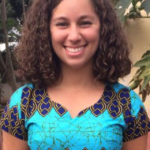 Morgan Mickle is a Program Officer and Gender Specialist at WI-HER, LLC, providing technical and programmatic support to programs in Africa, the Caribbean, and Latin America. Morgan currently manages gender integration and social activities under the USAID Integrated Health Program and supports ongoing efforts under the USAID-funded ACHIEVE and Act to End NTDs East projects. Previously, Morgan led WI-HER's gender work under the USAID Applying Science to Strengthen and Improve Systems (ASSIST) Project. Morgan brings 11 years of progressive work experience in gender integration and empowerment; education, outreach, and training; program analysis; communications and advocacy; multilateral coordination; and research. Morgan's work has allowed her to gain field expertise in diverse cultural settings including 15 countries. Morgan holds a Master's Degree from the George Washington University's Elliott School of International Affairs, and a Bachelor's Degree from The College of William and Mary. Morgan speaks Portuguese and Spanish. In her free time, Morgan enjoys dancing, traveling, and learning about new cultures. Morgan is excited to support Girl Power Kenya through CORE Group's Pitch Challenge Winners Mentorship Program for the 2020 year!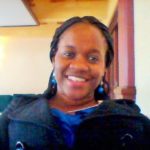 Nancy Njoki has over 10 years' experience developing and managing Malaria, Adolescent Nutrition and Child Health programs using social marketing, social franchising and social behavior change models.  Overseeing strategy development and implementation. I am a dynamic, results-oriented leader, using participatory team approach to drive organizational improvements and implementation of best practices while motivating teams to peak performance. Honored to part of this initiative, sharing learnings gotten over the years and remaining open to more learnings, supporting humanity one project at a time, through the UBUNTU philosophy, I am because we are.