2021 Pitch Challenge Mentorship Program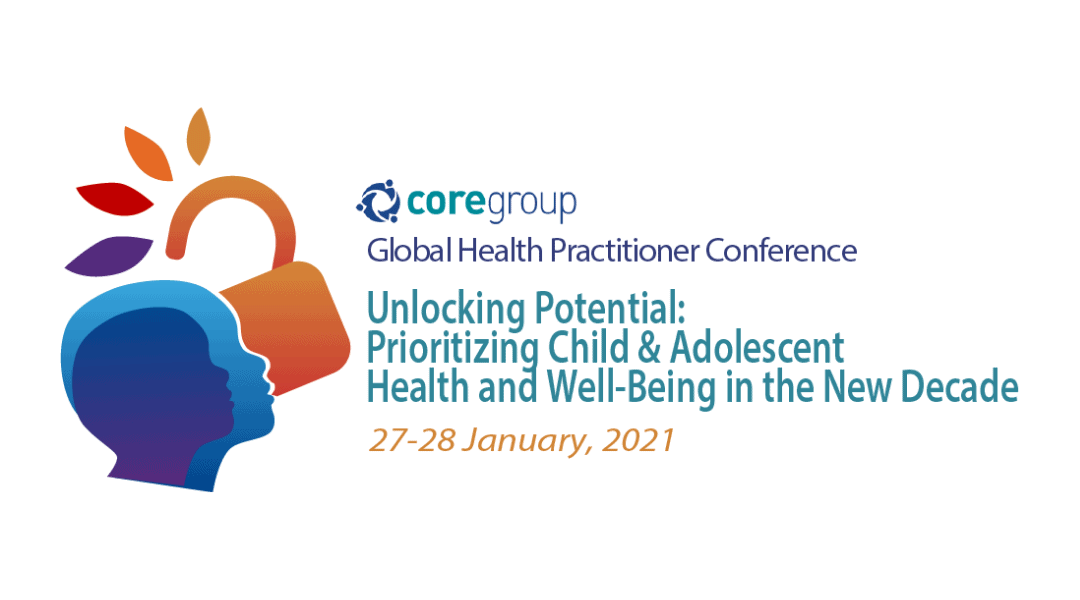 At CORE Group's 2021 Global Health Practitioner Conference on 27-28 January, we hosted a Pitch Challenge where the Top 5 Finalists presented innovative solutions addressing a pressing community health problem impacting child or adolescent health. During the conference our cross-sector panel of judges selected 2 Pitch Challenge Winners.
---
2021 Pitch Challenge Mentorship Program Winners:
---
BIPOC Women's Health Network
The BIPOC Women's Health Network aims to provide healthcare resources for serving racialized women in local Canadian communities. They are committed to improving healthcare access, advocating for patients, and empowering women to take control of their health.
Watch their Pitch and Q&A here. Skip to 6:50!
Team Members: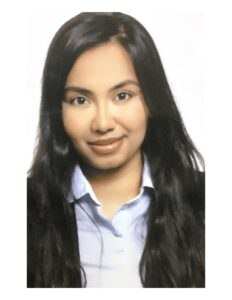 Brintha Sivajohan completed her Bachelor of Science and is now a second year medical student at Western University. Combined with her passion for maternal and child health and gender-affirming care she hopes to advocate for healthcare that is more inclusive and attentive to the unique needs of BIPOC adolescents, with the goal of reducing current health disparities. She is one of the co-founders of The BIPOC Women's Health Network and a health services researcher working in the area of quality improvement and patient safety for obstetrical services.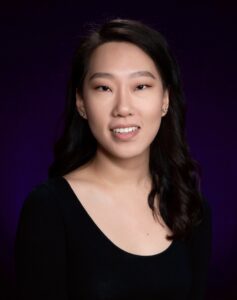 Claire Dong earned her Bachelor's in Medical Sciences followed by a Diploma in Computer Science at Western University. She is a current second year medical student at Western who is passionate about child health, providing culturally competent resources, and using her web development skills to provide an inclusive educational platform. She is one of the co-founders of The BIPOC Women's Health Network.
Dilini Kekulawala — After completing her Bachelor of Medical Sciences, Dilini entered the MD program at Western University, where she is now a second year student. Being passionate about refugee health, pediatric medicine, and advocating for health equity, she hopes to employ these interests to improve health experiences for women and girls across Canada. She is one of the co-founders of The BIPOC Women's Health Network.
Volunteer Mentors:
Karen Joe is a Knowledge and Research Advisor at the Centre for Affordable Water and Sanitation Technology in Canada.
Sadia Rahman is a youth activist and currently the Youth Focal Point for FP2030 Bangladesh.
---
Vinsighte
Vinsighte is a digital health venture from Nigeria that makes use of technology to aid the visually impaired to live a more comfortable life. Their technology detects eye diseases at an early stage and aids the visually impaired to read books and navigate their environments independently.
Watch their Pitch and Q&A here. Skip to 25:50!
Team members: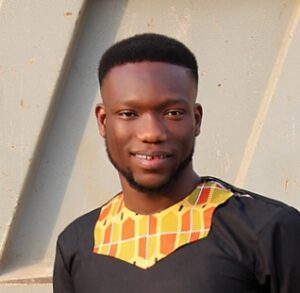 Olarinde Olokuntoye is a medical personnel and entrepreneur from Nigeria. He has over 4 years' experience in leadership and entrepreneurship.
Olarinde is a co-founder and the CCO at Vinsighte, where he has used his entrepreneurial skills to foster massive brand visibility and strategic partnerships for the development of the company. Within 2 years' at Vinsighte, Vinsighte has been awarded several mentions as one of the top health technology startups in Nigeria by the World Bank Group, BBCNews, Facebook Nigeria and Merck accelerator. Olarinde is really passionate about using technology to create practical solutions in the global health space.
Tomkol Ayomipo
Caleb Oyolola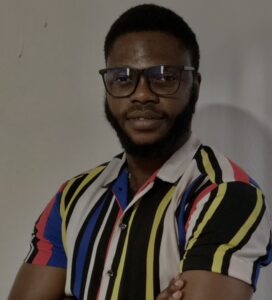 Kolawole Oluwatomisin is a Biomedical Engineer passionate about using the power of innovation to drive social impact and development in Africa. He was a United Nations MCN's Campus Director at the University of Ibadan in 2019/2020 where he trained and groomed social impact enthusiasts.
Oluwatomisin is the CEO at Vinsighte and he is in charge of securing essential partnerships and mapping out structures and strategies for growth and development at Vinsighte.  Due to his leadership and business acumen he has been awarded with several laurels most notably RUFORUM's 2019 award for the top 20 entrepreneurs in West Africa.
---
Volunteer Mentors:
Lamek Nyabuga is a County Program Manager at Triggerise in Kenya, implementing programs depending on the use of technology to deliver healthcare and has also served as a global health mentor with Young Sustainable Impact.
Temidaro Adebayo manages BAYI Capital an impact-driven investment firm and BAYI Foundation an accelerator for early-stage innovative small businesses.
Updates from this team:
Since the project pitch, Vinsighte has been able to install their reading device in one of the schools of the visually impaired.