Influencing and Measuring Behavior Change
CORE Group
DATE
February 22, 2019
TIME
9:00 AM
LOCATION
Online
Virtual Participation Available
Behavioral Science and Cultural Consensus
Development strategies aimed at behavior change will miss the mark if they do not adequately identify culture and plan interventions that factor in the cultural nuances around particular behaviors. As management guru Peter Drucker once said, "culture eats strategy for breakfast."
To best serve our clients, we must go beyond mere clinical provision and sensitization to also accommodate the social culture where we work – embracing family structures, community norms, and institutional relationships. Further, to deliver quality care, we must be able to engage the input and participation of our clients as partners in improving health.
Come hear from colleagues who have applied effective approaches to addressing these challenges.
Andrew Gall and Carol Karutu, IntraHealth International will join Rahin Khandker, Ideas42 to talk about the meaning of behavioral science and how we can collectively harness it to strengthen our global health programs and improve our results. They will explore how programs influence the behavior of health workers and community members and how interventions can systematically nudge people to make healthy decisions. Come hear from some of your colleagues who work in behavioral science and learn about how the science is applied and measured in the field.
Peggy Ochandarena, Chemonics International will talk about an approach she and her team are using to understand culture and design interventions around that understanding. In partnership with anthropologist researchers at Arizona State University in their Global Impact Collaboratory (GIC), Chemonics and partners have piloted the use of the 'cultural consensus method' to identify the culture around behavioral interventions; and Chemonics projects have used the findings in designing interventions. Ms. Ochandarena will explain the method and discuss conditions for its optimal use through three case study examples.
---
PRESENTERS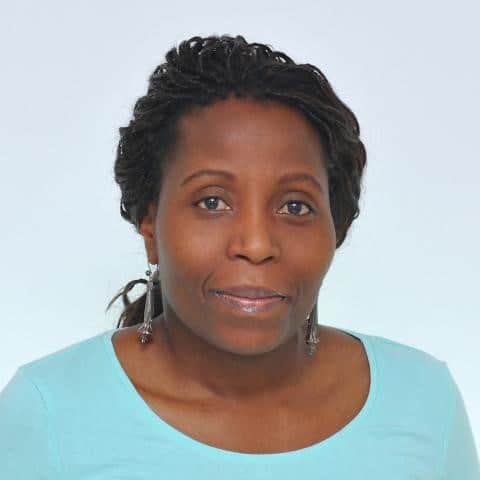 Dr. Caroline (Carol) Karutu is chief of party for the USAID-funded Regional Health Integration to Enhance Services in Eastern Uganda (RHITES-East) activity. She has more than 12 years of senior level experience working on HIV and AIDS, health systems strengthening, and maternal child health programs with international and local non-governmental organizations (NGOs) in Ghana, Kenya, Malawi, Mozambique, and South Sudan. She was most recently chief of party for IntraHealth's FUNZO Kenya project. She has extensive experience designing and leading training programs and holds a doctorate degree in public health (DrPH). She is a 2014/2015 American Association of University Women (AAUW) International Fellow, a 2010 Boston University Distinguished Alumni Award recipient, a 2004 recipient of the Boston University Women's Guild Award for Academic Excellence, and a 2003 recipient of the PEO International Peace Scholarship.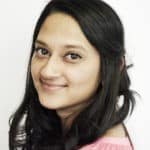 Rahin Khandker is a Senior Associate at ideas42. Previously, she worked at Innovations for Poverty Action managing randomized evaluations for several health interventions in Bangladesh. She also worked in Nepal under a joint study conducted by Stanford University and Vanderbilt University, where she collaborated closely with radio studios, graphic novelists and local NGOs to develop large-scale public awareness campaigns targeting human trafficking in the country. Born and raised in Gainesville, Florida, Rahin is a Florida Gator fan and enjoys swamplands. She holds an MPA in International Development from the Kennedy School of Government at Harvard University.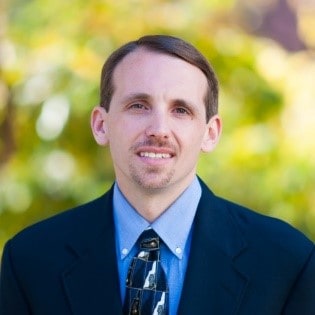 Andrew J Gall is a Technical Advisor on IntraHealth's Measurement and Learning team. Andrew is a public health professional with over twelve years of experience designing and implementing assessments, intervention programs, research studies, and academic courses. He holds a Master's Degree in Public Health from the University of Arizona and a Bachelor's Degree in Political Science from Gettysburg College. Andrew has worked in many professional capacities internationally and in the United States to improve access to and the quality of healthcare services, to integrate social services into public health initiatives, and to build cross-sector and community partnerships that pool resources and address systemic issues associated with poor health outcomes. Andrew is originally from New Hampshire and lives in the Washington DC metro area with his wife, Lisbeth, and their dog, Quesito.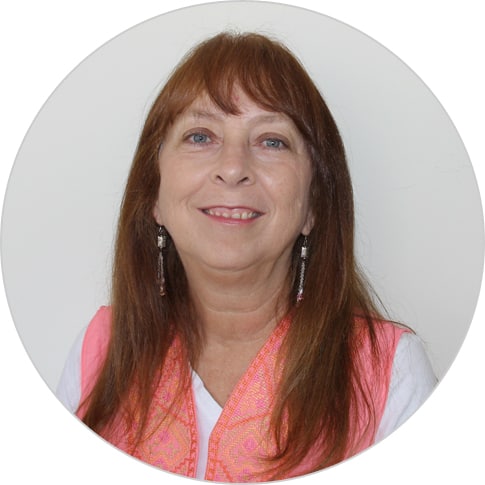 Peggy Ochandarena has designed, managed, and evaluated international development projects in Eastern Europe, Asia, Africa, Latin America, and the Middle East. She established and co-directs the Global Impact Collaboratory, a partnership with Arizona State University. Ms. Ochandarena established Chemonics' home office Monitoring, Evaluation, and Learning (MEL) department and is a justice and security sector expert with extensive experience in designing, managing, and evaluating programs to strengthen the rule of law, security sector reform, institutional strengthening, and good governance. She is a certified mediator, has a master's degree in social work from Boston College, and holds a J.D. from Georgia State University. She recently served as chief of party for the USAID Enhancing Palestinian Justice Program in the West Bank.