Social and Behavior Change (SBC) Lead
NAME
Catholic Relief Services
JOB DESCRIPTION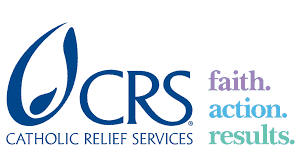 Job Title: Social and Behavior Change (SBC) Lead
Department: Mozambique Country Program
Reports To: Mozambique Country Manager
Country/Location: Maputo or Nampula, Mozambique
Note: This position is contingent upon grant and candidate approvals by the donor.
About CRS
Catholic Relief Services (CRS) carries out the commitment of the Bishops of the United States to assist the poor and vulnerable overseas. Our Catholic identity is at the heart of our mission and operations. We welcome as a part of our staff and as partners people of all faiths and secular traditions who share our values and our commitment to serving those in need. CRS is an international non-governmental organization (NGO) supporting relief and development work in over 100 countries around the world. CRS programs assist persons on the basis of need, regardless of creed, ethnicity or nationality. CRS works through local church and non-church partners to implement its programs.
CRS reestablished programming in Mozambique in 2017 and has been implementing both development and emergency programs, strengthening livelihoods, and supporting disaster and conflict-affected communities from response through recovery. A significant part of the CRS Mozambique portfolio is to respond to the insurgency in Cabo Delgado province, in northern Mozambique. With funding from USAID Bureau for Humanitarian Assistance (BHA), Bill and Melinda Gates Foundation and Latter Day Saints Charities, the country program is partnering with Caritas Pemba to support conflict-affected families and IDPs in Cabo Delgado through the provision of emergency shelters, shelter repair kits, emergency latrine structures, borehole construction/rehabilitation, and WASH NFI kit distributions, emergency food rations and agriculture inputs.
About the program
USAID BHA is seeking applications for funding for resilience food security activities in Mozambique from 2021-2026. Drawing on current experience in Mozambique, as well as considerable experience managing and implementing BHA awards globally, CRS is preparing to respond to an anticipated 2021 BHA Resilience Food Security Activity (RFSA) Request for Applications (RFA) for Mozambique. The expected five-year program would involve a multi-sectoral response to build resilience and address food insecurity and malnutrition in Mozambique. Globally, CRS is the largest implementer of BHA development programming.
Job Summary
The Social and Behavior Change (SBC) Lead will design, manage, strengthen, monitor and provide strategic direction to an evidenced-based social and behavior change framework for the RFSA, ensuring a holistic and robust approach to promote sustainable behavior change among participants and stakeholders for reducing food and nutrition insecurity. The SBC Lead will lead the development and implementation of an integrated SBC strategy across project sectors and throughout the entire implementation period. S/he will ensure that the SBC framework is developed on the basis of participants' and stakeholders' knowledge, attitudes and practices and that SBC approaches promote community participation and problem-solving and increase community capacities.
Job Responsibilities
• Oversee the design, planning and implementation of SBC activities.
• Support SBC interventions across the activity by playing a lead role in guiding formative research; developing an SBC strategy and implementation plan; supporting the development of tools; and monitoring the progress of activities to ensure a consistent and coherent execution of interventions.
• Collaborate with RFSA team members to develop SBC strategies promoting food and nutrition security and integrated with all project activities, drawing on proven approaches and results of studies, baseline data and formative research.
• Facilitate the process of engaging communities in a manner that builds on local knowledge and promotes community problem solving.
• Provide guidance on the selection of a behavior change framework to guide programming.
• Design interventions that leverage existing community networks and resources that move beyond messaging to catalyze lasting change.
• Lead the implementation of SBC interventions that engage people in a process of learning to solve problems or develop new skills.
• Ensure that SBC related-indicators are covered in the RFSA M&E system.
• Contribute to the design of contextually appropriate and effective participant and stakeholder complaints and feedback mechanisms and provide support for their implementation.
• Lead SBC learning activities and document learning; prepare reports, presentations, short articles for publication to disseminate learning.
• Produce multi-media communication resources for the project's SBC strategy, including communication materials appropriate for participants with limited literacy.
• Represent CRS with key stakeholders in strategic activities such as coordination platforms, policy meetings and thematic committees / technical groups.
• Support CRS staff across the country program to improve SBC strategies and coordinate their harmonization with RFSA programming.
• Ensure the implementation of the RFSA Branding Strategy and Marking Plan in compliance with USAID regulations.
QUALIFICATIONS
Education and Experience
An advanced degree (PhD or Master's preferred) degree in a Social Science discipline.
A minimum of 6 years of progressively increasing management and technical responsibility leading to a senior level of expertise in SBC required.
Experience working with large donors, USAID/BHA (formerly Food for Peace) and/or USAID/FTF preferred
Demonstrated understanding of a range of SBC approaches that address change in social norms and structures, as well as individual behavior, an understanding that goes beyond messaging to catalyze community action.
Familiarity with local cultural practices, social networks, gender and age dynamics preferred.
Demonstrated capacity to lead the collection, analysis and use of data and information from a broad range of sources in order to ensure the development of effective SBC approaches, messages and tools throughout the project's implementation.
Demonstrated ability to transfer knowledge to diverse audiences (capacity strengthening) through training, mentoring, and other formal and non-formal methods, using adult learning methodologies.
Prior experience working with M&E development and integration in programming to capture SBC information to monitor change and outcomes.
Experience working in a variety of developing environments preferred; knowledge of the Mozambique context a plus.
Proficiency in Microsoft Office suite, including Word, Excel and Outlook.
Personal Skills
Strong management and interpersonal skills.
Strong mentoring and facilitation skills.
Ability to network and communicate with a wide range of stakeholders.
Previous field experience working in low-resource environments.
Detail-oriented and excellent time management skills with the ability to meet deadlines and deliver required results in a timely and quality manner.
Good relationship management skills with ability to work collaboratively as part of a multidisciplinary and multicultural teams
Analytical, problem-solving and systems thinking capacity and skills
Ability to work in a challenging and stressful environment with unexpected challenges
Required/Desired Foreign Language: English and Portuguese required
Travel Required: Ability to travel for up to 50% of time.
Key Working Relationships
Supervisory: Nil
Internal: Chief of Party, Monitoring and Evaluation Lead, Collaboration, Learning and Adaptation Lead, Other Technical Leads, All Departments of the Country Program, CRS HQ-based SBC Advisors and relevant Regional Technical Advisors.
External: Partner organizations, international and local NGOs, Research institutions
Agency-wide Competencies (for all CRS Staff):

These are rooted in the mission, values, and guiding principles of CRS and used by each staff member to fulfill his or her responsibilities and achieve the desired results.

Strategic Mindset
Integrity
Accountability & Stewardship
Builds Relationships
Develops Talent
Continuous Improvement & Innovation
Disclaimer: This job description is not an exhaustive list of the skill, effort, duties, and responsibilities associated with the position. CRS' talent acquisition procedures reflect our commitment to protecting children and vulnerable adults from abuse and exploitation. CRS is an equal opportunity employer.
HOW TO APPLY
(All applications are received online only) Apply
here
.