Information and Communications Technology Coordinator, ReLAB-HS
JOB LOCATION
Baltimore, MD, USA
NAME
Johns Hopkins Bloomberg School of Public Health
JOB DESCRIPTION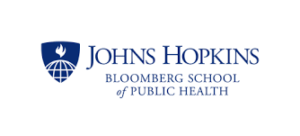 GENERAL SUMMARY:
The Johns Hopkins International Injury Research Unit (JH-IIRU) at the Johns Hopkins University Bloomberg School of Public Health is seeking Information and Communications Technology (ICT) Coordinator candidates for its USAID-funded Learning, Acting and Building for Rehabilitation in Health Systems (ReLAB-HS) project. This project will center on supporting the development of health systems that are responsive to addressing the growing needs for rehabilitation within the population.
ReLAB-HS is founded on principles of implementation and systems science with a person-centered health systems lens and will focus on developing, implementing, and evaluating inclusive service delivery models, technology prototypes, clinical guidance, and resources for policy and planning.
SPECIFIC DUTIES & RESPONSIBILITIES:
This is a full-time position supporting a five-year project based in four low- and middle-income 'partner learning countries.'
The ICT Coordinator, as part of the Technical Support team, will work closely with the Data Coordinator to support the Operations Director in ensuring and maintaining overall data management, security, and integrity.
Responsibilities include:
Developing, maintaining, and training on ICT policy, procedures, reference guides, and materials.
Developing all internal, hosted, and virtualized IT infrastructure.
Ensuring continuity of systems and maximum efficiency and clarity through all existing and new ICT systems.
Providing technical support and training ReLAB-HS staff to use information systems, equipment, and software accurately and efficiently.
Providing oversight of the IT budget and equipment schedule with the Financial Coordinator, including the advising and purchasing of new software and hardware.
Maintaining licenses and upgrade schedules.
Coordinating and providing IT support, troubleshooting, repairs, and data restoration to the ReLAB-HS consortium.
Assisting with implementation and coordination of ReLAB-HS's activities in-country.
Working as part of a team to develop applications for telehealth.
Establishing and managing systems for data acquisition and storage
QUALIFICATIONS
MINIMUM QUALIFICATIONS (MANDATORY):
A masters' level degree required in information systems, computer science, or related field.
At least five (5) years of significant relevant experience in ICT coordination or similar role.
PREFERRED QUALIFICATIONS:
Advanced degree in information systems, computer science, or related field strongly preferred.
At least eight (8) years of significant relevant experience in ICT coordination preferred.
SPECIAL KNOWLEDGE, SKILLS, AND ABILITIES:
Must be detail oriented. Excellent organizational and problem-solving skills required. Must have exceptional written, verbal communication, and interpersonal skills.
HOW TO APPLY
Applicants should send a statement of interest, curriculum vitae and names of three references to jhsph.iiru@jhu.edu. Please put position title in the subject line.