Director, Programs Impact, Measurement and Learning
JOB DESCRIPTION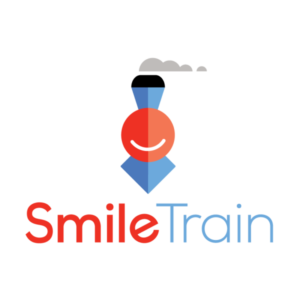 Smile Train is changing the world one smile at a time. We're always on the hunt for curious, passionate, and innovative thinkers to join our team, to help us do what we do better. If that's you, please read on.
Smile Train is an international nonprofit headquartered in New York. Our mission is to transform the life of every person impacted by cleft lip and palate. We train and support doctors and medical professionals to provide free life-changing comprehensive cleft treatment to our beneficiaries. Our sustainable model has allowed us to reach 1.5 million children in 90+ countries to date and we're just getting started. We are truly changing the world one smile at a time.
We are seeking a Director, Programs Impact, Measurement and Learning. The Director will be responsible for measuring and evaluating organizational data, and our programs. The Director will be tasked with developing systems and metrics to accomplish this work, ensuring that metrics are embedded into decision making around evaluating effectiveness of existing and new programs, and returns on investments.
This is an exciting opportunity for a data-driven storyteller to tell the story of how Smile Train has changed the lives of individuals and families around the globe, to advise how to use this intel to create further impact going forward. Our ideal candidate is a creative and critical thinker who approaches monitoring and evaluation with a strategic lens and is able to process diverse sources of information.
The Director will report to the Senior Vice President, Programs. Ideal candidates are based in New York or Washington, D.C., though consideration will be extended to candidates based outside of the tri-state area based on experience level. This is a full-time role, starting as soon as possible.
Responsibilities
Design, manage, and execute an overall strategy for the collection and analysis of impact data, both quantitative and qualitative, from different parts of the organization and from different data sources.
Create measurement frameworks that can be used for impact evaluation of our programs, services and activities.
Leverage internal and external research & analysis to identify areas of opportunity and growth in programming.
Work with teams throughout the organization to help define and embed creative methods and tools for impact measurement into programs and activities.
Analyze, synthesize, and produce key insights and reporting that can inform multiple audiences across the organization—from key leadership and staff to our wide network of supporters.
Build a data rich culture across teams; influence key leadership and staff understanding of the importance of evidence-based decision making and of integrating measurement and evaluation into their activities.
Develop dashboard(s) and data visualizations for key users to better explore, analyze, and visualize their data to help understand, communicate, and improve outcomes.
Help the organization integrate goal setting and related data analysis into the annual planning process.
Develop and deliver staff trainings on how to collect and use data including use of dashboards and data visualizations to improve outcomes.
Bring to light our successes, challenges and goals, distilling complex data into compelling and actionable insights.
Help to identify, document, and address data quality issues and communicate key data quality issues to key stakeholders in timely, accessible manner (including cleaning and screening large data sets).
QUALIFICATIONS
Our ideal candidate has/is:
A minimum of 10 years of increasing responsibility in program strategy, research, measurement, and evaluation, preferably with a not-for-profit organization.
Demonstrated program planning experience working at scale and moving ideas to impact and influence.
Demonstrated experience in research methodologies including quantitative analysis, data collection, statistics and/or data modeling.
Capacity as a data driven storyteller who can distill complex data into clear stories and insights and communicate learnings across diverse audiences.
Outstanding attention to detail with the ability to thrive in a fast-paced environment of ongoing growth.
Commitment to the organization's mission.
Knowledge of non-profit data management systems; familiarity with Salesforce products is a plus.
Excellent communication and writing skills.
Ability to translate complex ideas and make them accessible to lay leaders.
Self-directed, active problem solver.